MARCH 2, 2021 | written by STEVE ULRICH
your must-read briefing on what's driving the day in NCAA Division III
Our goal is to keep you - the influencers in DIII athletics - apprised of what's happening around Division III.
>> Greetings. It's Tuesday Morning.

>> Today's Word Count: 985 ... < 4 minutes

>> Interested in sponsoring D3Playbook?

>> Thanks for reading D3Playbook. Remember to follow us on Twitter @D3Playbook for the latest news and transactions


TOP STORY
1. A Good Day



In fact, one of the better days we've seen throughout Division III since the start of the pandemic.

Four conferences announced their intention to resume competition during the spring sports season:


>> What They're Saying: "While we plan to move forward with Liberty League spring competition and championships, we respect and support those decisions and understand that institutional policies and circumstances may dictate that schools opt out or suspend spring athletics competition," said Tracy King, commissioner of the Liberty League.

>> The Big Picture: "As part of this decision, the (NEWMAC) will require ongoing testing, universal masking and other modifications to game management standards as part of its health and safety protocols for student-athletes, coaches, officials and game personnel at institutions choosing to participate this spring. These additional precautions exceed the current NCAA guidance for spring sports."

>> Be Smart: It's wonderful news to hear that schools and conferences are making plans for competition. But it's important to note that we are far from out of the woods.

ADMISSIONS
2. The End of Deadlines
by Scott Jaschik, Inside Higher Ed

"May 1 has for years been the theoretical end of the admissions cycle for four-year colleges and universities. Students have been admitted or rejected and have had time to weigh their offers and the financial aid they have been awarded. Meanwhile, other campus offices have the task of planning for students' arrival in the fall. Orientation needs to be scheduled. Housing must be assigned, based on the exact number of students a college expects to enroll.

The reality, of course, has been different. Except for the colleges that are the most competitive in admissions, May 1 may have stayed in place as a goal, but one that was rarely met. Most colleges routinely recruited and accepted students far later in the summer. But they didn't generally advertise this fact."

>> Why It Matters: "Last year, the coronavirus pandemic broke out just as most colleges had admitted students in mid-March but before May 1. Colleges scrambled quickly to respond, and many colleges were flexible about May 1 deadlines. This year, after 12 months of the pandemic, will be a little different. One college, Queens University of Charlotte, has formally moved the date by which students must secure their spot in the incoming class from May 1 to June 15."

>> What We're Hearing: Ken Anselment, vice president for enrollment and communications at Lawrence University, said, "I think the pandemic will, once again, make May 1 a movable feast." Last year, Lawrence gave students a choice of deadline, offering them May 1, May 15, June 1 and June 15 "so we could give students time to visit -- back when we thought students might actually be able to visit -- and make sense of the ever-shifting information landscape."

>> Worth Noting: "I expect many/most (less selective public and private schools) to miss their class goal by their deposit deadline, be that May 1 or June 1. Since higher education is an ecosystem, the dominos will start to fall as selective schools go to their wait lists, which will create even more problems for colleges already 'hearing alarm bells in the vault.'" - Rick Clark, director of undergraduate admission at Georgia Tech.

>> Continue Reading
The best and most reliable end-to-end live video streaming provider in college athletics is BlueFrame Technology. Join #BlueFrameNation and Stream Like a Pro with special pricing for D3Playbook subscribers! Learn more today!
FINANCES

3. Elmira Transitions Lacrosse


Elmira College announced it will transition its men's and women's varsity lacrosse programs to club status, effective June 1, 2021. The decision to transition the lacrosse programs to club status is part of a College-wide initiative to maintain financial stability as it restructures for a sustainable future.

"Given the current economic climate and challenges the College has faced over the past year, we must focus our limited resources where there is the greatest potential for growth and impact," said Renee Carlineo, associate vice president of athletics.

With the change, Elmira will sponsor 16 varsity sports: baseball, softball, cheerleading, field hockey, men's golf, men's and women's basketball, men's and women's ice hockey, men's and women's soccer, men's and women's volleyball, men's and women's wrestling, and esports.

>> Of Note: Last summer Elmira dropped men's and women's cross country along with women's golf.

>> Read More

BASKETBALL
4. Holding Steady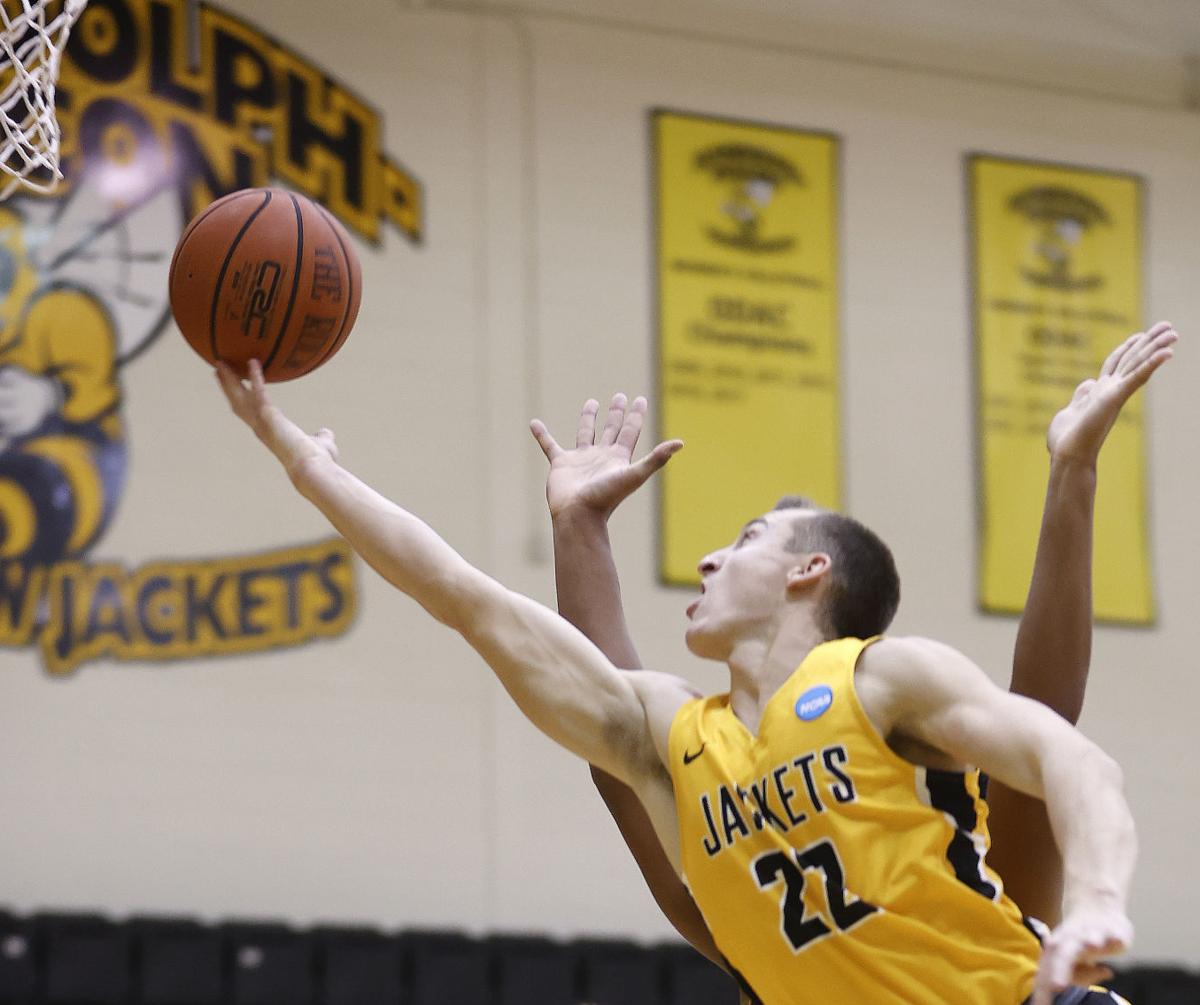 photo by Alexa Welch Edlund, Richmond Times-Dispatch

The weekly D3hoops.com polls are out and the Hope women and Randolph-Macon men remain securely in the top spots.

Women
Hope (13), 13-0, 223
East Texas Baptist (2), 21-0, 206
Trine, 12-2, 175
Wartburg, 12-1, 162
Oglethorpe, 7-1, 148
Millsaps, 11-1, 135
Hardin-Simmons, 15-3, 103
DePauw, 7-1, 102
Texas-Dallas, 9-3, 93
Simpson, 8-0, 77
11-15: Wheaton (Ill.), Whitman, Messiah, John Carroll, UW-Eau Claire

>> Complete Poll


Men
Randolph-Macon (15), 8-0, 265
Trine (3), 14-0, 232
Wheaton, Ill., 10-0, 222
Yeshiva, 5-0, 213
St. Thomas, Minn., 4-0, 204
Marietta, 9-1, 167
Dubuque, 10-0, 159
Illinois Wesleyan, 5-1, 136
UW-Oshkosh, 5-1, 115
Mary Hardin-Baylor, 14-3, 102
11-15: UW-Platteville, DePauw, Berry, UW-La Crosse, Heidelberg

>> Complete Poll
TRANSACTIONS
5. Comings and Goings
1 THING
7.
Yahoo!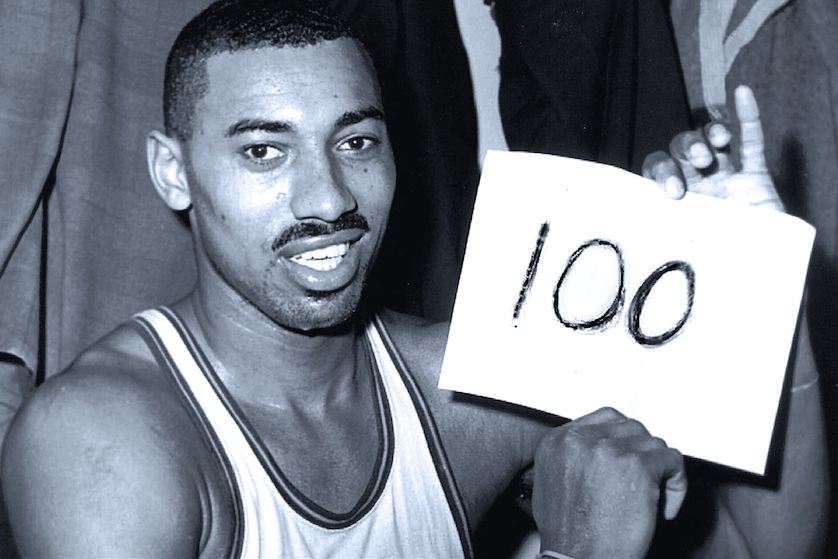 AP Photo/Paul Vathis

On this date in 1962, Wilt Chamberlain scored 100 points for the Philadelphia Warriors in a game against the New York Knicks, an NBA record that still stands. (Philadelphia won, 169-147, in a game played at HersheyPark Arena). Go Deeper for the story behind the iconic photo

Thirty-three years later, the Internet search engine website Yahoo! was incorporated by founders Jerry Yang and David Filo. Yes, I feel old, especially knowing that many subscribers to D3Playbook weren't born yet.

Thanks for starting your day with us. Please invite your friends to sign up for D3Playbook

If you have a business and would like to reach an affluent audience that works in higher education and college sports ... drop us a line at
D3Playbook
@gmail.com
.