PRESENTED BY THE CITY OF SALEM
"Virginia's Championship City"
FEBRUARY 10, 2021 | written by STEVE ULRICH
your must-read briefing on what's driving the day in NCAA Division III

Our goal is to keep you - the influencers in DIII athletics - apprised of what's happening around Division III - the games, polls, news, happenings, awards, calendar of events, and much more. We hope you enjoy d3Playbook and that you'll share this with your friends, colleagues and co-workers.
>> Welcome to Wednesday.

>> Today's Word Count: 1,207. Another cup o' joe please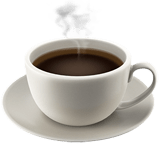 >> Thanks for reading D3Playbook. Remember to follow us on Twitter @D3Playbook for the latest news and transactions


TOP STORY
1. Wrestle Mania

In a surprising move, the National Wrestling Coaches Association Division III Leadership Group announced its intention to conduct a national championship tournament March 12-13.

The stated goal is to follow the guiding principles below:

We want to mirror, as closely as possible, the quality and feel of an NCAA Championship experience for the student-athletes.

We want this to be a safe experience with a comfort level all can feel good about

Any donations accepted to help defray costs for this event will be directed to a restricted DIII Wrestling Coaches Association account, administered by the NWCA.

The D3 Leadership Group are empathetic to the challenges of administrators and are looking to host this championship within the traditional intercollegiate wrestling season.

The NWCA has created a crowdfunding site to offset the costs of putting on a first-class event. All donations received will be put into a restricted NWCA account and will be used to defray costs associated with the championship.

>> Worth Noting: Wisconsin-La Crosse was set to host the Division III championships March 5-6. The university was moving forward as if the 2021 Division III wrestling championships would be held inside the LaCrosse Center.

>> Be Smart: This will be an uphill battle and a difficult challenge to make a reality. However, if any group is capable of pulling this off, it might be the DIII wrestling community.


COVID
2. The Long Goodbye

by Rachel Blount, Minneapolis Star-Tribune

"Anders Nelson had been looking forward for the past 10 months, longing for the day when St. Thomas would start a new basketball season. When it finally arrived Wednesday, at Hamline's historic Hutton Arena, the junior guard suddenly felt the urge to look back.

The Tommies had played in that old gym since the days of woolen uniforms and canvas high-tops. With their impending move to NCAA Division I, Nelson realized the season opener marked the beginning of the end for their 100 years of membership in the Minnesota Intercollegiate Athletic Conference. He and his teammates were closing a long chapter of St. Thomas history that night, a milepost that wasn't lost on him.

"I looked at some of the guys on the bench and said, 'Here we go. This is the last time we'll be here,' " Nelson said. "It's a little weird to think we're playing these teams for the last time. There's definitely a little nostalgia.''

>> Situational Awareness: "St. Thomas' 20 sports will jump from Division III to Division I in July, scattering across four different conferences. Before all those hellos, they will say their goodbyes to the MIAC, the only league the Tommies have ever known. A member of the MIAC since its founding in 1920, St. Thomas has won 516 MIAC team championships — 442 regular-season titles and 74 playoff crowns — and at least one league title in every sport it has sponsored."

>> Quotable: "There's a lot of nostalgia," said men's basketball coach John Tauer, whose Tommies playing and coaching career has spanned 25 years. "There are a lot of friendly rivalries, great relationships and fun memories that have been a huge part of my life. As a student-athlete, the MIAC left an indelible impression on me. It's a big part of why I went into teaching and coaching. We'll try to take a little more time to smell the roses this season, knowing it's the last time we'll be competing in these gyms."

>> Reality Check: "With all of its teams located in the state, Sinn said the MIAC offers a Minnesota flavor — and a proximity — that can't be replaced. "We could walk to Macalester if we wanted to," women's basketball coach Ruth Sinn joked. "We'll miss those short commutes."

>> What's Next: "As St. Thomas exits, St. Scholastica will join the MIAC, keeping the league at 13 schools."
A MESSAGE FROM SKYE DESIGN STUDIOS
"Skye Design Studios helped the MAC create and launch a new visual identity package in 2019. Skye was extremely collaborative, inventive, and thorough during the entire process, allowing the conference story to tell itself. It was comforting to work with a team that understands the messaging and scope of a Division III conference; I would highly recommend Skye Design Studios to partner on your next branding project."
- Marie Stroman, Associate Executive Director | Middle Atlantic Conference
NCAA
3. Emerging Leaders Seminar
More than 300 graduate assistants and interns from NCAA member institutions, conference offices and affiliate organizations gathered electronically last week for the 2021 Emerging Leaders Seminar, receiving educational programming to advance their careers in college athletics.

The three-day virtual program educated, developed and connected young professionals with the skills necessary to accelerate their career progression in college sports. Participants walked away with valuable insight into college athletics, a more in-depth understanding of self-awareness and core values, and an expansive network of peers and industry leaders to continue to lean upon throughout their professional journey. Through this exposure, participants return to their current roles with skills and knowledge that will help them succeed in the next steps of their career.

>> What They're Saying: "Our goal with ELS is to prepare participants for the acquisition of and transition into full-time, permanent roles in college sports. Throughout the use of our engaging virtual platform, participants will obtain a greater understanding of the inner workings of collegiate athletics and the NCAA landscape, understand how to network with peers and influential individuals in the industry, and gain relevant knowledge to grow and apply to their current positions," Lamarr Pottinger, associate director of NCAA leadership development said."

>> Why It Matters: "Attending this seminar will help me be a better coach by improving my leadership skills," said Megan McLean, assistant women's basketball coach at Maine Maritime. "I continued to learn about myself, my communication style, and my purpose, which will bode well in aiding the student-athletes to do the same. I also got to meet and network with many young professionals that are as passionate and committed to athletics and the student-athlete experience as I am."

>> Read More

NCAA

4. Calendar

February
15-16 - Financial Aid Committee
16-17 - Nominating Committee
16-17 - Committee on Competitive Safeguards and Medical Aspects of Sports
18 - Committee on Women's Athletics
18-19 - Interpretations and Legislative Committee
24-25 - Membership Committee
25 - Minority Opportunities and Interests Committee

A MESSAGE FROM THE CITY OF SALEM
The City of Salem and Salem Parks & Recreation along with other localities in the Roanoke Valley host a variety of softball and baseball tournaments throughout the year. We work with Roanoke County, Roanoke City, Botetourt County and Visit Virginia's Blue Ridge. USA, NSA, USSSA, Got Game, Softball Nations, Freedom Sports and ISF are organizations that bring tournaments to the Roanoke Valley.

Find out more at SalemChampionships.com
MEN'S LACROSSE
5. Sea Gulls Fly High


The United States Intercollegiate Lacrosse Association released its weekly Division III poll on Tuesday and Salisbury holds down the No. 1 spot.

The Sea Gulls received 19 of a possible 23 first-place ballots to outpace runner-up Tufts. The Jumbos picked up the other four firsts.

RIT, Cabrini and Williams round out the top five.
Salisbury (19), 456
Tufts (4), 429
RIT, 402
Cabrini, 344
Williams, 318
Ursinus, 304
Denison, 283
Gettysburg, 276
York, 241
Wesleyan, 235
11-15: Union, Lynchburg, Christopher Newport, Amherst, St. John Fisher
16-20: Franklin & Marshall, St. Lawrence, Stevens, Middlebury, Washington and Lee

>> Conference Call: NESCAC (5), Centennial (3), Liberty (3), C2C (2), MAC (2), ODAC (2), Atlantic East (1), Empire 8 (1), NCAC (1)

>> Complete Poll


TRANSACTIONS
6. Comings and Goings
1 THING
7. Koala-fied to Drive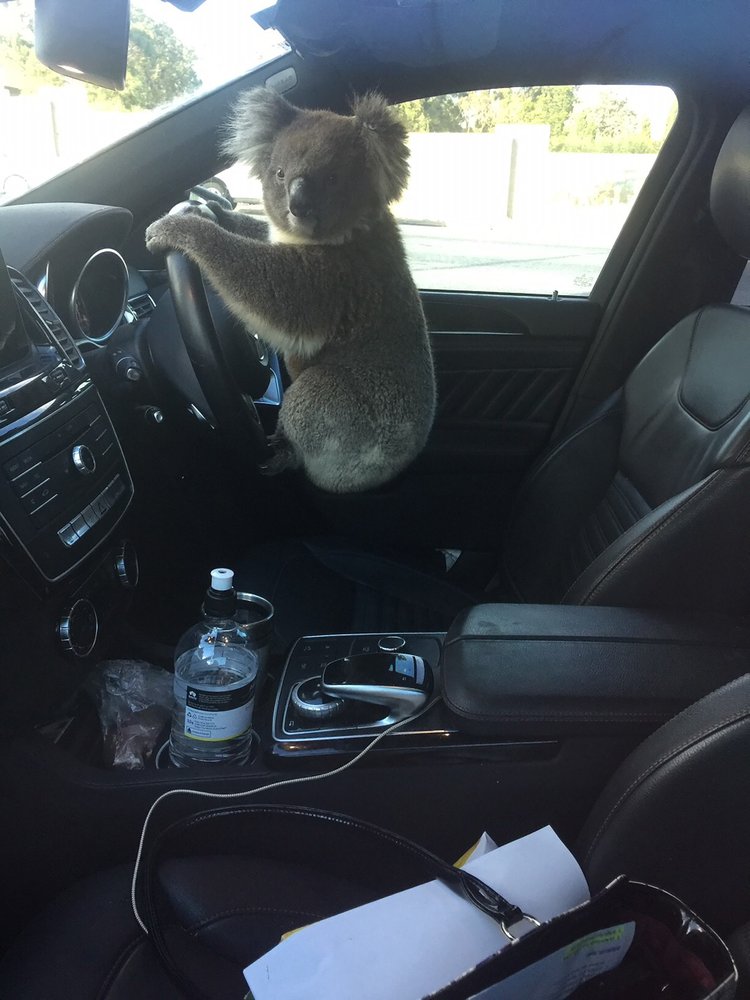 Aussie what you did there: A koala was saved after causing a five-car pileup while trying to cross an Australian freeway. There were no major injuries. After the crash, the koala managed to climb from an SUV's trunk and sit behind the steering wheel. http://apne.ws/YVTokP5

- courtesy of Associated Press

Thanks for starting your day with us. Please invite your friends to sign up for D3Playbook.

Know someone that would enjoy receiving d3Playbook?
Send an email to d3Playbook@gmail.com with "subscribe" in the subject line