PRESENTED BY THE CITY OF SALEM
"Virginia's Championship City"
FEBRUARY 22, 2021 | written by STEVE ULRICH
your must-read briefing on what's driving the day in NCAA Division III
Our goal is to keep you - the influencers in DIII athletics - apprised of what's happening around NCAA Division III.
>> Good Monday Morning! It's National Margarita Day!


>> Today's Word Count: 945. That's less than 4 minutes.

>> Interested in advertising in D3Playbook?

>> Thanks for reading D3Playbook. Remember to follow us on Twitter @D3Playbook for the latest news and transactions


TOP STORY
1. Well Endowed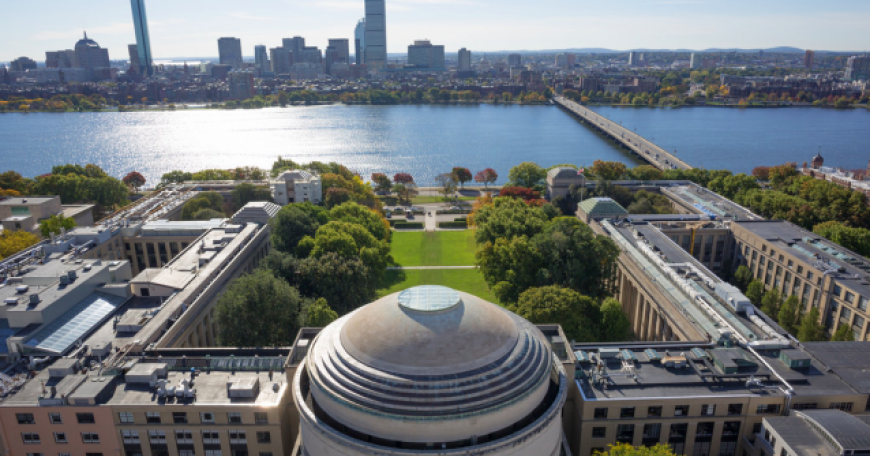 "U.S. college and university endowments and their affiliated foundations spent more from their endowments in fiscal year 2020 than in the fiscal year prior, supporting students, faculty, and mission despite lower average returns.

That is a key finding of the 2020 NACUBO-TIAA Study of Endowments® (NTSE), the preeminent analysis of the financial, investment, and governance policies and practices of the nation's higher education endowments and affiliated foundations, released today. This year's study reflects the responses of 705 institutions representing $637.7 billion in endowment assets and covers the fiscal year July 1, 2019–June 30, 2020.

As of June 30, 2020, endowments' average one-year returns were 1.8 percent, compared with 5.3 percent for FY19. The historical target return for endowments has been 7.5 percent, comprising spending requirements, inflation expectations, and fees and expenses, among other elements."

>> Why It Matters: Financial aid to students represented 48 percent of all endowment spending, the single largest percentage. An additional 17 percent of endowment spending funded academics, including teaching, tutoring, and related support.

>> What They're Saying: Endowments, year in and out, are an essential tool for enabling enrollment and encouraging student success," Susan Whealler Johnston, Ph.D., president and CEO of NACUBO, said. "They also are key instruments in college and university long-term planning goals."

>> A Closer Look: D3Playbook will take a deeper dive into DIII endowments throughout the week. Today, the top 10.

Top 10 Endowments of Division III Members (in $1,000s)
MIT, $18,495,905
Washington, Mo., $8,420,497
Chicago, $8,204,461
Emory, $7,936,988
Johns Hopkins, $6,750,092
New York U., $4,323,652
Williams, $2,841,360
Cal Tech, $2,837,600
Carnegie Mellon, $2,670,760
Amherst, $2,565,148
Top 10 Endowment Value per Student
MIT, $1,620,316
Pomona, $1,402,111
Amherst, $1,394,860
Williams, $1,390,098
Swarthmore, $1,321,401
Cal Tech, $1,268,485
Grinnell, $1,221,946
Bowdoin, $971,798
Wellesley, $937,022
Berea, $736,184
>> Read More

SPRING SPORTS
2. The List

The Midwest Conference is the latest conference to announce its plans for the spring sports season. Here at D3Playbook, we expect this week to be very busy on the announcement front as we approach the start of March.

Conferences Proceeding
Conferences Opting Out
Conferences Under ReviewSchools Opting Out
if your institution/conference was omitted from the list, drop us a note. We are providing links to those with official announcements.
A MESSAGE FROM SKYE DESIGN STUDIOS
"We always viewed our rebranding project in 2020 as much more than just a primary logo redesign, but rather about developing a full brand overhaul and changing the look and feel of everything we do as a conference. We needed a partner that understood the wide range of deliverable elements we wanted to have and that realized the need to get extensive feedback on how our league could better define ourselves visually. Skye Dillon and his team at SDS hit the mark from start to finish and were a pleasure to collaborate with."
- Jay Jones, Commissioner | Heartland Collegiate Athletic Conference
RECAP
3. Ice, Ice Baby
Men's Ice Hockey



Stevenson
2,
Elmira
1

Women's Ice Hockey

Aurora 2-2, Trine 0-0
HOOPS



4. Major Victory
Women's Basketball
#8 Millsaps
63,
#4 Oglethorpe
48
Puget Sound 85, #3 Whitman 79
Men's Basketball

Marietta 85-93, #9 Mount Union 77-89
The Pioneers (7-1) swept the Purple Raiders in a weekend set. Mason Lydic scored a career-high 29 on Friday night, while Lukas Isaly had 22 on Saturday.
#8 Yeshiva 70, Rochester 63
The Maccabees went on the road and extended their winning streak to 32 games. Gabriel Leifer had 16 points and 13 rebounds.
Lakeland 114, Edgewood 83
A MESSAGE FROM THE CITY OF SALEM
The City of Salem and Salem Parks & Recreation along with other localities in the Roanoke Valley host a variety of softball and baseball tournaments throughout the year. We work with Roanoke County, Roanoke City, Botetourt County and Visit Virginia's Blue Ridge. USA, NSA, USSSA, Got Game, Softball Nations, Freedom Sports and ISF are organizations that bring tournaments to the Roanoke Valley.
RECAP
5. The Weeknd
Indoor Track and Field
Rose-Hulman won the HCAC women's team championship. Nosa Igiehon (pictured) was named field athlete of the year, while Manchester's Kelsey Tyler won the track award.

The Fightin' Engineers also brought home the HCAC men's title. Manchester's Enrique Salazar and Bluffton's Brandon James won the track and field athlete awards, respectively.

#4 Loras knocked off top-ranked Wartburg and Nebraska Wesleyan in a men's tri-meet. Josh Smith won the 60 and 200 for the Duhawks.
Swimming and Diving
Wrestling
Castleton HWT Chance LaPier recorded a late takedown for a decision to seal the Spartans' (4-0) 21-17 win vs. #13 TCNJ (3-1).
Baseball
Softball
UW-Eau Claire coach Leslie Huntington won her 500th career game with the Blugolds in a doubleheader sweep of Nebraska Wesleyan.
Men's Volleyball
Fontbonne (9-1) took two matches from Trine to solidify its hold on first place in the MCVL. Ryan Lively had a school-record 25 kills in the four-set opener.
Women's Volleyball
Transylvania (13-0) remained perfect, battling back from a 2-1 deficit to down Anderson in five sets. Grace Ward handed out 42 set assists.
1 THING
7. Pic du Jour
Photo: Shannon VanRaes/Reuters
This snow maze in St. Adolphe, Manitoba, Canada, is even bigger than a similar maze — built on the same site in 2019 — that was proclaimed the world's largest by Guinness World Records.

- courtesy of Axios
Thanks for starting your day with us. Please invite your friends to sign up for D3Playbook

If you have a business and would like to reach an affluent audience that works in higher education and college sports ... drop us a line at D3Playbook@gmail.com.