PRESENTED BY THE CITY OF SALEM
"Virginia's Championship City"
FEBRUARY 24, 2021 | written by STEVE ULRICH
your must-read briefing on what's driving the day in NCAA Division III
Our goal is to keep you - the influencers in DIII athletics - apprised of what's happening around Division III .
>> Welcome to Wednesday.

>> Today's Word Count: 1,507. Another cup o' joe please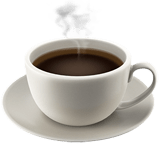 >> Thanks for reading D3Playbook. Remember to follow us on Twitter @D3Playbook for the latest news and transactions


TOP STORY
1. Virtual Recruiting On The Way?

by Jeremy Villanueva, NCAA
"Division III could see a blanket waiver allowing greater flexibility with virtual recruiting this academic year become legislation moving forward.

The Division III Interpretations and Legislative Committee, which met via videoconference Thursday, made a recommendation for the Division III Management Council to sponsor legislation for the 2022 NCAA Convention consistent with the current waiver.

In July 2020, the Division III Subcommittee for Legislative Relief expanded the scope of a previous waiver for the 2020-21 academic year, allowing virtual presentations on athletics recruitment to groups of multiple prospective student-athletes.

A recent survey sent to membership on recruiting visits saw 95% of the respondents (355 schools) stating they would like to see the current virtual recruiting blanket waiver become a legislative proposal. About 88% of those who want the current waiver to become a legislative proposal did not want to see changes to any provisions in the waiver."

>> What's Next: "Discussions surrounding the Division III playing seasons defined by days (as opposed to the traditional weeks model) and the distinction between traditional and nontraditional segments will pick up as the Division III Interpretations and Legislation Committee will engage in a review of the alternative model made available this year with the waiver of the Division III Bylaw 17 parameters."

>> Worth Noting: "The Division III Interpretations and Legislation Committee is asking the Division III Management Council to sponsor legislation at the 2022 NCAA Convention that would create the ability for the Division III Presidents Council to sponsor and adopt emergency legislation."

>> Continue Reading

ENDOWMENTS
2. Disparities Rule in Conferences

We continue with part 3 of our series on college endowments. Today, D3Playbook looks at some of the disparities among conference members. Does s/he who has the gold make the rules?

"Endowments, year in and out, are an essential tool for enabling enrollment and encouraging student success," said Susan Whealler Johnston, Ph.D., president and CEO of the National Association of College and University Business Officers (NACUBO). "They also are key instruments in college and university long-term planning goals."

Figures are listed in the thousands. If your school is not listed, it did not participate in the NACUBO survey.

Allegheny Mountain ($000s)
Mount Aloysius, $41,839
American Rivers
Dubuque, $179,009
Luther, $167,088
Buena Vista, $128,775
Central, $79,516
American Southwest
Hardin-Simmons, $165,683
Ozarks, $112,237
Howard Payne, $58,795
LeTourneau, $22,868
Atlantic East
Marywood, $44,894
Centennial
Johns Hopkins, $6,750,092
Swarthmore, $2,131,553
Bryn Mawr, $907,976
Haverford, $535,011
Dickinson, $455,442
Franklin & Marshall, $354,783
Gettysburg, $330,714
Muhlenberg, $286,189
Washington College, $218,534
McDaniel, $130,923
Ursinus, $127,480
Coast to Coast
Pratt Institute, $224,469
Mills, $187,319
Mary Washington, $58,799
Salisbury, $55,296
St. Mary's, Md., $32,774
CCIW
Wheaton, Ill., $502,044
Illinois Wesleyan, $198,954
Augustana, $166,094
North Central, Ill., $126,105
Elmhurst, $109,907
Millikin, $94,271
North Park, $76,327
Carroll, $73,554
Colonial States
Wilson, $43,393
Cedar Crest, $37,092
Commonwealth Coast
Suffolk, $246,207
Wentworth, $116,567
Curry, $97,558
Endicott, $97,316
Roger Williams, $80,439
Salve Regina, $63,213
Western New England, $55,905
U. of New England, $39,037
Nichols, $21,828
CUNYAC
no schools participated in survey
Empire 8
Alfred, $138,254
Nazareth, $68,089
Houghton, $60,037
Utica, $26,343
Great Northeast
Simmons, $190,425
Emmanuel, $159,077
Lasell, $43,817
Regis, $41,748
Colby-Sawyer, $39,773
Heartland
Earlham, $380,029
Rose-Hulman, $209,759
Transylvania, $190,197
Hanover, $142,799
Franklin, $83,786
Mount St. Joseph, $58,784
Landmark
Catholic, $276,097
Scranton, $218,068
Goucher, $191,378
Susquehanna, $171,165
Juniata, $114,778
Elizabethtown, $81,620
Liberty
Vassar, $1,097,976
RIT, $947,141
Rensselaer, $743,164
Union, $474,538
Skidmore, $364,376
Ithaca, $337,239
Hobart & William Smith, $224,866
Clarkson, $197,483
Little East
no schools participated in survey
Thursday: Conferences M-W
A MESSAGE FROM SKYE DESIGN STUDIOS
"Our partnership with Skye spans many years now. It's a true collaboration that helps us promote the brand of the NEWMAC to honor our student-athletes' and institutions' academic and athletic success. What we have created from reimagining our logo, while honoring our tradition & history, to social media graphics that consistently deliver our messages, to NEWMAC theme music to create an audio branding component that aligns with our visual branding, is a continued effort that elevates and progresses the NEWMAC in a way that is consistent with our core values and mission as a Division III Conference. I see a continued relationship with Skye for many years to come, and I'm excited about our next project we are currently working on with him."
- Patrick B. Summers, Executive Director | New England Women's & Men's Athletic Conference
SPRING SPORTS
3. The List

The SUNYAC is the latest conference to announce its plans for the spring sports season. Here at D3Playbook, we expect to continue to be very busy on the announcement front as we approach the start of March.

Conferences Proceeding (13)
American Rivers Conference *
American Southwest *
SUNYAC (new)
Conferences Opting Out (2)
Conferences Under Review (1)Schools Opting Out
if your institution/conference was omitted from the list, drop us a note.
* no formal announcement
#whyD3
4. This Non-Star Wins
by Lori Nickel, Milwaukee Journal Sentinel

"Where are the bench warmers, B-teamers and backups?

You know, the athletes who play for glory of practice. The ones who know they won't always make the travel team. The cheer squad in uniform?

You don't get your standing ovations and your team's social media mentions, but you, my friends, could one day run the world.

And, in Jack Turicek's case, make it substantially better.

Turicek's story belongs here, in these pages next to millionaires and superstars. Now, yes, it's true that if his Milwaukee School of Engineering soccer team actually gets to play its pandemic-postponed season this spring, Turicek likely won't see the field. But we still need to acknowledge this reserve player on a Division III non-athletic scholarship school for engineers."

>> Situational Awareness: "Turicek is a 22-year-old center midfielder for Division III MSOE who leads the team … through study groups. The senior has had internships in Kenya and Panama; his inventions will empower women in business. He's made modifications to medical equipment that could make things easier on a patient facing surgery. But before we get to all of that you've got to know something else. Turicek was not an all-conference player out of the fertile soccer grounds of Brookfield. He played some recreational ball on a winless club team that went under."

>> Why It Matters: "MSOE coach Rob Harrington made Turicek captain, because every team needs at least one Jack — that teammate who is encouraging, supportive, responsible, motivating and grateful. Turicek responded by becoming a fit athlete who loves the academic side of MSOE."

>> What They're Saying: "In spite of the fact that he is not given playing time, he is not getting a reward, he's fit, he shows up, he works hard, he cares, he competes. He's just that kid," said Harrington. "As a coach you rarely have a captain that doesn't play very much. But in Jack's case it was more like, well of course he's the captain."

>> Be Smart: "More than ever. Balance is everything. Life isn't about just one sport, or one grade, or one class or academics. It's about blending and balancing talents with learning; it's about mixing challenges and contributions. Turicek's identity and his purpose is multifaceted in helping his team win and helping others with engineering."

>> The Final Word: "I love being on the team, I love practicing the guys, I love having an automatic group of friends, I live with three other players on the team," said Turicek. "I think that they asked me to be captain, more or less, not because of my like ability to play soccer, but more so because I just love all the guys and love being there."

>> Worth Every Minute
A MESSAGE FROM THE CITY OF SALEM
The City of Salem and Salem Parks & Recreation along with other localities in the Roanoke Valley host a variety of softball and baseball tournaments throughout the year. We work with Roanoke County, Roanoke City, Botetourt County and Visit Virginia's Blue Ridge. USA, NSA, USSSA, Got Game, Softball Nations, Freedom Sports and ISF are organizations that bring tournaments to the Roanoke Valley.

Find out more at SalemChampionships.com
WRESTLING
5. Tabbed for Tiffin

It was an historic weekend for NCAA wrestling programs as inaugural regional qualifiers were held all over the U.S. to advance the top four at each weight to the 2021 Cliff Keen National Collegiate Women's Wrestling Championships in Tiffin, Ohio on March 6.

Individual Regional DIII Champions
101: #6 Brooke Thurber, UW-Stevens Point (NW)
109: #1 Emily Shilson, Augsburg (NW); #8 Emily Mendez, Adrian (NE)
116: Abby Nelson, UW-Stevens Point (NW)
123: #6 Asia Nguyen-Smith, North Central, Ill. (NW)
130: #4 Gabby Skidmore, Augsburg (NW)
136: Elisa Cox, Adrian (NE); Autumn Flanigan, Augsburg (NW)
143: #4 Zoe Nowicki, Adrian (NE); Kya Rybachek, Augsburg (NW)
155: #2 Marlynne Deede, Augsburg (NW)
170: #1 Yelena Makoyed, North Central (NW); Jasmine Hale, Adrian (NE)
191: Melissa Jacobs, Augsburg (NW)

(NE/NW) Northeast/Northwest Regionals

>> Complete List of Qualifiers

TRANSACTIONS
6. Comings and Goings
Thanks for starting your day with us. Please invite your friends to sign up for D3Playbook.

If you have a business and would like to reach an affluent audience that works in higher education and college sports ... drop us a line at D3Playbook@gmail.com.