PRESENTED BY THE CITY OF SALEM
"Virginia's Championship City"
FEBRUARY 19, 2021 | written by STEVE ULRICH
your must-read briefing on what's driving the day in NCAA Division III
Our goal is to keep you - the influencers in DIII athletics - apprised of what's happening around NCAA Division III.
>> Good Friday Morning! It's National Girl Scout Cookie Weekend. Personally, I'm a Thin Mints guy.

>> Today's Word Count: 1,065 or as we like to say, four minutes


>> Interested in sponsoring D3Playbook?

>> Thanks for reading. Remember to follow us on Twitter @D3Playbook for the latest news and transactions


TOP STORY
1. Running The System
by Keith Parsons, FanSided (photo by Stan Grossfeld, Boston Globe)

"Many of us have a moment that somehow comes to define our professional lives. Most of the time, it is easily recognizable: walking in on the first day of your new job; wowing a future employer during an interview; or earning an award for excelling in your chosen field.

My moment wasn't quite as straightforward. On Dec. 10, 2002, I first learned of a basketball team at a small Iowa college that played the game in a style all its own.

Grinnell, Iowa – and its namesake college – is a town of 9,200 people located about 50 miles east of Des Moines, along Interstate 80. The school is selective during the admissions process, with an acceptance rate of around 24 percent and an enrollment of roughly 2,000 students. Of course, I didn't know any of this on that fateful day more than 18 years ago. The only numbers which stood out to me were 136. And 121. And 83."

>> Situational Awareness: "I was reading an article about this NCAA Division III school preparing to play Division I Drake the following day. Grinnell had played five games and averaged 136 points as it won four of them. The opponents scored 121 points per game. And in the contest prior to the matchup with Drake, Grinnell attempted 83 3-pointers."

>> The System: What made Grinnell's version different from Paul Westhead's Loyola Marymount teams from the 1985-90.
The Pioneers pressed all over the court, in any situation
They sent five different players to the scorer's table every 35-to-40 seconds of game clock
They looked for 3-pointers as a primary weapon
What a crazy way to play basketball. And amazingly, the reason (head coach Dave) Arseneault came up with it wasn't to win championships or even to win more games. He decided to play this way to make losing a bit more fun.

>> The Bottom Line: "A funny thing happened once the Pioneers committed to what Arseneault called his "experiment" — they actually begin to win. The first season of all-out run-and-gun came in 1993-94, when they averaged 109.2 points on their way to a 13-8 record, the first winning mark in 30 years."

>> What They're Saying: "I would say it is organized chaos," said John Grotberg, a 2009 graduate of Grinnell who still holds the record for most 3-pointers for all NCAA divisions. He made 526 in his four years. "I had never played in a style as fun as The System. It is so fresh and unique, I wouldn't have wanted it any other way."

>> Continue Reading
>> The System in action

ROWING
2. IRA Adds DIII 8
by Ed Hewitt, row2k.com
"The 2022 Intercollegiate Rowing Association (IRA) National Championship Regatta will include a D3 varsity men's eight in the 2022 edition of the regatta; it will be the first D3 men's national rowing championship on record.
The idea of a D3 category
as part of the IRA Regatta dates back to 2015 when members of the NESCAC conference agreed to allow post-season participation in the IRA Regatta for conference members. Prior to that decision, only five D3 institutions were IRA members; after the change, that number increased to 12.
Progress toward the inclusion of a D3 event has surged and waned over the past six years until recent debate and discussion over a PAC 12-sponsored proposal to have men's rowing join the NCAA revived the concept. In short, D3 inquiries about how the NCAA proposal would affect and benefit their programs resulted in the same question being asked of the IRA, leading at a rapid pace to the current proposal.
For 2022-2024, the varsity eight will be the only D3-specific event, although even at present any IRA member school can enter the fours event, and D3 IRA member crews can and have competed in the four. A total of six schools can qualify for the event, with a required minimum field of four schools in 2022, five schools in 2023, and six schools in 2024; the minimum entry requirement is intended to ensure a robust, competitive event."
>>
Read More
>>
See List of Men's Varsity Rowing programs
A MESSAGE FROM SKYE DESIGN STUDIOS


"We recently partnered with Skye Dillon and his team at SDS to refresh our brand. Skye led a creative process that was inclusive of administrators, staffs, coaches, and student-athletes within our membership. He listened from the very start to find out what makes the MIAA distinct, and the end result is really something special that draws from our region and sets us apart from other collegiate conference looks."
- Penny Allen-Cook, Commissioner | Michigan Intercollegiate Athletic Association
SPRING SPORTS
3. The List
Proceeding
Opting Out
Under ReviewSchools Opting Out
if your institution/conference was omitted from the list, drop us a note
SCOREBOARD
4. Hoop, There It Is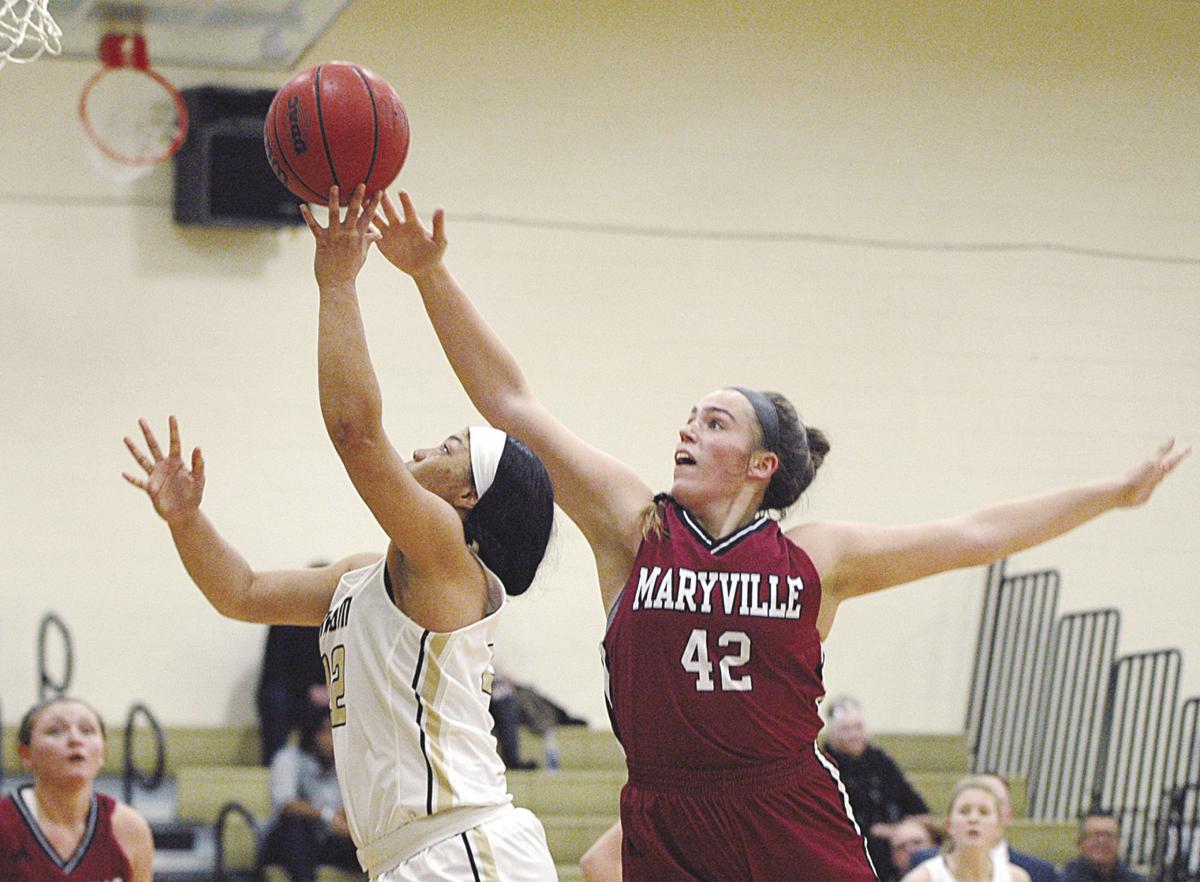 photo by Steven Marsh, The Franklin News-Post

Women's Basketball

#12 Maryville 64, LaGrange 55
Kelley Wandell scored 13 points and grabbed 18 rebounds as the Scots remained unbeaten (9-0), handing the Panthers (8-1) their first loss.
#14 Wheaton, Ill. 68, Carroll 57
Men's Basketball

Denison 84, #14 DePauw 66
The Big Red (3-1) handed the Tigers (7-1) their first defeat. Conor Fenton had 18 points and 12 boards.
Northwestern 100, Bethany Lutheran 75
Kyle Kaemingk (25) and Noah Alm (22) combined for 47 points as the Eagles (7-2) dealt the Vikings (4-1) their first loss of the season.

All of last night's scores and upcoming contests | MBB | WBB | MIH | WIH

A MESSAGE FROM THE CITY OF SALEM


The City of Salem and Salem Parks & Recreation along with other localities in the Roanoke Valley host a variety of softball and baseball tournaments throughout the year. We work with Roanoke County, Roanoke City, Botetourt County and Visit Virginia's Blue Ridge. USA, NSA, USSSA, Got Game, Softball Nations, Freedom Sports and ISF are organizations that bring tournaments to the Roanoke Valley.

Find out more at SalemChampionships.com
TRANSACTIONS
5. Comings and Goings
LAST WORD
6. Belly of the Beast


Wisconsin-Whitewater OL Quinn Meinerz has drawn a lot of attention recently among NFL scouts after his impressive performance during Senior Bowl week.

Meinerz is now drawing even more attention as he looks to raise funds for 11-year-old Alaina Shelsta, who has a rare form of GLUT 1 and needs help finding a life-saving treatment.

During Senior Bowl week, Meinerz became a social media sensation with his attire. My nickname in high school was 'the gut', Meinerz said. "My nickname at Whitewater was 'the gut'. I was always kind of let the belly breathe."

So, he created a shirt, sweatshirt, and hats to showcase "The Gut," and is taking pre-orders. 100 percent of profits go to Alaina and her family.

If you would like to help, click here. Read more at Hugs4Alaina




Thanks for starting your Friday with us. Please invite your friends to sign up for D3Playbook and have a great weekend.
If you have a business and would like to reach an affluent audience that works in higher education and college sports ... drop us a line at d3Playbook@gmail.com.