FEBRUARY 23, 2021 | written by STEVE ULRICH
your must-read briefing on what's driving the day in NCAA Division III

Our goal is to keep you - the influencers in DIII athletics - apprised of what's happening around Division III - the games, polls, news, happenings, awards, calendar of events, and much more. We hope you enjoy d3Playbook and that you'll share this with your friends, colleagues and co-workers.
>> Greetings. It's Tuesday Morning.

>> Today's Word Count: 1,038. A little more than four minutes.

>> Interested in sponsoring D3Playbook?

>> Thanks for reading D3Playbook. Remember to follow us on Twitter @D3Playbook for the latest news and transactions


TOP STORY
1. Recruiting Survey Recap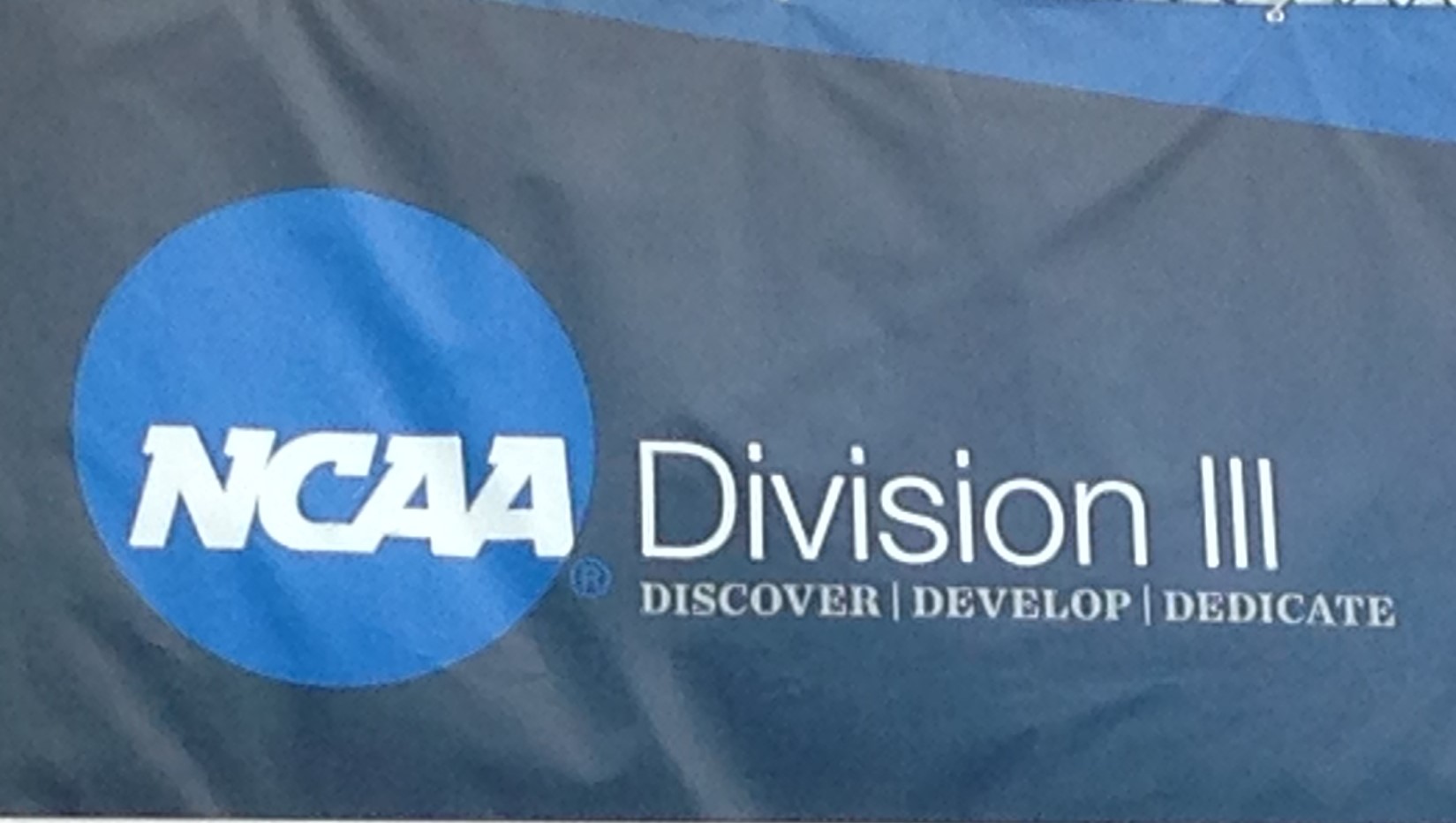 An online survey on official and unofficial recruiting visits was distributed to athletics directors and senior compliance officers at all Division III institutions. Responses were received from 350 for a response rate of 79%.

Nearly 80 percent use official visits - where an institution provides benefits to the prospective student or parents - to recruit. Approximately 58 percent offer 20 or more official visits per year.

An overwhelming 86 percent of respondents use student who participate in athletics as hosts on official visits. The student host legislation allows the institution to provide $40 per day to cover entertainment expenses, as long as they remain within a 30-mile radius of main campus.

Nearly everyone uses unofficial visits in the recruitment process and half would like to see the meals legislation - whereby an institution may only provide one on-campus meal for the student only - changed.

The vast majority was not in favor of changing the entertainment (85%), transportation (78%) or social media (67%) legislation.

>> Go Deeper

FINANCES
2. Endowments
Part Two in our series on college and university endowments.

Top 20 Endowments of DIII Liberal Arts College Members (in $1,000s)
Williams, $2,841,360
Amherst, $2,565,148
Wellesley, $2,285,397
Pomona, $2,257,399
Swarthmore, $2,103,670
Grinnell, $2,090,750
Smith, $1,907,178
Bowdoin, $1,782,278
Washington and Lee, $1,630,163
Middlebury, $1,133,644
Vassar, $1,097,976
Wesleyan, Conn., $1,052,631
Hamilton, $1,020,321
Berry, $981,511
Oberlin, $954,934
Denison, $904,772
Bryn Mawr, $887,795
Colby, $878,323
Carleton, $868,695
Claremont McKenna, $855,451
Largest Change in Market Value
New England College, 70.05%
Nichols, 25.85%
Redlands, 16.56%
Thomas, 11.75%
Marywood, 10.65%
Mount Saint Mary, 9.41%
Concordia-Moorhead, 9.15%
Pitt-Bradford, 8.53%
Worcester State, 7.62%
Johns Hopkins, 7.56%
Largest Decline in Market Value
Beloit, -23.18%
Millikin, -11.81%
Albright, -10.23%
Macalester, -9.54%
Earlham, -9.27%
Washington & Jefferson, -8.95%
Washington College, -7.67%
Whittier, -7.58%
Berry, -7.28%
Guilford, -6.82%

>> A Closer Look: D3Playbook will take a deeper dive into DIII endowments throughout the week. Tomorrow, we look at the differences between conference members.


The best and most reliable end-to-end live video streaming provider in college athletics is BlueFrame Technology. Join #BlueFrameNation and Stream Like a Pro with special pricing for D3Playbook subscribers! Learn more today!
#whyD3

3. Finch Named Wolves' Coach




On Monday, the Minnesota Timberwolves announced the hiring of Toronto Raptors assistant coach Chris Finch as their next coach. Finch has 24 years of coaching experience, roughly half of that in Europe. The two-time NCAA Division III All-American at Franklin & Marshall College in Pennsylvania played for the Sheffield Sharks in the British Basketball League and later coached the same team from 1997-2003.

Finch was a NABC Honorable Mention All-American in 1991 and 1992. He played in all 119 games in his career, which tied a then NCAA Division III record for most games played in a career. As a starter, Finch played 115 games compiling a 102-13 record, good for the most career wins as a starter in D-III history.

The all-time blocked shot leader (103) at Franklin & Marshall, he ranks among the all-time best Diplomats in scoring (1,287-tenth), rebounding (628-twelfth), assists (532-second), steals (253-second) and three point field goals (81-ninth). In four years, Finch's F&M teams were Middle Atlantic Conference Southwest Champions (four times), MAC Champions (three times), a 1991 NCAA finalist, made the Final Four once and the Elite Eight twice.

"I would like to thank Glen Taylor and Gersson Rosas for this incredible opportunity to be the head coach of the Minnesota Timberwolves," said Finch. "I look forward to working hand and hand with Gersson to build and lead a team that Timberwolves fans will be proud of. We have excellent pieces in place and I can't wait to get to work."

>> Continue Reading

BASKETBALL
4. Still The Same
The weekly D3hoops.com polls are out and the Hope women and Randolph-Macon men remain in the top spots.

Women
Hope (12), 10-0, 222
East Texas Baptist (3), 19-0, 208
Trine, 11-1, 190
Wartburg, 11-1, 160
Oglethorpe, 7-1, 130
Whitman, 5-1, 123
Millsaps, 9-1, 115
Hardin-Simmons, 12-3, 97
Texas-Dallas, 9-3, 93
Maryville, 10-0, 87
11-15: DePauw, John Carroll, Wheaton (Ill.), Simpson, UW-Eau Claire

>> Complete Poll


Men
Randolph-Macon (14), 5-0, 260
Illinois Wesleyan (1), 4-0, 228
Trine (2), 13-0, 209
Wheaton, Ill., 9-0, 205
Saint John's (1), 3-0, 195
Yeshiva, 3-0, 174
St. Thomas, Minn., 2-0, 140
Dubuque, 9-0, 124
Marietta, 7-1, 122
UW-Platteville, 5-1, 121
11-15: UW-Oshkosh, Mary Hardin-Baylor, Whitworth, UW-La Crosse, DePauw

>> Complete Poll
A MESSAGE FROM SKYE DESIGN STUDIOS
"We believe Skye Dillon and his team at SDS landed on the perfect balance with our refreshed brand this past year, capturing the tradition of the SCAC by retaining our iconic blue oval while reimagining the primary logo - and subsequent system of supporting marks - into an identity that is much more modern, contemporary, and exciting."
- Dwayne Hanberry, Commissioner | Southern Collegiate Athletic Conference
LACROSSE
5. Preseason Honors

The United States Intercollegiate Lacrosse Association announced its preseason DIII men's lacrosse All-Americans.

A-Ronan Jacoby, Wesleyan
A-Mac Bredahl, Tufts
A-Larson Sundown, RIT
A-Josh Melton, Salisbury
A-Luke Keating, Franklin & Marshall
M-Matt Treiber, Tufts
M-Jarrett Bromwell, Salisbury
M-Ty Kostack, Cabrini
SSDM-Brad Griek, Salisbury
F/O-Brett Malamphy, Salisbury
LSM - Kevin Murphy, Salisbury
D-Finn McTiernan, Tufts
D-Brad Apgar, Salisbury
D-Tommy DeLuca, Cabrini
D-Alex Maruna, RIT
D-Tamer Sullivan, Amherst
GK-Walker Hare, RIT

>> Entire Team

A MESSAGE FROM THE CITY OF SALEM
The City of Salem and Salem Parks & Recreation along with other localities in the Roanoke Valley host a variety of softball and baseball tournaments throughout the year. We work with Roanoke County, Roanoke City, Botetourt County and
Visit Virginia's Blue Ridge
. USA, NSA, USSSA, Got Game, Softball Nations, Freedom Sports and ISF are organizations that bring tournaments to the Roanoke Valley.
Find out more at
SalemChampionships.com
TRANSACTIONS
6. Comings and Goings
1 THING
7. Iconic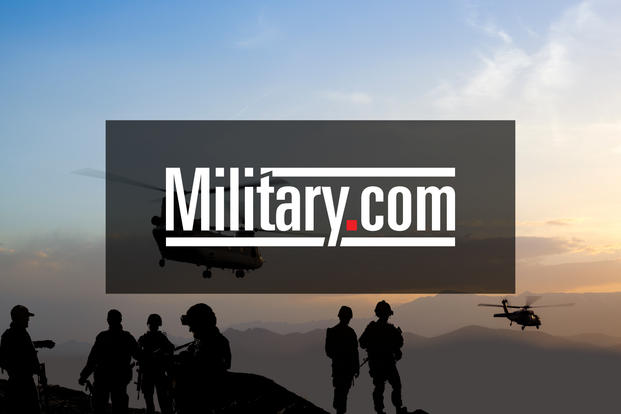 AP Photo/Joe Rosenthal

On this date in 1945, during World War II, U.S. Marines on Iwo Jima captured Mount Suribachi, where they raised two American flags (the second flag-raising was captured in the iconic Associated Press photograph.)

On the day of the iconic photograph by Rosenthal, the war photographers heard of a flag going up on Mount Suribachi, a volcano on the southern end of the island. After speeding up the mountain, Rosenthal perched himself on rocks and a sandbag just in time to set his shutter speed to one-four-hundredths of a second, capturing what has been called, "the most widely reproduced photo in American history" (Richard Goldstein, New York Times). Found on front-pages across the country, a centerpiece on at least 3.5 million war-bond posters, the design of commemorative stamps, the inspiration for a 100-ton Marine Corps War Memorial sculpture, it's no surprise that this photograph won the honor of a Pulitzer Prize.
Thanks for starting your day with us. Please invite your friends to sign up for D3Playbook

If you have a business and would like to reach an affluent audience that works in higher education and college sports ... drop us a line at
D3Playbook
@gmail.com
.