PRESENTED BY THE CITY OF SALEM
"Virginia's Championship City"
FEBRUARY 3, 2021 | written by STEVE ULRICH
your must-read briefing on what's driving the day in NCAA Division III

Our goal is to keep you - the influencers in DIII athletics - apprised of what's happening around Division III - the games, polls, news, happenings, awards, calendar of events, and much more. We hope you enjoy d3Playbook and that you'll share this with your friends, colleagues and co-workers.
>> Welcome to Wednesday. It's National Girls and Women in Sports Day

>> Today's Word Count: 1,232. Top off your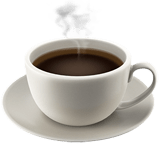 and enjoy

>> Thanks for reading D3Playbook. Remember to follow us on Twitter @D3Playbook for the latest news and transactions


TOP STORY
1. On. Or Off.


Today could be the day.

The NCAA Division III Administrative Committee will hold a virtual meeting today and may decide the fate of winter championships in basketball, ice hockey, swimming and diving, wrestling, and indoor track and field.

The DIII Championships Committee met last Friday and it is believed that it made a recommendation to the Administrative Committee. The Administrative Committee acts as the primary governing body that can take action between meetings of the Management and Presidents Councils standing quarterly meetings, conducting items of business necessary to promote the normal and orderly administration of Division III.

The Championships Committee had asked institutions to declare their intentions on the conduct of winter competition and if their participation would make them eligible for winter championships selection by January 25.

>> Be Smart: Given the current status of the COVID-19 crisis in this country, it does not look good for winter championships.
COVID
2. The Finding That Saved the Season
by Andrew Beaton and Louise Radnofsky

"It was early October, and the NFL had a problem. It wasn't just that players and staff for the Tennessee Titans were continuing to test positive in an outbreak that shook the NFL's season. It wasn't even that the league was learning that the virus was able to rush through holes in its protocols.

The NFL was slowly discovering something far deeper: a core tenet of Covid-19 transmission wisdom—how to define when individuals are in "close contact"—was just wrong.

The safety of interactions during this global pandemic had been for months measured by a stopwatch and a tape measure. The guidance was that someone had been exposed to the virus if they had been within six feet of an infected person for more than 15 minutes. It was drilled into everyone for so long it became coronavirus gospel.

But that wasn't proving true during the NFL's outbreaks. People were testing positive for the virus even though they had spent far less than 15 minutes or weren't within six feet of an infectious person—and the league had the contact-tracing technology to prove it."

>> Why It Matters: "Sports leagues, in their extreme motivation to play through a pandemic, have generated an unrivaled trove of data and case studies of how the virus is and isn't transmitted. No other organizations have had large groups of the same people doing a variety of activities together, for weeks at a time, while also spending millions of dollars to track their movements and test them daily with fast-turnaround results. The NFL, the country's richest league with thousands of personnel across the country, was the clearest case of this."

>> Reality Check: "From Sept. 27 to Oct. 10, there were a total of 41 cases in the league. Of those, 21 were believed to have come from transmission within an individual team—a finding boosted by genomic sequencing. Those 21 cases yielded fascinating insights. Twelve had no close interactions of at least 15 consecutive minutes with a confirmed positive. Eight had no interactions of even five consecutive minutes. Seven had no interactions that cumulatively added up to 15 minutes with any confirmed positives."

>> What's Next: "It goes back to those four basic things we talked about in the paper with cumulative time, distance, ventilation and masks. If you think about those four factors as being four different quadrants, if you're failing in two or more of those, then that's going to become a high risk for a transmission," Dr. Allen Sills, the NFL's chief medical officer said. "I always talked about the big three, which was: meeting, eating and greeting."

>> An Important Read

A MESSAGE FROM THE CITY OF SALEM
The City of Salem and Salem Parks & Recreation along with other localities in the Roanoke Valley host a variety of softball and baseball tournaments throughout the year. We work with Roanoke County, Roanoke City, Botetourt County and Visit Virginia's Blue Ridge. USA, NSA, USSSA, Got Game, Softball Nations, Freedom Sports and ISF are organizations that bring tournaments to the Roanoke Valley.

Find out more at SalemChampionships.com
FOOTBALL
3. She's Coming to a Secondary Near You

by Leonard Shapiro, Washington Post (photo: DC Divas)

"In the fall of 2019, not long after the final gun had sounded, the quarterback from Randolph-Macon Academy sought out the Christchurch School safety who had sacked him once, made a half-dozen more tackles and caught a pass on offense over the previous 48 minutes.

"I didn't even know you were a girl," he told Haley Van Voorhis, a junior defensive back who grew up in The Plains, Va. "Great game."

Two years later, Van Voorhis is being recruited to play football by several colleges, including Division III Shenandoah University in Winchester. Wherever she lands, the first time she steps on the field, she will be the first woman to play a position other than punter or kicker on an NCAA team."

>> Situational Awareness: "In 2018, Van Voorhis was the first girl to play football at Christchurch, a boarding school located about an hour east of Richmond on the shores of the Rappahannock River. She also was the MVP on the girls' basketball team last winter and a standout in lacrosse. As a junior in 2019, she was a reserve wide receiver and safety who played on special teams. Like so many other high school athletes, she didn't get to play her senior season because of the coronavirus pandemic."

>> Of Note: "Her coach, Edward Homer, said "without a doubt" she would have been the starting slot receiver as a senior on his team last fall — and a captain, an announcement that received loud cheers from teammates when Homer made it after a preseason workout."

>> Quotable: "She's a badass," said Homer, who is entering his 30th season as the school's head coach. "She's not afraid of anything."

>> #whyD3: "I still haven't completely decided, but I'm definitely leaning to Shenandoah. It would be a big opportunity," Van Voorhis said. "The day after [the combine], (defensive backs) Coach (Byron) Mitchell contacted me and offered me a spot on the team. I was really excited, especially after not having a senior season [at Christchurch]. I'm also talking to the basketball coach at Shenandoah. I'd really like to be a two-sport athlete."

>> Continue Reading

NCAA

4. Calendar

February
3 - Administrative Committee
15-16 - Financial Aid Committee
16-17 - Nominating Committee
16-17 - Committee on Competitive Safeguards and Medical Aspects of Sports
18 - Committee on Women's Athletics
18-19 - Interpretations and Legislative Committee
24-25 - Membership Committee
25 - Minority Opportunities and Interests Committee

A MESSAGE FROM SKYE DESIGN STUDIOS

Skye Design Studios is a national branding leader - and long-time ambassador on behalf of Division III - with a focus on sport, lifestyle, and academic properties.

We love design, and we love people. Learn how we can help #ElevateYourBrand at sdsbranding.com.

BRAND IDENTITY / LOGOS / STYLE GUIDE / FONT CREATION / MASCOT DESIGN / COLLATERAL TOOLKIT / 3D IMAGES / VIDEO & MOTION / APPAREL GRAPHICS / TROPHY DESIGN / THEME MUSIC

BASEBALL
5. Gorloks Slotted On Top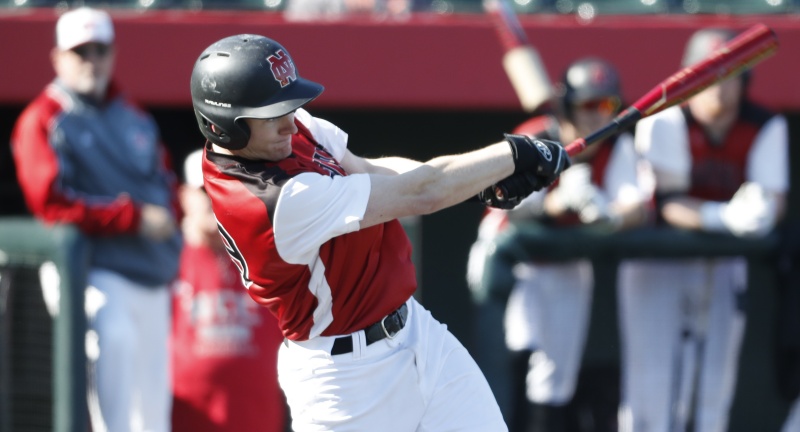 by Nick Herfordt and Brian Sakowski, Perfect Game

Listed below are the Preseason Top 25 teams at the NCAA Division III level followed by detailed capsules of each program and the top D-III prospects in regards to the MLB Draft.




21-25: Babson, Heidelberg, Concordia-Chicago, Tufts, Christopher Newport.

>> Keep Reading

The rankings and the first capsule are available for free, the rest is available with a College Baseball Ticket (CBT) subscription.

TRANSACTIONS
6. Comings and Goings
1 THING
7. Pistol Pete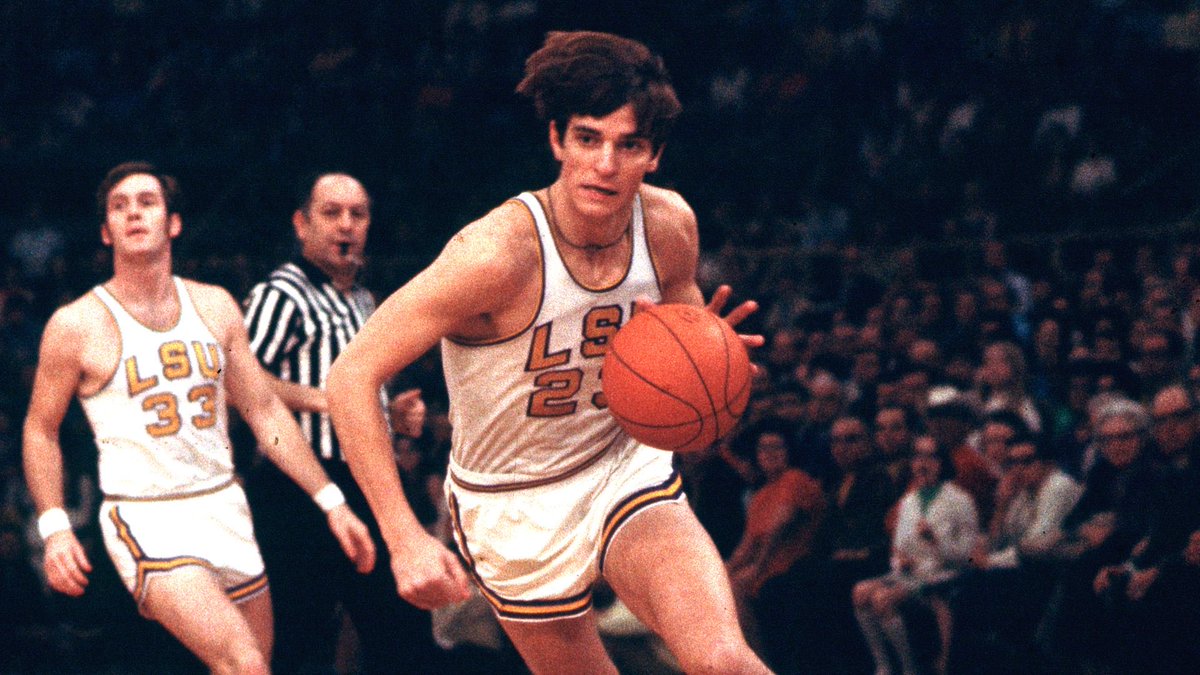 If you are of a certain age - and I qualify - and liked basketball - guilty as charged - Pete Maravich was your favorite basketball player.

Fifty-one years ago yesterday, he became the first DI player to surpass 3,000 career points. Maravich remains the NCAA's all-time leading men's scorer with 3,667 points - an average of 44.2 points per game.

BTW - he couldn't play varsity as a freshman (NCAA rules) and produced that point total without a shot clock or three-point line.

>> These dribbling drills were must-try in your driveway. Worth. Your. Time.


Thanks for starting your day with us. Please invite your friends to sign up for D3Playbook.

Know someone that would enjoy receiving d3Playbook?
Send an email to d3Playbook@gmail.com with "subscribe" in the subject line