FEBRUARY 4, 2021 | written by STEVE ULRICH
your must-read briefing on what's driving the day in NCAA Division III
Our goal is to keep you - the influencers in DIII athletics - apprised of what's happening around Division III - the games, polls, news, happenings, awards, calendar of events, and much more. We hope you enjoy d3Playbook and that you'll share this with your friends, colleagues and co-workers.

>> It's Thursday Morning! The day after


>> Today's Word Count: 1,750. A little longer, packed with news.

>> Today's Subscriber Count: 1,575 (newsletter), 1,895 (twitter)

>> Thanks for reading D3Playbook. Remember to follow us on Twitter @D3Playbook for the latest news and transactions


TOP STORY
1.
by Jeremy Villanueva, NCAA

"Due to low participation numbers among member schools, NCAA Division III winter championships are canceled for the 2020-21 academic year.

The Division III Administrative Committee, acting on behalf of the Division III Management and Presidents Council, approved the recommendation from the Division III Championships Committee to cancel all winter championships. The committee has been closely monitoring and discussing the membership's winter sport participation for several months, and it has been providing updates to the councils.

The Championships Committee decision was based on the results of a winter declaration form distributed to members about their intention to compete this season in a capacity that would permit them to meet the minimum contest requirements to be eligible for championship selection by the established selection dates. The declaration form was sent to Division III athletics directors Jan. 19 and completed by 98% of the membership.

The national championships affected are men's and women's basketball, men's and women's swimming and diving, men's and women's indoor track and field, men's and women's ice hockey, and wrestling."

>> What They're Saying: "Today, we made the difficult decision to cancel our Division III winter championships. While some institutions have been able to safely return to sport, the recent declaration form data show that more than half of our division has not returned to winter sport practice and competition to be in a position for NCAA national championship participation," said Fayneese Miller, chair of the Presidents Council and president at Hamline."

>> Quotable: "I constantly tell wrestlers that they don't get to do this for very long and to be grateful for every opportunity, but it is hard when the NCAA cancels a championships due to money when DIII makes up barely 3% of the NCAA budget." - Andy Vogel, proprietor, D3wrestle.com

>> Quotable II: "I am obviously disappointed about the cancellations. As a former student-athlete, it is frustrating to see any opportunity taken away and my heart goes out to all whose 2021 NCAA Championship hopes are lost. Being a part of the DIII Championships Committee conversation throughout the pandemic was one of the most challenging things I have done in my young career. I can remember when the Committee made the recommendation to cancel fall championships and how difficult of a reality it was to swallow knowing that so many student-athletes would not get to live their championship dream. I know the Committee must feel the same way now." - Braly Keller '20, Nebraska Wesleyan

>> Read More
THE PLAYBOOK INTERVIEW
2. Kathleen Bachynski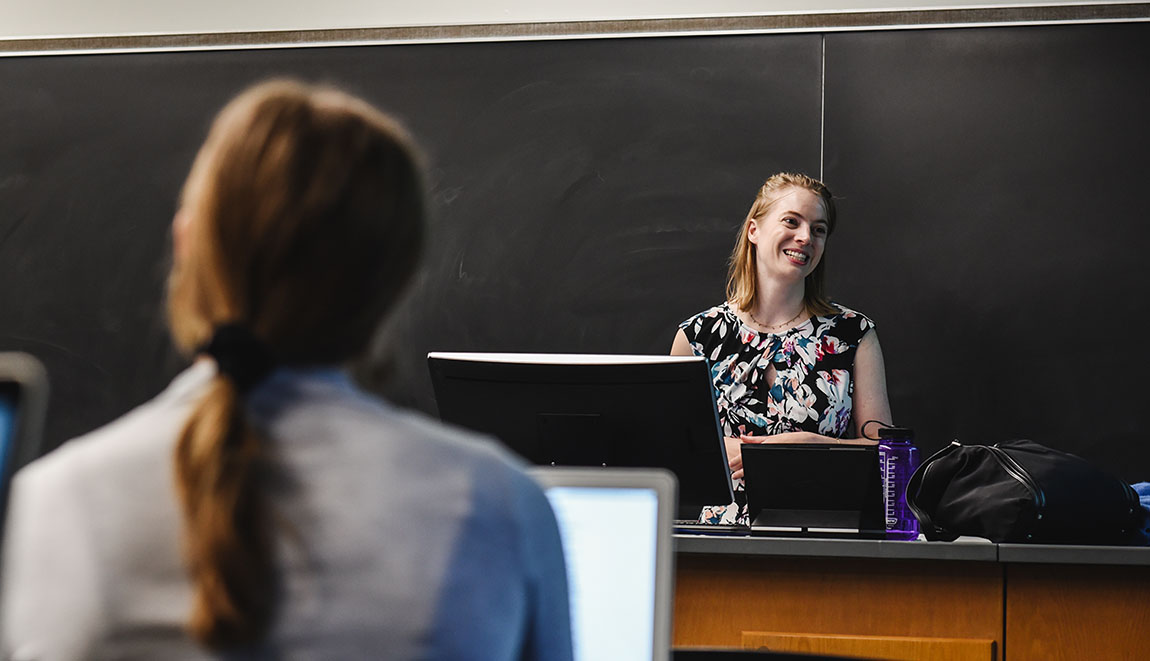 This week's D3Playbook Interview features
Kathleen Bachynski
, epidemiologist and assistant professor of public health at Muhlenberg (Pa.) College.
What triggered your interest in public health and epidemiology in particular?
I had never even heard of public health or epidemiology until my sophomore year at the University of Michigan. On a whim, I accompanied one of my college housemates to an open house at Michigan's School of Public Health. What really won me over was learning that public health was fundamentally about prevention. In medicine, you usually try to help care for people after they have become ill. Learning that public health was a field dedicated to trying to prevent injury and disease from occurring in the first place was a revelation to me."
What attracted you to the sports science aspects?
When playing high school soccer, I ripped my ACL, MCL and meniscus. I had surgery to reconstruct the ACL followed by months of physical therapy. This personal experience, as well as knowing many other friends and teammates who had experienced sports injuries, motivated me to learn more about how to promote health and safety in sports.
As an epidemiologist, what are your thoughts when you see your alma mater - Michigan - be forced by the state to suspend all athletic activities due to COVID?
I have been very dismayed. Back in October, Covid had spread extensively on the Michigan campus to the point where health officials issued a stay-at-home order for all undergraduate students, but varsity athletes were
exempted
from the rule. I think this sent a very mixed message in the midst of public health efforts seeking to stem the spread of the virus. To me, the lesson is that on a college campus, athletics do not occur in a bubble, and they cannot be treated as being separate from the rest of the community.
What do we need to do to better deal with the pandemic?
This question will likely be the topic of books and articles for decades to come! Here are just three suggestions:
1) The top priority at all levels--national, state, and local--should be to drive transmission down as far as possible. If we ease up and then wait until hospitals beds start getting filled before we take action, we'll constantly remain several steps behind the virus. Without a far more proactive and consistent strategy, we'll continue to see people dying preventable deaths.
2) I love this sports analogy from
Dr. Umair Shah
, director of the public health department in Harris County, Texas: "Shah likes to think of his fellow public-health practitioners as the offensive line of a football team whose fans know only the quarterback: clinical medicine. Except that when a football team has a great season, the owners continue to invest in the offensive line, recognizing that it is crucial to the quarterback's success. "In public health we do the opposite. When tuberculosis rates decline or tobacco use goes down, we cut those programs."
3) In both our public health messages and in our public policies, we need to support people in making safer choices. In the context of sports, making parks and other public spaces easily accessible helps give people options for lower risk activities. Although it is too dangerous right now in much of the country to host an indoor wrestling tournament, we should keep encouraging people to go for walks outside, ride a bike, or enjoy other safer ways to get physical activity.
You are fluent in three languages - English, French and Spanish. Is there another in your future?
I wish! Instead, I'm trying to keep my French and Spanish from growing too rusty. Lately I've been watching a French show titled "Call My Agent" that follows a fictional talent agency and the humorous efforts of the main characters to manage their often very demanding celebrity clients. It is both a very fun pandemic distraction and a great opportunity to immerse myself in French for an hour!
>>
Go Deeper
The best and most reliable end-to-end live video streaming provider in college athletics is BlueFrame Technology. Join #BlueFrameNation and Stream Like a Pro with special pricing for D3Playbook subscribers! Learn more today!
FOOTBALL
3. Passing the Interview
by Dane Brugler, The Athletic

"There is still a game to be played, but the hay is in the barn for NFL scouts at this year's Senior Bowl.

After three days of individual and team drills from Hancock Whitney Stadium, NFL teams have an updated evaluation for the 136 NFL prospects that were in Mobile this week.

A few players fell short of expectations, but more players helped themselves in the eyes of NFL teams. You can call them "winners" or "risers" or whatever term you want. All I know is several prospects out-performed expectations coming into the week, which will almost certainly be reflected on draft weekend.

And there is only one place to start: Wisconsin-Whitewater OG/C Quinn Meinerz."

>> Situational Awareness: When Alabama's Landon Dickerson went down with his ACL injury in December, that created a spot on the Senior Bowl roster for Meinerz. On paper, that seems like a pretty significant downgrade, going from the Rimington Award winner and All-SEC First Teamer to a Division III lineman who didn't have a season in 2020."

>> The Big Picture: "At times on his Whitewater film, the Wisconsin native appeared sloppy and off-balance. But the player NFL teams saw at the Senior Bowl was in much better shape and showed a better understanding of his biomechanics to execute blocks more efficiently. No one used the word "sloppy" to describe the Meinerz who showed up in Mobile — the comparison I heard was " (Buccaneers center and teammate of Ali Marpet) Ryan Jensen."

>> Worth Noting: "I have yet to talk to an NFL scout or evaluator here who expected Meinerz to perform at this level against top-shelf competition. His 2019 film at Wisconsin-Whitewater was impressive and earned him mostly sixth- and seventh-round grades from around the league. But after three dominant practices this week, the question now becomes, what is his new draft projection? How do evaluators balance three days against top competition compared to three years of film in Division III?"

>> Of Note: "As a Mount Union alum, I don't go out of my way to say nice things about Wisconsin-Whitewater (the 2007 Stagg Bowl is still a painful memory). But the performance of Meinerz this week deserves boundless praise."

>> Continue Reading ($)


A MESSAGE FROM SKYE DESIGN STUDIOS

Skye Design Studios is a national branding leader - and long-time ambassador on behalf of Division III - with a focus on sport, lifestyle, and academic properties.

We love design, and we love people. Learn how we can help #ElevateYourBrand at sdsbranding.com.

BRAND IDENTITY / LOGOS / STYLE GUIDE / FONT CREATION / MASCOT DESIGN / COLLATERAL TOOLKIT / 3D IMAGES / VIDEO & MOTION / APPAREL GRAPHICS / TROPHY DESIGN / THEME MUSIC

A MESSAGE FROM THE CITY OF SALEM
The City of Salem and Salem Parks & Recreation along with other localities in the Roanoke Valley host a variety of softball and baseball tournaments throughout the year. We work with Roanoke County, Roanoke City, Botetourt County and Visit Virginia's Blue Ridge. USA, NSA, USSSA, Got Game, Softball Nations, Freedom Sports and ISF are organizations that bring tournaments to the Roanoke Valley.

Find out more at SalemChampionships.com
LAST WORD
5. Best Way to Cook A Steak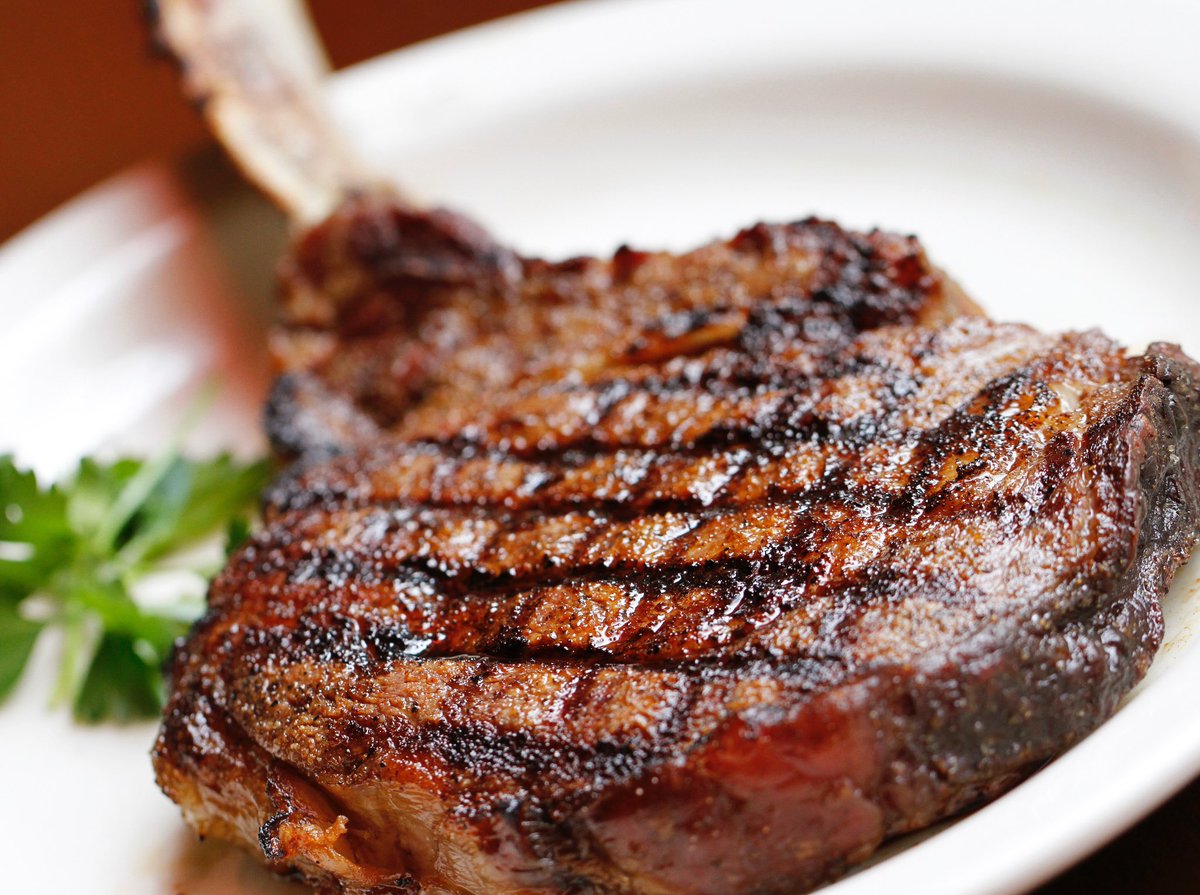 by Kathleen Squires, Wall Street Journal

"Anyone who has ever lifted a skillet has an opinion on the wildly subjective matter of the best way to cook a steak. Some swear by the charcoal grill. Some geek out over their sous-vide setup. While chefs and home cooks alike love their techniques and gadgets, we thought the best people to ask are those who truly know meat.

Step One: It Starts With the Meat
"The meat makes the meal!" according to Theotis Cason from Cason's Fine Meats, Portland, Ore.. Scoring the best cuts starts with striking up a conversation with your butcher. "Let us know if you want a fancy steak or an everyday steak.

Step Two: Choose Your Fat and Gather Your Tools
For ingredients, all you need in addition to meat are salt, pepper and cooking fat. Sarah Welch from Marrow, Detroit, advocates for cooking steak in beef tallow. "Its high smoke point allows it to conduct heat very well," she said.

Step Three: Get Cooking
First things first: "Take the meat out of the fridge and temper it. Allowing it to come to room temperature is a very important part of the process," Nathan Abeyta from Deep Cuts, Dallas said. "It will allow for more even cooking."

Step Four: Give It a Rest
When it's finished cooking, put the meat on a platter and, as Mr. Cason said, "Let it do its own thing for at least five minutes." Resting the meat optimizes its juiciness and texture."

>> Beef. It's What's For Dinner



Thanks for starting your day with us. Please invite your friends to sign up for D3Playbook.

Know someone that would enjoy receiving d3Playbook?
Send an email to d3Playbook@gmail.com with "subscribe" in the subject line