PRESENTED BY THE CITY OF SALEM
"Virginia's Championship City"
JANUARY 22, 2020 | written by STEVE ULRICH
your must-read briefing on what's driving the day in NCAA Division III
Our goal is to keep you - the influencers in DIII athletics - apprised of what's happening around Division III - the games, polls, news, happenings, awards, calendar of events, and much more. We hope you enjoy d3Playbook and that you'll share this with your friends, colleagues and co-workers.
>> Good Friday Morning!
The last time the Buffalo Bills played in the AFC Championship Game - 1994 vs. Kansas City. The Bills' sideline commentator for NBC Sports that day - O.J. Simpson.

>> Today's Word Count: 1,199

>> Thanks for reading D3Playbook. Remember to follow us on Twitter @D3Playbook for the latest news and transactions


TOP STORY
1. Why I Support Athletes' Bill of Rights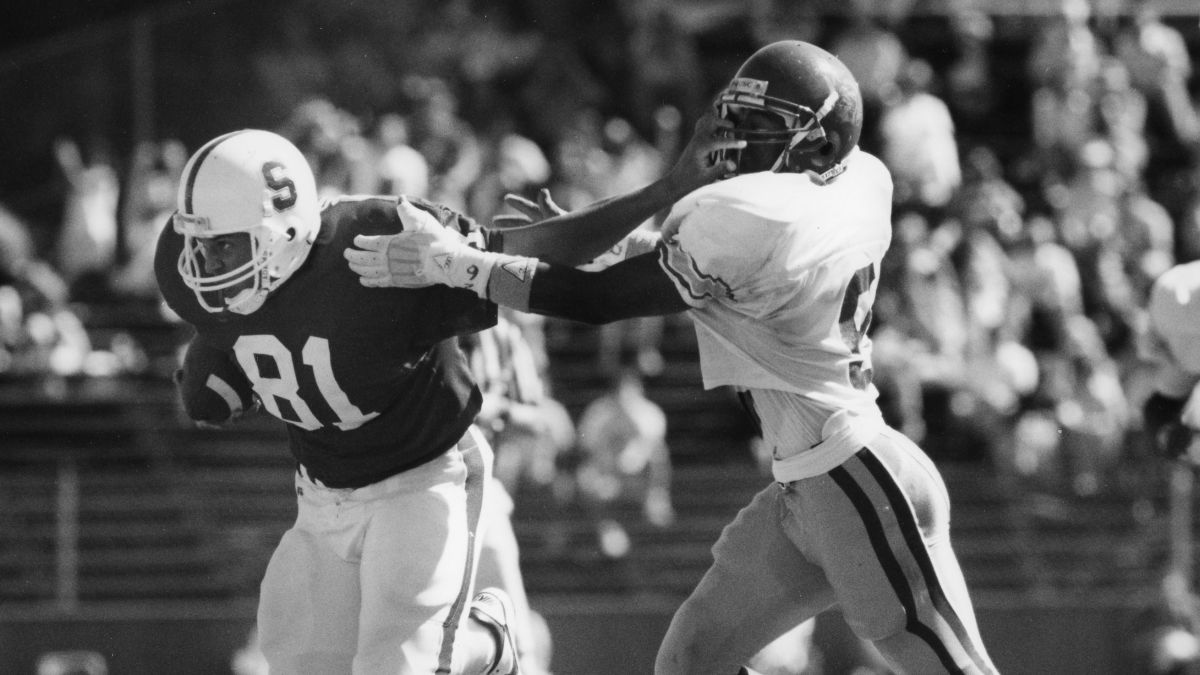 by U.S. Senator Cory Booker

"I got into the college of my dreams because of a 4.0 and 1,600.

Not GPA and SAT, but yards per carry and receiving yards.

Well actually, that is a slight exaggeration. Forgive me—the older I get, the better I was.

I was, however, a high school All-America football player, earning a scholarship to play tight end at Stanford.

I would not be where I am today without football. I am not talking simply about what I do as a U.S. senator—though that, too—but who I am. Football taught me about character, honor, leadership, discipline, grit and so much more. I am on a mission to pay it forward and join with others to bring much-needed justice and fairness to college athletics."

>> Situational Awareness: "College sports is a $14 billion industry that is significantly generated by the unpaid work of young people. While I came from a family able to support me during my college years, many athletes do not, and they struggle to meet the costs of going to school that are beyond what a scholarship covers. These athletes rack their heads to find creative ways to contribute to their families back home or scrape together money for a plane ticket home or for their parents to come see them play. And if they do something against the NCAA's biased rules—like sell an old jersey—the penalties can be swift and brutal."

>> The Big Picture: "While the NCAA is so fond of the term student-athlete in court, they rarely adopt the student-first mantra in practice. The NCAA touts a 90% graduation rate, but that tells only part of the story—and is very dependent on how they cut and/or fail to disaggregate the data. For example, just 56% of Black male athletes, who generate an outsize amount of college sports revenue, graduate within six years."

>> The Bottom Line: "That's why my colleagues in the Senate and I have unveiled legislation to create a College Athletes Bill of Rights. When it is passed into law, the athletes' bill of rights won't just allow college athletes to monetize their name, image and likeness, it will provide them with revenue-sharing agreements so they can actually reap some of the profits they help create."

>> The Final Word: "I do not have faith that the NCAA can be trusted to make the changes necessary. Congress must act to protect the well-being of college athletes. And all of us—former players and fans alike—must join in the effort. Indeed, the older I get, the better I was, and the clearer it is that we must do better for our college athletes."

>> Continue Reading

COVID
2. Making The Call
Another day ... another set of announcements from DIII schools and conferences about the winter season.
The
Commonwealth Coast Conference
Board of Directors voted to cancel conference competition for winter sports for the 2020-21 season. The cancelation of conference competition applies only to contests scheduled by the league office, including the conference championship. Each institution maintains autonomy to compete independently, including contests against other conference schools that choose to play. This position applies to both winter sports and any others in the 2020-21 season that had been previously canceled.
Wentworth Institute of Technology
has made the decision to not allow for intercollegiate competition in the sports of men's and women's basketball, ice hockey, and indoor track & field for the remainder of the 2020-21 winter season. We will remain focused on providing a meaningful athletic experience for all our student-athletes that includes team practices and trainings.
The
Hope College football program
has determined it will focus on preparing for the Fall 2021 season and will not participate in MIAA league play this spring. The Flying Dutchmen instead will follow a phased-in offseason training program this spring that includes strength and conditioning work, four to five weeks of practice, and the potential for scrimmages.
NCAA
3. Being DIII
by Jeremy Villanueva, NCAA

"NCAA Vice President of Division III Dan Dutcher beams as he shuffles through the memories produced over the past decade since Division III launched the Identity Initiative.

"So much wouldn't have happened if it hadn't been for the Identity Initiative," he said.

Guided by a strategic-positioning platform, Division III's Identity Initiative was introduced in 2010 to sharpen the division's identity and to enable schools and conferences to more effectively explain why they prefer to compete in the division. A handful of opportunities were born from the initiative to tell the story of the division, including Division III Week, the Division III purchasing website and a partnership between the Division III Student-Athlete Advisory Committee and Special Olympics.

Now Division III staples, these wouldn't have come to fruition without many conversations around the table in the mid-2000s as Division III faced a potential restructure."

>> Background: "In 2009, Division III presidents supported steps to reshape the presidents' leadership role within Division III, renew support for the division's philosophy statement and promote its identity. Committed to maximizing student-athletes' educational opportunities through athletics, academics and campus and community service, the Division III governance structure worked to create further avenues for student-athletes, schools and conferences to do just that."

>> The Big Picture: "The "Three D's" — discover, develop and dedicate — were set in motion as values shared across Division III, as well through the Identity Initiative, and can be seen through a lockup logo across the division's digital platforms and on site at championships."

>> Quotable: "Schools and members are part of the division because the model works, because it's successful and because people believe in it," said Dutcher. "We need to always remember to convey what Division III is about rather than what it's not about."

>> Quotable II: I've said it before and I'll say it again, NCAA Division III offers the most well-rounded collegiate experience and truly prepares student-athletes for success in life after the game," said Braly Keller, chair of the Division III SAAC."

>> Read More

SPONSORED MESSAGE


The City of Salem and Salem Parks & Recreation along with other localities in the Roanoke Valley host a variety of softball and baseball tournaments throughout the year. We work with Roanoke County, Roanoke City, Botetourt County and Visit Virginia's Blue Ridge. USA, NSA, USSSA, Got Game, Softball Nations, Freedom Sports and ISF are organizations that bring tournaments to the Roanoke Valley.

Find out more at SalemChampionships.com
WRESTLING



4. Top 10

The first National Wrestling Coaches Association Division III team ranking was released on Thursday.




11-15: Stevens, Western New England, TCNJ, Centenary (N.J.), UW-Eau Claire, Coe.

Top Individuals
125: Robbie Percin, North Central
133: Matt Berlin, UW-Stevens Point
141: Jordin James, Mount Union
149: Ryan Anderson, Centenary, N.J.
157: Ryan Whitten, Otterbein
165: Kyle Hatch, Wabash
174: Cornell Beachem, Mount St. Joseph
184: Paul Detwiler, Coast Guard
197: Isaac Lahr, UW-La Crosse
285: Max Bishop, Wabash

>> Complete Rankings

TRANSACTIONS
5. Comings and Goings
LAST WORD
6. Play of the Day
Trailing by one with 0.9 seconds remaining ... Transylvania needed a miracle at Mount St. Joseph. Calling Lucas Gentry!


Transylvania gets a Miracle win at the BUZZER!!!! pic.twitter.com/TxMqMs23SP

— Matt Jones (@KySportsRadio) January 22, 2021

Have a great weekend.

Know someone that would enjoy receiving d3Playbook?
Send an email to d3Playbook@gmail.com with "subscribe" in the subject line