PRESENTED BY THE CITY OF SALEM
"Virginia's Championship City"
D3Playbook
JANUARY 7, 2021 | written by STEVE ULRICH
your must-read briefing on what's driving the day in NCAA Division III
Our goal is to keep you - the influencers in DIII athletics - apprised of what's happening around Division III - the games, polls, news, happenings, awards, calendar of events, and much more. We hope you enjoy d3Playbook and that you'll share this with your friends, colleagues and co-workers.



>> It's Thursday Morning! Still shaking my head at what transpired yesterday at the U.S. Capitol.

>> Today's Word Count: 1,914

>> Today's Subscriber Count: 1,533 (newsletter), 1,781 (twitter)

>> Thanks for reading D3Playbook. Remember to follow us on Twitter @D3Playbook for the latest news and transactions


TOP STORY
1. Two "Threes" Named to Top 10

In January, 10 exceptional former student-athletes will be honored during the NCAA Convention as the 2021 Today's Top 10 Award winners.

The award recognizes former student-athletes for their successes on the field, in the classroom and in the community. Recipients will be recognized during a virtual Honors Celebration awards show on Wednesday, Jan. 13. The show will be streamed at 7 p.m. Eastern time on the NCAA Twitter account and on the ESPN app.

The honorees are selected by the NCAA Honors Committee, composed of representatives of NCAA member schools, conferences and distinguished citizens, including past awardees.

Two Division III students were selected.


School: Washington University in St. Louis
Conference: University Athletic Association
Sport: Tennis
Major: Mechanical engineering

Bernardo Amaral Neves received Intercollegiate Tennis Association All-America honors in singles in 2018 and 2019 and doubles in 2019. He earned first-team all-conference honors in singles in 2018 and 2020. Hailing from Rio de Janeiro, he also has competed internationally. Neves was a three-time CoSIDA Academic All-American, earning first-team honors in 2018, 2019 and 2020.

He graduated summa cum laude and was a 2018 recipient of the NCAA Elite 90 Award, presented to the student-athlete with the highest grade-point average competing at an NCAA championship finals site. He was a three-time University Athletic Association All-Academic selection and three-time ITA scholar-athlete honoree. The university engineering department awarded Neves the Gustav Mesmer Prize for Academic Achievement in mechanical engineering and materials science, the Joseph Razek Prize for outstanding junior year scholarship and the Antoinette Frances Dames Award for productive scholarship. Neves served four years on the campus Student-Athlete Advisory Committee and led the social justice committee in 2019 and 2020. He also taught tennis lessons for four years at the Central Institute for the Deaf in St. Louis.

Neves is currently an operations and logistics trainee for Kraft Heinz.


School: Whitworth University
Conference: Northwest Conference
Sports: Cross country, indoor and outdoor track and field, basketball
Majors: Health science; Spanish

Kayla Leland was a seven-time U.S. Track and Field and Cross Country Coaches Association All-American in six events across track and field and cross country. She holds 13 school records and two Northwest Conference records, including the fastest 3,000-meter steeplechase time in conference history and the conference meet record for the 10,000.

A member of the Whitworth honors program, Leland graduated summa cum laude. She collected six USTFCCCA Academic All-America awards for Division III, twice in cross country and four times in track and field. She was a member of the Whitworth Laureate Society and made the academic honor roll every year. She also received the Whitworth Mind and Heart Academic Scholarship, the school's highest academic award.

A four-sport athlete at Whitworth, she still found time to be actively involved in her community. She volunteered with the Salvation Army food bank and spent four years participating in the Whitworth Community Building Day, assisting various organizations in Spokane, Washington. Leland coached a youth basketball camp, volunteered every year in college with the Spokane Hoopfest and served as a team lead for the Trick or Treat So Kids Can Eat annual food drive for Second Harvest Food Bank. Leland is a Doctor of Pharmacy student at the Washington State University College of Pharmacy and Pharmaceutical Sciences. The Walter Byers Scholarship and Washington State College of Pharmacy Outstanding Merit Scholarship recipient belongs to the Rho Chi Honor Society for being in the top 20% of her pharmacy class.

THE PLAYBOOK INTERVIEW
2. Dan Dutcher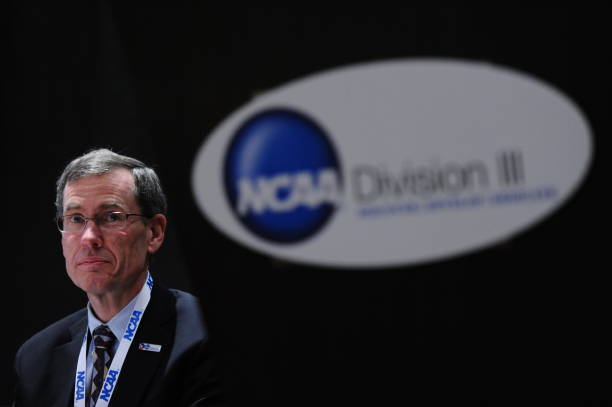 Stephen Nowland/NCAA Photos

For our first D3Playbook Interview, we feature Dan Dutcher, Vice President for Division III at the NCAA. Dutcher, 61, has been with the Association for 34 years and will retire at the end of January.

What sparked your interest in athletics?

I grew up in Biddeford, Maine - home of the University of New England. So major credit has to go to the Beaudry family - Dad Jim was AD, Mom Joan taught 5th grade at our parish grade school, where all four of their kids attended, and we were friends. UNE - then known as St. Francis - played its games at Biddeford High, which was next door to our house. I loved those games and would hit as many as possible. I'm sure that my exposure to the great athletic traditions at (my schools) - Notre Dame '81 undergrad and Kansas '84 for law school - fed the fire and influenced me.

How Did You Get Involved With the NCAA?

I am the accidental administrator. After practicing law and working on a political campaign for two years in Maine, the legal profession and I concluded we were both better served with an amicable divorce. My wife, Karen (whom he met in law school), was practicing law in Kansas City. One of the best decisions I ever made was to return to KC. I was just hoping to land a job that combined my legal and administrative interests and allow us to pursue our relationship. Timing was great. The NCAA was hiring, folks at her firm knew some relevant administrators, and her law school friend had just been hired there. I was hired on a part-time basis to begin research on what ended up as LSDBi.

What Are the Biggest Changes You've Seen in D3?

You mean besides using a shopping cart to collect reams of proposed legislation from a fax machine on legislative deadline day? So many changes,
Size of the Division
Rise of Conference Membership
Commissioner Becoming a Full-Time Position
DIII Strategic Plan
Conference Grant Program
I believe the biggest recent change has been the growth of athletics in enrollment management. Schools adding sports and building facilities to boost enrollment has become much more of a recognized and overt strategy in DIII for both private and public schools. Enrollment management is now a lens that cannot be ignored in the policy process.

What Challenges Are Facing DIII?

I would say the three biggest are health and safety, diversity/inclusion/social justice, and enrollment management/fiscal integrity. These are the same challenges facing higher education as a whole. But they can play out very differently on a typical DIII campus.

Do You Have a Favorite Sport?

Honestly, I don't. I love to watch them all. I think that goes back to my childhood, sitting for hours with my Dad watching whatever was on (usually the Red Sox losing or the Celtics winning). Lately, I have been watching a lot of international soccer - mostly English Premier League and Spain's La Liga.

Do You Have Retirement Plans?

Karen and I love live music and travel. The post-pandemic world, when it finally arrives, should be great for both! We still have cruises booked during the next few years, including the Baltic, the Adriatic and the Moselle-Rhine-Main through the heart of Germany. The 2024 Summer Olympics in Paris seem like a must. And I plan to head to Maine post-Convention for genealogy research.

What is Your Favorite Beer Style?

So many microbrews, so little time! I went overboard on hops a few years back, and my style preferences are more diverse now, but Bell's Two-Hearted Ale is always in my fridge. And if I could get Maine Beer Company's Lunch, in Indy, that would be as well. The first microbrew I fell in love with was Boulevard Pale Ale (KC). Long story, but Karen and I turned down a chance to invest in Boulevard when it was just starting up, due to lack of funds. It sold to one of the large multi-national brewers a few years ago for huge money. The investment that got away.

>> Go Deeper

LACROSSE
3. 'Grateful for My Lacrosse Family'

by Matt DaSilva, US Lacrosse Magazine

"Jack Allard likened it to a long nap.

He fell asleep in one hospital bed in New Jersey and woke up in another in Philadelphia.

The normally clean-shaven 26-year-old had a thick ginger beard and a tube penetrating his neck, the other end of it attached to a ventilator.

Twenty days had passed. Allard had no idea he had gone viral — literally and figuratively.

"I always thought my next US Lacrosse Magazine interview would be about the D-III guy that went pro," he said Tuesday from the comfort of his family's home in Ridgewood, N.J. "Instead, it's about this insane virus going around."

>> Situational Awareness: "A former two-time All-American attackman at Bates College and one of the most prolific scorers in the school's history, Allard did not fit the profile of a high-risk coronavirus patient. He was young and virile, never smoked or vaped and had no underlying health conditions. Working as a business control associate at Bank of America in Manhattan, Allard felt fatigued when he took the train home to Metuchen, N.J., where he lives with his girlfriend, on Friday, March 13. The next morning, he woke up with a fever and back pain. His condition worsened that weekend."

>> Reality Check: "He went under March 18. He awoke April 7. In between, he became one of the most visible examples of the pandemic's undiscerning reach, a cautionary tale for would-be spring breakers and social distance deniers."

>> Between The Lines: "Hoping to restore some privacy to his family's life, Allard said he has ignored most requests for interviews. But the support he received from the lacrosse community compelled him to answer this one. Bates coach Peter Lasagna and Ridgewood (High School) coach Mike Pounds were in constant contact with the Allard family during Jack's monthlong battle. Parents of his former teammates banded together to provide meals for the ICU doctors and nurses treating him. Archers LC of the Premier Lacrosse League sent him a video encouraging him to get better so that the team could host him on the sideline of a game this season. "The lacrosse world is amazing," Allard said."

>> Continue Reading

SPONSORED MESSAGE
The City of Salem and Salem Parks & Recreation along with other localities in the Roanoke Valley host a variety of softball and baseball tournaments throughout the year. We work with Roanoke County, Roanoke City, Botetourt County and Visit Virginia's Blue Ridge. USA, NSA, USSSA, Got Game, Softball Nations, Freedom Sports and ISF are organizations that bring tournaments to the Roanoke Valley.

Find out more at SalemChampionships.com
COVID
4. Cancellations

Two more institutions have joined the growing list of institutions that are opting out of competition during the winter 2021 season.

Goucher (Md.) College has opted to remain online for the spring semester. The college will proceed with a compressed 13-week spring semester schedule, starting on February 8 with the overwhelming majority of our classes delivered online, and not offering a residential housing option for students in the spring.

Rowan (N.J.) University has canceled its winter sports season as well as plans for fall sports to compete in the spring. The school will provide skills training, as well as strength and conditioning sessions, during the spring semester, beginning Jan. 25.

Cabrini (Pa.) University has delayed the in-person delivery of course instruction. The first three weeks of the spring semester (Jan. 25-Feb. 14) will utilize online instruction exclusively.


TRANSACTIONS
5. Comings and Goings
LAST WORD
6. 1 American Thing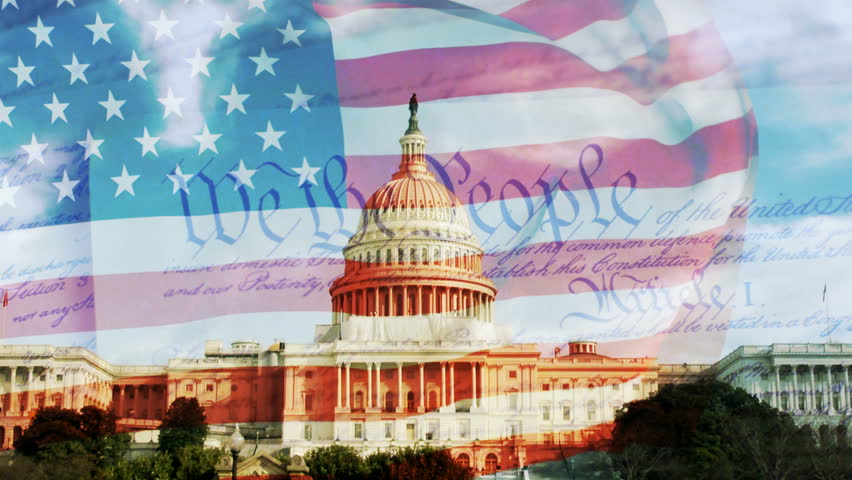 Just going to leave this here.

May today be a better day than yesterday and tomorrow be better than today.



Know someone that would enjoy receiving d3Playbook?
Send an email to d3Playbook@gmail.com with "subscribe" in the subject line