PRESENTED BY THE CITY OF SALEM
"Virginia's Championship City"
D3Playbook
JANUARY 11, 2021 | written by STEVE ULRICH
your must-read briefing on what's driving the day in NCAA Division III

Our goal is to keep you - the influencers in DIII athletics - apprised of what's happening around Division III - the games, polls, news, happenings, awards, calendar of events, and much more. We hope you enjoy d3Playbook and that you'll share this with your friends, colleagues and co-workers.

>> Good Monday Morning! Survive and advance! Let's make it a great week.

>> Today's Word Count: 1,528

>> Thanks for reading D3Playbook. Remember to follow us on Twitter @D3Playbook for the latest news and transactions


TOP STORY
1. The Virtual Convention


For the first time, the NCAA Convention will take place virtually in 2021. The event, moved to a virtual format due to the COVID-19 pandemic, will be held over three weeks in January, officially kicking off Tuesday, Jan. 12, with a welcome from the NCAA Board of Governors.

Meetings of the Division III Management Council on Jan. 12 and Division III Presidents Council on Jan. 14 will focus on issues arising this academic year due to the COVID-19 pandemic. The meetings lead to the Division III Business Session on Jan. 15, where members will vote on just one proposal: legislation on student-athletes' use of their name, image and likeness.

The following events are scheduled for the Convention's first week, with several awards to be presented for milestone achievements by current and former student-athletes, coaches and administrators.

State of College Sports
12:30 p.m. Eastern time Tuesday, Jan. 12
NCAA President Mark Emmert will deliver his State of College Sports remarks. Emmert also will present the 2021 NCAA President's Pat Summitt Award to Nancy Stevens, former head coach of Franklin & Marshall and UConn's field hockey programs. Stevens retired in September as the winningest coach in NCAA field hockey history.

Honors Celebration
7 p.m. Eastern time Wednesday, Jan. 13
Hosted by Andy Katz, the Honors Celebration will recognize former student-athletes and coaches who have reached significant heights on and off the field.
Theodore Roosevelt Award — The NCAA's highest honor given to any individual.
2021 winner: John McClendon, longtime basketball coach and two-time inductee into the Naismith Basketball Hall of Fame.
Today's Top 10 — A recognition of 10 outstanding senior student-athletes from the previous academic year.

Saluting Excellence
4:30 p.m. Eastern time Thursday, Jan. 14
NCAA President Mark Emmert will present the 2021 NCAA President's Gerald R. Ford Award to David Robinson, a former basketball player at Navy and two-time inductee into the Naismith Basketball Hall of Fame. Additionally, the NCAA and Minority Opportunities Athletic Association will present Towson with the 2021 Award for Diversity and Inclusion.

>> For more details on the Convention, including a full calendar of events, visit ncaa.org/convention.

ESSAY
2. What Kids Can Learn from Losing

by Rich Cohen, Wall Street Journal

Everyone wants what's best for their kid, but no one knows what that is. It might be succeeding, but it might be failing. It might be winning, but it might be losing.

A lot of us who played youth sports remember the defeats far more clearly than the victories—the camaraderie of the locker room, how sweet a candy bar tastes amid bitterness, the foxhole fraternity. You just don't bond with teammates after a win like you do after a loss. That's when you learn to express and accept empathy. Even fans of pro teams look back on the losing streaks as a time of testing, a crucible from which the team and its nation of supporters emerge smaller but stronger. Without the wilderness, there is no paradise.

The Tampa Bay Buccaneers had a run of 26 straight losses through the 1976 and 1977 NFL seasons. The fans who stuck with them will be fans forever. The Baltimore Orioles started the 1988 baseball season with 21 straight losses, and a local radio broadcaster vowed to stay on the air continuously until they finally won. Anyone can be graceful in victory. It takes an aristocrat to keep it together when the walls cave in."

>> Situational Awareness: "I've relearned this truth as a member of that most pitied and envied of species, the hockey parent. In the course of this second career, I have served as coach and air horn blower, chant leader, heckler and postgame pep talker while watching my son ascend from Mite to Bantam, House League to Travel."

>> The Big Picture: "For a time, I worried that these (losing) streaks would kill my child's love of the game, that he'd become frustrated and feign illness, that he'd come to hate hockey and quit. Or worse, that he'd develop an inferiority complex, that the expectation of defeat would follow him from the ice to other parts of his life—playground, classroom—that he'd be bullied by kids half his age or would start picking fights just to take a beating, as that would be the only way he knew how to interact. But that's not what happened."

>> Between The Lines: "The losing separated true players from what my Grandma Esther called "show ponies." In the tryouts that set rosters, coaches and evaluators measure all the things that can be measured—size, speed, form. That is, they measure everything but what really counts: who loves hockey and plays it like they love it and will not quit no matter the circumstance. I kept thinking of something that Doug Plank, the Chicago Bears safety, told me when I was writing a book about the team: "If you put on a tape and watch a player and cannot tell from the way he plays whether his team is ahead or behind—that's who you want."

>> The Bottom Line: "What's more, the kids were learning the game in a way that only losing can teach. A mediocre team that plays like a team defeats a collection of all-stars; a goal is merely the residual result of many small, unappreciated tasks; a strong pass beats a fast skater every time."

>> Worth Your Time

CONFERENCES
3. Running on Empty
The New Jersey Athletic Conference announced the cancellation of its 2021 Indoor Track and Field Championships on Friday. The decision only affects the NJAC championship - members may elect to schedule competition on its own during the 2021 spring semester. The Conference also announced that its cross country championship is tentatively scheduled for March 20 at Stockton.

Whitworth announced a pause in its women's basketball season after two positive COVID-19 test by team members. Once enough members of the team are cleared to play, the Pirates will prepare for their Northwest Conference opener on Jan. 22 at University of Puget Sound.

The Southern Athletic Association (SAA) announced its current fan policy that will begin as athletic competition starts the weekend of January 15-17. Fans will be limited to only students, faculty, and staff members that are part of an SAA institution's COVID-19 on-campus community. These members of the campus community must be subject to all of their institution's COVID-19 protocols including, but not limited to regular testing.

The University of Pittsburgh has asked its 34,000 students to delay their return to its campuses at least until the last week of January, whether or not they live in university housing. Classes will resume January 19, as scheduled, but a statement posted Friday night by Pitt's Covid-19 Medical Response Office said it would provide notice at least two weeks before it advised students to travel to campuses. Pitt has DIII campuses in Bradford and Greensburg.
NCAA



4. Convention Calendar
January
(all times EST)
11 - Presidents Advisory Group, 11a
12 -
Management Council
, 9a and 1p
12 -
State of College Sports address
, 12:30p
13 -
Presidents Council
,
Management Council
and SAAC, 11a
13 -
Honors Celebration
, 7p
14 -
Presidents Council
, 11a
14 - Issues Forum, 2p
14 -
Saluting Excellence
, 4:30p
15 - Keynote Speech, 10:30a
15 - Business Session, noon

SPONSORED MESSAGE

The City of Salem and Salem Parks & Recreation along with other localities in the Roanoke Valley host a variety of softball and baseball tournaments throughout the year. We work with Roanoke County, Roanoke City, Botetourt County and Visit Virginia's Blue Ridge. USA, NSA, USSSA, Got Game, Softball Nations, Freedom Sports and ISF are organizations that bring tournaments to the Roanoke Valley.
REVIEW
5. Weekend Stars
TRANSACTIONS
6. Comings and Goings
1 THING
7. Who Lives in a Football Under the Sea?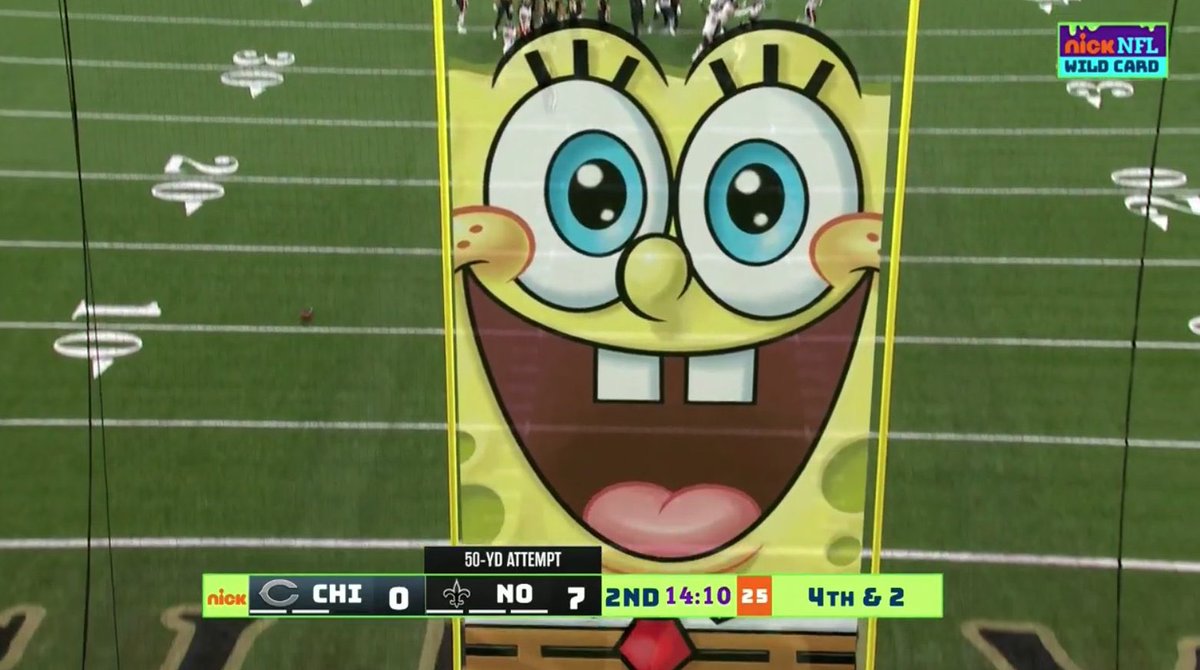 In an attempt to broaden its interest with the next generation, the NFL teamed with CBS to simulcast the Bears-Saints playoff game on Nickelodeon.

The goal was to engage younger viewers by humanizing players and making them relatable to the next generation of sports fans - focusing less of facts like where they were drafted and more fun tidbits like their favorite Nick characters or ice cream flavors.

>> What They're Saying: "This is a perfect opportunity to captivate a new audience of sports fans and football fans, while being a family friendly broadcast, so that the family can watch it all as a single unit, and have fun. It's going to be a blend of sports, entertainment, laughs, joy, all of the above, and we're expecting a good game as well, which doesn't hurt." - Noah Eagle, play-by-play


Know someone that would enjoy receiving d3Playbook?
Send an email to d3Playbook@gmail.com with "subscribe" in the subject line