JANUARY 28, 2021 | written by STEVE ULRICH
your must-read briefing on what's driving the day in NCAA Division III
Our goal is to keep you - the influencers in DIII athletics - apprised of what's happening around Division III - the games, polls, news, happenings, awards, calendar of events, and much more. We hope you enjoy d3Playbook and that you'll share this with your friends, colleagues and co-workers.


>> It's Thursday Morning! Happy Data Privacy Day. No, really.

>> Today's Word Count: 1,501. Six minutes to kick-off your day.

>> Today's Subscriber Count: 1,569 (newsletter), 1,865 (twitter)

>> Thanks for reading D3Playbook. Remember to follow us on Twitter @D3Playbook for the latest news and transactions


TOP STORY
1. The Discount Rate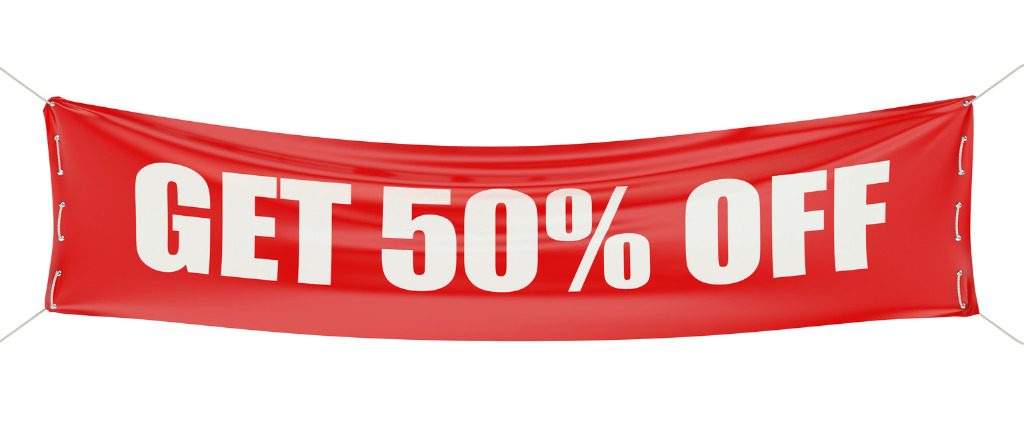 by Jon Boeckenstedt, Higher Ed Data Stories

"There is almost nothing that enrollment managers and CFOs and trustees talk about at private universities these days more than discount rates. Because, as I wrote recently, colleges are not-for-profits, but they're not charities; they need revenue to keep the business running because electric bills, faculty salaries, and test tubes are all paid for in cash.

And while I no longer work at a private university, this is still important because the financial health of one sector affects all other members of the industry in some way. This is important information for you to know.

Discount rate determines how much cash you actually receive from each student after you award institutional financial aid. If you understand discount, you can skip over the blue section below and go right to the explanation of the visualization. If not, here's how EM people think about it. Don't worry if you're confused; it is a difficult concept to understand."

>> Situational Awareness: "You charge a tuition. And you offer scholarships. Most, if not all, of that scholarship money is unfunded, i.e. it is discount off of tuition. When you charge $40,000 and offer a student a $10,000 scholarship, you are really just saying, "We're setting our price at $30,000 for you."

>> The Key Stat: "If you add up all the gross revenue, and add all the discount, then do discount/revenue you get a discount rate."

>> Reality Check: "It is important not to confuse discount and net revenue from the college side with net price on the student side. The college does not care where the balance of tuition comes from once they've applied the institutional discount: It can come from Pell, student loans, parental savings, outside scholarships (or even funded scholarships managed by the university). Cash is cash."

>> Be Smart: "The student, of course does care. If two students have a $40,000 tuition and a $10,000 scholarship, the net cost to one could be $30,000 from a check mom and dad write; the net cost to the other could be zero due to state or federal grants or outside scholarships. From a discount standpoint, they look identical. From a net cost standpoint, they're very different."

>> Much, much more
THE PLAYBOOK INTERVIEW
2. Kiki Jacobs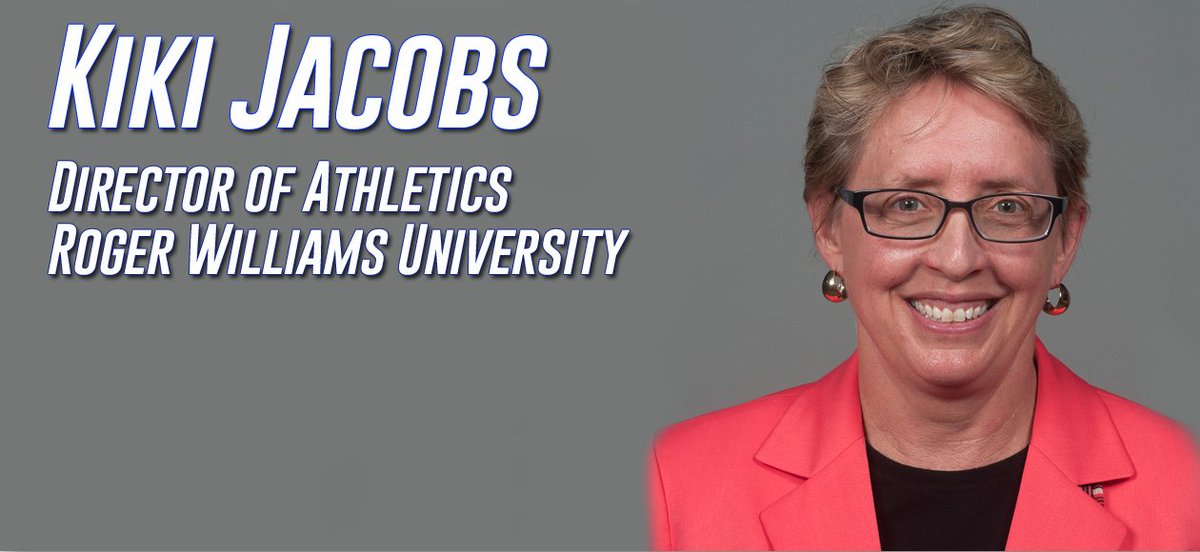 This week's D3Playbook Interview features
Kristin "Kiki" Jacobs
, Director of Athletics, Intramurals and Recreation at Roger Williams (R.I.) University and chair of the NCAA Division III Championships Committee.
What inspired you to coach after college?
Well, I was an economics and political science double major in college (Dickinson) who happened to be a decent swimmer. I didn't really look very hard for a job, much to the chagrin of the parents. The women's basketball coach at Dickinson said a friend of hers was looking for an assistant swimming coach for a year. I took it sight unseen for $4,000 per year. That job got me in the door.
After coaching at Dartmouth and Washington and Lee, you transitioned into administration - working at Oberlin, Springfield and now, Roger Williams. Was this part of the original career plan?

Once I got into athletics, I knew I didn't want to coach forever. At about year 10 at W&L, I got the itch to get off the pool deck. My goal at that time was to become an associate AD. Never thought I wanted to 'sit in the big chair'. I was lucky to move from coaching to an associate's role at Oberlin. Joe Karlgaard took a chance on me. Being an AD was never in the career plan. Others had to convince me to start applying to AD jobs. I am glad others saw the potential that I didn't see.
What were the biggest challenges going from coach to administrator?

My biggest challenge was balancing all of the needs of the sports. I was used to dealing with just the swim team. Learning all of the nuisances of the other sports was a learning curve. I also struggled with 'work life balance' (whatever that means). I was attending all home events. I thought I had to be present for everything, and for the entire event. It was an impossible schedule to keep up after the first year
How do you motivate a coaching staff and students to go forward during a pandemic when they don't know whether a season will be played or not?

Tough question! We (Department of Athletics) are the primary COVID testers on campus. We are testing everyone on campus (approximately 4,000) twice per week. I am coordinating and overseeing the effort. The Department has been great, but they are tired. We are still doing practices, meeting with student-athletes and recruiting. It is taking its toll. As for motivation, the staff has struggled like everyone else. I actually think this pandemic has brought us closer as a department, even though it is not the way we wanted it to go. Everyone is pitching in when help is needed. Picking each other up, when someone is down.
You serve as chair of the Division III Championships Committee. What will the committee be looking at during its upcoming meeting?

Upcoming meeting is tomorrow (Jan. 29) with another meeting on Feb 2. On Friday, we will be looking at the Declaration forms that were returned. This meeting will focus on determining the fate of winter Championships. We have been meeting every two weeks (or more) since June.
Talk about the decision to cancel fall championships.

Tough one! We were reluctant but knew it had to be done.
DIII might have to make a decision on winter NCAA championships before the other divisions. Does that add more pressure to the committee?

As a committee, we have looked at the other Divisions, but haven't let that drive our decision. We need to do the right thing. Sending out the survey and declaration will help us make this decision. The Committee has done a great job making some difficult decisions.

You attended Dickinson (Pa.) College as an undergrad. Who was the Red Devils' biggest rival?

Gettysburg, of course. We beat them in a dual meet my junior year!
The best and most reliable end-to-end live video streaming provider in college athletics is BlueFrame Technology. Join #BlueFrameNation and Stream Like a Pro with special pricing for D3Playbook subscribers! Learn more today!
CONFERENCES
3. NESCAC Sees Shadow
Just like Punxsutawney Phil, the New England Small College Athletic Conference saw its shadow and foresees six more weeks of winter.

The NESCAC Presidents met and agreed that conditions will need to improve significantly in order to conduct conference competition this spring. Athletic Directors, coaches, and other campus personnel have developed contingency plans and alternate structures for conference scheduling and championships should conditions eventually allow for conference play.

>> Quotable: "We understand the dismay many will feel at the possibility that spring conference competition might be canceled two years in a row. The Presidents will take this into consideration when making a final decision in late February or early March."


ROUNDUP
4. About Last Night


MBB: Randolph-Macon (3-0) ran the longest winning streak in DIII to 28 games with a 79-55 home win against Salisbury. Buzz Anthony led the Jackets with 30.

MBB: Trine improved to 6-0 with an 83-65 triumph at Calvin. Nick Bowman (pictured) led the Thunder with 28 points.

MBB: Daniel Ritter scored 31 points and collected 10 boards as Westminster (Pa.) opened its season with a 99-77 win against Franciscan.

WBB: Wartburg (6-0) remained unbeaten with a 104-46 rout of Iowa Wesleyan. No starter saw more than 17 minutes of action.

SPONSORED MESSAGE
The City of Salem and Salem Parks & Recreation along with other localities in the Roanoke Valley host a variety of softball and baseball tournaments throughout the year. We work with Roanoke County, Roanoke City, Botetourt County and Visit Virginia's Blue Ridge. USA, NSA, USSSA, Got Game, Softball Nations, Freedom Sports and ISF are organizations that bring tournaments to the Roanoke Valley.

Find out more at SalemChampionships.com
TRANSACTIONS
5. Comings and Goings
LAST WORD
6. The Fake Commute

Photo: Don Emmert/AFP via Getty Images.

"For many Americans, one of the best parts of pandemic-era remote work has been the time and money saved by nixing the commute to work. But many others are really missing that daily routine.

The big picture: The commute can act as much-needed "me time." Some use it to catch up on podcasts or listen to music, while others use it to get into the mindset of work or mark the end of the day. To reap those benefits during the pandemic, some people are embarking on fake commutes, the Wall Street Journal's Jennifer Levitz writes."


Thanks for starting your day with us. Please invite your friends to sign up for D3Playbook.

Know someone that would enjoy receiving d3Playbook?
Send an email to d3Playbook@gmail.com with "subscribe" in the subject line