PRESENTED BY THE CITY OF SALEM
"Virginia's Championship City"
D3Playbook
JANUARY 12, 2021 | written by STEVE ULRICH
your must-read briefing on what's driving the day in NCAA Division III

Our goal is to keep you - the influencers in DIII athletics - apprised of what's happening around Division III - the games, polls, news, happenings, awards, calendar of events, and much more. We hope you enjoy d3Playbook and that you'll share this with your friends, colleagues and co-workers.
>> Greetings. It's Tuesday Morning


>> Today's Word Count: 1,188. Less than five minutes as you begin your day.

>> Thanks for reading D3Playbook. Remember to follow us on Twitter @D3Playbook for the latest news and transactions


TOP STORY
1. DI Tables NIL Proposal


by Michelle Brutlag Hosick, NCAA

"The Division I Council on Monday announced it is committed to adopting new rules allowing student-athletes to benefit from their name, image and likeness and expanding opportunities for student-athletes to compete immediately after transfer, but several external factors, including recent correspondence with the U.S. Department of Justice, prompted members to delay voting on the proposals.

The group tabled the name, image and likeness and transfer proposals and adopted a resolution stating it is committed to modernizing its rules. The Board of Governors directed each division to change name, image and likeness rules by January 2021, but judicial, political and enforcement issues and a subsequent recommendation from NCAA President Mark Emmert influenced today's decision.

Divisions II and III both have name, image and likeness proposals up for consideration during the NCAA Convention this week. Emmert is presenting his recommendation to delay a decision to both divisions."

>> What They're Saying: "The NCAA and its member schools are committed to ensuring that NCAA rules comply with all applicable laws, including federal antitrust law," Emmert wrote. "We believe, as courts have regularly held, that our current amateurism and other rules are indeed fully compliant."

>> Be Smart: "The NCAA will get hammered if we don't have anything [with NIL], but it's the [Power Five conferences] that are by far leading the charge if it goes that way," one high-ranking source told CBS Sports. "If all 10 FBS conferences are in agreement, the weighted voting goes their way, and the rest don't have control of this. The [Power Five] has more power than the Group of Five, and the Group of Five has more than the rest of the other leagues."

>> The Final Word: Will there be anything to vote on during Friday's Division III Business Session?

>> Go Deeper with Dennis Dodd and Matt Norlander, CBS Sports

FOOTBALL
2. President on Sidelines at Centre
Something you don't see every day - a former college president and a former NFL head coach joining a Division III football staff as assistants.

Centre College announced the addition of two new assistant coaches for the spring 2021 season - John Roush and Les Steckel. Roush served two decades as president of the institution before retiring last summer. He played football and graduated from Ohio University in 1972. Roush was an assistant football coach at Miami (Ohio) under Bill Mallory and Dick Crum from 1973-75. The Red Hawks went 32-1-1 in his three seasons before he transitioned to administration.

Steckel was the head coach of the Minnesota Vikings in the early 1980s and also spent time with the San Francisco 49ers, New England Patriots, Denver Broncos, Buffalo Bills, Tampa Bay Buccaneers and Houston Oilers/Tennessee Titans. He will coach the Colonels' quarterbacks.

>> Looking Back: Susquehanna president Gustave Weber received nationwide publicity when he served as coach of the River Hawks for the final two games of the 1965 season, following the resignation of the head coach and his staff.

>> What They're Saying: "We are excited, which is an understatement, and grateful that these men have chosen to join our staff at Centre," said head coach Andy Frye. "They bring a wealth of life and football experience. Most importantly, they are passionate about making our student-athletes and Centre football become the best that we can be in all areas. I have advised our players to get to know these men since they have so much to offer us on and off the field."

>> Continue Reading

A MESSAGE FROM THE CITY OF SALEM
The City of Salem and Salem Parks & Recreation along with other localities in the Roanoke Valley host a variety of softball and baseball tournaments throughout the year. We work with Roanoke County, Roanoke City, Botetourt County and Visit Virginia's Blue Ridge. USA, NSA, USSSA, Got Game, Softball Nations, Freedom Sports and ISF are organizations that bring tournaments to the Roanoke Valley.
Find out more at
SalemChampionships.com
COVID

3. Red Light, Green Light



The North Atlantic Conference Presidents Council determined Monday that it is not feasible to conduct a NAC regular or postseason basketball schedule with members spread across three states. "The Council ultimately determined the safest course of action is to allow each school to provide competitive opportunities for student athletes in a way that works best for each campus," said Ray Rice, president at Maine-Presque Isle and chair of the Council.

The first-ever NAC swimming & diving event, a virtual invitational, is slated for March 13-14, 2021. The five sponsoring institutions plan to compete either regionally or in their own campus pools and combine results virtually to determine overall event winners and team champions. Previously approved spring sport schedules and championships remain in place while contingency planning is underway in the event adjustments are needed.


The Landmark Conference Presidents' Council has endorsed a plan to conduct collegiate competition during the 2021 spring semester. Conference activities will occur only among member schools that are willing and able to compete.

The council approved February 5 as the tentative start of its conference basketball schedule with the intent of submitting the league champion as the automatic-qualifier to the NCAA Division III postseason tournament. The league's swimming & diving championship will be conducted at campus sites over a three-weekend period with times/scores at different sites being compiled to crown top finishers in each event along with a league champion.


Finlandia's women's hockey team has made the decision to not play during the 2020-21 season. The school still intends to participate in the 2020-21 season for men's hockey.


The Washington & Jefferson field hockey team announced its decision to opt out of varsity competition during the spring 2021 semester. The W&J field hockey team has competed as an affiliate member of the Empire 8 - which had recently announced an eight-game spring conference season - since 2006.
CONFERENCES
4. A Silver Southwest Celebration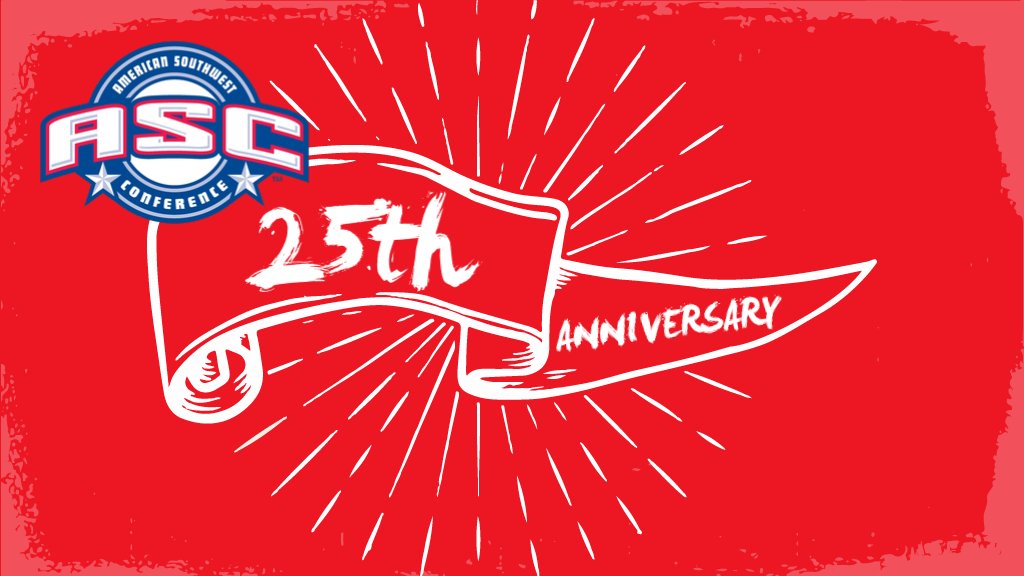 The American Southwest Conference is proud to kick off its 25th Anniversary celebration. Throughout the spring semester, the conference will celebrate the historic year with articles on ASCsports.org and on Twitter.

Founded May 23, 1996 to provide a structure for intercollegiate athletics among member institutions, the ASC includes former members of the Texas Intercollegiate Athletic Association (TIAA) and institutions within and outside the Texas borders. From the eight founding institutions to today's present group of 12 college and universities, the ASC encompasses institutions sharing similar educational and athletic philosophies. Spread across Arkansas, Louisiana, Mississippi and Texas, the ASC offers student-athletes competition in 16 sports with opportunity for advancement to conference and NCAA Division III championships.

The roster of American Southwest Conference members in 2020-21 includes Belhaven University, Concordia University Texas, East Texas Baptist University, Hardin-Simmons University, Howard Payne University, LeTourneau University, Louisiana College, University of Mary Hardin-Baylor, McMurry University, University of the Ozarks, Sul Ross State University and The University of Texas at Dallas. The University of California, Santa Cruz is an affiliate member in women's golf with Southwestern University and Texas Lutheran University affiliate members in football.

>> Read More

TRANSACTIONS
5. Comings and Goings
LAST WORD
6. Pic du Jour

Photo: Gary Hershorn/Getty Images
A crescent moon rises before sunrise yesterday above lower Manhattan and One World Trade Center, as seen from Kearny, N.J.


Know someone that would enjoy receiving d3Playbook?
Send an email to d3Playbook@gmail.com with "subscribe" in the subject line