PRESENTED BY THE CITY OF SALEM
"Virginia's Championship City"
D3Playbook
DECEMBER 16, 2020 | written by STEVE ULRICH
your must-read briefing on what's driving the day in NCAA Division III

Our goal is to keep you - the influencers in DIII athletics - apprised of what's happening around Division III - the games, polls, news, happenings, awards, calendar of events, and much more. We hope you enjoy d3Playbook and that you'll share this with your friends, colleagues and co-workers.
>> Good Wednesday morning!

>> Today's Word Count: 831. No more than four minutes of your morning.

>> Thanks for reading D3Playbook. Remember to follow us on Twitter @D3Playbook for the latest news and transactions


TOP STORY
1. Delay of Game
by Scott Jaschik, Inside Higher Ed

"Rising COVID-19 infection and death rates are prompting colleges and universities that are hoping for in-person instruction in 2021 to again shift their calendars and push back the start of the spring semester.

After adjusting their calendars last year - including eliminating spring and fall breaks to reduce student travel and spread of the coronavirus, and delaying the start of the spring semester to make it safer to have in-person instruction - many institutions are now scrambling again to respond to the changing picture on the ground.

Some colleges are having the first month of instruction online and will then switch to in-person instruction. Other colleges are moving back the start of the spring semester. Many institutions have not changed their plans for the spring but have said they are watching the situation. And colleges that plan mostly online semesters aren't worried."

>> Situational Awareness: "(Penn State) will start classes online on Jan. 19, the original planned date, and will continue that way until Feb. 12. On Feb. 15, classes will transition to in person. Numerous colleges in Pennsylvania have announced plans to move back the start of the spring semester, including Bryn Mawr and Saint Vincent. The changes are not unique to Pennsylvania. The State University of New York announced in November that it would move the start of the spring semester to Feb. 1."

>> Up North: "In Maine, Bates College is extending winter break by one month. Students will be invited back to campus Feb. 12 to complete two COVID-19 tests and receive results before the beginning of classes on Feb. 17. At Bowdoin College, the spring semester will begin Feb. 8 -- two weeks later than normal."

>> And to the West: "In Ohio, Oberlin College decided last month to start the spring semester on Feb. 1 instead of Jan. 7. The college said in a statement that it considered an online January, but "ultimately, we opted for a delayed start so that we can preserve the on-campus experience to the greatest extent possible. In Minnesota, Carleton College (began) the spring semester as scheduled -- on Monday. But the first two weeks of classes will be online and students are being asked to return to campus after the first of those weeks."

>> Continue Reading
BASEBALL
2. Preseason Poll


21-25: Trinity, TX, Cortland, UW-Whitewater, UMass-Boston, Hendrix
26-30: Tufts, PSU-Harrisburg, Saint John's, Farmingdale State, Misericordia
31-35: Babson, Washington & Jefferson, Christopher Newport, SUNY Old Westbury, Shenandoah
36-40: Rowan, New England College, Randolph-Macon, Piedmont, Baldwin Wallace

>> Complete Poll

SPONSORED MESSAGE
The City of Salem and Salem Parks & Recreation along with other localities in the Roanoke Valley host a variety of softball and baseball tournaments throughout the year. We work with Roanoke County, Roanoke City, Botetourt County and Visit Virginia's Blue Ridge. USA, NSA, USSSA, Got Game, Softball Nations, Freedom Sports and ISF are organizations that bring tournaments to the Roanoke Valley.

Find out more at SalemChampionships.com
BASKETBALL
3. All-Decade Team


D3hoops.com - the authority when it comes to Division III basketball - announced its All-Decade men's basketball team on Tuesday. It comes on the heels of the summer release of the women's team.

FIRST TEAM
G-Nate Axelrod, Ohio Wesleyan
G-Steve Djurickovic, Carthage
G-Aston Francis, Wheaton, Ill.
G-Aaron Toomey, Amherst
F-Joey Flannery, Babson

SECOND TEAM
G-John DiBartolomeo, Rochester
G-Jake Ross, Springfield
G-Sean Wallis, Washington, Mo.
F-Aaron Walton-Moss, Cabrini
C-Michael Mayer, Williams

>> See the entire list

POST-COLLEGE
4. #whyD3

The Chronicle of Higher Education looked at the college choices and degrees earned by some of the key figures President-elect Joe Biden is surrounding himself with, and how they compare with those of the last four presidential administrations.

The interactive graphic enabled us to find out who attended a Division III institution as an undergraduate.

Biden Administration
Tom Vilsack, Agriculture, Hamilton
Denis McDonough, Veterans Affairs, Saint John's
Trump Administration
Mike Pence, Vice President, Hanover
Jeff Sessions, former Attorney General, Huntingdon
Elaine Chao, Transportation, Mount Holyoke
Betsy DeVos, Education, Calvin
John Kelly, Homeland Security/Chief of Staff, UMass-Boston
Reince Preibus, Chief of Staff, UW-Whitewater
Obama Administration
Hillary Clinton, Secretary of State, Wellesley
Ken Salazar, Interior, Colorado College
Tom Vilsack, Agriculture, Hamilton
Kathleen Sebelius, Health and Human Services, Trinity Washington
Rahm Emanuel, Chief of Staff, Sarah Lawrence
Denis McDonough, Chief of Staff, Saint John's
Steven Chu, Energy, Rochester
Bush Administration
Mike Johanns, Agriculture, St. Mary's, Minn.
Elaine Chao, Labor, Mount Holyoke
Colin Powell, Secretary of State, CCNY
Clinton Administration
Madeleine Albright, Secretary of State, Wellesley
William Cohen, Defense, Bowdoin
Ron Brown, Commerce, Middlebury
John Podesta Jr., Chief of Staff, Knox

>> Find Out More


1 THING
6. Picture Postcard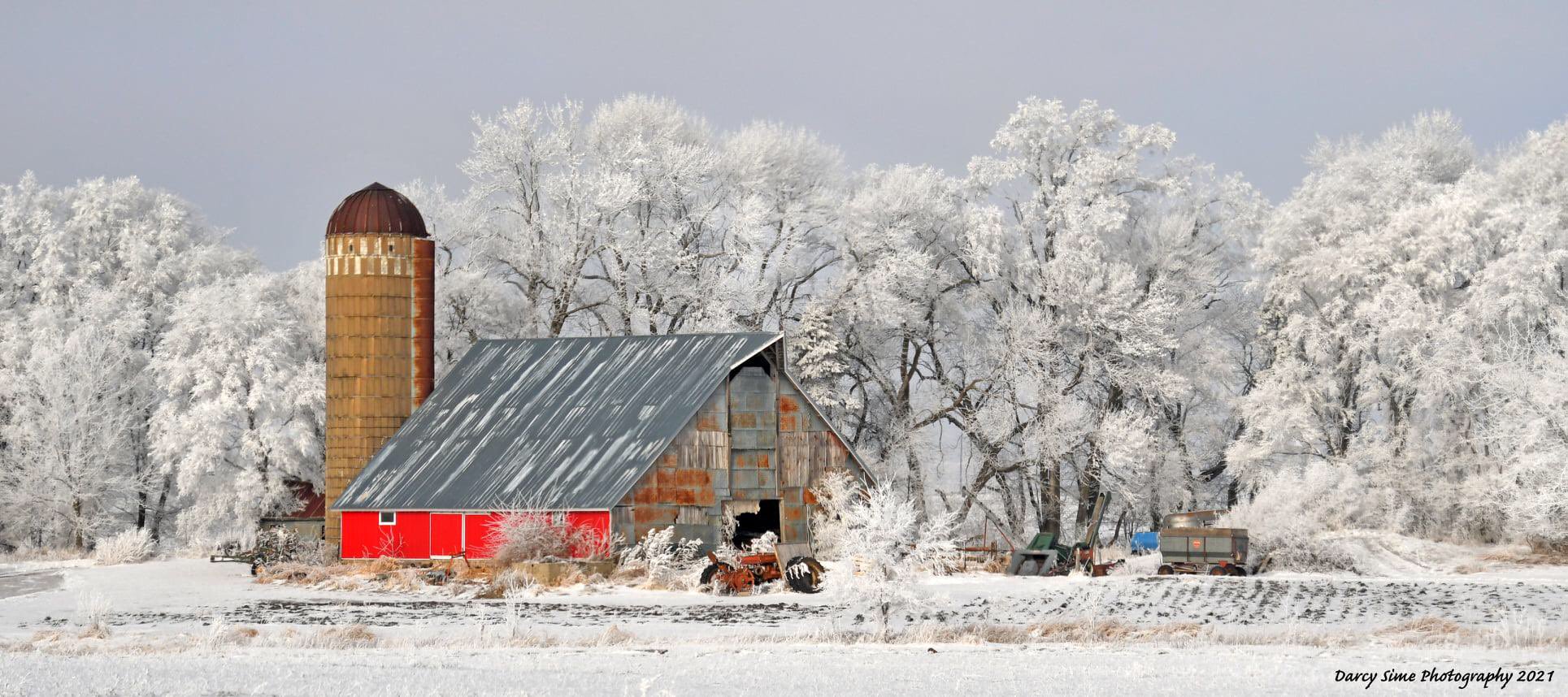 Freezing fog creating rime ice and frosty trees seen Sunday from Hayward, Minnesota. Photo courtesy of Darcy Sime.


Know someone that would enjoy receiving d3Playbook?
Send an email to d3Playbook@gmail.com with "subscribe" in the subject line