D3Playbook
DECEMBER 7, 2020 | written by STEVE ULRICH
your must-read briefing on what's driving the day in NCAA Division III

Our goal is to keep you - the influencers in DIII athletics - apprised of what's happening around Division III - the games, polls, news, happenings, awards, calendar of events, and much more. We hope you enjoy d3Playbook and that you'll share this with your friends, colleagues and co-workers.

>> Good Monday Morning! It's a day that will live in infamy. Seventy-nine years ago, the Japanese imperial navy attacked U.S. forces at Pearl Harbor, Hawaii, killing 2,403 people.

>> Today's Word Count: 813

>> Thanks for reading D3Playbook. Remember to follow us on Twitter @D3Playbook for the latest news and transactions


TOP STORY
1. Turmoil at Swarthmore

by Susan Snyder, Philadelphia Inquirer

"Five members of Swarthmore College's women's basketball team are threatening to quit, saying the school failed to adequately respond to their complaints of inappropriate behavior by their new coach, including visits to their dorm rooms, demeaning comments and pressure to play when they were sick, injured or needed to study."

After an inquiry, the college in October concluded coach Candice Signor-Brown showed errors in judgment in some of her dealings with players since her hiring from Vassar College in 2019, according to a copy of an internal report by Provost Sarah Willie-LeBreton obtained by The Inquirer. It barred Signor-Brown - and any Swarthmore coaches in the future - from visiting players in dorm rooms.

But Swarthmore, which declined to discuss what it described as a personnel matter, said Signor-Brown remains the coach and that it is "actively working" to address players' concerns.

After a decade at Vassar, the 40-year-old Virginia native had been hired by Swarthmore to "start changing the culture" of its program and has acknowledged her "pretty intense and demanding" coaching style; last season, Swarthmore's team made the playoffs for the first time since 2013.

>> The Big Picture: The Swarthmore team didn't play this academic year; the season was canceled due to COVID-19. But with about half of the eligible returning players saying they won't be back if Signor-Brown remains, it raises questions about the team's prospects for next year."

>> What They're Saying: "A year ago, there was tremendous excitement about a new coach for women's basketball," Willie-LeBreton wrote in the report. "Clearly, we are in a very different place today."

>> Continue Reading


CONFERENCES
3. A New Look

The Southern Collegiate Athletic Conference (SCAC) has been a symbol of high academic and athletic achievement within NCAA Division III since it's founding in 1962. Equally symbolic throughout the majority of the conference's history has been its timeless blue oval icon.

Coinciding with its 30th anniversary celebration in the 2020-2021 academic year, the conference is proud to announce an updated depiction of its iconic mark, the cornerstone of a rejuvenated, comprehensive brand identity system.

>> Quotable: "There is no doubt the conference has undergone quite a bit of change over the last few years, so in that regard, a logo refresh seemed appropriate. We were purposeful, however, in going the route of a refresh, as opposed to a complete overhaul. Although the membership may look different today than it did 30 years ago, the standards and core values that our blue oval stand for remain steadfast." - Dwayne Hanberry, commissioner


5. Weekend Stars
Greyson Collins scored a game-high 24 points as Greensboro toppled Division I Longwood, 67-64. The Pride trailed 64-59 with 2:50 remaining but scored the game's final eight points, including the go-ahead bucket by Matthew Brown with :36 left.
The Sul Ross State men led UTEP by one at the break but the Miners used 60 percent shooting from the floor in the second half to down the Lobos, 84-65.
Jocelyn Talso and Emily DiGregorio each scored 18 points as North Central (Minn.) remained unbeaten at 6-0 with a 64-56 win against Northwestern.
6. DIII Notebook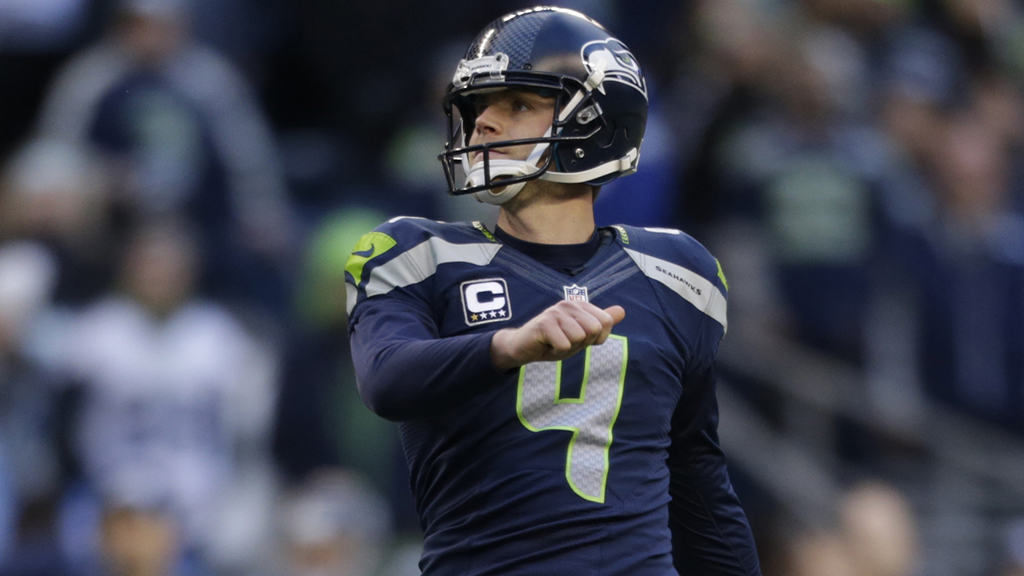 Veteran NFL place-kicker Stephen Hauschka announced his retirement after 13 seasons. He won a Super Bowl ring with the Seattle Seahawks in 2014. Hauschka is a 2007 graduate of Middlebury.
Dr. Kathryn Nesbitt has been named the 2020 MLS Assistant Referee of the Year. She is the first woman to earn year-end recognition in any of the five North American men's professional sports leagues. Nesbitt '10 is a graduate of St. John Fisher and played volleyball for the Cardinals.
Know someone that would enjoy receiving d3Playbook?
Send an email to d3Playbook@gmail.com with "subscribe" in the subject line