D3Playbook
DECEMBER 9, 2020 | written by STEVE ULRICH
your must-read briefing on what's driving the day in NCAA Division III
Our goal is to keep you - the influencers in DIII athletics - apprised of what's happening around Division III - the games, polls, news, happenings, awards, calendar of events, and much more. We hope you enjoy d3Playbook and that you'll share this with your friends, colleagues and co-workers.
>> Good Wednesday morning! 55 years ago, A Charlie Brown Christmas first aired. Where does the time go?

>> Today's Word Count: 767

>> Thanks for reading D3Playbook. Remember to follow us on Twitter @D3Playbook for the latest news and transactions


TOP STORY
1. How Much Parents Pay for Higher Ed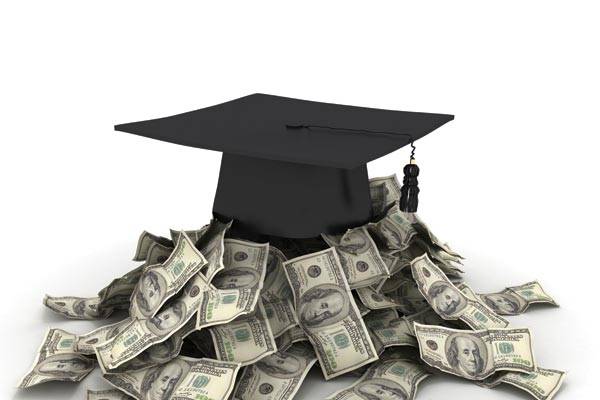 by Audrey Williams June, Chronicle of Higher Education


"Amid a chorus of calls to cancel student debt, the U.S. Department of Education released new data on Wednesday that, for the first time, provides a look at the debt parents shoulder to pay for their children to go to college.

The bottom line about borrowers in the federal parent PLUS loan program: They're taking out loans whose size could upend their finances.

A Chronicle analysis of the data shows that at nearly 130 four-year institutions awarding mainly bachelor's degrees, the median amount parents borrowed was $50,000 or higher; those students attended mostly small private colleges.

Here are two takeaways from the data about what it means to be a PLUS-loan borrower:

Smaller private institutions tend to have some of the highest shares of parents who take on PLUS loans to finance their children's education.

At small, private liberal-arts institutions, like Ferrum College, in Virginia, and Wesley College, in Delaware, 40 percent of parents took out PLUS loans. The median loan amount for both colleges was nearly $35,000. Thirty percent of parents of recent graduates of Georgetown College, in Kentucky, and Monmouth College, in Illinois, tapped into a PLUS loan at a median of about $23,000.

Parents borrow large sums of money for children who ultimately drop out.
Sometimes the path to college graduation doesn't pan out, but the PLUS-loan payments that parents have to make don't disappear. The analysis found that at public and private institutions, most parents of students who dropped out owed more than $10,000.

>> Continue Reading

BASKETBALL
2. NC Wesleyan Downs DI Foe
North Carolina Wesleyan outscored UNC Greensboro, 19-8, in the final quarter to upset the Division I Spartans, 52-37, on Monday night. Kayrisma Harrison led the Bishops with six points, nine rebounds and seven blocks, while Javana Jones added eight points and a game-high 16 boards. NC Wesleyan shot just 29.2 percent from the floor but a strong defensive effort held the hosts to just 18.1 percent success.

Last evening, Tristan Licon went off for 35 points as Sul Ross State evened its record at 2-2 with an 89-75 win over Mary Hardin-Baylor (2-2).

ANNIVERSARY
3.
DIII Identity Initiative Turns Ten
Division III's Identity Initiative was introduced in 2010 to sharpen the division's identity and to enable schools and conferences to more effectively explain why they prefer to compete in Division III. The initiative has been guided by a strategic-positioning platform, describing Division III as a place where student-athletes can "follow your passions and develop your potential," within an approach that combines rigorous academics, competitive sports and an opportunity to pursue other interests.

The 2020-21 academic year marks the 10-year anniversary of the initiative. Division III staff intend to recognize the impact of this initiative with the help of the membership from mid-January to the conclusion of Division III Week in April 2021. Follow the conversation via social media using the #D3Identity. For more information on the Identity Initiative, click here.


CONFERENCES
4. Scorecard

We continue to update the winter and spring competition seasons for schools and conferences.

Moving Forward (9)
Waiting to Make Call (5)
Canceled Conference Play and Championships (13)
Canceled Winter Competition (2)
6. 1 PlayStation Thing
Photo: Katie Collins/EMPICS via Reuters

It's not just you: So-called "scalper bot" software has snatched up mass quantities of PlayStation 5 consoles to mark up and resell, Reuters reports.
It's illegal to scalp tickets for concerts and sporting events, but nothing bans scalped goods, Reuters notes.
The big picture: Other retailers have fought this battle, including Nike, which "went so far as to offer a pair of red Air Jordan 1 sneakers stamped with the words 'NOT FOR RESALE' on the sole" in 2018.
They are now available for resale for around $1,000, Reuters notes.
Know someone that would enjoy receiving d3Playbook?
Send an email to d3Playbook@gmail.com with "subscribe" in the subject line