D3Playbook

NOVEMBER 17, 2020 | written by STEVE ULRICH
your must-read briefing on what's driving the day in NCAA Division III

Our goal is to keep you - the influencers in DIII athletics - apprised of what's happening around Division III - the games, polls, news, happenings, awards, calendar of events, and much more. We hope you enjoy d3Playbook and that you'll share this with your friends, colleagues and co-workers.
>> Good Tuesday Morning


>> Today's Word Count: 1,036. Four minutes. An easy read.

>> Thanks for reading D3Playbook. Remember to follow us on Twitter @D3Playbook for the latest news and transactions


1. Bubbleville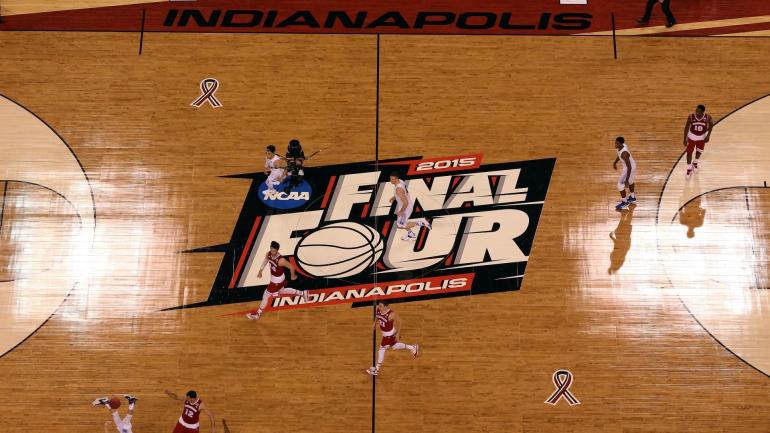 by Kyle Boone and Matt Norlander, CBSSports.com

"The NCAA Division I Men's Basketball Committee announced Monday that it will relocate all 13 of its previously determined preliminary round sites for the 2021 NCAA Tournament, with their sights set on moving the NCAA Tournament to a single host city.

NCAA staff is in preliminary discussions with the state of Indiana and the city of Indianapolis to potentially host the 68-team tournament around the metropolitan area in March and April. Indianapolis is already scheduled to be the host site for the Final Four next April.

NCAA Senior Vice President of Basketball Dan Gavitt said the plan is still to hold the NCAA Tournament beginning in March, but expressed flexibility if necessary to push it back if circumstances dictate. He again reinforced the NCAA's explicit mission to hold the NCAA Tournament in 2021 -- it's going to be played, and played safely, with many further details to be determined in the coming weeks and months. There is no word yet on whether or not fans will be allowed to attend the games."

>> Semantics: "The committee was careful to note that the 2021 NCAA Tournament will not be held in a "bubble," as that's not an accurate description of what the NCAA is attempting to pull. Instead, the preferred term is a "controlled environment."

>> Between The Lines: "The number of venues needed to hold the 2021 NCAA Tournament is not yet determined, but Gavitt said at least eight is a reasonable number for a 68-team field. There are also dozens of more courts that will be needed for teams to practice at leading up to and throughout the NCAA Tournament."

>> What They're Saying: "Ultimately, the only thing that matters for the short and long-term future of the NCAA is collecting that big check from CBS and Turner. By launching its plans for the tournament now, the NCAA is letting everyone know its survival is at stake." - Dan Wolken, USA TODAY

>> Be Smart: What lengths will the national office go to for Division III championships to be played this winter if it will go to these lengths for Division I? And what happens to DIII if "March Madness" cannot be completed? Lots of questions. Few answers.

>> Keep Reading
2. Marrying A Coach

by Rachel Smith, Ursinus College

"As of June 2021 (finally — COVID forced a reschedule), I will be marrying my best friend, who also happens to be a girls' basketball coach at a private school in Maryland. When we first met, we were both coaching as graduate assistants, grinding our way through long days and learning so much about the profession, our sports and life.

Over the last six-and-a-half years, we have been able to share ideas, perspectives and use our respective sport's X's and O's to come up with new concepts for one another. It is truly a blessing to be able to have that support from your significant other, whether you want it 100 percent of the time or not.

One of the best things about being in a relationship with another coach has to be the understanding of your commitment. Commitment is something that, as a coach, you require from your team, and in turn you bring to the table, which means it takes up a lot of your time. Time for recruiting, time for traveling, time for weekend games, practices and spring break trips.

At the beginning of our relationship, I used to joke that he loved basketball more than he loved me. However, if we are being honest, our passion and love for both of our sports was our first true love."

>> Continue Reading


3. COVID Scorecard
We will continue to update the winter and spring competition seasons for schools and conferences.

Moving Forward
Waiting to Make Call
Canceled Conference Play and Championships
Institutions Opting Out
Athletics Activity Suspended
4. Emerging Leaders Seminar

The Emerging Leaders Seminar, a transformative virtual programming opportunity, will take place Feb. 3-5. Applications for the program open Nov. 2 and will remain open until 5 p.m. Eastern time Nov. 30. This virtual offering will provide leadership, educational and transitional programming for current graduate assistants and interns from NCAA member schools, conference offices and affiliate organizations.

The three-day program educates, develops and connects selected participants and equips these early career professionals with the skills necessary to accelerate their career progression in college sports. Leadership development will create an engaging curriculum and collaborative virtual space where participants will connect and grow as the next generation of college athletics leaders.


5. Picturesque

There are some wonderful venues in Division III with picturesque vistas.

Here are more submissions ...


Steinbrenner Stadium, MIT



Youngman Field at Alumni Stadium, Middlebury



Elmore Field, Hartwick
7. Dancing in the Seats

by Mike DeCoursey, The Sporting News

"One of the great things about sports is the way a fan base can embrace a song as its own and turn it into an essential part of the game experience. Its connection to the team they love can be obvious or obscure. But when that bond forms, it creates a special sort of magic in a stadium or arena. We decided to honor this by choosing the 15 best "stadium songs" — those adopted by a particular team and played regularly at its home games. (Fight songs were not eligible, so "Hail to The Victors" didn't have a chance.)"

Here's hoping that we can all return to large gatherings at stadiums soon.

>> Did You See?: I love the fact that the Arizona State sideline was jumping around as well.

>> The List



Know someone that would enjoy receiving d3Playbook?
Send an email to d3Playbook@gmail.com with "subscribe" in the subject line