D3Playbook

OCTOBER 13, 2020 | written by STEVE ULRICH
your must-read briefing on what's driving the day in NCAA Division III

Our goal is to keep you - the influencers in DIII athletics - apprised of what's happening around Division III - the games, polls, news, happenings, awards, calendar of events, and much more. We hope you enjoy d3Playbook and that you'll share this with your friends, colleagues and co-workers.
>> Good Tuesday Morning.

>> Today's Word Count: 698

>> Thanks to those who pointed out that Terry Porter played 17 seasons in the NBA after being drafted out of UW-Stevens Point in 1985. Also omitted from our DIII to NBA list: Kennard Winchester (Averett, Houston Rockets 1990-93) and Lamont Strothers (Christopher Newport, Portland Trail Blazers and Dallas Mavericks 1992-93)

>> Thanks for reading D3Playbook. Please recommend us to a friend or co-worker. Or share with your staff and bring them up-to-speed on what's happening in DIII.


1. What Presidents Think
by Elizabeth Redden, InsideHigherEd.com

"Thirty-eight percent of college presidents surveyed said their institutions may initiate employee layoffs in the next 12 months, and they anticipate these actions affecting 10 percent of their total workforce, according to a survey of 295 college presidents conducted by the American Council of Education that focused on how institutions have been impacted by the COVID-19 pandemic.

To date, 61 percent of college presidents said their institutions have implemented hiring freezes in response to the financial stresses caused by the pandemic, 54 percent have frozen employee compensation, 35 percent have renegotiated contracts for outsourced services, 31 percent have implemented employee furloughs and 28 percent employee layoffs.

Meanwhile, many sources of revenue are down. Ninety-three percent of presidents reported a decrease in revenue from special programs, 73 percent reported a decrease in auxiliary revenue, 61 percent in room and board, and 54 percent in endowment earnings and/or gifts. A little less than half said revenue from tuition and fees remained about the same as during the 2019-20 academic year."

>> Reality Check: The top two most pressing issues for presidents at private four-year institutions were "mental health of students" (51 percent) and "long-term financial viability" (48 percent). Number 12 on the list was intercollegiate athletics (19 percent).

>> Of Note: Seventy-two percent of presidents reported that their institutions are "using the student code of conduct to enforce COVID-19 safety protocols" and "closing some common spaces on campus." Less than one-third (32 percent) of presidents reported that their institutions are "requiring ongoing COVID-19 testing for students."

>> Some Good News: The majority of presidents reported that they do not anticipate having to take the following actions: "review tenured relationships" (88 percent), "scaled back benefits" (63 percent), "employee pay reductions" (63 percent), and "increase part-time employees" (59 percent).

>> Go Deeper


2. Top of the A-R-C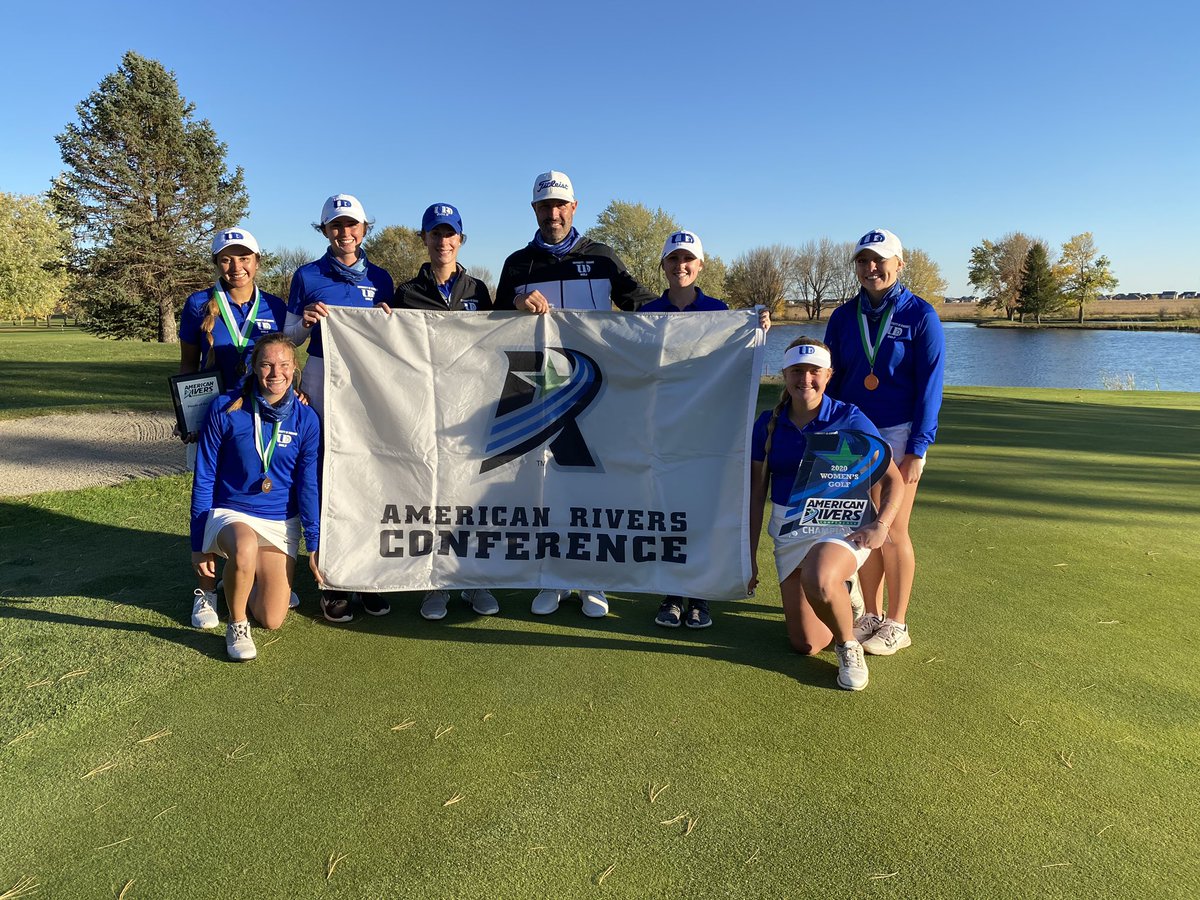 The University of Dubuque made it back-to-back championships as the Spartans won the American Rivers Conference women's golf title by 13 shots.

The defending champions went wire-to-wire, posting a first-day total of 309 to carve out a nine-shot lead and did not look back with a 309-325-327-961 total. Wartburg was second at 974, while Luther was third.

Dubuque's Daniela Miranda held off Morgan Kranz of Luther by a single shot for individual honors.

>> Results

3. Calendar



October 13 - Championships Committee
October 14 - Interpretations and Legislation Committee
October 15 - Membership Committee
October 19-20 - Management Council
October 28 - Presidents Council


4. Conference Call

We continue our look at Division III conferences with those formed before our parents' time.
Conference: American Rivers Conference
Commissioner: Chuck Yrigoyen
Headquarters: Cedar Rapids, Iowa
Website: RollRivers.com
Founded: December 8, 1922, as Iowa Intercollegiate Athletic Association. Changed name to Iowa Intercollegiate Athletic Conference in 1927 and to current name in 2018.
Remaining Charter Members (4): Buena Vista, Central, Luther, Simpson
Other Core Members (5): Loras (1926), Dubuque (1929), Wartburg (1936), Coe (1997), Nebraska Wesleyan (2016)

Oldest: Loras (1839)
Largest: Luther (1,961)
Smallest: Central (1,060)
Longest Trip: 392 (Dubuque to Nebraska Wesleyan)
DYK: Loras was dropped from the conference in 1954 because it was determined they were "too strong" for the other members to play against. Loras rejoined in 1986.
Championship Sports: 18

>> Tomorrow: Midwest Conference


sources: Google Maps, EADA
6. 1 Shopping Thing

Retailers want the holiday buying season to hit full speed in October as they brace for a sluggish and unpredictable end to the shopping year.

Amazon, Target and Walmart are starting online holiday deals this week, instead of their usual launch in November. Retailers want to reduce crowding in stores, lighten what is likely to be a crushing load on the e-commerce supply chain, and lock in sales early to hedge against political and economic uncertainty, according to industry executives.

So ... now that you reached the end of today's newsletter ...
Start. Your. Laptops.


Know someone that would enjoy receiving d3Playbook?
Send an email to d3Playbook@gmail.com with "subscribe" in the subject line