D3Playbook
OCTOBER 14, 2020 | written by STEVE ULRICH
your must-read briefing on what's driving the day in NCAA Division III
Our goal is to keep you - the influencers in DIII athletics - apprised of what's happening around Division III - the games, polls, news, happenings, awards, calendar of events, and much more. We hope you enjoy d3Playbook and that you'll share this with your friends, colleagues and co-workers.
>> Good Wednesday morning!

>> Today's Word Count: 1,482. Six minutes, tops.

>> @D3Playbook: Do you follow us on Twitter? 1,621 followers do. All the latest moves in Division III can be found there throughout the day.

>> Thanks for reading D3Playbook. Please recommend us to a friend or co-worker. Or share with your staff and bring them up-to-speed on what's happening in DIII.


1. Warning Shot?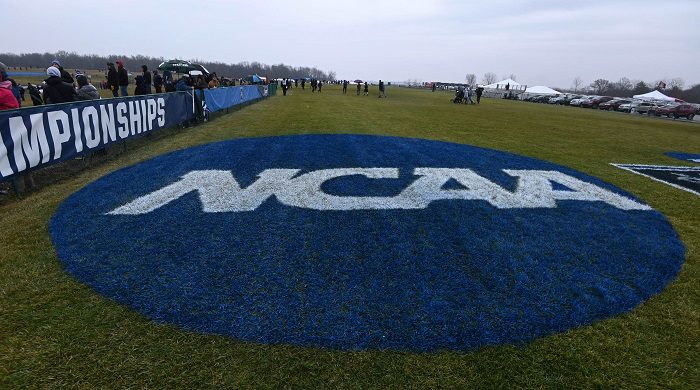 by Dennis Dodds, CBS Sports.com
"Sixty-one percent of Power Five schools support establishing their own division within the NCAA that could decide its own operating rules, a Knight Commission survey revealed Tuesday. The survey was the deepest and most significant look at a separate question that has grown within the college athletics world: whether Power Five schools would one day consider breaking away from the nation's collegiate amateurism governing body.

The survey also revealed less than half (44%) of all respondents (351 Division I schools) support the Football Bowl Subdivision (FBS) actually separating from the NCAA.

The survey by the reform-minded commission was conducted in June and July of this year. The commission concluded there was a "wide dissatisfaction with how Division-I college sports are run." After contacting those 351 schools that make up the core of the NCAA, there was "overwhelming support for major reform" of NCAA governance, the commission concluded.

>> What It Means: "These 65 schools would become a completely new division of the NCAA in all sports except basketball," said Michael Cross, a Knight Commission consultant who summarized the question.

>> History Lesson: "The last time the NCAA separated into divisions in football was 1978 when Division I became Division I-A (now FBS) and Division I-AA (now FCS). The reason then would be the same reason now: The largest schools want more financial and governance autonomy because they generate the most revenue."

>> The Final Word: "There is little satisfaction with [NCAA] governance, and the finances of college athletics are broken," Cross said during the presentation to media.

>> Continue Reading
2. NIL Approval Expected Wednesday
by Pat Forde and Ross Dellenger, Sports Illustrated

"The NCAA is on the cusp of finalizing legislation to allow athletes to be compensated for their name, image and likeness—an expected but historic move.

The governing body of college athletics has presented its latest draft on how to govern athlete compensation to members of the Division I Council, who are expected to approve the proposal at a meeting Wednesday. Formal approval, though, would not come until January. Sports Illustrated obtained a copy of the 22-page document, which details changes to NCAA legislation based on new NIL concepts developed by the NCAA D-I Name, Image and Likeness Legislative Solutions Group.

As expected, the legislation grants athletes the right to use their name, image and likeness (NIL) to:
Promote private lessons and business activities and operate their own camps and clinics, as long as they do not use school marks.
Profit from endorsing products through commercials and other ventures, as long as they do not use any school marks or reveal the school in which they attend.
Be compensated for autograph sessions, as long as they do not occur during an institution event or competition and no school marks or apparel is used during the sale of the material.
Solicit funds through crowdfunding, such as GoFundMe, for non-profit or charities, catastrophic events, family hardships and educational experiences, such as internships.
>> Between The Lines: "However, there are restrictions to what products an athlete can endorse. The legislation would prohibit athletes from engaging in activities involving a commercial product or service that conflicts "with NCAA legislation," including sports wagering and banned substances, the document says."

>> Rules of Engagement: "College recruits are afforded the opportunity to enter NIL activities, but they must report and disclose all deals before signing with a school. Boosters are allowed to engage with athletes in NIL "provided no improper inducements or extra benefits are provided," the document says."

>> Keep Reading

3.
Oxy Drops Football


Occidental College will discontinue its football program, ending three years of deliberations about its future that ultimately reflect the unique challenges specific to Occidental football and the substantial financial impacts of the COVID-19 pandemic, President Harry J. Elam, Jr. announced Tuesday.

The difficult decision, backed by the school's Board of Trustees, leaves Occidental—a founding member of the Southern California Intercollegiate Athletic Conference (SCIAC)—with 20 men's and women's sports that compete at the NCAA Division III level.

"We maintain an unwavering commitment to athletics as a critical and necessary component of the Oxy liberal arts experience, and we fundamentally believe in maintaining strong and well-supported athletic programs," Elam said in a campus email sent after players and coaches had been notified. (Occidental is fully remote this fall as a result of the pandemic.)

>> Quotable: "Only after very careful consideration and a thorough review of past planning efforts, as well as with the deepest regard for the context and history of football at Occidental, do we make this decision," Elam said. "As difficult as this decision is, we believe it is the right one for Occidental."

>> Quotable II: "We are often at a disadvantage competing against teams that draw upon larger pools of prospective student-athletes, or in some cases, have larger endowments and greater resources on which they can draw," he said. "As a result, despite the best efforts of our dedicated coaching staff, we have found it increasingly difficult to consistently recruit at the level we would need to be competitive."

>> Be Smart: "Occidental is not the first nationally ranked liberal arts college to make the difficult decision to discontinue football, nor even the first SCIAC school to do so. Caltech stopped playing football in 1993. More recently, Swarthmore cut its football program—one of the country's oldest—in 2000; Colorado College discontinued its 126-year-old football program in 2008."

>> Read the Occidental press release



4. Swat Says No Spring Sports




Swarthmore College president Val Smith announced that only juniors and seniors will be invited to live on campus for the spring semester and that no student is required to return to campus. The school also announced that it expects that the majority of spring semester classes will be taught remotely, even for those students who are on campus.

In light of this announcement, the College's athletic department added that it will not be participating in intercollegiate competition in spring 2021.


>> Read More



5. Conference Call

Today we continue our look at Division III conferences with those formed before our parents' times.


Conference: Midwest Conference
Commissioner: Heather Benning
Headquarters: Grinnell, Iowa
Website: MidwestConference.org
Founded: May 12, 1921. Originally formed as the Midwest Collegiate Athletic Conference. Created in 1994 with merger of MCAC and Midwest Athletic Conference for Women.
Remaining Charter Members (4): Beloit, Cornell, Knox, Lawence
Other Core Members (4): Ripon (1923), Monmouth (1924), Grinnell (1940), Lake Forest (1974), Illinois College (1982), St. Norbert (1982)
Associate Members (2): Chicago (FB), Macalester (FB)

Oldest: Illinois College (1829)
Largest: St. Norbert (2,080)
Smallest: Ripon (786)
Longest Trip: 423 miles (Illinois College to St. Norbert)
Championship Sports: 20

>> Tomorrow: Minnesota Intercollegiate Athletic Conference


sources: Google Maps, EADA


7. 1 Chair Thing
Herman Miller chairs are among the finest — and they once were highly sought after to furnish offices around the country. Now, thousands of them are collecting dust in a New Jersey warehouse.
"Executive Liquidation Inc. in Moonachie, N.J. ... emptied the offices of a major consulting firm back in March," the Wall Street Journal's Rachel Wolfe writes. It now has more than 25,000 office chairs and 1,000 desks at that location.
The chairs, which retail for thousands, are selling for steep discounts — around 80% off.
If you're not sure how much longer you'll be working from home and you haven't yet invested in a chair that doesn't kill your back, get online and see what's out there. There's apparently never been a better time to buy a $1,000 office chair.

- courtesy of Axios

Know someone that would enjoy receiving d3Playbook?
Send an email to d3Playbook@gmail.com with "subscribe" in the subject line