D3Playbook

OCTOBER 23, 2020 | written by STEVE ULRICH
your must-read briefing on what's driving the day in NCAA Division III


Our goal is to keep you - the influencers in DIII athletics - apprised of what's happening around Division III - the games, polls, news, happenings, awards, calendar of events, and much more. We hope you enjoy d3Playbook and that you'll share this with your friends, colleagues and co-workers.
>> Good Friday Morning!

>> Today's Word Count: 607

>> Twitter follower count: 1,641

>> Thanks for reading D3Playbook. Please recommend us to a friend or co-worker. Or share with your staff and bring them up-to-speed on what's happening in DIII. Remember to follow us on Twitter @D3Playbook

1. Hurry Up and Wait
by Travis Lazarczyk, Kennebec Journal & Morning Sentinel / photo by Michael G. Seamans

"Like many people, Red Gendron has a lot on his mind these days.

"I look at how hard so many people have worked under intense pressure," said Gendron, University of Maine men's hockey coach. "It's inspirational to me."

Gendron is preparing his team for a season during the coronavirus pandemic that could begin in late November or, perhaps, not at all.

He's not alone; many college hockey programs across the state are anxiously waiting to see what comes of a 2020-21 season.

Colby and Bowdoin colleges, who compete in Division III, received some clarity when the New England Small College Athletic Conference announced it had canceled conference competition and championships for the 2020-21 winter sports season.

Others, like the University of Southern Maine and the University of New England, are in a wait-and-see mode.

"The hard part is all the unknowns," said USM women's hockey coach John Lauziere. "We could be doing all the right things, and something could happen at an opponent's school that shuts it all down."

USM's conference, the New England Hockey Conference, will not begin play until January. The same goes for the Commonwealth Coast Conference, of which the University of New England is a member.

>> The Big Picture: Both UNE hockey teams are holding practices with 12 players — approximately half their squad — at a time.

>> Between The Lines: It remains to be seen if the state will sign off on collegiate athletic teams traveling out of state for games, as well as allowing out-of-state opponents into Maine for competition.

>> Quotable: "We'd certainly love to play next semester, but there's things that are out of control as a team and as a university," said UNE women's hockey coach David Venditti.

>> Go Deeper


2. No National Duals
On Wednesday, the National Wrestling Coaches Association (NWCA) announced the cancellation of the upcoming 2021 Multi-Division National Dual Championships presented by ARMS Software, Defense Soap, and the United States Marine Corps. The ongoing COVID-19 pandemic prompted the event's cancellation to occur at the Kentucky Expo Center (Louisville, KY) on January 8-9.
"On behalf of the NWCA Board of Directors, we have to, unfortunately, announce the suspension of the 2021 Multi-Division National Dual Championships," said Mike Moyer, NWCA Executive Director. "We based this decision for our 90-team event on several factors, including our student-wrestlers' health and safety and the ongoing uncertainty of the upcoming wrestling season (travel restrictions, COVID-19 protocol, competition start dates, etc.). We look forward to next year's event and wish everyone a safe and successful 2020-21 season."
The 2022 NWCA Multi-Division National Dual Championships hosted by NUWAY will occur January 7-8, 2022, at the Kentucky Expo Center in Louisville, KY.


3. #D3Votes


The US Presidential Election is less than two weeks away, and the Division III Student-Athlete Advisory Committee encourages all DIII student-athletes to vote this cycle. In the thread below, D3 SAAC members reflect on what voting means to them.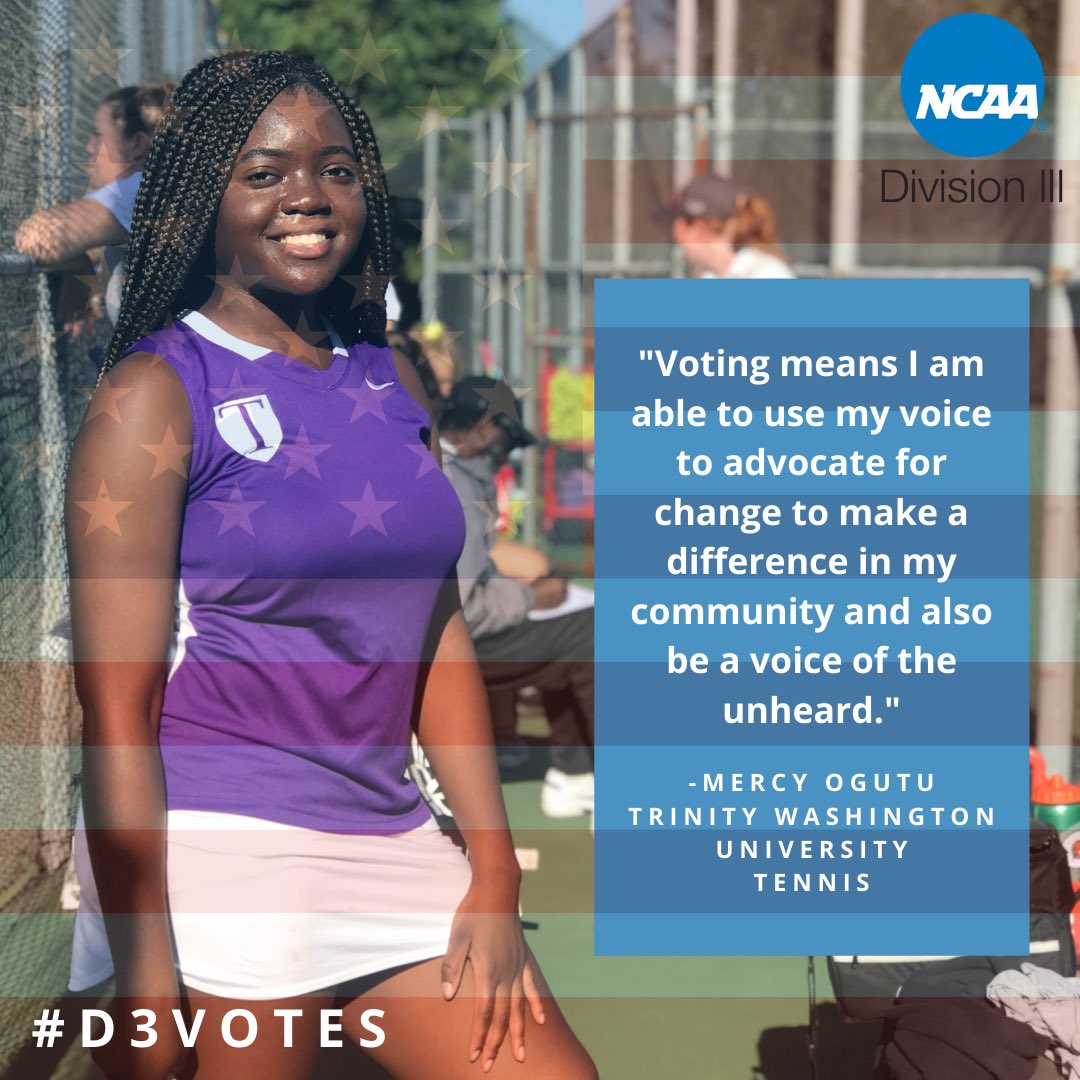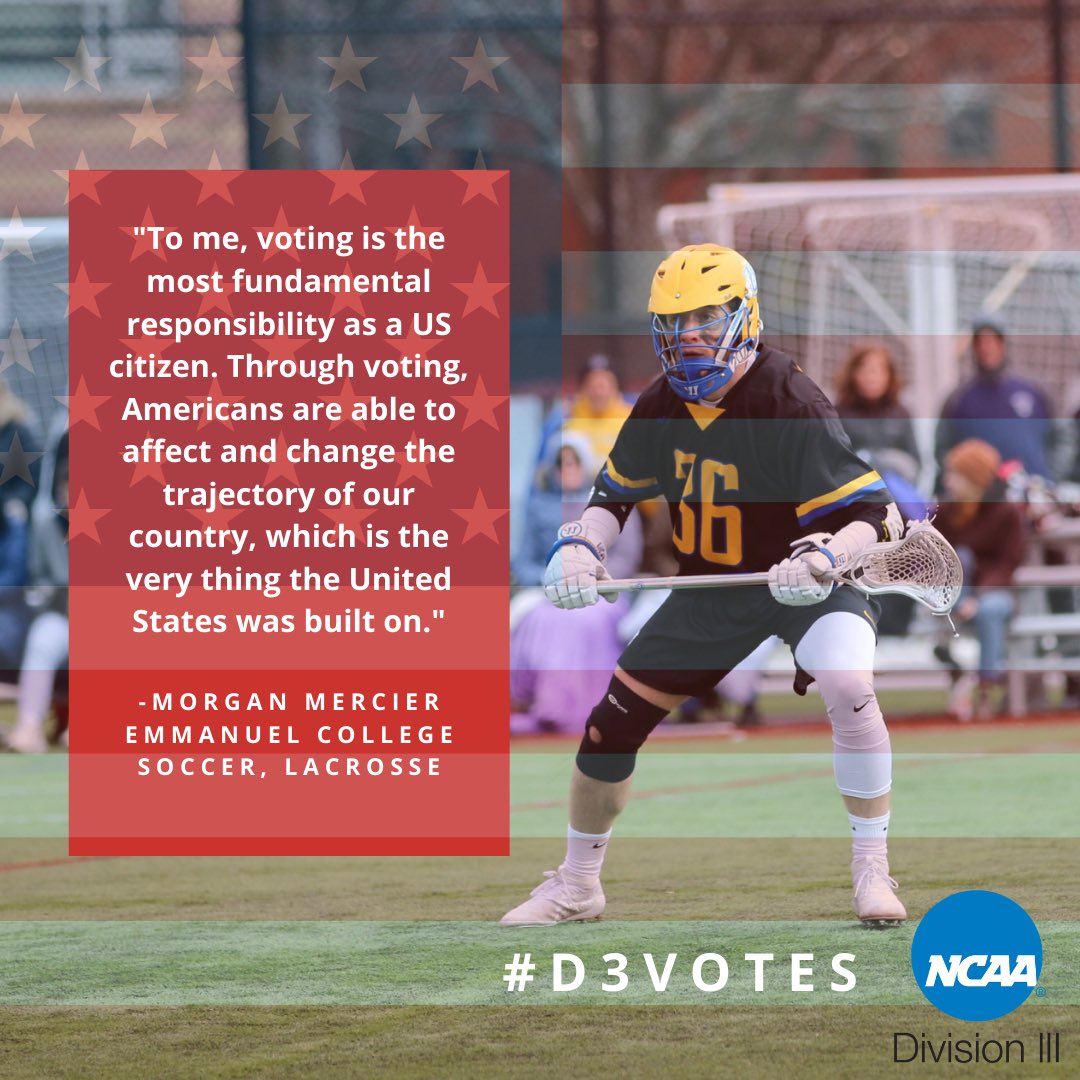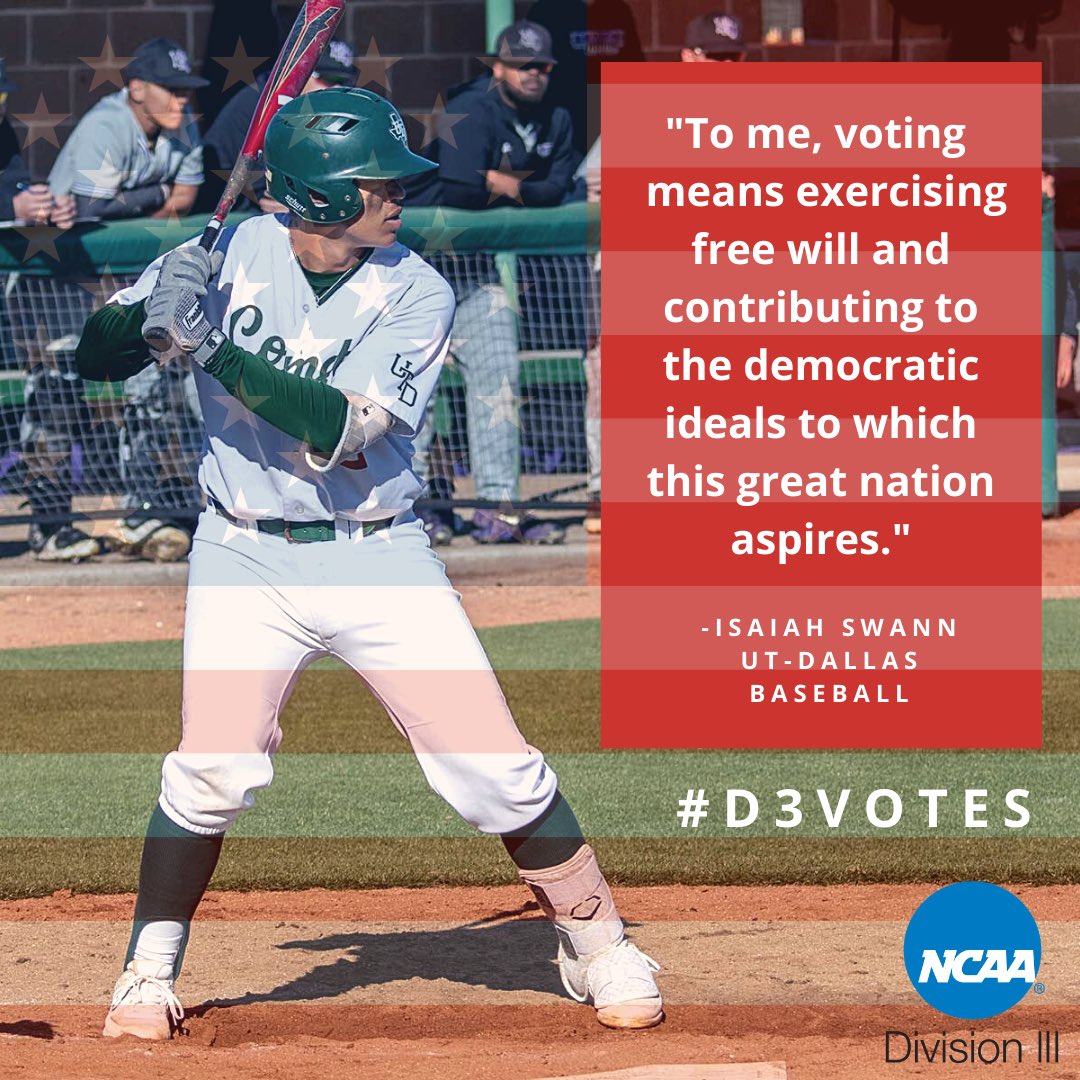 4. Data Download

A majority of admissions directors at all institution types are concerned about meeting their institution's goals for new students, according to this Inside Higher Education graphic.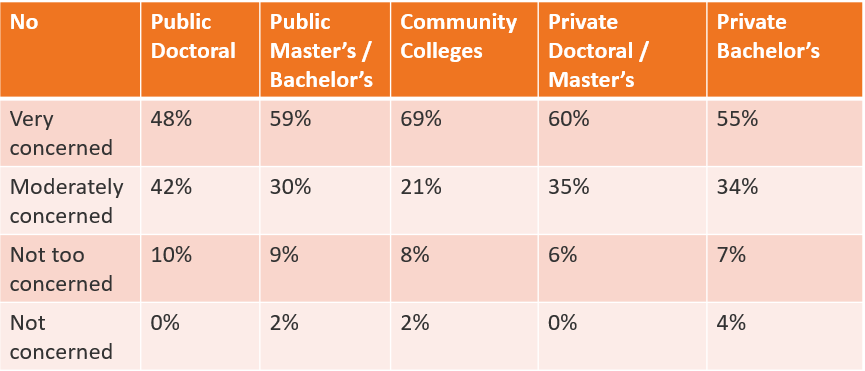 6. 1 Big Apple Thing

Photo: Gary Hershorn/Getty Images

Fog rises off the Hudson River as the sun rises behind lower Manhattan and One World Trade Center in New York City.

Know someone that would enjoy receiving d3Playbook?
Send an email to d3Playbook@gmail.com with "subscribe" in the subject line