D3Playbook

OCTOBER 6, 2020 | written by STEVE ULRICH
your must-read briefing on what's driving the day in NCAA Division III

Our goal is to keep you - the influencers in DIII athletics - apprised of what's happening around Division III - the games, polls, news, happenings, awards, calendar of events, and much more. We hope you enjoy d3Playbook and that you'll share this with your friends, colleagues and co-workers.
>> Good Tuesday Morning. Here's to another trip around the sun. #60

>> Today's Word Count: 876

>> Thanks for reading D3Playbook. Please recommend us to a friend or co-worker. Or share with your staff and bring them up-to-speed on what's happening in DIII.


1. Elms Joins GNAC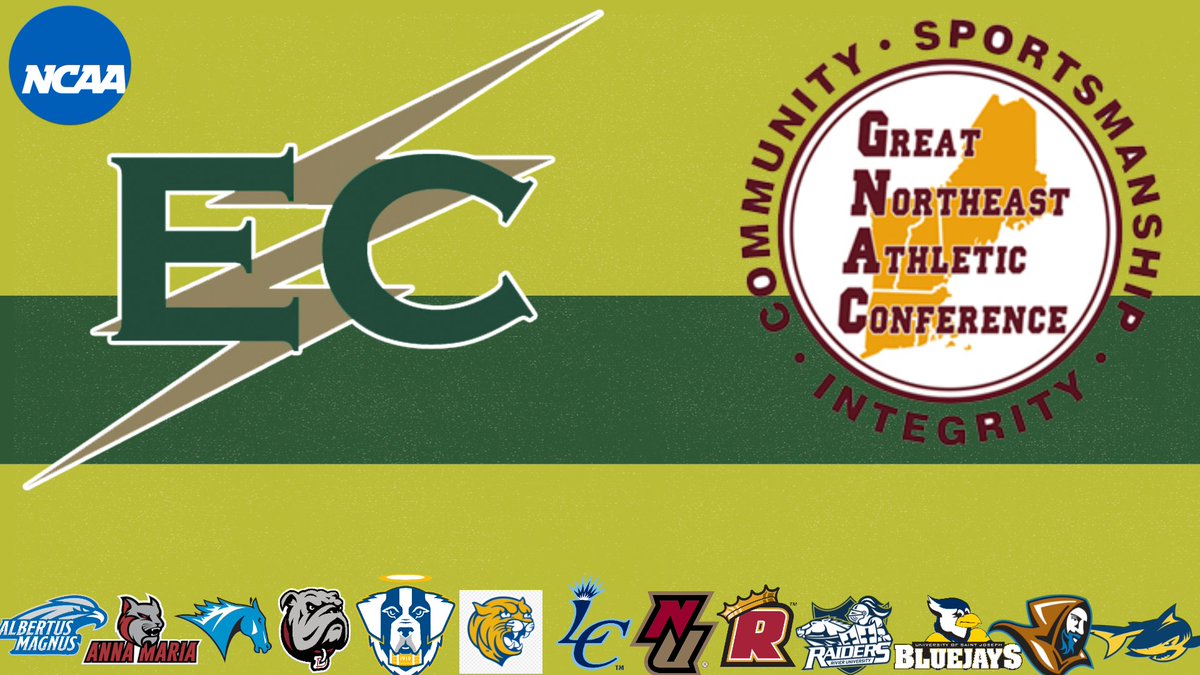 The Great Northeast Athletic Conference is pleased to announce the addition of Elms College as its newest core member institution, as announced by longtime GNAC Commissioner Joe Walsh on Monday morning. The Blazers will join the GNAC ranks beginning with the 2022-23 academic year.

Located in Chicopee, Mass., Elms is currently a member of the New England College Conference and will continue NECC play through 2021-22. Founded in 1928, Elms has competed in the NECC since 2007. In that time, the Blazers consistently led the way in All-Academic selections and won 19 NECC Championships.

"Elms is a perfect fit for the GNAC, aligning with our core values and matching our current members geographically, academically, and athletically," said Walsh. "We are most pleased at the opportunity to offer a first-class student-athlete experience for Elms College's programs beginning in Fall 2022."

The addition of Elms will make the Blazers' the 14th full GNAC member. Dean College is currently in its first year with the GNAC, while Regis College joined in 2017-18 and Colby-Sawyer College was added in 2018-19.

>> What They're Saying: "We believe that our affiliation with the GNAC will truly be a win-win partnership of like-minded institutions, as seven other private Catholic Colleges are currently among its members," said Elms College President Harry E. Dumay, Ph.D., MBA. "The GNAC Core Values of Community, Sportsmanship, and Integrity align closely with the Elms College Core Values of Faith, Community, Justice, and Excellence."


>> Continue Reading


2. Why Cutting Sports is a Bad Idea
by Donna Lopiano, Forbes
"The sports media has been covering announcements of colleges and universities dropping sports, especially since the advent of the Covid-19 epidemic. However, the public does not realize that higher education institutions drop and add sports on a regular basis every year and that these program changes vary by competitive division. Since March, only 48 or four percent of the NCAA's 1,091 member institutions dropped sports while 31 or three percent added sports. There is no epidemic of dropped sports.

That being said, schools that do drop sports tempt the worst of fates – bad press, angry donors and the threat of lawsuits. Few athletic directors who have presided over the campus and alumni reaction to such decisions, recommend ever doing so again. Every alumnus who ever played the cut sport appears to materialize from the proverbial woodwork to take the institution's name in vain.

If a women's sport is among the sports being cut, the threat of a Title IX lawsuit is almost always eminent because 80 to 90 percent of all NCAA member institution are still not in compliance with this federal gender equity law 45 years after its athletics regulations went into effect. Indeed, 33 of the 48 NCAA schools that dropped sports since March of this year, dropped women's sports. The legal eagles have already begun announcing their intentions and lining up on the runways."

>> Question: "So why have Division I institutions dropped sports at twice the rate of Division II schools and eight times the rate of Division III schools during the last seven months and risked Title IX scrutiny by including 34 women's teams among the 92 teams cut?"

>> Between The Lines: "The cuts have been an effective distraction from the unwillingness of athletics administrators and college presidents to tackle the big money line items in football and basketball – salaries, benefits, bonuses, lavish recruiting and facilities expenses."

>> The Final Word: "There may very well be a steeper price to pay for college athletics' loss of its moral compass."
3. Conference Call

We continue our look at Division III conferences with those formed before my time.
Conference: State University of New York Athletic Conference
Commissioner: Tom Di Camillo
Headquarters: Syracuse, N.Y.
Website: SUNYACsports.com
Founded: September 19, 1958
began as New York State Intercollegiate Athletic Conference; redesignated SUNYAC in 1963
Remaining Charter Members (8): Brockport, Buffalo State, Cortland, New Paltz, Oneonta, Oswego, Plattsburgh, Potsdam
Other Core Members (2): Fredonia (1959), Geneseo (1959)
Affiliates (1): Morrisville (FH, MIH)

Oldest: Potsdam (1816)
Largest: Buffalo State (7,255)
Smallest: Potsdam (3,218)
Longest Trip: 413 miles (Fredonia to Plattsburgh)
Championship Sports: 20

>> Tomorrow: NJAC


sources: Google Maps, EADA
5. 1 Procrastination Thing

"The next time you feel guilty about putting off a task, take solace that you're in good company. Edgar Allan Poe was one champion procrastinator. In an 1846 letter to a fellow poet, Phillip P. Cooke, Poe wrote, "I know too well the unconquerable procrastination which besets the poet." To cure his bad habit, he said, he would go on a long walk, and get into a groove when inspiration finally hit.

So a little procrastination may, after all, prompt the inspiration you need."

- courtesy of Chronicle of Higher Education

Know someone that would enjoy receiving d3Playbook?
Send an email to d3Playbook@gmail.com with "subscribe" in the subject line