PRESENTED BY CHI ALPHA SIGMA
"recognizing college student-athletes who excel both on and off the field of competition."
D3Playbook
OCTOBER 1, 2020 | written by STEVE ULRICH
your must-read briefing on what's driving the day in NCAA Division III
Our goal is to keep you - the influencers in DIII athletics - apprised of what's happening around Division III - the games, polls, news, happenings, awards, calendar of events, and much more. We hope you enjoy d3Playbook and that you'll share this with your friends, colleagues and co-workers.



>> Good Thursday Morning! Happy first day of October.

>> Today's Word Count: 1,546. Easy to read. Easy to digest. Get ready for the weekend.

>> Thanks for reading D3Playbook. Please recommend us to a friend or co-worker. Or share with your staff and bring them up-to-speed on what's happening in DIII.


1. Champs Committee Plans for Winter
by Greg Johnson, NCAA

"The Division III Championships Committee on Tuesday proposed selection dates and bracket sizes for the 2021 NCAA winter championships.

All recommendations will move forward through the governance process, where they must be supported by the Division III Management Council on Oct. 19-20.

Two weeks ago, the committee voted to recommend that all winter and spring 2021 national championship brackets and field sizes (team and individual) not exceed 75% of their standard capacity. During the meeting, it reaffirmed this decision.

Committee members emphasized the driving principles of filling out the brackets in each sport, protecting conference automatic qualification access to championships and providing access to schools unaffiliated with automatic qualification when warranted. However, brackets could be reduced if national sponsorship of a sport decreases."

>> Quotable: "The Division III Championships Committee would like to thank the sport committees for providing their comments and suggestions about bracket composition," said Kiki Jacobs, committee chair and director of athletics at Roger Williams. "These are difficult decisions that have to be made right now."

M/W Basketball
Bracket Size: 48. Selection Announcement: March 7
M/W Ice Hockey
Bracket Size: men-9, women-8. Selection Announcement: March 14
M/W Swimming
293 women and 195 men will compete. Selection Announcement: March 10.
M/W Indoor Track and Field
Individual and relay event sizes reduced to no more than 75%. Selection Announcement: March 7
Wrestling
135 wrestlers will compete. Selection Announcement: March 1
>>
Continue Reading
2. Enrolling the Class of COVID

by Eric Hoover, Chronicle of Higher Education

"A vice president for enrollment management must bend chaos into order, conquer uncertainties, and deliver The Class the College Needs. But the pandemic had blunted the tools of his trade: No predictive model accounted for a deadly, globe-crippling threat; no algorithm revealed how many freshmen would show up. Or if bringing them to campus was the right thing to do.

This is the story of how Muhlenberg College — a small, tuition-dependent institution in an ultracompetitive market — navigated the spring and summer of 2020, as seen through the eyes of a seasoned enrollment official. Robert G. Springall, a trim 51-year-old who typically seems jacketed in an extra layer of calm, helped lead an all-hands-on-deck campaign of constant communication, careful planning, and rapid adjustments. The college sought to preserve a sense of community, its signature offering, in a socially distanced age. Though science shaped the answer, getting through was an act of faith.

Enrolling a class is a major chore. Springall found it harder each year to meet goals for revenue and student diversity while also increasing academic quality. Muhlenberg lies in the Lehigh Valley, crowded with small, comparable colleges, on the eastern side of a state with a declining number of high-school graduates.

Muhlenberg, with about 2,000 students, occupies higher education's vast middle tier. Last year it accepted 66 percent of its applicants. Its sticker price was about $69,000 a year; its average net price was about half that.

Though heavy discounting is a necessity, it can't prevent surprises. Last fall, Muhlenberg planned for 570 freshmen but ended up with 538. A record proportion of those who had sent deposits — 69 students in all — weren't enrolled by the deadline to add or drop classes. They had either deferred their admission or bowed out. Summer melt, it's called.

Now the pandemic threatened to cause even greater melt."

>> Quotable: "It's important to make sure students know 'We hear you. … Now we're going to help get you an answer.'" - Chelsea Schoen, associate director of admissions

>> Reality Check: "The Centennial Conference suspended fall sports, erasing Muhlenberg's football season, which would affect 25 first-year students planning to suit up for the Mules. And Dickinson College, a competing liberal-arts institution in Carlisle, Pa., announced that it would go fully remote this fall, which gave Muhlenberg officials pause."

>> Bottom Line: "A college can do many things to build and maintain a community, but none of it is enough if a family can't afford the price of membership, or feels entitled to more aid than a college can or chooses to give."

>> Worth Your Time


3. Challenge Accepted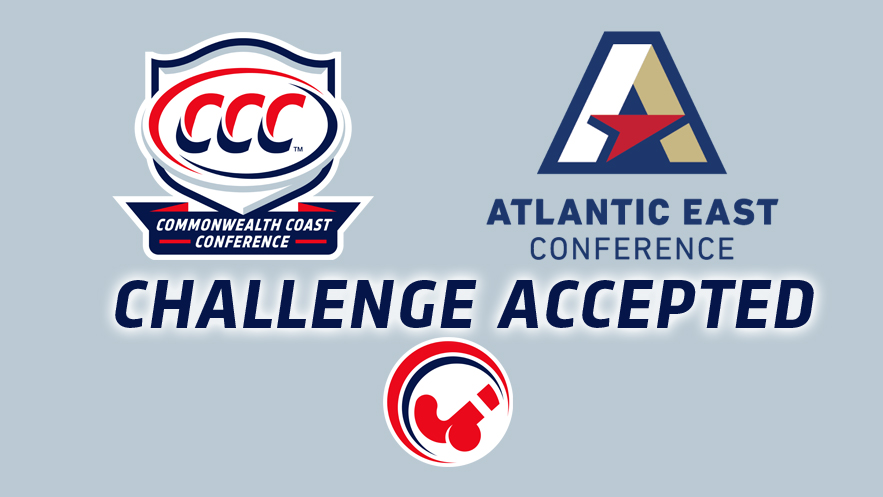 "During the month of October, the seven Atlantic East Conference field hockey programs will participate in a 100-mile challenge set forth by Wesley College.

Each individual on the field hockey team will attempt to complete 100 miles, whether walking or running, in the 31 days of the month to raise awareness and support for breast cancer education.

Alexis Howerin, a senior on the field hockey team at Wesley College was diagnosed with stage 2 breast cancer in early 2020 after finding a lump from self-examination. From January to April, Lex went through numerous doctors' visits, mammograms and consultations, which led to a double mastectomy. At this time, Lex has undergone over five months of chemotherapy with more to come.

As part of the challenge, the Atlantic East encourages anyone participating or anyone who has a friend or family member participating to donate to any organization of their choice that supports breast cancer research."

>> We're In: The Atlantic East extended its challenge to other field hockey programs and conference to raise awareness and funds for breast cancer research and education. And the Commonwealth Coast Conference and its field hockey programs have stepped up and accepted the challenge.

>> What They're Saying: "Division III is one big family. In the DIII family, when one of us faces a challenge, we are there to pick up that family member and provide support in meeting that challenge. The same is true with the individual sport communities. The CCC field hockey coaches and student-athletes are a special group and I am happy that our staff can join their efforts in raising awareness and support for breast cancer education, a disease that has touched so many of us." - Gregg Kaye, CCC commissioner

>> What It's All About: "The Atlantic East's 100 mile challenge is close to my heart because of my mother and grandmother. Both have been diagnosed with breast cancer. Most recently my mom this January. She fought for the last nine months and is now successfully through all her treatments. She showed me amazing strength throughout the process and I am lucky to call her my mom." - Haylee Angster, UNE field hockey student


>> #LexStrong #Pledge100


Chi Alpha Sigma is the first national scholar-athlete society to honor those collegiate student-athletes who have excelled in both the classroom and in athletic competition. Chi Alpha Sigma recognizes college student-athletes who receive a varsity letter in their sport, achieve junior academic standing or higher after their fifth full-time semester, and earn a 3.4 cumulative grade point average. Student-athletes who compete for a collegiate club team are also eligible if the club team is overseen by the athletics department at the local chapter.

Find out more at ChiAlphaSigma.com
4. I Can Do Everything ... But Hear

A powerful video from Gallaudet University's Serenity Fry, as she shares her journey as a deaf student who follows her basketball passion.





5. Conference Call



Today we continue our look at Division III conferences as we go back in time to the 1960s.

Conference: Empire 8
Commissioner: Chuck Mitrano
Headquarters: Hilton, N.Y.
Website: Empire8.com
Founded: 1964
Original name was Independent College Athletic Conference. Changed to Empire Athletic Association in 1991 and Empire 8 in 1999.
Core Members (9): Hartwick (1991), Elmira (1993), Nazareth (1993), Utica (1993), Alfred (1998), St. John Fisher (1998), Houghton (2012), Sage (2017), Keuka (2020)
Affiliates (5): Brockport (FB), Cortland (FB), Morrisville (FB), SUNY Oswego (MGOLF), Washington & Jefferson (FB)

Oldest: Hartwick (1797)
Largest: St. John Fisher (2,616)
Smallest: Elmira (746)
Longest Trip: 280 (Houghton to Sage)
Championship Sports: 23

>> Tomorrow: USA South Conference



sources: Google Maps, EADA




7. 1 Underhanded Thing
Kazakhstan's Alexander Bublik, the tennis player who says he hates tennis, was on the French Open's center court Monday night when he did one of the few things he actually likes about this sport: he hit a shot so dumb it was brilliant.

Instead of walloping a traditional serve at more than 100 miles per hour, he dinked an underarm shot just over the net and into Gael Monfils' court at about the speed of a paper plane. The move was completely legal. And it was so stunning that it was also an ace.

It wasn't the first time Bublik had pulled the stunt, known here as a service a la cuillère—a "spoon serve." It wasn't even the first time he'd pulled it this month. After deploying the underarm shot to destructive effect in a tournament last week, it has become Bublik's not-so-secret weapon. Now, with people catching on, the spoon serve could turn into Paris's must-have accessory of the fall."

>> What They're Saying: Plenty of purists see the move as an insult to tennis, a sport of power, precision, and immaculate mechanics. When it comes to Bublik, ranked no. 49 in the world, they wouldn't be entirely wrong. He did, after all, recently say this to the French sports daily L'Equipe: "I despise tennis with all of my heart. I only play it for the money."

>> I'm Looking at You, Kid: I saw this article and thought of recent Division III committee chairs Jenn Dubow of the SCIAC and Patrick Summers of the NEWMAC. Now ... you would never do this, would you?

>> Continue Reading

Know someone that would enjoy receiving d3Playbook?
Send an email to d3Playbook@gmail.com with "subscribe" in the subject line