D3Playbook

OCTOBER 30, 2020 | written by STEVE ULRICH
your must-read briefing on what's driving the day in NCAA Division III


Our goal is to keep you - the influencers in DIII athletics - apprised of what's happening around Division III - the games, polls, news, happenings, awards, calendar of events, and much more. We hope you enjoy d3Playbook and that you'll share this with your friends, colleagues and co-workers.
>> Good Friday Morning! We're taking next week off, as real life and an election take over. Please, please, please - VOTE! You'll be glad you did.

>> Today's Word Count: 984

>> Thanks for reading D3Playbook. Please recommend us to a friend or co-worker. Or share with your staff and bring them up-to-speed on what's happening in DIII. Remember to follow us on Twitter @D3Playbook

1. Should the NCAA Be Abolished?

from the Wall Street Journal

When the National Collegiate Athletic Association was founded in 1906 to protect the health of college athletes, the college-sports landscape looked nothing like it does today.

Athletics wasn't generating billions of dollars in revenue, and the number of students participating in college sports was a fraction of the more than 450,000 who currently compete in three different divisions today.

Just how big of a business is college sports? As the primary governing body of intercollegiate athletics in the U.S., the nonprofit NCAA in recent years has generated more than $1 billion in annual revenue from things like ticket sales, marketing rights, tournaments and championship games. Its member institutions, meanwhile, have reported annual athletics revenue of almost $19 billion in total.

The NCAA says it remains focused on education, well-being and fairness, but critics question whether the organization's policies on amateurism, compensation and educational opportunity are really in the best interests of college athletes.

Critics say the NCAA no longer adheres to the tenets it was founded on, and it should be broken up and replaced with a different governance system. Its supporters, however, say the NCAA is an invaluable resource for athletes and universities, and whatever problems plague college sports can and should be fixed through reform.

>> Point: "Having dozens of sports trying to live under the same recruiting, eligibility and financial-aid standards is impractical and inefficient. Football and men's basketball, at least at the profitable Division I level, are essentially professional sports and should be governed by a separate association. Indeed, breaking up the NCAA monopoly into several nimble and efficient governing bodies by grouping together similar sports and/or schools would be a much better model for the future." - David Ridpath

>> Counterpoint: "College sports cannot function at a high level without uniform national rules governing fairness and safety. The NCAA has served as the collective voice of its members for more than 100 years, and the people who draft its policies are those with the most at stake: student-athletes, university presidents, athletic directors and other college administrators of all races and genders. This governance model helps ensure that college sports reflect the interests of all parties who play and oversee the game." - Kendall Spencer

>> Point: "Educationally based sports are supposed to be about sound mind-and-body development first and foremost. Yet the unfounded belief that successful athletics are needed to have a successful university has led to a shift in priorities, where education is secondary and underfunded compared with athletic budgets." - Ridpath

>> Counterpoint: "The NCAA isn't what stands in the way of improving student-athlete welfare. The problem is irresponsible campus expenditures that include elaborate stadiums, lavish facilities and faster growth in coaching salaries than in aid to athletes" - Spencer

>> Join the Debate
2. Presidents Council Recap
All Division III student-athletes are able to participate in athletics during this academic year without being charged a season of participation or semesters of eligibility.

The Division III Presidents Council approved the blanket waiver recommendation from the Division III Management Council on Wednesday.

The blanket waiver allows student-athletes to compete up to the established dates of competition/contest maximums without being charged a season of intercollegiate participation or a term of attendance for any term (semester/quarter) during the 2020-21 academic year in which they are eligible for competition.

The recommendation does not serve as a rationale for future reduced enrollment by student-athletes. Student-athletes benefiting from this waiver are expected to adhere to full-time enrollment requirements in current and future academic years, consistent with the Division III philosophy.

>> Hail to the Chiefs: Presidents Council members elected Fayneese Miller, president at Hamline, as the next chair of the council. Troy Hammond, president at North Central (Illinois), was selected as the next vice chair. They will begin their tenures after the Division III business session at the 2021 NCAA Convention in January.

>> Hello: The Presidents Council approved the following appointments to the Presidents Council: Sean Decatur, Kenyon president; Eric Fulcomer, Rockford president; and Sue Hasseler, Muskingum president. Decatur and Hasseler will begin their terms at the close of the 2021 NCAA Convention. Fulcomer will start in June 2021.

>> Read More


3. #D3Votes

Intending is different than doing.

Let's get it done D3!

4. Best of the Decade


We continue our "Best of the Decade" series with a look at the champions, runners-up and semifinalists in football.




Champions: UW-Whitewater (4), Mount Union (3), Mary Hardin-Baylor (2), North Central.

Runner-Up: Mount Union (5), St. Thomas (2), UMHB, UW-Oshkosh, UW-Whitewater.

Final Four Appearances: Mount Union (9), UW-Whitewater (7), UMHB (5), St. Thomas (3), UW-Oshkosh (3), Wesley (3), Linfield (2), North Central (2), Bethel, Brockport, John Carroll, Johns Hopkins, Muhlenberg, Saint John's.


6. 1 Halloween Thing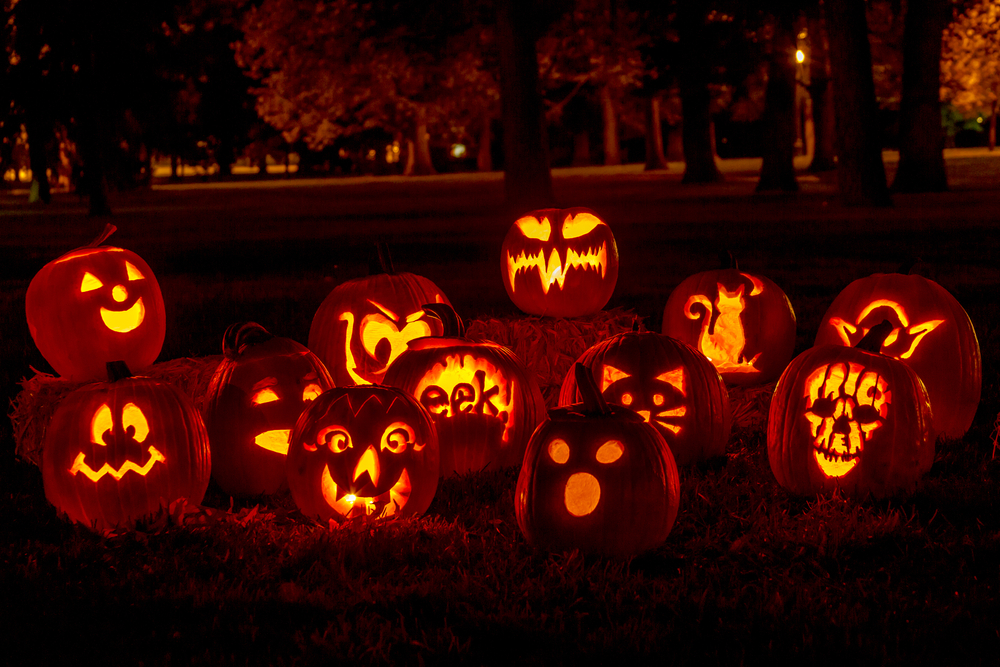 from the Wall Street Journal

"Halloween, like everything else in the pandemic era, won't be the same this year. While Covid has put a damper on some plans, it's also inspired creative workarounds: Haunt your home with offbeat skeletons, install a ghost on a zip line to hand out candy to trick-or-treaters—or trick out your living room into a cinema for scary movies.

In this collection of articles published over the past weeks and months, we explain how revelers of all ages can celebrate Halloween. Prepare pumpkin quesadillas, make coconut-seasoned popcorn and keep the horror tasteful with decorating tips such as filling a punch bowl with dry ice and floating eyeballs. An added treat this year: You get an extra hour of sleep Sunday, when much of the U.S. will "fall back" to standard time from daylight savings time."

>> Continue Reading


And remember to set your clocks back one hour on Sunday. We could all use an extra hour of sleep. See you November 9.

Know someone that would enjoy receiving d3Playbook?
Send an email to d3Playbook@gmail.com with "subscribe" in the subject line