PRESENTED BY CHI ALPHA SIGMA
"recognizing college student-athletes who excel both on and off the field of competition."
D3Playbook
SEPTEMBER 18, 2020 | written by STEVE ULRICH
your must-read briefing on what's driving the day in NCAA Division III
Our goal is to keep you - the influencers in DIII athletics - apprised of what's happening around Division III - the games, polls, news, happenings, awards, calendar of events, and much more. We hope you enjoy d3Playbook and that you'll share this with your friends, colleagues and co-workers.
1. Cream of the Crop


The Woman of the Year Selection Committee has announced the Top 30 honorees for the 2020 NCAA Woman of the Year Award.

Selected from a record 605 school nominees — a group that was then narrowed to 161 nominees by conference offices — the Top 30 honorees include 10 from each of the three NCAA divisions. All have demonstrated excellence in academics, athletics, community service and leadership. The honorees competed in 14 sports and studied a broad range of academic majors, including nursing, mechanical engineering, biochemistry, criminal justice, kinesiology, accounting and advertising.

The selection committee will announce the nine finalists, including three women from each NCAA division, in mid-October. From those finalists, the NCAA Committee on Women's Athletics will select the 2020 NCAA Woman of the Year. The Top 30 will be celebrated, and the Woman of the Year will be named this fall.

>> What They're Saying: "The 30 honorees selected this year excelled in the classroom and in competition while also remaining committed to serving their peers and communities," said Suzette McQueen, chair of the Woman of the Year Selection Committee.

Division III Top 10
Emily Berzolla, MIT
Gina Dello Russo, Stevens
Emily Hageboeck, Washington and Lee
DeAnna Hernandez, Texas Lutheran
Arielle Johnston, Salisbury
Audrey Miller, Loras
Emma Morgan-Bennett, Swarthmore
Sophie Nick, Vassar
Yuleska Ramirez-Tejeda, Emmanuel
Lexi Thomeczek, St. Scholastica

>> Read More


2. DIIICA Winter Champs Survey
The Division III Commissioners Association (DIIICA) surveyed the DIII membership on the topic of timing for possible winter championship competition. The DIIICA asked about basketball, ice hockey, indoor track and field, swimming and diving and wrestling and received an 88 percent response rate.

Highlights
A large majority of men's ice hockey respondents - 80 percent - believe the date should be moved back with 36 percent suggesting two weeks. The women's ice hockey respondents fell 76 and 42 percent, respectively.

76 percent of basketball respondents said that the tourneys should be moved back by two weeks - most (36%) saying two weeks.

69 percent of wrestling respondents believed in a move, including 38 percent who suggested two weeks.

Two-thirds (66%) of swimming and diving respondents opined that the idea of moving the championship meet was good. 28 percent stated the a two-week move was best, while a similar percentage opted for three weeks.

Perhaps surprisingly, indoor track and field had less than half of the respondents (48%) suggest a delay in the championship date. A third of the respondents stated the date should remain intact.

Very few respondents indicated that winter sports competition would begin prior to January 1, 2021, in any sport. Aspirationally, many are hoping for a January 1-20 first contest date but an equal number are unsure as to a first competition.

>> Be Smart: 392 institutions participated in the survey. A majority said it is not determined as of today when winter sport students would return to campus following Thanksgiving.


3. PAC Announces Return to Play Plans
"The Presidents' Athletic Conference (PAC) has announced preliminary spring scheduling models and postseason championship opportunities for four of the league's fall championship sports that had their intercollegiate athletic competition postponed in August in response to the Coronavirus (COVID-19) pandemic.

Included are the NCAA-defined "high contact risk" sports of football, men's and women's soccer and women's volleyball. The spring schedules will feature conference-only competition and provide student-athletes with the option of extending their participation by completing only 50 percent or less of the sport's maximum contests or dates of competition.
Football: Start March 12; Finish April 23
Soccer: Start March 11-14; Finish April 30-May 1
Volleyball: Start February 25-27; Finish April 14
Preliminary scheduling models for the league's sponsored spring championship sports (baseball, softball, men's lacrosse, women's lacrosse, men's outdoor track and field, women's outdoor track and field) are also being reviewed. Additional information on spring sports scheduling models and postseason championship opportunities will be available at a later date.

>> Go Deeper

Chi Alpha Sigma is the first national scholar-athlete society to honor those collegiate student-athletes who have excelled in both the classroom and in athletic competition. Chi Alpha Sigma recognizes college student-athletes who receive a varsity letter in their sport, achieve junior academic standing or higher after their fifth full-time semester, and earn a 3.4 cumulative grade point average. Student-athletes who compete for a collegiate club team are also eligible if the club team is overseen by the athletics department at the local chapter.

Find out more at ChiAlphaSigma.com
4. Conference Call

Today we continue our look at Division III conferences with those formed in the Big 80s.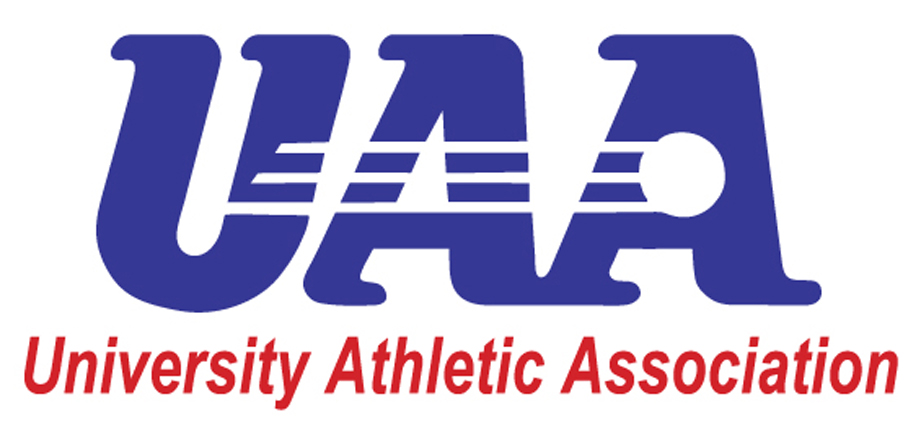 Conference: University Athletic Association
Commissioner: Dick Rasmussen
Headquarters: Rochester, N.Y.
Website: UAAsports.info
Founded: June 25, 1986
Charter Members (7): Carnegie Mellon, Case Western Reserve, Emory, New York U., U. of Chicago, U. of Rochester, Washington, Mo.
Other Core Members (1): Brandeis (1987)

Oldest: Case Western (1826)
Largest: NYU (25,520)
Smallest: Brandeis (3,618)
Longest Trip: 113 miles (Mount Saint Mary to St. Joseph's-L.I.)
Championship Sports: 21
Note: Only NCAA DIII conference to have all member affiliated with Association of American Universities

>> Monday: Little East Conference

>> Previously: AEC | SAA | NECC | NACC | Landmark | NEAC
NEWMAC | AMCC | NAC | ASC | GNAC | Liberty | CSAC | Skyline
Capital | SLIAC | CUNYAC | HCAC | UAA

sources: Google Maps, EADA


6. 1 Zoom Thing
by Denise K. Magner, senior editor, Chronicle of Higher Education

"By now in the pandemic, academics are at least agreed on one thing: Too many Zoom meetings can be utterly exhausting. The technology is working well for many. But it's all too easy in this work-from-home era to spend your entire workday on Zoom, which is unproductive and tiring, not to mention unrealistic if you have kids around you 24/7.
One solution: Aggressively manage your Zoom meetings and your time online with the following strategies:
"Can I cancel this meeting?" It's helpful to look at the week ahead and revisit whether you really need to attend all of those meetings you've got scheduled. If it can wait, cancel or reschedule.
Put it in an email. Some meetings don't need to happen — ever. If the meeting is informational, just put the details in an email. If someone else is running the meeting, ask them to email you with the particulars.
Get up and move. If you don't need to take notes or see visuals, try to walk during online meetings — around the room, on a treadmill, or outside.
Record now, watch later. If you can't make a meeting, if you're double-booked, or if you were planning to attend but your child is suddenly melting down about a complicated math problem, consider signing in and recording the session."
Know someone that would enjoy receiving d3Playbook?
Send an email to d3Playbook@gmail.com with "subscribe" in the subject line