PRESENTED BY CHI ALPHA SIGMA
"recognizing college student-athletes who excel both on and off the field of competition."

D3Playbook

SEPTEMBER 22, 2020 | written by STEVE ULRICH
your must-read briefing on what's driving the day in NCAA Division III

Our goal is to keep you - the influencers in DIII athletics - apprised of what's happening around Division III - the games, polls, news, happenings, awards, calendar of events, and much more. We hope you enjoy d3Playbook and that you'll share this with your friends, colleagues and co-workers.
>> Good Tuesday Morning.
Fall begins at 9:31 a.m. EDT. Get ready for the pumpkin spice onslaught.

>> Today's Word Count: 1,385. Brief, concise, smart. An easy 5 1/2 minute read to start your day. Grab a mug of spiced apple cider.

>> Thanks for reading D3Playbook. Please recommend us to a friend or co-worker. Or share with your staff and bring them up-to-speed on what's happening in DIII.


1. The Survey Says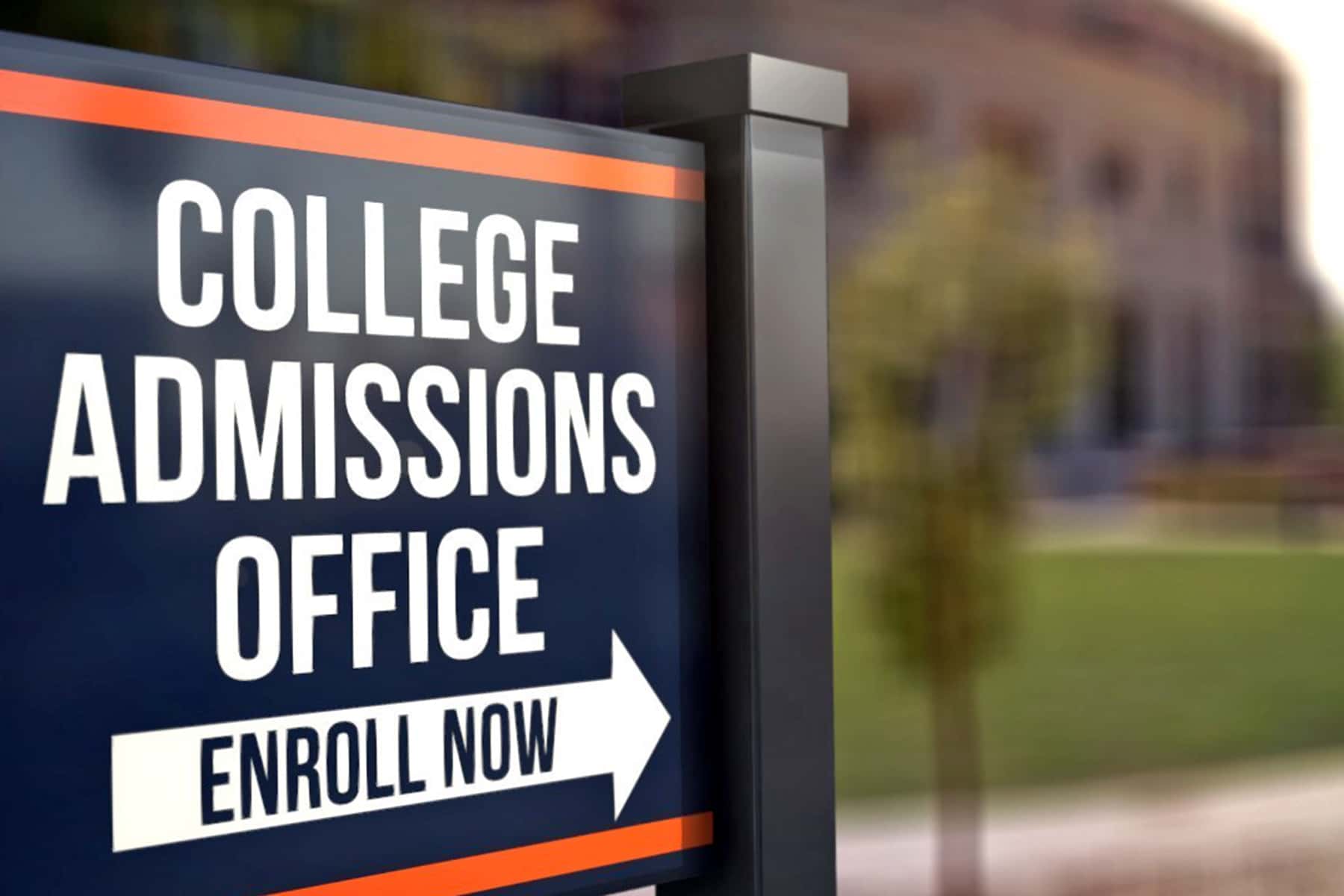 by Scott Jaschik, InsideHigherEd.com

"The process of building a class to educate has never been easy. In recent years, community colleges and nonelite liberal arts colleges have had great difficulties.

But this year, fear and anxiety spread throughout higher education, according to the 2020 Inside Higher Ed Survey of College and University Admissions Officials, conducted by Gallup between Aug. 6 and 30. The survey of 433 senior admissions officials (only one per institution) found:
A record number were very concerned about filling their classes.
A majority (also a record) not only did not fill their classes by May 1 (the traditional deadline) but did not fill their classes by July 1.
A significant minority of private colleges said they were taking advantage of rules changes made by the National Association for College Admission Counseling to recruit students.
Most colleges expect enrollment to decrease this year.
A majority of those that went test optional or test blind during the pandemic do not expect to ever restore a standardized testing requirement in admissions.
Private college officials were much more likely than their public counterparts to say they played a "key role" in deciding what the college would do this fall, with regard to campus openings.

>> Quotable: "These results confirm that 2020 will be a year that all of us in college admission will be happy to get through in one piece," said David Hawkins, executive director for educational content and policy at the National Association for College Admission Counseling (NACAC).

>> Of Note: "NACAC no longer bans the promise of special housing, enhanced financial aid packages, and special scholarships for early-decision admits. Nor does NACAC insist on colleges adhering to a May 1 deadline for recruitment incentives. Nearly a quarter (23 percent) of colleges said they were offering new incentives to get students."

>> The Final Score: "Generally, the admissions officials thought that their offices and their colleges were only somewhat prepared for the pandemic. Nearly half (48 percent) of public colleges gave "somewhat prepared" as an answer to the question about their institution's preparedness. A lower number at private colleges (41 percent) gave the same answer. Generally, private colleges got better grades. Forty percent said they were well prepared or very well prepared. Only 33 percent of public colleges gave that score to their institutions."

>> Continue Reading


2. Explaining the World Through Basketball
by Kevin Armstrong, New York Times | photo by Ben Solomon
"Shortly after New York University honored David Hollander, an assistant dean, with the college's highest faculty honor in March 2019, he turned his attention on fine-tuning the syllabus for a new class that he had wanted to teach for 15 years.

Hollander, 55, viewed the world as broken. Having identified deep fissures within politics, culture and commerce, he explained to his bosses that his ideal course would explore all these elements — through the prism of a game.

"I want to elevate the study of basketball to the same plane as a science or history course," he said.

Hollander named the course "How Basketball Can Save the World," and posited that the sport, through its easy accessibility and global reach, offered distinct antidotes for modern issues. In all, he compiled 13 principles — a tribute to James Naismith's 13 original basketball rules — for his proposed philosophy.

>> Situational Awareness: "When he looked at the future of work, he saw the value basketball places on players being "positionless" and its relevance in a gig economy. When he thought of urban planning, he saw the need for better spacing, highlighting basketball's ability to thrive in city, suburban and rural settings. Above all, he saw basketball as a solution to isolation because of its low barrier to entry."

>> Of Note: "Whatever remedy you have to save the world, it must be accessible or it cannot work," Hollander said. "It cannot be elitist. James Naismith did not want basketball to be a country club sport or a hyper-commercialized sport. He didn't even want coaches. He wanted it to be a sanctuary for the outsider."

>> Quotable: "I started to crave more and more of those experiences and I realized they were tied to the game," he said. "I understood it was a way for me to learn more, see more and have more friends. Once I played the game for that small reason, the world started to open up for me. I'm just craving more and more experiences, more and more perspectives." - Kevin Durant, Brooklyn Nets

>> Keep Reading


3. Gameday, Academy Style
The Coast Guard Academy and Merchant Marine Academy will play each other in three contests (football, men's soccer and volleyball) this fall with both schools following the NCAA return-to-sport guidelines.

Coast Guard and Merchant Marine postponed its fall season due to COVID-19, and now the two archrivals will square off in three times this semester beginning on Oct. 24 with a volleyball match at Coast Guard.

Men's soccer will host the Mariners on Oct. 31 while Coast Guard will travel to Merchant Marine and battle for the Secretaries' Cup on the original game date of Nov. 14.

Beginning in 2002-2003 an incentive was added for winning the athletic contests between Coast Guard and Merchant Marine. Rivals on the fields of competition and allies on the waters of the world, the Academies began to battle of the prestige of winning the Superintendents' Trophy.

The trophy is bestowed by either the Secretary of Homeland Security, who oversees the Coast Guard Academy, or the Secretary of Transportation, who oversees the Merchant Marine Academy, and creates a friendly rivalry in Washington, D.C. between the two secretaries.

>> What They're Saying: "This competition will provide a source of morale for our corps of cadets and also provides our teams with an opportunity to engage in the co-curricular activities they so passionately support," said Dr. Dan Rose, Coast Guard Academy Director of Athletics. "CGA will look to compete with Merchant Marine Academy in other sports as long as we feel it can be done safely and according to NCAA standards."

>> Also: "We are excited to begin preparing for competition again and we are thrilled that we were able to find a way to keep this rivalry going, these are important games for both academies," said USMMA Athletic Director Kristofer Schnatz.


Chi Alpha Sigma is the first national scholar-athlete society to honor those collegiate student-athletes who have excelled in both the classroom and in athletic competition. Chi Alpha Sigma recognizes college student-athletes who receive a varsity letter in their sport, achieve junior academic standing or higher after their fifth full-time semester, and earn a 3.4 cumulative grade point average. Student-athletes who compete for a collegiate club team are also eligible if the club team is overseen by the athletics department at the local chapter.

Find out more at
ChiAlphaSigma.com
4. #AllInToVote
National Voter Registration Day is a nonpartisan civic holiday celebrating our democracy. First observed in 2012, it has quickly gained momentum ever since. Nearly 3 million voters have registered to vote on the holiday to date.

Celebrated on the fourth Tuesday of September, National Voter Registration Day takes place today - September 22, 2020. The holiday has been endorsed by the National Association of Secretaries of State (NASS), the National Association of State Election Directors (NASED), the U.S. Election Assistance Commission (EAC), and the National Association of Election Officials (The Election Center).

>> Get #VoteReady 2020 and #D3Votes
5. Conference Call

We continue our look at Division III conferences with those formed in the big 80s.

Conference: Commonwealth Coast Conference
Commissioner: Gregg Kaye
Headquarters: Biddeford, Maine
Website: CCCathletics.com
Founded: May 1984
Remaining Charter Members (3): Curry, Salve Regina, Wentworth
Other Core Members (7): Roger Williams (1985), Gordon (1987), Nichols (1995), Endicott (1999), U. of New England (1999), Western New England (2007), Suffolk (2020)
Associates (2): Becker (FB, WIH), Husson (FB)

Oldest: Nichols (1815)
Largest: Roger Williams (3,954)
Smallest: Nichols (1,222)
Longest Trip: 173 miles (UNE to WNE)
Championship Sports: 19

>> Tomorrow: North Coast Athletic Conference

>> Previously: AEC | SAA | NECC | NACC | Landmark | NEAC
NEWMAC | AMCC | NAC | ASC | GNAC | Liberty | CSAC | Skyline
Capital | SLIAC | CUNYAC | HCAC | UAA | LEC | CCC

sources: Google Maps, EADA
7. Tweet of the Day
You have to be of a certain age to get this one.



Today's Poll Question


Well, for some reason, our poll question didn't register your votes yesterday ... so, with your permission, we'll try again today.




Submit answer here

https://us3.list-manage.com/survey?u=82cfdd18fcc828da188291e8a&id=c8f4fe47da

Know someone that would enjoy receiving d3Playbook?
Send an email to d3Playbook@gmail.com with "subscribe" in the subject line