PRESENTED BY CHI ALPHA SIGMA
"recognizing college student-athletes who excel both on and off the field of competition."
D3Playbook
SEPTEMBER 10, 2020 | written by STEVE ULRICH
your must-read briefing on what's driving the day in NCAA Division III
Our goal is to keep you - the influencers in DIII athletics - apprised of what's happening around Division III - the games, polls, news, happenings, awards, calendar of events, and much more. We hope you enjoy d3Playbook and that you'll share this with your friends, colleagues and co-workers.



>> Good Thursday Morning! The NFL season begins tonight. But will it end in February or earlier?

>> Today's Word Count: 1,222. Easy to read. Easy to digest. Get ready for the weekend.

>> Thanks for reading D3Playbook. Please recommend us to a friend or co-worker. Or share with your staff and bring them up-to-speed on what's happening in DIII.


1. State of Collegiate Officiating
The Division III Commissioners Association released an informative video talking about a strategic analysis on the State of Collegiate Officiating.
ODAC Associate Commissioner
J.J. Nekoloff
talked with NEWMAC Executive Director
Patrick B. Summers
, Chair of the Division III Commissioners Association's (DIIICA) committee that focused on this initiative. They provided an overview of the project and the steps outlined towards implementation.
The recommendations include
a need for systemic and cultural changes when it comes to officiating. The committee is focused on three outcomes:
Organizational Leadership and Oversight
Strategic Alliances
Conference Engagement
The PICTOR Group
and the subcommittee produced a 184-page report - with an executive summary - that will be provided to the entire DIIICA next week and released to the entire Association after that. The seven-person committee is working on a five-year strategic plan.
>>
Watch the video
>>
Read more on the project
2. COVID-19 Advisory Group Expands

The NCAA has established a new COVID-19 Medical Advisory Group that brings together professionals from all three NCAA divisions and all five of the autonomy conferences in Division I.

This group of infectious disease, public health and medical experts includes some members from the original advisory panel, plus representatives from organizations and medical groups that have been working collaboratively with the advisory panel and NCAA schools. The Medical Advisory Group will tap further into the expertise on university campuses across the country and ensure close communication.

The purpose of the Medical Advisory Group includes:
Reviewing emerging COVID-19 research and data
Specifically providing guidance regarding appropriate COVID-19 protocols applicable for winter and spring sports.
Providing guidance for conducting all sports competitions and championships
Providing guidance related to physiological, medical and mental health consequences of COVID-19.
The COVID-19 Medical Advisory Group is not a policymaking body but rather will provide guidance to the entire NCAA membership. The Medical Advisory Group, for example, will not make decisions regarding competition dates, end-of-season issues or the number of contests/weeks in regular season. Rather, the group will provide guidance so that appropriate membership and governance committees can make informed decisions regarding these matters.

>> What's Next: The Medical Advisory Group will meet at least weekly and periodically produce public information. Additionally, the group will conduct biweekly videoconferences in which Hainline and other panel members will update representatives from each of the conferences and engage in question-and-answer discussions.

>> Keep Reading


3. Hutcherson Following in Robinson's Path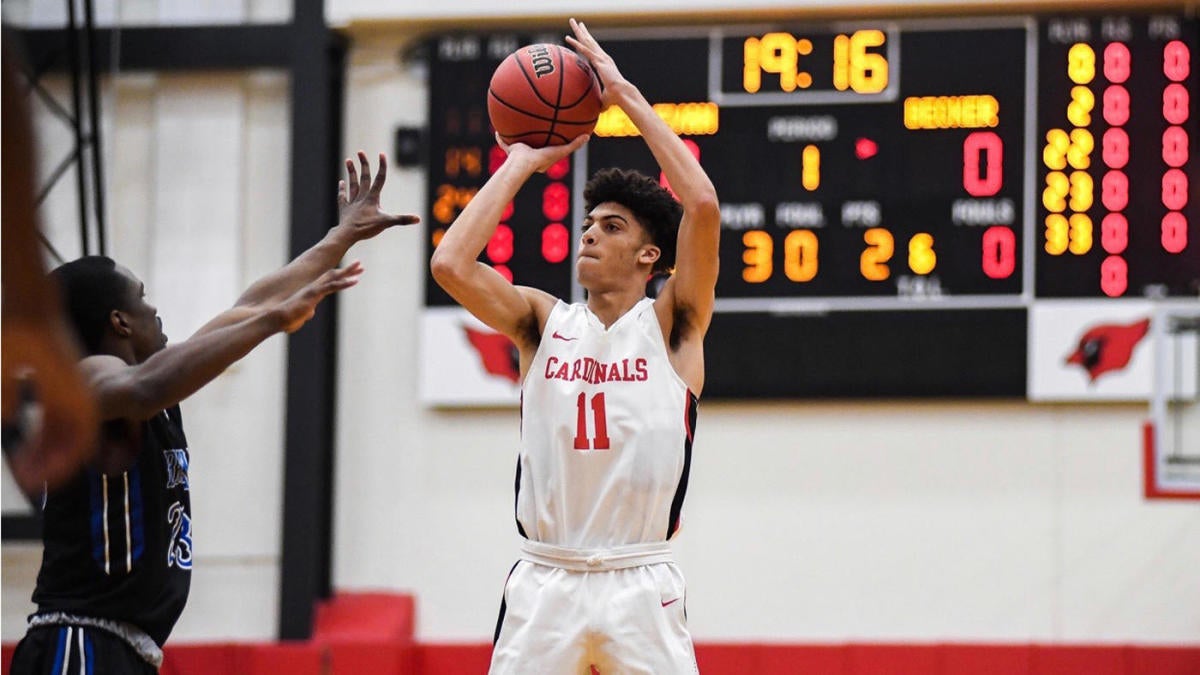 by Joey Wagner, The Pantagraph

"There were times when Austin Hutcherson was in high school and then at Division III Wesleyan University in Middletown, Conn. when the NCAA Tournament was nothing but a March tradition to watch from afar.

The Division I tournament as we know it, the money-making, television marathon doesn't have the same weight as the Division III Tournament for the general population. For Hutcherson, it was always something to pay attention to, but carried little affect in his day-to-day operations.

That, obviously, is likely to change. Hutcherson isn't at Wesleyan anymore. After playing with some professionals and Division I players over the course of a few summers, he elected to make the jump to Division I basketball. He landed at the University of Illinois as a 6-foot-6, 180-pound guard who can play three positions, shoot the cover off the ball and draws "Oohs and aahs" with his dunks in practice."

>> Situational Awareness: "After sitting out last year per NCAA transfer rules, he'll likely be a part of a deep and talented Illini backcourt. He can play anywhere from point guard to small forward, and perhaps a spell at the four position in a small-ball lineup."

>> The Key Stat: Two years after leading a Division III conference in scoring and taking a leap to Division I, Hutcherson is ready to contribute. But he's hardly an under-the-radar player, even without Division I production. He's been likened to former Michigan guard Duncan Robinson, who is a starter for the Miami Heat, which recently advanced to the NBA's Eastern Conference Finals. Robinson played at Division III Williams College before playing at Michigan. Robinson and Hutcherson are friends, Hutcherson said, and both grew up on the east coast."

>> What They're Saying:" I went DIII, had two amazing seasons and now I'm at the top of college basketball. I really can't put it into words. It's a crazy story and I feel really lucky and blessed to be here."

>> More on Hutcherson
>> Go Deeper


4. Baseball Rules Committee Recap

by Greg Johnson, NCAA

"The NCAA Playing Rules Oversight Panel on Wednesday approved rules to clarify when pitchers are pitching out of a windup or set/stretch position.

NCAA Baseball Rules Committee members felt this interpretation needed to be made to help umpires, base runners and coaches discern when a pitcher is in a windup or set/stretch position due to the unique starting points on the mound that have entered the game in recent years.

The rule is effective for the 2020-21 academic year.

The panel also approved allowing any player who is removed for a concussion evaluation to return to the game if cleared by medical personnel. If the injured player is cleared to resume participation, he may resume his lineup spot only. A player may reenter the game only one time.

The committee also discussed
Coaches' challenges
Designated Hitter
Visual Bat Inspections
Altercations and Penalties
Foreign Substances
Experimental Technology

>> Go Deeper


Chi Alpha Sigma is the first national scholar-athlete society to honor those collegiate student-athletes who have excelled in both the classroom and in athletic competition. Chi Alpha Sigma recognizes college student-athletes who receive a varsity letter in their sport, achieve junior academic standing or higher after their fifth full-time semester, and earn a 3.4 cumulative grade point average. Student-athletes who compete for a collegiate club team are also eligible if the club team is overseen by the athletics department at the local chapter.

Find out more at ChiAlphaSigma.com



5. Conference Call




Today we continue our look at Division III conferences with a glance at those formed in the 1990s.


Conference: Colonial States Athletic Conference
Commissioner: Adrienne Mullikin
Headquarters: Rosemont, Pa.
Website: CSACsports.com
Founded: February 3, 1992
Originally founded as the Pennsylvania Athletic Conference. Current name adopted in 2008
Charter Members (2): Cedar Crest, Rosemont
Other Core Members (9): Centenary (2007), Notre Dame (2007), Cairn (2008), Clarks Summit (2008), Keystone (2008), Bryn Athyn (2018), Wilson (2018), Saint Elizabeth (2019), Valley Forge (2020)
Associates (7): Alfred State (TRACK), Gallaudet (TRACK), Kean (MLAX), Lancaster Bible (FH), Montclair State (MLAX), Penn State Behrend (TRACK), Stockton (MLAX)

Oldest: Cedar Crest, Centenary (1867)
Largest: Centenary (1,055)
Smallest: Bryn Athyn (283)
Longest Trip: 213 miles (Keystone to Notre Dame)
Championship Sports: 17
Top Team Moment(s): Keystone finished second at the 2016 baseball championship, falling to Trinity (Texas)

>> Tomorrow: Skyline Conference

>> Previously
Atlantic East | SAA | NECC | NACC | Landmark | NEAC | NEWMAC | AMCC | NAC | ASC | GNAC | Liberty




sources: Google Maps, EADA




7. Hope Your Day is Like This

Photo: Alberto Pizzoli/AFP via Getty Images

French director, photographer and street artist JR jumps during a photocall for the film "Omelia Contadina" during the 77th Venice Film Festival.

- courtesy of Axios

Know someone that would enjoy receiving d3Playbook?
Send an email to d3Playbook@gmail.com with "subscribe" in the subject line