PRESENTED BY CHI ALPHA SIGMA
"recognizing college student-athletes who excel both on and off the field of competition."

D3Playbook

SEPTEMBER 15, 2020 | written by STEVE ULRICH
your must-read briefing on what's driving the day in NCAA Division III

Our goal is to keep you - the influencers in DIII athletics - apprised of what's happening around Division III - the games, polls, news, happenings, awards, calendar of events, and much more. We hope you enjoy d3Playbook and that you'll share this with your friends, colleagues and co-workers.
>> Good Tuesday Morning.


>> Today's Word Count: 1,127. Brief, concise, smart. An easy 4 1/2 minute read to start your day.

>> Thanks for reading D3Playbook. Please recommend us to a friend or co-worker. Or share with your staff and bring them up-to-speed on what's happening in DIII.


1. Spring Planning Has Begun
by Eric Kelderman, Chronicle of Higher Education

"The fall semester is barely underway, but several colleges are already announcing their instruction plans for the spring. The bottom line, so far, is that few institutions will change their approaches — whether face to face, remote, or a mix of the two.

John Barnshaw, vice president for research and data science at the consulting firm Ad Astra, said the trend is clear among the 500 colleges they work with: "If they're building a course schedule, it's remaining the same from fall to spring."

The continuity is a reflection that those colleges feel what they are doing is successful, said Chris Marsicano, an assistant professor of the practice in educational studies at Davidson College. "If it's working, why not just give people some certainty and extend into next semester?" he said.

The early announcements by institutions also give faculty members more time to prepare and students and parents a clear timeline for travel to and from campus, said Richard Muma, executive vice president and provost at Wichita State University."

>> Interesting Twist: "Colleges that have NCAA football teams, greater selectivity, or that are in states controlled by Republicans were all more likely to offer in-person courses, according to an analysis of data from the College Crisis Initiative."

>> Quotable: "What we've said is that right now the best predictor of the spring is the fall," Carl Lejuez, university provost and executive vice president for academic affairs at UConn said. And if things get worse, the university will pivot to protect the health and safety of employees and students."

>> Go Deeper


2. My Happy Place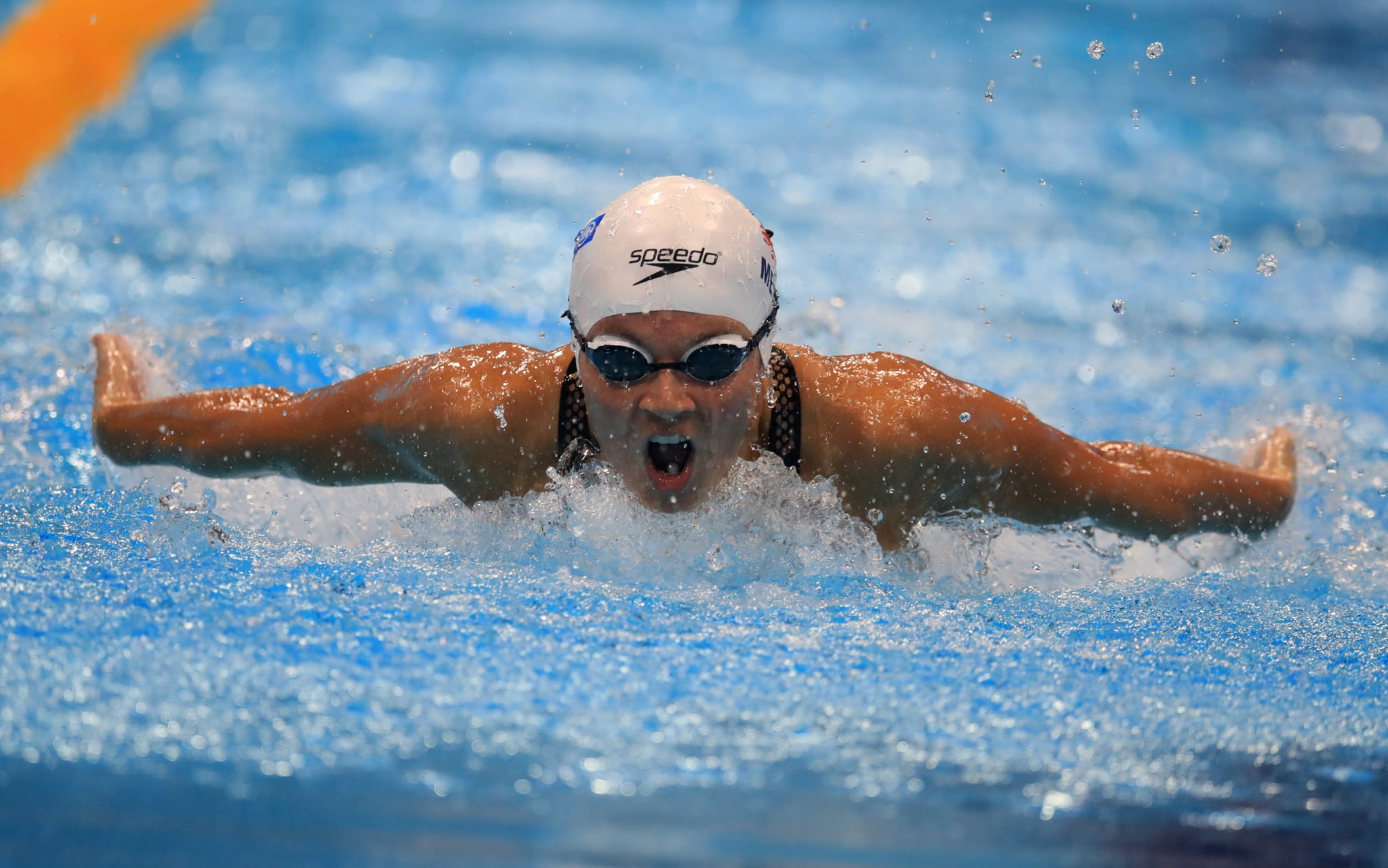 by Samantha Brodksy, POPSugar.com


World-record holder Becca Meyers was disappointed to find out that her chance to qualify for a third Paralympic Games in swimming would be postponed until 2021. But she took the opportunity to gain traction on her other goal: finishing school.

Meyers, who broke two world records at the 2019 US Paralympics Swimming national championships and has six medals to her credit already, focused her time on finishing up her history degree from Franklin & Marshall College online.

>> Situational Awareness: "Meyers was born deaf due to Usher syndrome, a rare genetic disorder characterized by deafness and progressive loss of vision, and she received two cochlear implants growing up: one when she was two years old and another when she was 15. She lost her peripheral vision due to Retinitis Pigmentosa, which affects the retinas over time, and said she made the decision to get her second cochlear implant in her teens "for localizing sound because my vision was starting to go. And it made a huge difference," Meyers explained. "I can just hear better." Her eyesight will continue to decrease, but it is relatively stable as of now, and she's been supported by a guide dog named Birdie for five years."

>> The Big Picture: "I really liked it because I was able to take all my energy from swimming, my goal setting, my determination, and put it into school," said Meyers. "My priority became school and it gave me a purpose to wake up, to do school work, and to work towards completing my degree."

>> Reality Check: "Swimming, for me, is my happy place, my therapy place, and so I can go to the pool and just forget that I'm deaf, forget that I'm visually impaired, and swim for the love of it." She added, "Just because you have a disability doesn't mean you are limited. You just have to find that one thing in life that makes you feel free and go for it."

>> Continue Reading


3. Rankings Day



It's always a big day in higher education when U.S. News releases its annual rankings. Whether we agree with them or not ... whether we approve of the methodology or not ... those who can publicize ... others ignore.

Zippia.com posted its 10 best small colleges for getting a job, which, as the father of a college-age daughter - is important. Being a DIII newsletter ... we've done some editing.


The Best in Your State
AL - Birmingham-Southern
AR - Hendrix
CO - Colorado College
DE - Wesley
IN - Rose-Hulman
ME - Maine Maritime
MD - Stevenson
NJ - Centenary
OR - Linfield
TN - Rhodes
TX - Trinity
VT - Castleton
WA - Pacific Lutheran
WI - Marian

>> Keep Reading

4. Happy Anniversary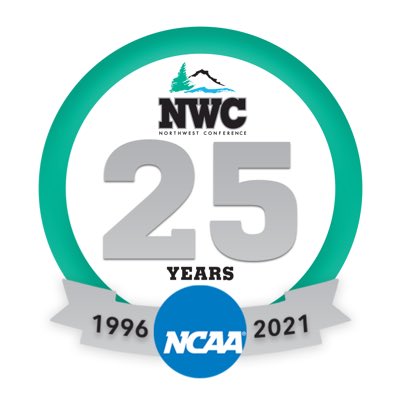 The Northwest Conference is celebrating its 25th anniversary as members of NCAA Division III.

Throughout the year, they'll be featuring notable teams and individuals who have impacted their respective programs, institutions, and the NWC throughout the last 25 years.

Congratulations!
Chi Alpha Sigma is the first national scholar-athlete society to honor those collegiate student-athletes who have excelled in both the classroom and in athletic competition. Chi Alpha Sigma recognizes college student-athletes who receive a varsity letter in their sport, achieve junior academic standing or higher after their fifth full-time semester, and earn a 3.4 cumulative grade point average. Student-athletes who compete for a collegiate club team are also eligible if the club team is overseen by the athletics department at the local chapter.

Find out more at
ChiAlphaSigma.com
5. Conference Call

We continue our look at Division III conferences with those formed in the big 80s.



Conference: St. Louis Intercollegiate Athletic Conference
Commissioner: Dick Kaiser
Headquarters: Belleville, Ill.
Website: SLIAC.org
Founded: September 1989
Charter Members (4): Blackburn, Fontbonne, Principia, Webster
Other Core Members (5): Westminster (1990), Greenville (1995), Eureka (2006), Spalding (2009), Iowa Wesleyan (2013)
Affiliates (5): Grinnell (GOLF), Illinois College (GOLF), Knox (GOLF), Lake Forest (GOLF), Monmouth (GOLF)

Oldest: Spalding (1814)
Largest: Webster (2,296)
Smallest: Eureka (545)
Longest Trip: 450 (Iowa Wesleyan to Spalding)
Championship Sports: 17

>> Tomorrow: City University of New York Athletic Conference

>> Previously: AEC | SAA | NECC | NACC | Landmark | NEAC
NEWMAC | AMCC | NAC | ASC | GNAC | Liberty | CSAC | Skyline
Capital

sources: Google Maps, EADA
7. 1 #whyD3 Thing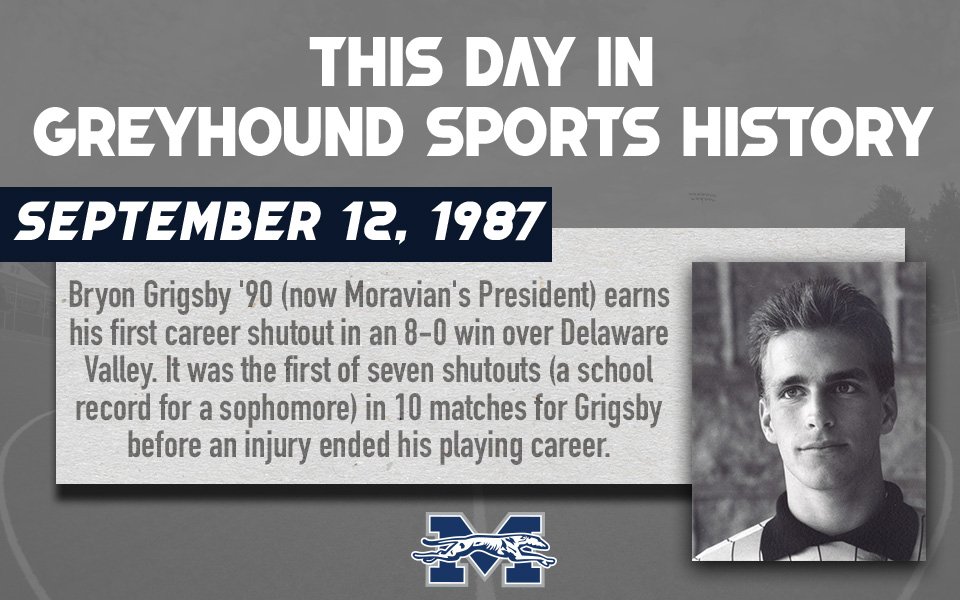 Current Moravian College president Bryon Grigsby '90 was an outstanding soccer goalkeeper during his time at the Bethlehem, Pa. institution. He posted seven shutouts in 10 matches as a sophomore, before a knee injury ended his playing career.


A career Division III guy - except for time at Wake Forest (M.A) and Loyola Chicago (Ph.D) - he also spent time at Centenary (N.J.) and Shenandoah. Grigsby is the current chair of the Landmark CEO Board.






Know someone that would enjoy receiving d3Playbook?
Send an email to d3Playbook@gmail.com with "subscribe" in the subject line