1. NCAA's Next Legal Challenge
by Scott M. Reid, Orange County Register

"The NCAA has filed a brief in support of the U.S. Olympic and Paralympic Committee (USOPC) in a potential landmark California Supreme Court case, asking the court to rule that the USOPC does not have a legal duty to protect athletes from sexual abuse and harassment.

The NCAA acknowledges in the filing that a Supreme Court ruling that the USOPC has legal obligation to protect athletes could also create major ramifications for the NCAA as well.

"This Court should hold that the USOC did not owe a duty to Plaintiffs" to protect them from sexual abuse and harassment, NCAA attorneys write in the brief.

The State Supreme Court decision in January to hear an appeal of a 2nd District Court decision in October that found the USOPC did not have a legal responsibility to protect athletes came against the backdrop of a new state law that could see USOPC, and its 49 national governing bodies, as well as the NCAA, face dozens, if not hundreds, of sexual abuse lawsuits."

>> Situational Awareness: The NCAA filing is the latest chapter in a lawsuit filed by three former Olympic taekwondo hopefuls who allege they were sexually abused by coach Marc Gitelman over a seven-year period and that the abuse was enabled by the USOPC and USA Taekwondo, the sport's national governing body.

>> What's Next: "If this Court were to find" that the USOPC can be held liable in such cases, NCAA attorneys write in the brief, "the NCAA and organizations like it would face the prospect of massive potential liability for conduct they can neither monitor nor control."

>> Point: "It's appalling that the NCAA not only maintains it has no legal obligation to protect student-athletes, but now it's insisting that other organizations like the U.S. Olympic and Paralympic Committee do not owe protection to athletes for sexual abuse and harassment either," attorney Beth Fegan said of the NCAA filing with the State Supreme Court.

>> Counterpoint: "The NCAA cannot exert day-to-day control over and monitor the thousands of coaches and student-athletes employed by and enrolled at its nearly 1,100 member institutions across the country or to ensure compliance with its guidance."

>> Continue Reading

2. Officiating Roundtable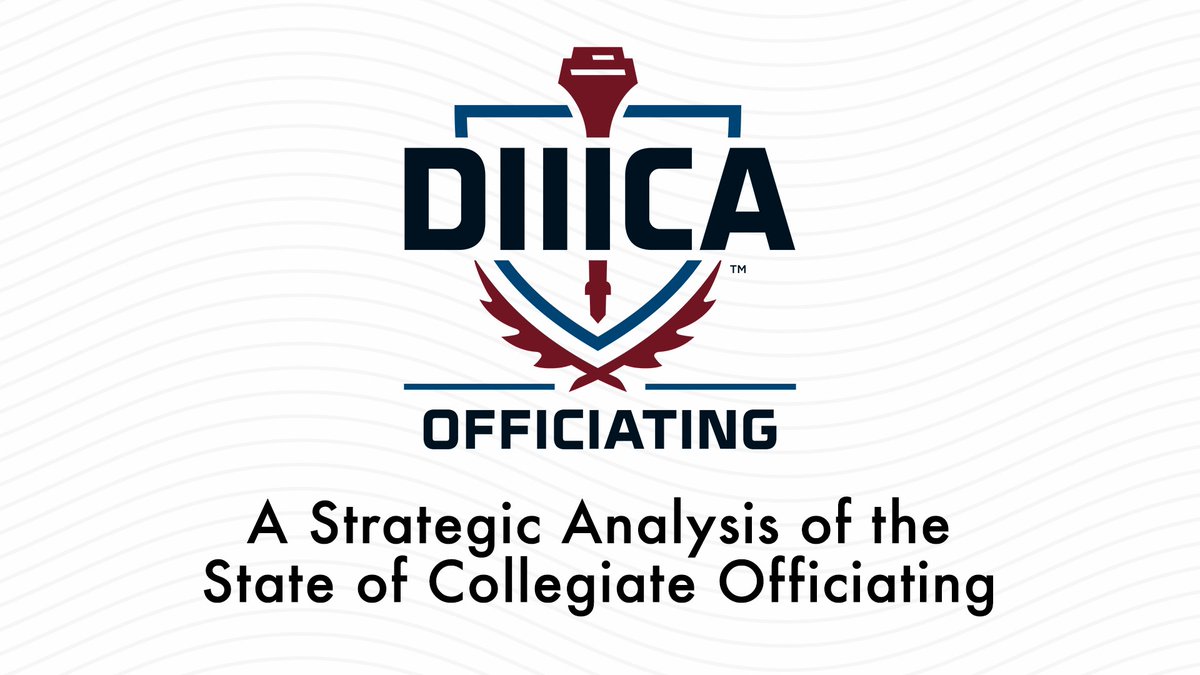 The Division III Commissioners Association continues to roll out its strategic analysis of the state of collegiate officiating with a video roundtable, led by Chuck Yrigoyen of the American Rivers Conference. Guests include:
3.
Golden Anniversary


Throughout the 2020-21 academic year, the Wisconsin Intercollegiate Athletic Conference (WIAC) will celebrate 50 years of sponsoring women's championships. The first women's championships were conducted during the 1971-72 academic year in the sports of badminton, basketball, outdoor track & field, softball, swimming & diving, and volleyball.

The WIAC was originally formed in July, 1913 when an organizational meeting of the Wisconsin State University Athletic Conference, then to be known as the State Normal Conference was held in Madison. After the Wisconsin Women's Intercollegiate Athletic Conference (WWIAC) was formed during the 1971-72 academic year, the Wisconsin State University Conference (WSUC) and WWIAC operated as separate men's and women's conferences for 26 years.

On July 1, 1997, the nine members of the WSUC and the WWIAC were joined together to form the WIAC. At 108 years old, it is the ninth-oldest conference in the National Collegiate Athletic Association.

>> Go Deeper


Chi Alpha Sigma is the first national scholar-athlete society to honor those collegiate student-athletes who have excelled in both the classroom and in athletic competition. Chi Alpha Sigma recognizes college student-athletes who receive a varsity letter in their sport, achieve junior academic standing or higher after their fifth full-time semester, and earn a 3.4 cumulative grade point average. Student-athletes who compete for a collegiate club team are also eligible if the club team is overseen by the athletics department at the local chapter.
Find out more at
ChiAlphaSigma.com
4. Star of the Day
East Texas Baptist junior Hank Crain took individual honors at The Preview at the Hideout Golf Club in Brownwood, Texas. Crain fired a five-under-par 67 in the opening round and closed with a 70 to win by six shots over William Sammons of Mary Hardin-Baylor. The Hideout is the site of the 2021 American Southwest Conference championship tournament. Hardin-Simmons won the four-team event with a 586.
5. Conference Call

Today we continue our look at Division III conferences with those formed in the big 80s.

Conference: North Coast Athletic Conference
Commissioner: Keri Alexander Luchowski
Headquarters: Cleveland, OH
Website: NorthCoast.org
Founded: February, 1983
Remaining Charter Members (6): Allegheny, Denison, Kenyon, Oberlin, Ohio Wesleyan, Wooster
Other Core Members (4): Wittenberg (1988), Hiram (1998), Wabash (1998), DePauw (2011)

Oldest: Allegheny (1815)
Largest: Oberlin (2,758)
Smallest: Hiram (812)
Longest Trip: 455 miles (Allegheny to Wabash)
Championship Sports: 23

>> Tomorrow: Centennial Conference

>> Previously: AEC | SAA | NECC | NACC | Landmark | NEAC
NEWMAC | AMCC | NAC | ASC | GNAC | Liberty | CSAC | Skyline
Capital | SLIAC | CUNYAC | HCAC | UAA | LEC | CCC | NCAC

sources: Google Maps, EADA


7. 1 Remote Thing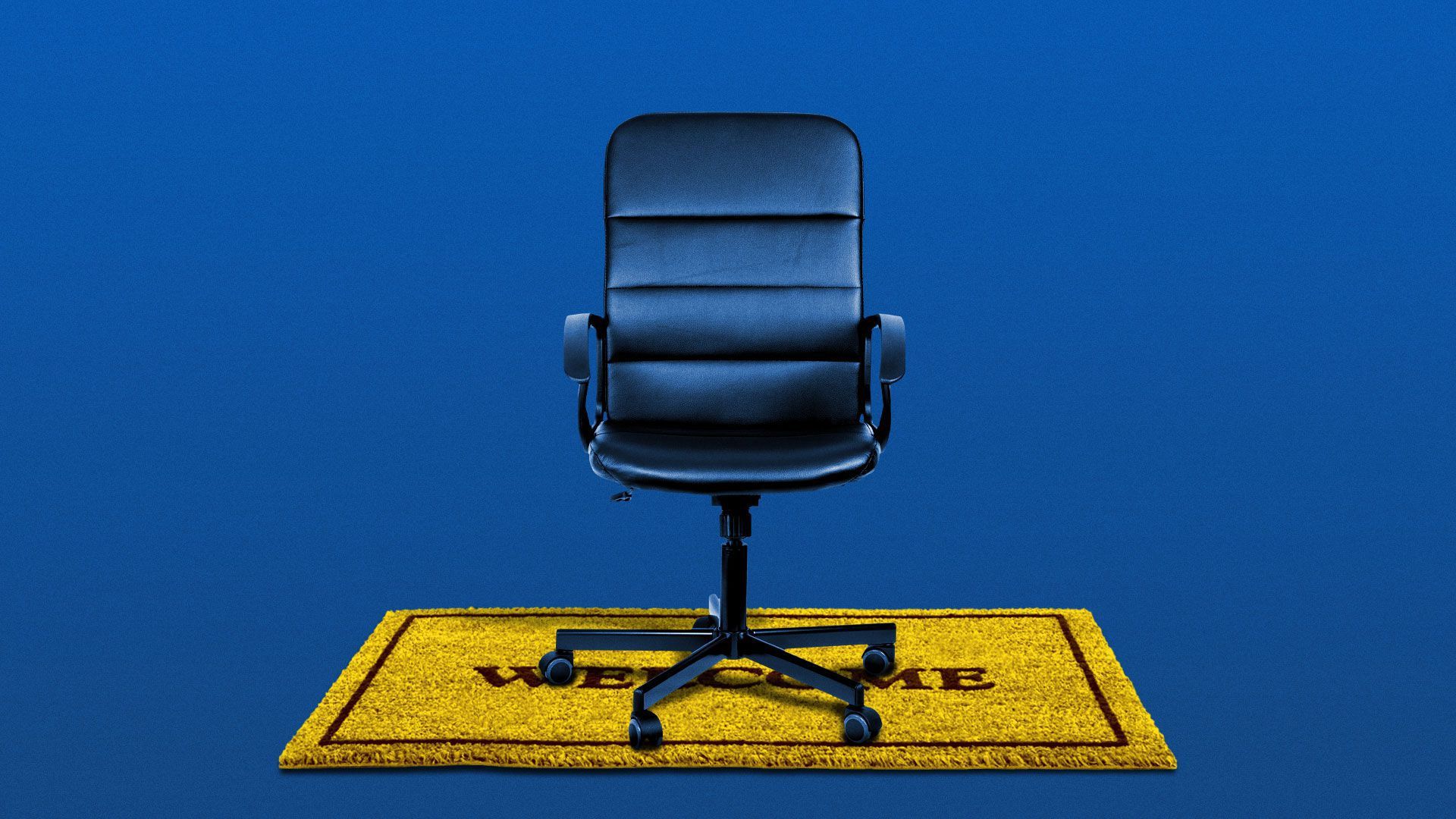 by Erika Pandey, Axios | Illustration: Eniola Odetunde/Axios

"We can officially declare the 9-to-5, five-days-a-week, in-office way of working dead. But offices themselves aren't dead. And neither are cities.

The big picture: Since the onset of pandemic-induced telework, companies have oscillated between can't-wait-to-go-back and work-from-home-forever. Now, it's becoming increasingly clear that the future of work will land somewhere in the middle — a remote/in-person hybrid.

Surveys conducted in the six months since most people started working from home show that less than 10% of Americans actually want to work remotely all the time, according to a new Barclays analysis.
The much more common desire is for flexibility: the option to come to the office a few days a week for meetings and face-to-face time with colleagues.

The U.S. workers who have already returned to the workplace are spending half a day less per week there, per Barclays."
>> Read More