PRESENTED BY CHI ALPHA SIGMA
"recognizing college student-athletes who excel both on and off the field of competition."
D3Playbook
SEPTEMBER 4, 2020 | written by STEVE ULRICH
your must-read briefing on what's driving the day in NCAA Division III
Our goal is to keep you - the influencers in DIII athletics - apprised of what's happening around Division III - the games, polls, news, happenings, awards, calendar of events, and much more. We hope you enjoy d3Playbook and that you'll share this with your friends, colleagues and co-workers.
>> Good Friday Morning!

>> We're off for the Labor Day holiday and will see you again on Tuesday. Have a safe and enjoyable weekend.

>> Today's Word Count: 1,812.

>> Thanks for reading D3Playbook. We appreciate your kind words of support. Please recommend us to a friend or co-worker. Or share with your staff and bring them up-to-speed on what's happening in DIII.


1. "Must Let Head Coach Know ..."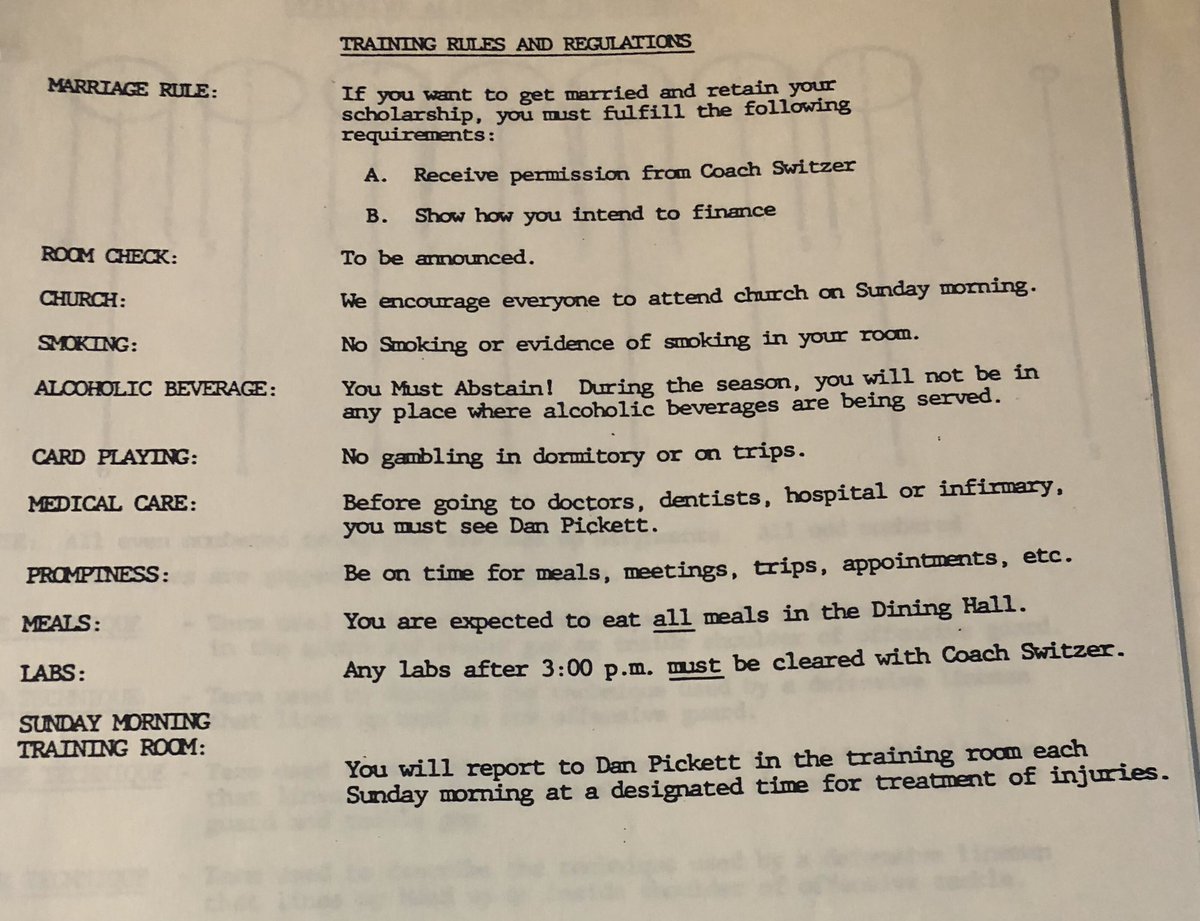 by Luke Cyphers and Daniel Libit, The Intercollegiate

"Even before those questionable COVID-19 waivers, college athletes were subject to all kinds of overbearing, strange, intrusive, discriminatory and legally dubious team rules. Here's what we discovered from just last season.

For as much as the college sports establishment insists publicly (and in court) that college athletes are just regular collegians, team rulebooks tell a much different tale. "I am aware that what I expect of you as part of this program is not necessarily what's expected of normal college students," read last year's Fresno State men's tennis handbook. "But none of you are normal."

Team rules have long been a staple of interscholastic and intercollegiate sports, with pledges of individual sacrifice for the good of the team an almost universal part of the culture. But what once served as simple goal-setting tools have become cogs in a vast regulatory machine imposed on college athletes of all stripes, in both revenue and non-revenue sports, a system that invades, inspects, lords over, stereotypes, discriminates and pronounces judgment on multiple aspects of players' personal lives."

>> Situational Awareness: "This is repeatedly borne out in the thousands of pages of 2019-20 team-specific rules and athlete conduct policies we obtained, through public records requests, from 236 different college sports programs across 52 D-I universities. The rulebooks range from bulky binders with various sections and subsections, to those distilled into a few, axiomatic sentences. You can find our full collection here."

>> Why It Matters: "Sports teams, like any organization, need to set boundaries and establish some level of discipline to succeed. But taken together, the documents are a striking testament to the wide range of demands placed on college athletes — from legal-aged drinking restrictions to academic performance minimums to bodily hygiene directions to even more personal issues."

>> Reality Check: "Taken as a data set, the documents revealed much about college sports, including its cultures, values, and biases. We discovered:
Men's teams (27.3 percent) were far less likely than women's teams (51 percent) to specify written alcohol restrictions on 21-and-over athletes.
Women's basketball teams (the lone college sport that is both female and plurality Black) were by far the most likely to have written rules about players' personal appearance or hygiene. In fact, more than half of the women's basketball rulebooks we obtained included specific instructions about off-the-court looks and cleanliness.
While hazing rituals are universally prohibited on D-I campuses — and illegal in 44 states — we found that football and swimming and diving were the most likely sports to include anti-hazing language in their team rules.
>> Of Note: "Some of the restrictions we discovered reached deeply into the most personal of interactions — athletes' love lives, especially those of female athletes — and most particularly, gay relationships among teammates."

>> Worth Your Time


2. Test Advancements Key to College Sports
by Ross Dellenger, Sports Illustrated
"As Week 1 in college football arrives, so do thousands of rapid, point-of-care COVID-19 tests for the dozens of programs planning to play this year. While these tests aren't significantly impactful to a fall football season—the ID Now machine, for instance, can process only one test at a time—the true game-changers aren't far behind, experts say. Quickly moving down the pipeline is a wave of new-generation rapid tests set up for at-site results (point of care). One doctor is even hopeful that a self-administering at-home test—"the Holy Grail," he calls it—could be available by the time March Madness is scheduled to start.

But that's not even the best news. Abbott has a newer innovation that has college administrators and doctors alike buzzing. The Abbott BinaxNOW is even quicker, cheaper and potentially more accurate than the ID NOW. And though it's not yet widely available—and might not be until late this fall—industry experts believe the BinaxNOW is a true game-changer for society and sports. Even the most cautious of physicians are excited about the possibilities of a device they compare to a drug store pregnancy test.

One of the ID NOW's biggest benefits is the ability to bypass a lab process that can take 24–72 hours to produce results. That's how it significantly differs from another advancement approved by the FDA a couple of weeks ago, SalivaDirect, which garnered hype that was overblown, physicians say."

>> The Big Picture: "ID NOW is maybe better suited as a weekly surveillance test for sports with smaller rosters, such as basketball and volleyball. Also, the ID NOW is mobile enough for road trips and affords administrators the opportunity to quickly test any symptomatic individuals on game day."

>> Worth Noting: "Meanwhile, Abbott's newest innovation, BinaxNOW, could possibly meet what infectious disease experts describe as the trifecta in testing: speed, cost and accuracy. Priced at $5 a test, BinaxNOW needs no machinery, using instead a handheld portable tool. A nasal swab specimen is applied to the credit-card sized tool that, a few minutes later, produces a result via a color strip."

>> Yes, But: "Shortages of testing resources are commonplace in labs across the country, especially the supplies connected to the more intrusive PCR tests. Most of those resources—nasal swabs, plastic consumables, liquid reagents—are single-use. The infamous delays in return times are rooted in insufficient supply and labs that have reached their testing capacity. This creates backlogs, turning a 24-hour return time to 72 hours."

>> Go Deeper


3. Battle in the Bubble
by Adam Zagoria, Forbes SportsMoney

"The NCAA has filed a trademark for "Battle in the Bubble" and intends to use a bubble for potentially multiple sports. The organization also plans to sell "Battle in the Bubble" clothing.

"The application was filed about five days ago for "Battle in the Bubble," Josh Gerben, a trademark lawyer from Gerbenlaw.com based in Lancaster, Pa. who first reported the news on Twitter, said in a phone interview.

"In this case, the NCAA filed it based on an intent to use the trademark that's in the application. They signed a sworn statement saying that under penalty of perjury they have a bona fide intent to use this trademark in the marketplace...In all likelihood this is something that they're planning to use going forward in the next couple months.

Dan Gavitt, vice president of the NCAA men's basketball championships, said he's in favor of bubble-type environments for conference and non-conference games."

>> Quotable: "In the application, they said it could apply to any collegiate athletic competition," Gerben said. "They did not limit it to basketball....It could be football. It could be any other NCAA sports where they determine, hey if we want to do it for the season this year, we're going to operate in some kind of bubble format."

>> Be Smart: Given the furloughs just announced by the NCAA, the national office intends to do everything it can to produce March Madness in 2021.

>> Read More


Chi Alpha Sigma is the first national scholar-athlete society to honor those collegiate student-athletes who have excelled in both the classroom and in athletic competition. Chi Alpha Sigma recognizes college student-athletes who receive a varsity letter in their sport, achieve junior academic standing or higher after their fifth full-time semester, and earn a 3.4 cumulative grade point average. Student-athletes who compete for a collegiate club team are also eligible if the club team is overseen by the athletics department at the local chapter.

Find out more at ChiAlphaSigma.com
4. Scholar-Athletes
Loras College women's cross country and track and field graduate Audrey Miller and North Carolina State men's swimming and diving alumnus Andreas Vazaios have been named the 2019-20 National College Athlete Honor Society Scholar-Athletes of the Year, Chi Alpha Sigma announced today.

The Scholar-Athlete of the Year award recognizes one male and one female student-athlete who have each demonstrated academic and athletic achievement, as well as service and leadership both on-campus and in the community. Nominees must be junior or senior Chi Alpha Sigma inductees who have maintained a minimum of a 3.40 cumulative grade-point average (GPA) throughout their collegiate careers and demonstrated how their experiences as scholar-athletes have influenced and empowered them to be successful after graduation.​

Miller (Sr. | Appleton, Wis.) competed in both cross country and track and field at Loras where she was a two-time CoSIDA Academic All-American. Miller was the 2016 runner-up at the NCAA Division III Cross Country National Championship and placed 25th as a senior, making her a two-time NCAA Division III All-American and USTFCCCA Scholar All-American. She holds the program record in 6,000-meter races and is the highest national finisher in program history. A four-time Academic All-Conference honoree in cross country, Miller also earned four All-America nods in track and field. She finished her career holding the 3,000- and 5,000-meter records indoors, along with the 5,000- and 10,000-meter records outdoors.

In the classroom, Miller graduated this past spring with a degree in chemistry. She was the Freshman and Senior Chemistry Award winner as well as a McElroy Graduate Fellowship recipient and has presented her research at multiple national conferences. Earlier this summer, Miller was also nominated for the prestigious NCAA Woman of the Year award and was announced as a recipient of an NCAA Postgraduate Scholarship. She will continue her education at the University of California-Davis where she will work towards a Ph. D in Geochemistry/Planetary Sciences.

>> Read the complete release
​
5. Conference Call

Today we continue our look at Division III conferences with those formed in the Clinton years.


Conference: American Southwest Conference
Commissioner: Amy Carlton
Headquarters: Richardson, Texas
Website: ASCsports.org
Founded: May 23, 1996
Charter Members (5): Hardin-Simmons, Howard Payne, McMurry, Ozarks, Sul Ross
Other Members (7): Mary Hardin-Baylor (1997), East Texas Baptist (1998), LeTourneau (1998), Texas-Dallas (1998), Concordia Texas (1999), Louisiana College (2000), Belhaven (2015)
Associates (3): UC Santa Cruz (WGOLF), Southwestern (FB), Trinity Texas (FB)

Oldest: U. of the Ozarks (1834)
Largest: Texas-Dallas (16,656)
Smallest: Howard Payne (812)
Longest Trip: 900 miles (Belhaven to Sul Ross State)
Championship Sports: 16
Top Team Moments: 4 NCAA championships - Howard Payne (2008 w. basketball), East Texas Baptist (2010 softball), Hardin-Simmons (2010 w. soccer), Mary Hardin-Baylor (2013 w. golf)

>> Tuesday: Liberty League

Previously
Atlantic East | SAA | NECC | NACC | Landmark | NEAC | NEWMAC | AMCC | NAC | ASC

sources: Google Maps, EADA

7. 1 Derby Thing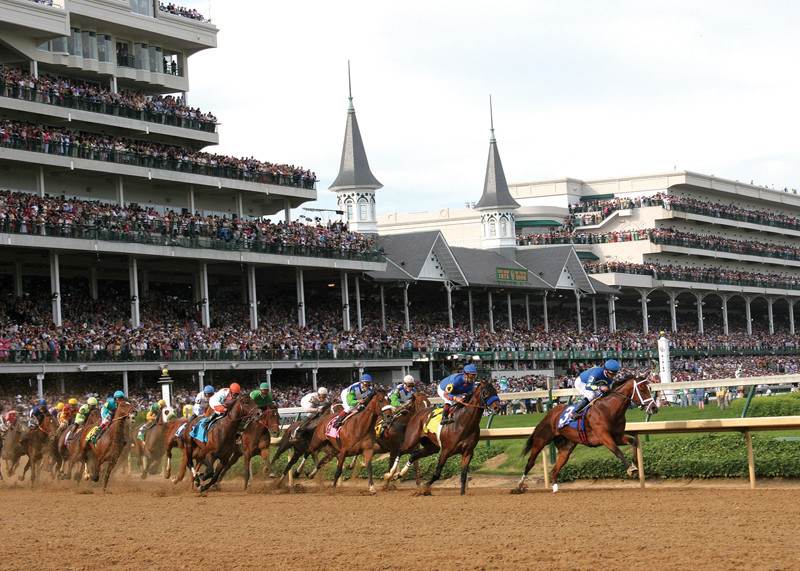 The 146th Kentucky Derby - The Run for the Roses - finally takes place this Saturday at Churchill Downs in Louisville, Ky. Can Tiz the Law make it 2-for-2 after winning the Belmont Stakes.

Nothing says tradition on Derby Day like the Mint Julep. Although known more as a drink for the first Saturday in May ... perhaps you can make an exception for the first Saturday in September.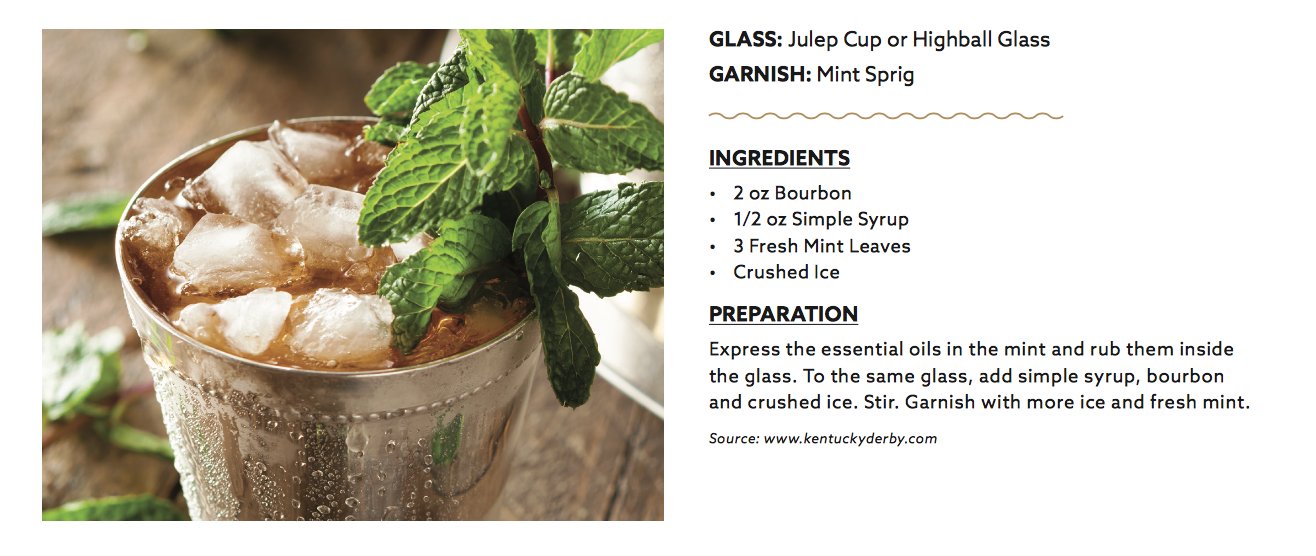 You can also download the Kentucky Derby party pack, courtesy of NBC Sports.

However you spend your weekend, make it a safe and healthy Labor Day holiday.


Know someone that would enjoy receiving d3Playbook?
Send an email to d3Playbook@gmail.com with "subscribe" in the subject line