PRESENTED BY CHI ALPHA SIGMA
"recognizing college student-athletes who excel both on and off the field of competition."
D3Playbook
SEPTEMBER 14, 2020 | written by STEVE ULRICH
your must-read briefing on what's driving the day in NCAA Division III

Our goal is to keep you - the influencers in DIII athletics - apprised of what's happening around Division III - the games, polls, news, happenings, awards, calendar of events, and much more. We hope you enjoy d3Playbook and that you'll share this with your friends, colleagues and co-workers.

>> Good Monday Morning


>> Today's Word Count: 1,164 ... Top off your coffee and settle in for an easy Monday read.

>> Today's Subscriber Count: 1,444. Thank you for your support.

>> Thanks for reading D3Playbook. Please recommend us to a friend or co-worker. Or share with your staff and bring them up-to-speed on what's happening in DIII.


1. MIT's Raman Joins NBA Coaching Ranks
photo by Ben Barnhart

MIT head women's basketball coach Sonia Raman has announced her departure to become an assistant coach with the NBA's Memphis Grizzlies.

Raman led the Engineers for 12 seasons, winning the NEWMAC championship in 2018 and 2019 and becoming the program's all-time winningest coach.

She becomes the 14th female assistant coach in NBA history and the second for the Grizzlies. Raman replaces Niele Ivey on the Grizzlies staff after she was named the head coach at Notre Dame.

>> What They're Saying: "She has a high basketball IQ and a tremendous ability to teach the game as well as a strong passion for the game, said Grizzlies coach Taylor Jenkins. "She is going to be a great addition to our current coaching staff."

>> Quotable: "I have been proud to call MIT my home for the last 12 years," said Raman. "It has been an absolute dream to coach these incredible women, past and present, who have defined what it means to wear the MIT jersey."

>> Keep Reading



2. Brockport Suspends Wrestling Program
Brockport has suspended all wrestling activities pending the outcome of investigations stemming from potential violations of the school's COVID-19 policy.

After a wrestler admitted coming into contact with a student who had tested positive, information emerged of violations into the school's social distancing and face covering policies within the wrestling program and wrestling physical education classes.

More than 50 individuals were quarantined but have since been released.

>> Quotable: "The behavior of our students, faculty and staff has been overwhelmingly positive since we have re-opened, and compliance with COVID-19 policies remains high. Unfortunately, we have learned that the wrestling program may have jeopardized the health and safety of our community, and this must be addressed." - Heidi McPherson, president, Brockport

>> Quotable II: "The vast majority of our student-athletes have role modeled positive behavior this semester. We will not allow the actions of any one program to define our intercollegiate athletics program or put it at risk." - Erick Hart, director of athletics

>> Go Deeper


3. Student Immersion Program




For the sixth year, Division III will hold the Division III Student Immersion Program. This year's program will be in a virtual format, Jan. 13-15, in conjunction with the virtual NCAA Convention. The application process is available on Program Hub, entitled " 2021 Division III Virtual Student Immersion Program ", and closes at 5 p.m. Eastern time Oct. 15.

Ethnic minority students, preferably juniors and seniors with a strong interest in a career in Division III athletics (coaching and/or administration), are encouraged to apply. Final selections will be announced in early November.

In this year's virtual format, participants will engage with mentors, participate in a DiSC assessment, learn from professionals and have an opportunity to participate in the virtual NCAA Convention. The program's goal is to build a pipeline of ethnic minority candidates who have an interest in Division III coaching and/or administration to ultimately help diversify the division's athletics administrators.



4. Weekend Stars
Daniela Miranda of Dubuque fired an eight-over-par 152 (76-76) to capture medalist honors at the nine-team Wartburg women's golf invitational. The Spartans won the team title by 23 shots over the host Knights. Central College soph Delaney Underwood carded the tourney's low round with a career-best 74 on Sunday.
Calvin College senior Sam Holland fashioned a collegiate career-low 65 at the Olivet Lou Collins Memorial Invitational on Saturday. His seven-under-par total set a tournament record.
Chi Alpha Sigma is the first national scholar-athlete society to honor those collegiate student-athletes who have excelled in both the classroom and in athletic competition. Chi Alpha Sigma recognizes college student-athletes who receive a varsity letter in their sport, achieve junior academic standing or higher after their fifth full-time semester, and earn a 3.4 cumulative grade point average. Student-athletes who compete for a collegiate club team are also eligible id the club team is overseen by the athletics department at the local chapter.



5. Conference Call



Today we continue our look at Division III conferences with those formed in the big 80s.

Conference: Capital Athletic Conference
Commissioner: Chris Roekle
Headquarters: Findlay, Ohio
Website: CACsports.com
Founded: December 21, 1989
Charter Members (2): Mary Washington, St. Mary's, Md.
Other Core Members (9): Salisbury (1993), Christopher Newport (2013), Southern Virginia (2013), UC Santa Cruz (2020), Finlandia (2020), Mills (2020), Mount Mary (2020), Pine Manor (2020), Pratt Institute (2020)

Oldest: St. Mary's (1840)
Largest: UC Santa Cruz (17,255)
Smallest: Finlandia (370)
Championship Sports: 18
Top Team Moment(s): Salisbury has won two team titles in the same academic year three times - field hockey and men's lacrosse championship twice (2003-04, 2004-05) and the field hockey and women's lacrosse title once (2009-10).

>> Tuesday: St. Louis Intercollegiate Athletic Conference

Previously: AEC | SAA | NECC | NACC | Landmark | NEAC | NEWMAC |
AMCC | NAC | ASC | GNAC | Liberty | CSAC | Skyline

sources: Google Maps, EADA



7. 1 "Normal" Thing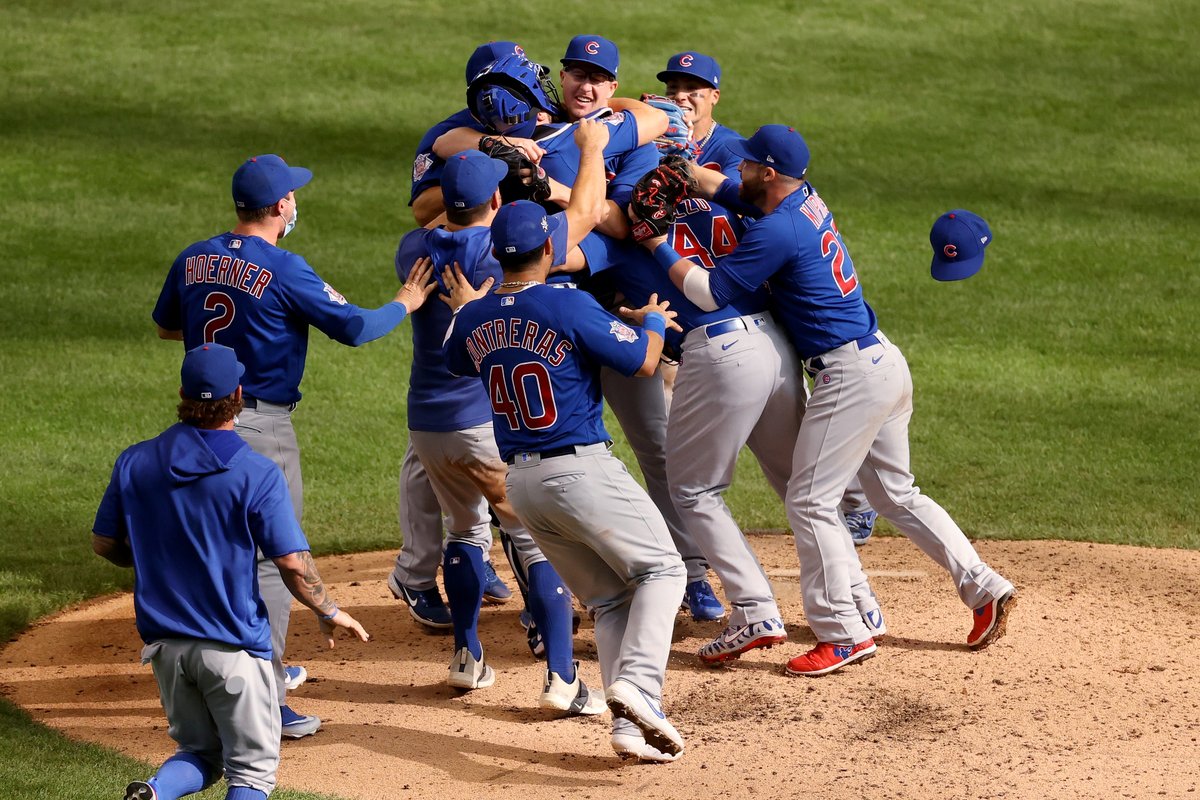 The sporting life almost seemed to return to normal Sunday ... and not a minute too soon.
Opening Day of the NFL season
A baseball no-hitter
A thrilling five-set men's final at the U.S. Open
An NBA team forced its fourth consecutive game 7 in advancing to the Conference semifinals
A LPGA first-time major champion who chipped in for an eagle on 18 to just get into a playoff
Thanks ... it's a start.

>> Continue Reading from the AP


Know someone that would enjoy receiving d3Playbook?
Send an email to d3Playbook@gmail.com with "subscribe" in the subject line