PRESENTED BY CHI ALPHA SIGMA
"recognizing college student-athletes who excel both on and off the field of competition."
D3Playbook
SEPTEMBER 28, 2020 | written by STEVE ULRICH
your must-read briefing on what's driving the day in NCAA Division III

Our goal is to keep you - the influencers in DIII athletics - apprised of what's happening around Division III - the games, polls, news, happenings, awards, calendar of events, and much more. We hope you enjoy d3Playbook and that you'll share this with your friends, colleagues and co-workers.

>> Good Monday Morning


>> Today's Word Count: 801. An easy way to start your work week.

>> Today's Subscriber Count: 1,460. Thank you for your support.

>> Thanks for reading D3Playbook. Please recommend us to a friend or co-worker. Or share with your staff and bring them up-to-speed on what's happening in DIII.


1. Hoop Dreams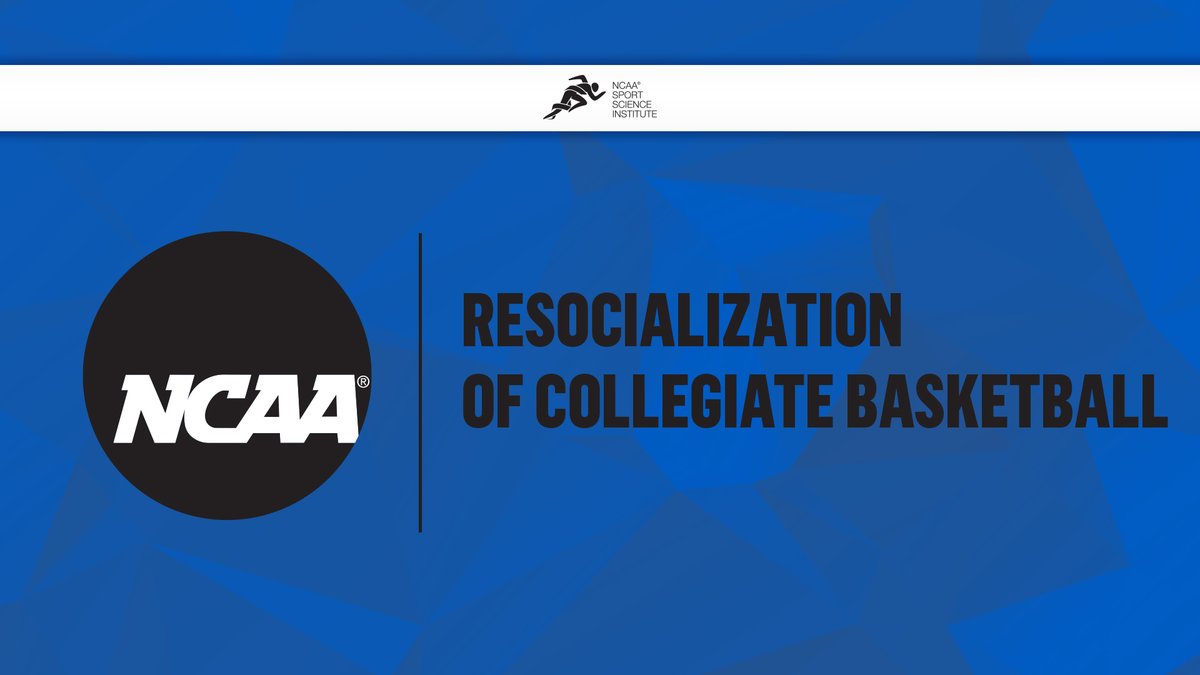 by Charlie Henry, NCAA

"The NCAA Sport Science Institute, in partnership with the NCAA COVID-19 Medical Advisory Group, has released the Core Principles of Resocialization of Collegiate Basketball, its latest set of health and safety guidelines focused on COVID-19 and the first set of guidelines concentrated on basketball.

The guidelines include updates on testing, travel considerations, and access to the court and bench areas. They were presented to and supported by the NCAA Board of Governors on Friday.

The guidelines suggest testing three times per week on non-consecutive days throughout the season, including for officials, as well as the logistics of appropriately distancing Tier 1 individuals (student-athletes and essential personnel who are in regular proximity to them) from other essential personnel during games.

>> Quotable: "This basketball resocialization guidance is based on the best information available in a rapidly changing COVID-19 environment." said NCAA President Mark Emmert. "It is predicated on the assumption that rapid testing capabilities will be readily available later this year. We will constantly assess emerging information as we prepare for the start of the basketball season at the end of November."

>> Quotable II: "The guidelines reflect recommendations from collaboration with the NCAA COVID-19 Medical Advisory Group, which features representatives from across the membership," said NCAA Chief Medical Officer Brian Hainline. "We will continue to work with them and others from the Association in safeguarding student-athlete well-being."

>> Yes, But: Can Division III do this? I've heard from at least one former coach who says no.

>> Continue Reading


2. Winter Sports Update

With recent announcements coming from the North Eastern Athletic and St. Louis Intercollegiate Athletic Conferences to not begin winter sports competitions until January 1 at the earliest, we have put together a list of conferences that have made such announcements. If we have missed yours, please let us know.
3. AFCA Good Works Team





As a time-honored tradition for the past 29 years, Allstate and the American Football Coaches Association (AFCA) are recognizing five Division III student-athletes named to the 2020 Allstate AFCA Good Works Team® for stepping up to help those in need. Annually, Allstate partners with the AFCA to spotlight student-athletes whose remarkable stories often go unnoticed.

The final roster was chosen from 149 nominees. Eleven of the 22 players are from the NCAA Football Bowl Subdivision; 11 are from the NCAA Football Championship Subdivision, Divisions II, III and the National Association of Intercollegiate Athletics; and one honorary head coach.

At ESPN.com/Allstate, fans can vote for the 2020 Allstate AFCA Good Works Team captain once a day now through Nov. 22.

>> Complete Release from AFCA


Chi Alpha Sigma is the first national scholar-athlete society to honor those collegiate student-athletes who have excelled in both the classroom and in athletic competition. Chi Alpha Sigma recognizes college student-athletes who receive a varsity letter in their sport, achieve junior academic standing or higher after their fifth full-time semester, and earn a 3.4 cumulative grade point average. Student-athletes who compete for a collegiate club team are also eligible id the club team is overseen by the athletics department at the local chapter.



4. Weekend Stars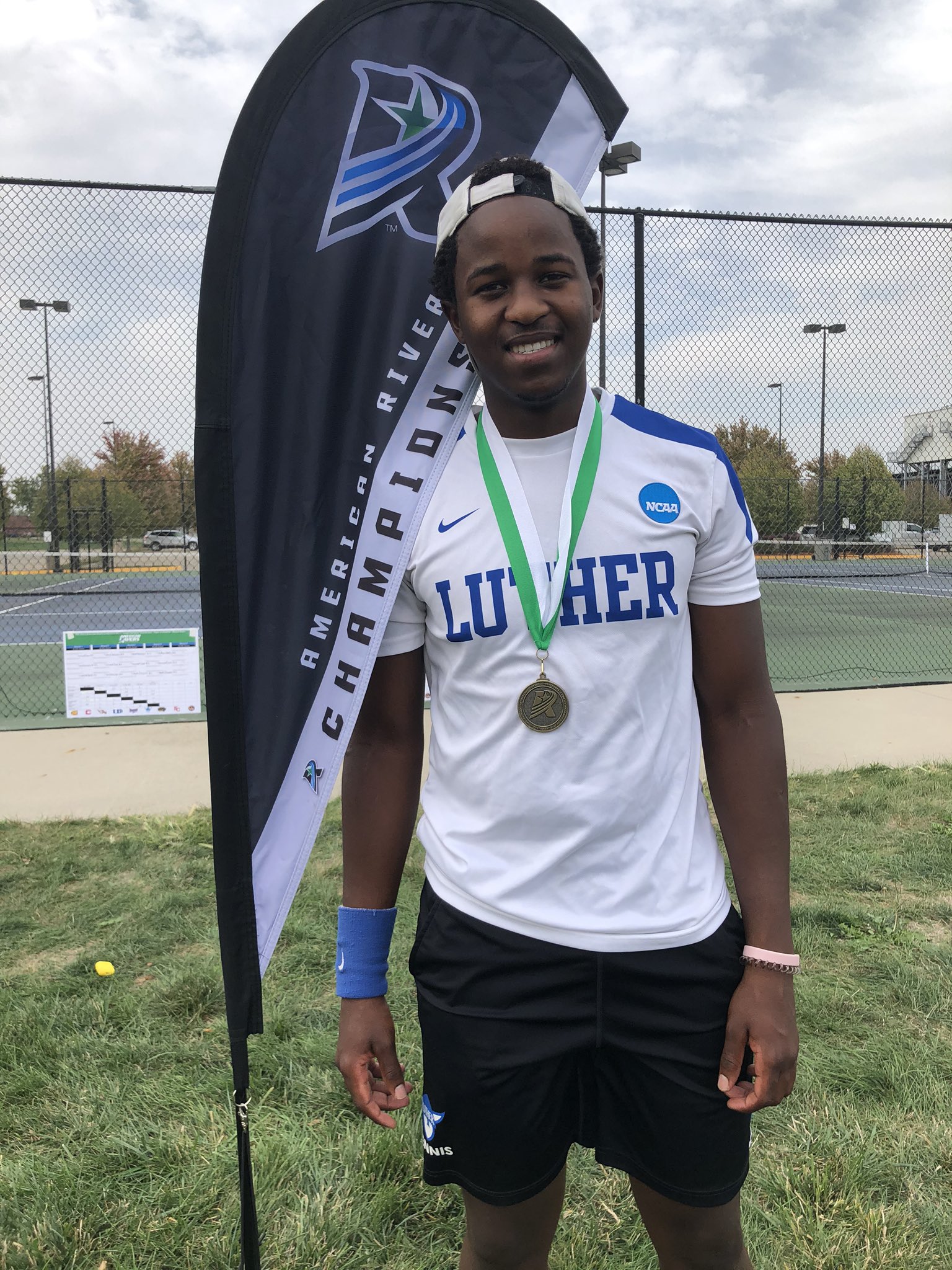 The American Rivers Conference held its men's tennis fall championship tournament at three locations in the Des Moines area last weekend. Luther's Nyathi Motlojoa (pictured) captured the A singles crown by going 5-0 in a six-contestant round-robin, dropping only 10 games in his eight-game pro sets. The Norse's Brook Norwood and Max Loen combined for the A doubles title, also posting a perfect 5-0 mark.
5. Conference Call



Today we continue our look at Division III conferences with those formed in the super 70s.
Conference: Upper Midwest Athletic Conference
Commissioner: Corey Borchardt
Headquarters: St. Paul, Minn.
Website: UMACathletics.com
Founded: 1972
Originally called Twin Rivers Conference; changed name in 1983
Remaining Charter Members (1): U. of Northwestern
Other Core Members (8): Crown (1994), Martin Luther (1995), St. Scholastica (1995), Northland (1998), Minnesota-Morris (2003), Bethany Lutheran (2004), North Central U. (2013), UW-Superior (2015)
Associates (4): Greenville (FB), Iowa Wesleyan (FB), Westminster, Mo. (FB)

Oldest: UW-Superior (1893)
Largest: St. Scholastica (2,061)
Smallest: Northland (557)
Championship Sports: 18
Longest Trip: 320 miles (Martin Luther to Northland)

>> Tuesday: Massachusetts Collegiate Athletic Conference


sources: Google Maps, EADA



7. 1 Playoff Thing
Although my team missed the playoffs for the ninth straight season - even in an expanded year (but who's bitter?) - the MLB playoffs begin on Tuesday.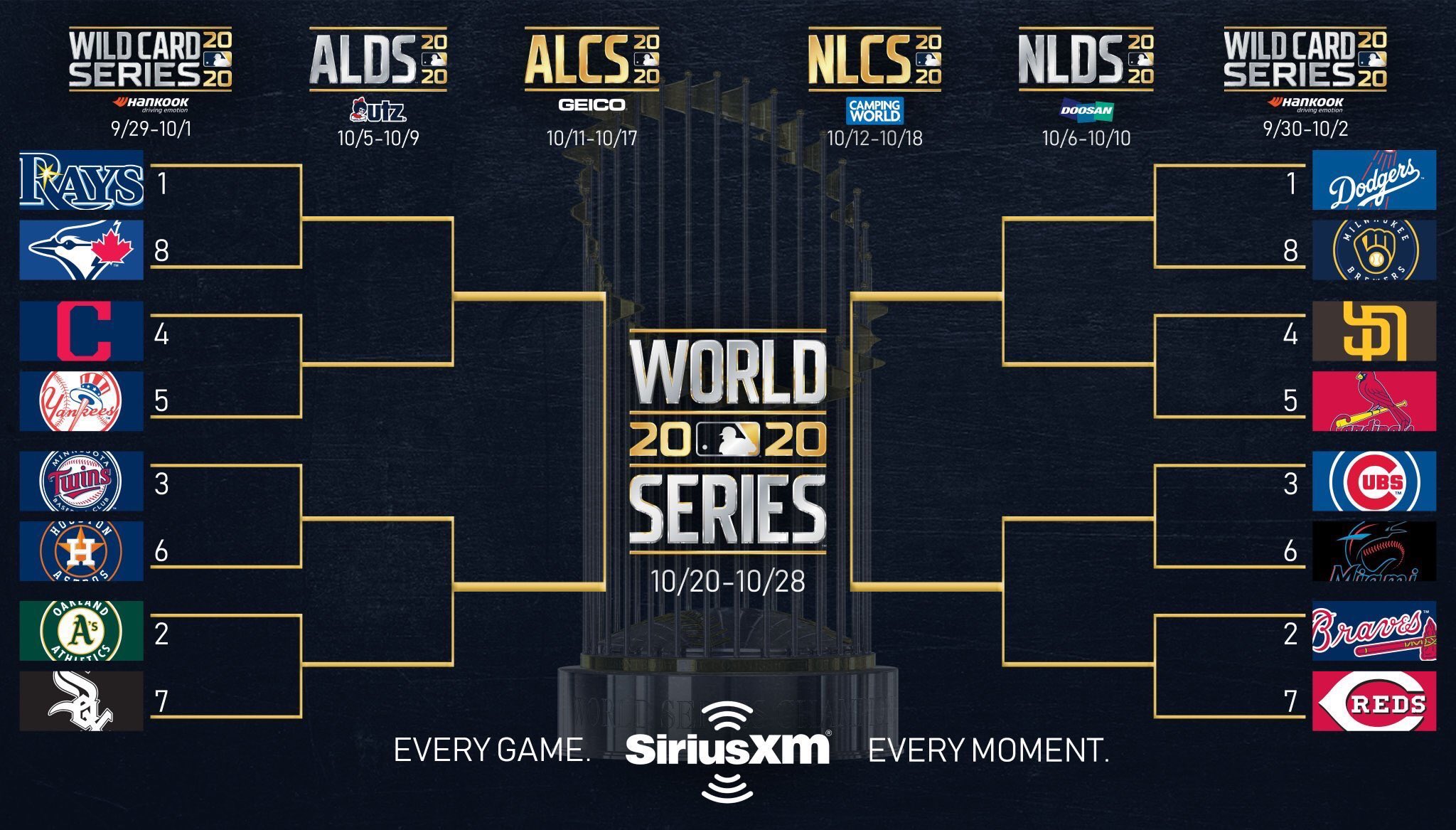 Tough to pick against the Dodgers. Who ya got?


Know someone that would enjoy receiving d3Playbook?
Send an email to d3Playbook@gmail.com with "subscribe" in the subject line