PRESENTED BY CHI ALPHA SIGMA
"recognizing college student-athletes who excel both on and off the field of competition."

D3Playbook

SEPTEMBER 8, 2020 | written by STEVE ULRICH
your must-read briefing on what's driving the day in NCAA Division III

Our goal is to keep you - the influencers in DIII athletics - apprised of what's happening around Division III - the games, polls, news, happenings, awards, calendar of events, and much more. We hope you enjoy d3Playbook and that you'll share this with your friends, colleagues and co-workers.
>> Good Tuesday Morning.
46 years ago, President Gerald Ford pardoned former president Richard Nixon for any crimes he may have committed in his role.

>> Today's Word Count: 879. Brief, concise, smart. An easy 3 1/2 minute read to start your day.

>> Thanks for reading D3Playbook. Please recommend us to a friend or co-worker. Or share with your staff and bring them up-to-speed on what's happening in DIII.


1. Getting The Call


The 2020 NFL season begins on Thursday night and seven players from Division III earned spots on their respective 53-man rosters.

The Minnesota Intercollegiate Athletic Conference leads the way with a pair of representatives, while five members from West Region teams will start the season on the active roster. Three others from the West will begin on the practice squads or the reserve/injured list.

Opening Day Roster
Reserve/Injured List
Practice Squad

2. #whyD3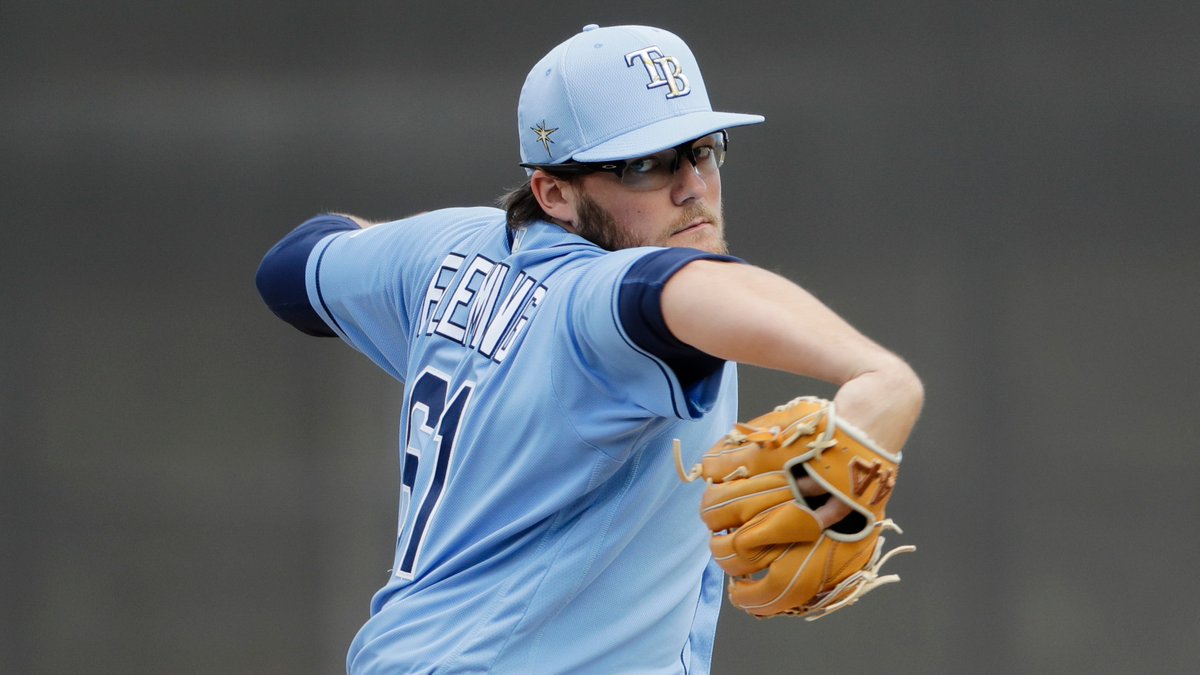 Former Webster University standout Josh Fleming continues to impress with the Tampa Bay Rays, improving his record to 3-0 following a win Friday night against Miami. Fleming allowed seven hits in five innings, striking out two. He currently has a 3.52 ERA with a 1.04 WHIP in three starts.

>> Go Deeper

>> FoxSports Interview After MLB Debut

3. Going Low


Tip of the cap to the Illinois Wesleyan men's golf team on posting a four-man score of 268 in the opening round of the NCAA DIII Preview at Oglebay Palmer Golf Course in Wheeling, W.Va., on Saturday.

Junior Jimmy Morton led the way for the Titans, firing a five-under 66 - the fifth-lowest score in program history. Classmate Will Nummy and senior Justin Park were a shot back at 67, while senior Rob Wuethrich carded a 68. Senior Andrew Abel posted a one-under 70 - a score that was not counted in the final team score.

The Titans, who averaged 67 strokes per man, cooled off just a bit on Sunday, fashioning a 292 for a two-day total of 560.

>> Keep Reading


4. Happy Birthday

"As the conference enters its 50th year of existence, the MASCAC is excited to share our commemorative 50th anniversary logo and webpage that will highlight all the accomplishments of our student-athletes and institutions over the last half century to kickoff the celebration.

During the 1970-71 academic year, at the urging of State College Trustee Howard C. Smith, the athletic directors of the Massachusetts State Colleges held a series of meetings to discuss the possibility of forming an athletic conference. In June of 1971, Smith's dream became a reality as an affirmative agreement was reached and the MASCAC was created.

Throughout the 2020-21 academic year, the MASCAC will be celebrating its 50th anniversary with special MASCAC Made features, facts and trivia commemorating the event. Our conference has a rich history of success on the playing field and in the classroom. Over the academic year, the conference will be highlighting the student-athletes, teams, coaches, and administrators from the last 50 years.

The MASCAC Made series looks at former student-athletes who are currently working at a MASCAC institution or those that have made an impact following graduation from a MASCAC institution. The features will be in several different formats, including a traditional article while some will be Q&A format and recorded interviews."


Chi Alpha Sigma is the first national scholar-athlete society to honor those collegiate student-athletes who have excelled in both the classroom and in athletic competition. Chi Alpha Sigma recognizes college student-athletes who receive a varsity letter in their sport, achieve junior academic standing or higher after their fifth full-time semester, and earn a 3.4 cumulative grade point average. Student-athletes who compete for a collegiate club team are also eligible if the club team is overseen by the athletics department at the local chapter.

Find out more at
ChiAlphaSigma.com
5. Conference Call

Today we begin continue our look at Division III conferences, going back to the 1990s.


Commissioner: Joe Walsh
Headquarters: Winthrop, Mass.
Website: TheGNAC.com
Founded: 1995
Charter Members (6): Albertus Magnus, Emmanuel, Johnson and Wales, Rivier, Saint Joseph's (Conn.), Simmons
Other Members (7): Norwich (1998), Lasell (2007), St. Joseph's Maine (2007), Anna Maria (2011), Colby-Sawyer (2018), Regis (2018), Dean (2020).

Oldest: Norwich (1819)
Largest: Johnson and Wales (6,173)
Smallest: Saint Joseph's Conn. (764)
Longest Trip: 249 (Albertus Magnus to Saint Joseph's, Maine)
Championship Sports: 22
Top Team Moment: Emmanuel advanced to the 2001 women's basketball final four.

>> Tomorrow: Liberty League
>> Looking Back: Atlantic East | SAA | NECC | NACC | Landmark | NEAC | NEWMAC | AMCC | NAC | ASC

sources: Google Maps, EADA
7. 1 Star Trek Thing

The iconic television series - Star Trek - made its television debut in the United States 54 years ago today.

The popular science fiction television series created by Gene Roddenberry was about the adventures of the crew of starship USS Enterprise. The starship was commanded by Captain James T. Kirk, who was assisted by Science Officer Spock and Chief Medical Officer Dr. Leonard McCoy. The first episode of the series, which is now known as The Original Series (TOS), was called the Man Trap and aired on NBC.

>> Little Known Fact: The first episode actually ran two days earlier on CTV in Canada

>> Play Theme Song while reading



Know someone that would enjoy receiving d3Playbook?
Send an email to d3Playbook@gmail.com with "subscribe" in the subject line