PRESENTED BY CHI ALPHA SIGMA
"recognizing college student-athletes who excel both on and off the field of competition."
D3Playbook
SEPTEMBER 25, 2020 | written by STEVE ULRICH
your must-read briefing on what's driving the day in NCAA Division III
Our goal is to keep you - the influencers in DIII athletics - apprised of what's happening around Division III - the games, polls, news, happenings, awards, calendar of events, and much more. We hope you enjoy d3Playbook and that you'll share this with your friends, colleagues and co-workers.
>> Good Friday Morning! Yom Kippur begins at sundown on Sunday and continues until sundown Monday. To those who celebrate, may you have an easy fast.

>> Today's Word Count: 965

>> Thanks for reading D3Playbook. We appreciate your kind words of support. Please recommend us to a friend or co-worker. Or share with your staff and bring them up-to-speed on what's happening in DIII.


1. Football Remains Undefeated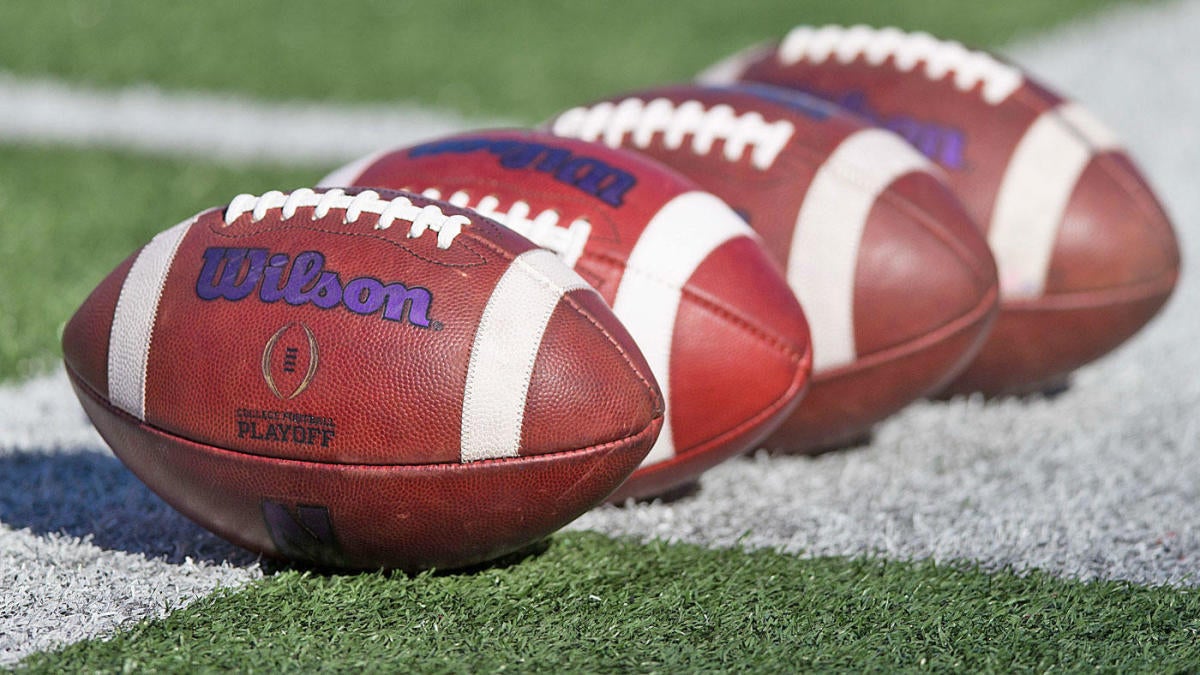 by Pat Forde, Sports Illustrated

"Football is undefeated.

That is the lesson from our summer of angst, our fall of flip-flopping, our back-and-forth battle over whether to play this season amid a pandemic that is not over. Football will not be denied. Football will steamroll those who stand in its path. Football will win in a blowout, then point at the scoreboard.

It is an amazing societal phenomenon. In a nation that had to alter almost every facet of daily life, football was placed on the Must Preserve List. History will judge whether that choice, which might have been more of a primal urging, was the right one.

College football is where the tension lies, given its ties to higher education (classrooms closed, practices ongoing) and its morally squishy economics (so much money coming in, so little of it going to the athletes themselves). The inherent conflicts are glaring in the best of times, and even more so in the morass of 2020."

Now, nine of the 10 FBS conferences are playing with the 10th poised to announce its return today.

>> Why It Matters: "The NCAA medical advisory group listed the sport in its highest risk category during the summer, and chief medical officer Brian Hainline opined against playing. That was brushed aside. The NCAA had no jurisdiction over FBS football, so why listen?"

>> The Final Word: "One of the big reasons this is all working is that college football players have not become notably seriously ill. Let's desperately hope that continues. If it doesn't, and something goes wrong, this will be the undefeated sport's pyrrhic victory."

>> Continue Reading

2. Fall Enrollment Dips
by Audrey Williams June, Chronicle of Higher Education
"How have college enrollments fared in the middle of a pandemic? A new report from the National Student Clearinghouse Research Center, released on Thursday, provides an early look, with data showing a 2.5-percent dip in undergraduate attendance this fall.

The preliminary data, which reflect enrollments as of September 10, reveal that undergraduate enrollments at all types of institutions have declined, compared with the same time last fall. Community colleges fared the worst, with a decline of 7.5 percent. The drop in undergraduate enrollment also played out across all demographic groups — and among international students in particular — and in some states more than others."

>> Situational Awareness: "The center's enrollment results are based on 3.6 million students at 629 colleges, nearly 22 percent of the institutions that report to the organization. The data will be updated monthly throughout the fall as more colleges report their enrollments."




>> Continue Reading ($)


3. Calendar
October 1 - New FAR Orientation Applications Open
October 6 - NCAA Return on Inclusion webinar with Nevin Caple
October 15 - Interpretations and Legislation Committee
October 15 - Membership Committee
October 19-20 - Management Council
October 27-28 - Presidents Council


Chi Alpha Sigma is the first national scholar-athlete society to honor those collegiate student-athletes who have excelled in both the classroom and in athletic competition. Chi Alpha Sigma recognizes college student-athletes who receive a varsity letter in their sport, achieve junior academic standing or higher after their fifth full-time semester, and earn a 3.4 cumulative grade point average. Student-athletes who compete for a collegiate club team are also eligible if the club team is overseen by the athletics department at the local chapter.

Find out more at ChiAlphaSigma.com
4. Conference Call

Today we continue our look at Division III conferences with those formed in the Super 70s

Conference: Old Dominion Athletic Conference
Commissioner: Brad Bankston
Headquarters: Forest, Va.
Website: ODAConline.com
Founded: May 18, 1975
Founded as Virginia College Conference
Remaining Charter Members (8): Bridgewater, Eastern Mennonite, Emory & Henry, Hampden-Sydney, Lynchburg, Randolph-Macon, Roanoke, Washington and Lee
Other Core Members (7): Hollins (1982), Randolph (1982), Sweet Briar (1982), Virginia Wesleyan (1989), Guilford (1991), Shenandoah (2012), Ferrum (2018)
Associates (2): Greensboro (WSWIM), Southern Virginia (FB)

Oldest: Washington and Lee (1749)
Largest: Shenandoah (1,966)
Smallest: Eastern Mennonite (848)
Longest Trip: 373 miles (Emory and Henry to Virginia Wesleyan)
Championship Sports: 24

>> Monday: Upper Midwest Athletic Conference


sources: Google Maps, EADA


6. 1 Naked Thing

Photo: Gene J. Puskar/AP

The naked ballot is the hanging chad of 2020.

In Pennsylvania, Democrats fear that the problem could cause 100,000+ votes to be invalidated.

"Naked ballots" are mail ballots that arrive without inner "secrecy envelopes," the Philly Inquirer explains.
"Pennsylvania uses a two-envelope mail ballot system: A completed ballot goes into a 'secrecy envelope' that has no identifying information, and then into a larger mailing envelope that the voter signs."
The context: The Pennsylvania Supreme Court ruled last week that ballots had to be rejected if not enclosed in the proper secrecy envelope — a victory for President Trump's campaign in the pivotal state. (AP)

- courtesy of Axios


Know someone that would enjoy receiving d3Playbook?
Send an email to d3Playbook@gmail.com with "subscribe" in the subject line