PRESENTED BY CHI ALPHA SIGMA
"recognizing college student-athletes who excel both on and off the field of competition."
D3Playbook
SEPTEMBER 24, 2020 | written by STEVE ULRICH
your must-read briefing on what's driving the day in NCAA Division III
Our goal is to keep you - the influencers in DIII athletics - apprised of what's happening around Division III - the games, polls, news, happenings, awards, calendar of events, and much more. We hope you enjoy d3Playbook and that you'll share this with your friends, colleagues and co-workers.



>> Good Thursday Morning! Did you know that it will be the 20th consecutive year without a repeat champion in MLB as the Washington Nationals have been eliminated? #Natitude

>> Today's Word Count: 1,309. Easy to read. Easy to digest. Get ready for the weekend.

>> Thanks for reading D3Playbook. Please recommend us to a friend or co-worker. Or share with your staff and bring them up-to-speed on what's happening in DIII.


1. A Hit for the Community
by Ricardo Torres, Milwaukee Journal-Sentinel
"At UW-Oshkosh, when the winter season ended they needed to coordinate travel to get teams home.
"We were in the postseason when we got the notification," said Oshkosh athletic director
Darryl Sims
. "We had programs out across the country getting ready to compete for national championships and we had to call them and tell them to come home."
And bad news keeps coming
for sports fans in the college towns across the state.
On Sept. 18, the Wisconsin Intercollegiate Athletic Conference voted unanimously
to suspend all winter sports through the end of 2020, which includes men's and women's basketball, women's gymnastics, men's and women's ice hockey, men's and women's indoor track & field, men's and women's swimming and diving, and wrestling.
The coronavirus pandemic has canceled college sporting events
since March. And while the attention has turned to Division I schools like the University of Wisconsin and Marquette University, Division II and III sports departments are absorbing the financial blow of a lack of sports that echo throughout the school and towns in which these universities reside."
>>
Big Picture
: "The bigger hit for not having football is basically a hit on the community," UW-Whitewater athletic director
Ryan Callahan
said. "When we have a football game day, the people that make the most money are probably going to be the community and different campus services."
>>
Behind the Scenes
: "At Oshkosh, like other schools, coaches use camps and other activities to fundraise for their programs and pay for their operations budget. "Clearly they've had to scale way back on what they would normally do," Sims said. "Just not being able to have those additional resources available is something of great concern."
>>
Be Smart
: If March Madness is postponed again ... "that's going to be a huge hit for all divisions because that basically funds all of Division I, II and III championships," Callahan said."
>>
Continue Reading
2. Bigger Than Sports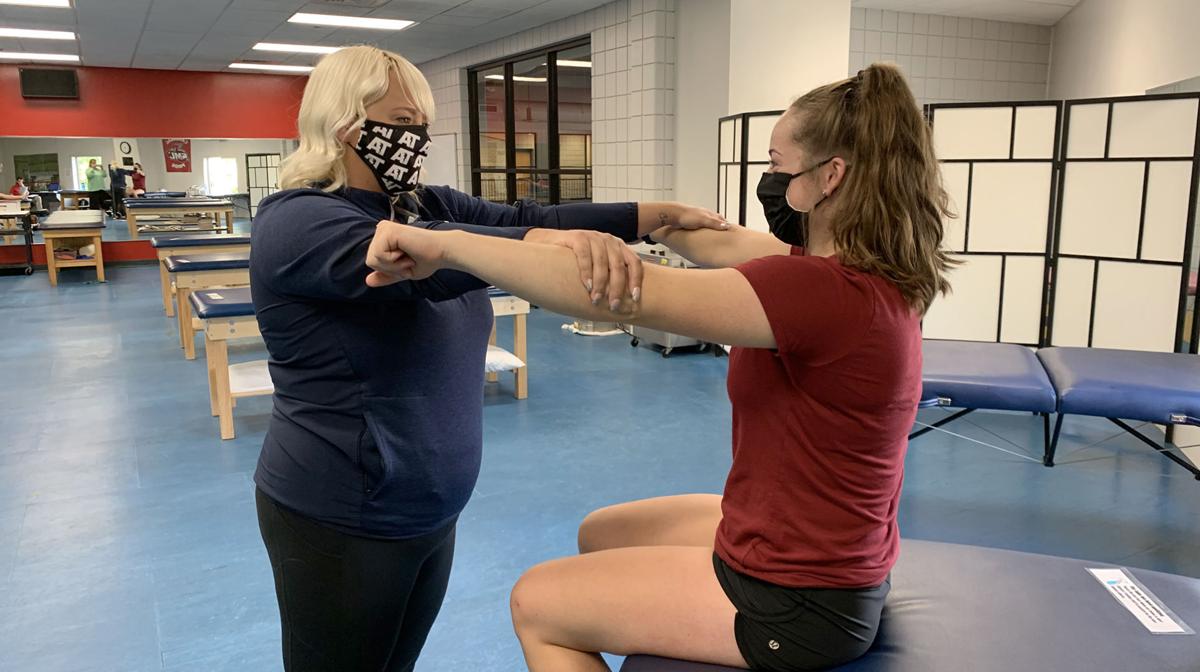 "A survey conducted by National Athletic Trainers' Association (NATA) found that while there may be robust COVID-19 preparedness and safety protocols in place at colleges and universities, athletic trainers are seeing concerning trends in regards to environment, supplies and adherence to policies at all levels of collegiate play. According to the survey of 1,232 collegiate athletic trainers across Division I, II, III, NAIA, and 2-year colleges, 34.76% of student athletes and less than half (46.8%) of coaches and staffers are fully following COVID-19 related safety protocols.
Findings
34.76% of student athletes are fully compliant with university and sport COVID-19 related safety protocols. 58.52% follow somewhat and 6.72% do not follow at all.
Less than half of coaches and staffers (46.8%) are fully compliant with university and sports COVID-19 related safety protocols with 46.23% somewhat follow safety protocols and 6.96% do not follow at all.
21.38% of collegiate athletic trainers do not have access to adequate personal protective equipment (PPE).
13.12% of athletic trainers do not have access to adequate materials for proper sanitation.
44.07% of athletic trainers feel that the environment that they are working in is safe. 46.34% of athletic trainers believe it is somewhat safe and 9.59% believe that it is not safe at all.
>>
Quotable
: "The compliance of student athletes and staff to COVID-19 safety protocols is not just a sports issue; it's a public health issue. In many cases, each person is interwoven into a larger community of students, professors, and beyond, so the results are concerning," said NATA President,
Tory Lindley, MA, ATC
. "It will take every member of the team – from student athletes to staff on the sidelines – to understand that noncompliance is not only a threat to the season but to mitigating the spread of COVID-19."
>>
Doing It Right
: "
COVID-19 has completely changed how we do our jobs
this year," said Saint Mary's (Minn.) head athletic trainer
Jill Collum
, who is in her eighth year as the Cardinals' head athletic trainer. "I am used to seeing lots of athletes at one time, and now we require the athletes to sign up and schedule an appointment with us, so we don't get to see the athletes in the training room like we are used to — and that is something we really enjoy. Without having practices everyday, and no competitions, it is just a different feel overall."
>>
Read the entire NATA release
Chi Alpha Sigma is the first national scholar-athlete society to honor those collegiate student-athletes who have excelled in both the classroom and in athletic competition. Chi Alpha Sigma recognizes college student-athletes who receive a varsity letter in their sport, achieve junior academic standing or higher after their fifth full-time semester, and earn a 3.4 cumulative grade point average. Student-athletes who compete for a collegiate club team are also eligible if the club team is overseen by the athletics department at the local chapter.

Find out more at ChiAlphaSigma.com
4. Reaching Your Donors

What do you think of newsletters as a communications tool? Can they be helpful in reaching out to your alums, parents, students and other patrons of your program?

Let us know what you think.

We appreciate your support.





5. Conference Call



Today we continue our look at Division III conferences with the first formed in the big 80s.


Conference: Centennial Conference
Commissioner: Portia Hoeg
Headquarters: Lancaster, Pa.
Website: Centennial.org
Founded: June 4, 1981
Established as Centennial Football Conference. Became all-sports conference in 1993.
Charter Football Members (8): Dickinson, Franklin & Marshall, Gettysburg, Johns Hopkins, McDaniel, Muhlenberg, Swarthmore, Ursinus
Other Core Members (3): Bryn Mawr (1993), Haverford (1993), Washington College (1993)
Associates (7): Cabrini (WGOLF), Juniata (FB), Marymount (WGOLF), Merchant Marine (WR), Moravian (FB), Susquehanna (FB), Washington and Lee (WR)

Oldest: Dickinson was founded as the Carlisle Grammar School in 1773 and became Dickinson College in 1783. Washington College was founded in 1782. You decide.
Largest: Johns Hopkins (5,553)
Smallest: Haverford (1,303)
Longest Trip: 142 miles (Dickinson to Washington College)
Championship Sports: 24
Editor's Note: Yours truly served as SID for the CFC for two seasons (1984-85) before departing for the Ivies, well before his 26-year stint as executive director (1993-2019).

>> Tomorrow: Old Dominion Athletic Conference



sources: Google Maps, EADA




7. 1 Near Miss Thing

The path of asteroid 2020 SW. Photo: NASA/JPL-Caltech via AP

An asteroid the size of a school bus is expected to zoom safely past Earth today, AP reports.
The newly discovered asteroid will come within 13,000 miles of Earth, well below many of the communications satellites orbiting the planet.

- courtesy of Axios


Know someone that would enjoy receiving d3Playbook?
Send an email to d3Playbook@gmail.com with "subscribe" in the subject line