PRESENTED BY CHI ALPHA SIGMA
"recognizing college student-athletes who excel both on and off the field of competition."

D3Playbook

AUGUST 26, 2020 | written by STEVE ULRICH
your must-read briefing on what's driving the day in NCAA Division III


Our goal is to keep you - the influencers in DIII athletics - apprised of what's happening around Division III - the games, polls, news, happenings, awards, calendar of events, and much more. We hope you enjoy d3Playbook and that you'll share this with your friends, colleagues and co-workers.



>> Good Thursday Morning!

>> Today's Word Count: 1,347. Easy to read. Easy to digest. Get ready for the weekend.

>> Thanks for reading D3Playbook. Please recommend us to a friend or co-worker. Or share with your staff and bring them up-to-speed on what's happening in DIII.


1. The Start of Something Big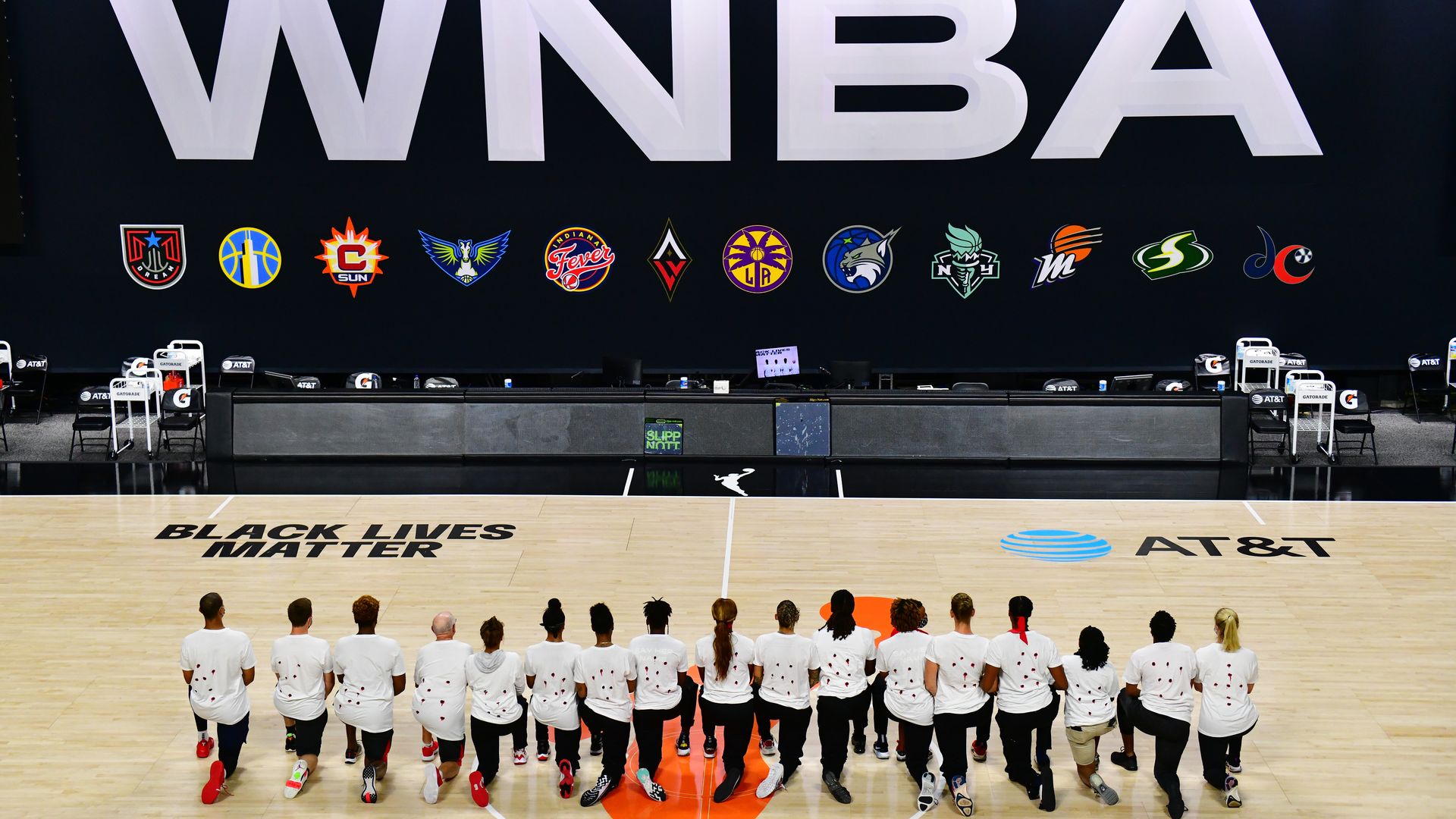 Photo: by Julio Aguilar/Getty Images
by Dan Wetzel, Yahoo Sports
"The NBA constructed a bubble to keep the coronavirus out. It couldn't do anything about real life though.

Now, in the wake of the police shooting of Jacob Blake in Kenosha, Wisconsin, the entire NBA playoffs are teetering as players are rising up by sitting down, refusing to serve as society's entertainment while they feel threatened, hopeless and angry.

They aren't going to shut up, and for now they aren't even going to dribble. At least not while emotions are raw, the opportunity is rare, and the belief they can do so much more than just be basketball players is at hand."

Is this what ends the playoffs, a fight against police brutality and for social justice doing what a pandemic couldn't?

Maybe. It's all on the brink right now, as unprecedented as it is unpredictable."

>> Why It Matters: "Now the players are saying they will sacrifice plenty to do what they can to force reform, to force a country that has for too long accepted that this is just part of life to confront the issue. Money. Fame. A championship they've worked and dreamed a lifetime to achieve. And, yes, plenty of backlash from a segment of society that will not see them as heroes and will most certainly try to marginalize them."

>> What's Next: "The Milwaukee Brewers of Major League Baseball also refused to play Wednesday, causing their game against Cincinnati to be postponed. On Tuesday, the NFL's Detroit Lions, after what was called an "emotional" and "heavy" meeting with players and coaches, decided to call off practice to bring attention to the issue. They wondered out loud if this would cause a snowball." And the WBNA canceled its games on Wednesday.

>> Worth Noting: "The training has to change in the police force. The unions have to be taken down in the police force. My dad was a cop. I believe in good cops. We're not trying to defund the police and take all their money away. We're trying to get them to protect us, just like they protect everybody else." - Doc Rivers, Los Angeles Clippers coach

>> An Important Read

>> Go Deeper on leading discussions on race with DIII commissioners Portia Hoeg and Patrick Summers


2. Put in the Blender

by Holden Thorp, Chronicle of Higher Education
"It always starts with Harvard. In July, when the esteemed university wisely announced that it would move all classes online for the fall semester to limit the spread of Covid-19, President Trump lashed out: "I think it's an easy way out," he said, "and I think they ought to be ashamed of themselves."

Harvard didn't care. But Trump's comments reverberated through red America, and soon thereafter, public and private universities in red states started announcing plans for their students to return.

Those campus administrators were in a tough spot. After my years in administration at the University of North Carolina at Chapel Hill and Washington University in St. Louis (one red-state public, one red-state private), I know how conflicted they were.

The students said they wanted their campuses reopened. The faculty was cautious. The college towns initially wanted everyone to return to drive the economy, but then pulled back. Republican-appointed trustees and titans of industry were insistent that the universities reopen. Blue-state institutions gradually started announcing a virtual semester.

Trump tweeted incessantly that schools and colleges needed to reopen, and then started insisting on resuming college football, of all things. For the red-state football colleges, there was no way out — the lifeblood of these institutions flows through the gridiron. Among some of us veteran administrators, this upheaval is known as "being put in the blender."

>> Why It Matters: "Although the colleges that reopened made efforts to make their campuses safer, they lamented that they could not stop the viral spread that originated in fraternities and sororities and from other forms of socializing. As campuses shut down, that has led to an awkward situation. Isn't social culture part of the experience that colleges celebrate (and sell)? Doesn't that make blaming the students ring hollow?"

>> The Bottom Line: "Colleges may want to blame student partying for not allowing them to reopen successfully, but they have forfeited the moral authority to do so. They try to stop it when it gets out of hand, but they embrace it when it's to their advantage."

>> The Final Word: "Every college is now confronting the problems arising from the synergistic relationship between "bad" student behavior and the financial welfare of the institution."

>> Go Deeper
3. Decade's Best


D3baseball.com has announced its All-Decade team. Three teams and honorable mentions were assembled from the list of All-Americans, All-Region and record setting players who played at least two years in the decade. Following the blueprint in compiling the previous All-Decade team, eighty-two players were selected for the 2010's All-Decade team.

First Team
C-Bruce Maxwell, Birmingham-Southern
1B-Jamie Lackner, Wooster
2B-Tanner Nishioka, Pomona-Pitzer
SS-Sam Dexter, Southern Maine
3B-Toby Welk, Penn State Berks
OF-Taylor Kohlway, UW-La Crosse
OF-Bret Williams, Penn State Harrisburg
OF-Jeremy Wolf, Trinity, Texas
DH-Cal Aldridge, UW-Whitewater
U-Greg Van Sickler, Shenandoah

P-Chris Haddeland, Linfield
P-Brian Rauh, Chapman
P-Tommy Bergjans, Haverford
P-Tommy Parsons, Adrian
P-Blake Stevens, Birmingham-Southern
RP-Kevin Becker-Menditto, Alvernia
RP-Andy Lowe, Heidelberg
RP-Andrew Richards, Southern Maine

Coach-Joe Brown, Cortland

4. Data Download

Colleges With the Best 6-Year Graduation Rates, 2018

4-Year Public Institutions
College of New Jersey (85.8%)
Merchant Marine (84.3%)
SUNY Geneseo (80.9%)
St. Mary's, Md. (80.0%)
SUNY New Paltz (76.5%)
SUNY Oneonta (75.9%)
4-Year Private Institutions
Williams (95.4%)
Washington and Lee (94.9%)
Bowdoin (94.9%)
Washington, Mo. (94.9%)
Swarthmore (94.4%)
Chicago (94.2%)
MIT (94.2%)
Pomona (93.7%)
Amherst (93.3%)
Claremont McKenna (93.1%)
source: Chronicle of Higher Education

Would you like to sponsor this newsletter? Would you like to advertise an open position in your department for a head coach or administrator? Contact d3playbook@gmail.com to get your job opening in front of decision-makers in small-college athletics.



5. Conference Call




Today we begin continue our look at Division III conferences, going from youngest to oldest.



Conference: Northern Athletics Collegiate Conference
Commissioner: Jeff Ligney
Headquarters: Milwaukee, Wis.
Website: NACCsports.org
Founded: 2006
Formed as Northern Athletics Conference. Changed name in 2013.
Charter Members (11): Alverno, Aurora, Benedictine, Concordia Chicago, Concordia Wisconsin, Dominican, Edgewood, Lakeland, Marian, Rockford, Wisconsin Lutheran.
Other Members (2): Milwaukee School of Engineering (2007), Illinois Tech (2018).
Associates (3): Eureka (FB), Mount Mary (WXC), St. Norbert (GOLF, MVB).
Oldest: Rockford (1847)
Largest: Aurora (3,577)
Smallest: Lakeland (778)
Longest Trip: 180 miles (Aurora to Marian)
Championship Sports: 21
Top Team Moment: Benedictine finished second in the 2016 men's basketball chmpionship.

>> Tomorrow: Landmark Conference




sources: Google Maps, EADA




7. 1 Hurricane Thing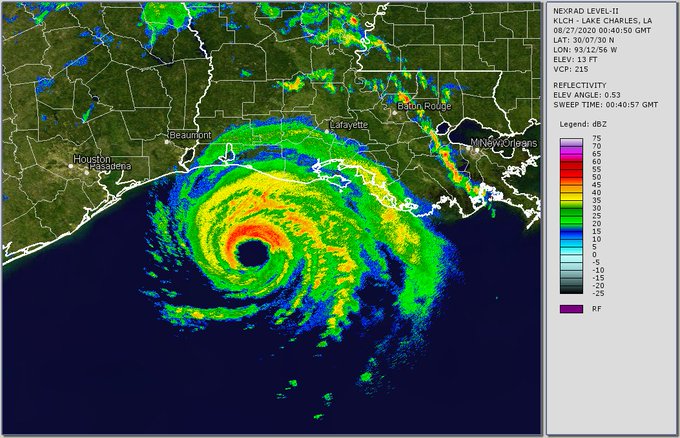 "With an 36-mile diameter eyewall and 150 mph sustained winds, an air parcel in the eyewall makes a full lap around the eye in 45 minutes." - Brian McNoldy, Senior Research Associate at Univ. of Miami's Rosenstiel School

Prayers for all in the path of this monster. Be safe!
Know someone that would enjoy receiving d3Playbook?
Send an email to d3Playbook@gmail.com with "subscribe" in the subject line