D3Playbook
AUGUST 13, 2020 | written by STEVE ULRICH
your must-read briefing on what's driving the day in NCAA Division III

Our goal is to keep you - the influencers in DIII athletics - apprised of what's happening around Division III - the games, polls, news, happenings, awards, calendar of events, and much more. We hope you enjoy d3Playbook and that you'll share this with your friends, colleagues and co-workers.

>> Good Thursday Morning!

>> Today's Word Count: 1,324. Easy to read. Easy to digest. Get ready for the weekend.

>> Thanks for reading D3Playbook. Please recommend us to a friend or co-worker. Or share with your staff and bring them up-to-speed on what's happening in DIII.


1. Most Intriguing Battle in NCAA History
by Pat Forde, Sports Illustrated

"At 9 a.m. on what would be an unprecedented day in college football's baroque, bewildering and bellicose history, a text dropped in from a TV executive who was watching the tumult unfold:

"It's athletic directors, coaches and players vs. presidents, trustees and lawyers in the most intriguing battle in NCAA history."

It was the perfect summation of the underlying tension of this Summer of COVID-19.

At that point, nobody was sure who was going to win that epic confrontation. By the end of the day, it was a split decision. Presidents, trustees and lawyers scored two early victories in the Big Ten and Pac-12; athletic directors, coaches and players got an apparent late win in the Big 12."

>> Situational Awareness: "But for those pressing forward to play, heed one warning: The lawyers will be circling. Not the ones counseling conferences to avoid trifling with players' health, but the ones who will be doing the suing if, God forbid, a player dies, has long-term damage or career-threatening complications."

>> What They're Saying: "Whatever conference(s) decides to play football this fall will be taking a ridiculously high risk they may soon regret. I know and have talked with some of the best plaintiff's lawyers in the country this week, and they're praying the SEC, Big 12 and/or the ACC are greedy enough to stay the course. If things go sideways, the plaintiff's Bar will immediately get their hands on the internal financial analyses of the schools (a FOIA layup), get the conference financials through the discovery process, and then just stand in front of the jurors and point to the conferences that decided not to risk the health of their student-athletes. Good Lord, I'd hate to be the lawyers defending those cases." - Tom Mars, sports attorney

>> Reality Check: And the attorneys lining up to represent plaintiffs? "These are lawyers who've already slain bigger dragons than the SEC, and they can afford to finance the most expensive litigation on the planet. As a coalition, they'd be the legal equivalent of the Death Star."


>> The Final Word: "The university presidents, who are tasked with thinking about the greater good of an entire campus, did something they rarely do—they said no to big-time athletics. Did they want to? Of course not. It's unpopular, and it exposes their athletic departments to massive financial hardship. But they made the hard, proper call in the midst of a pandemic that remains difficult to understand and harder to predict."

>> Continue Reading
2. Conference WOTY Winners Named
"From a program-record pool of 605 school nominees, 161 college athletes have been named conference-level nominees for the 2020 NCAA Woman of the Year Award.

The nominees represent student-athletes from 21 different sports spanning all three NCAA divisions. Of those nominated, 59 nominees competed in Division I, 39 in Division II and 63 in Division III.

The NCAA Woman of the Year program is rooted in Title IX and has recognized graduating female college athletes for excellence in academics, athletics, community service and leadership since its inception in 1991.

The Top 30 honorees will be celebrated and the 2020 NCAA Woman of the Year will be named this fall."

>> The List of Conference Nominees


3. Supreme Court Denies NCAA

by Steve Berkowitz, USA TODAY

"Supreme Court Justice Elena Kagan on Tuesday denied the NCAA's request for a stay of an injunction that will end association-wide limits on education-related benefits that college athletes can receive.

Barring the NCAA's ability to convince U.S. District Judge Claudia Wilken to change the injunction's effective date, Kagan's ruling sets the stage for at least one recruiting cycle in which schools will be able to decide on a conference-level basis whether to allow offers to football, men's basketball and/or women's basketball players that go beyond covering the full cost of attending school.

Wilken issued the injunction in March 2019, when she ruled that that the NCAA's limits on what Bowl Subdivision football players and Division I men's and women's basketball players can receive for playing sports "unreasonably restrain trade" in violation of antitrust laws. The case was brought on behalf of plaintiffs led by former West Virginia football player Shawne Alston."

>> What's Next: "The NCAA has said it will ask the full Supreme Court to take up the case, but it wanted to keep the injunction from taking effect pending the final outcome, saying in a filing last week that "even if just one class" was impacted by the injunction, it would inflict "profound, irreparable harm on the important national institution of intercollegiate athletics.""

>> Of Note: "Even if Supreme Court chooses to hear the case, its calendar for October already is full – and it usually takes months to issue rulings. The early National Letter of Intent signing period for basketball players currently is set for Nov. 11-18 and the early signing period for football players is set for Dec. 16-18."

>> Be Smart: What can now be offered?
Cash or cash-equivalent awards for meeting academic goals and/or graduating, under some constraints.
Paid internships after an athlete's eligibility has ended.
Scholarships to complete undergraduate or graduate degrees at any school.
The cost of computers, science equipment, musical instruments or other items not included in schools' cost-of-attendance calculations, but that are related to academics.

>> Go Deeper


4. And Then There Were None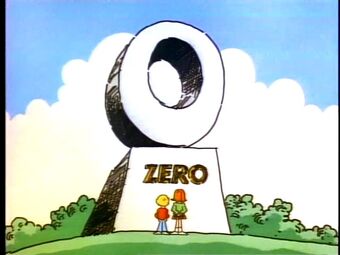 The last Division III conference that remained hopeful for fall competition announced the postponement of four fall sports until the spring.

The American Rivers Conference made the call on Tuesday, citing the NCAA Board of Governors' mandates for testing frequently with short windows for test results in several sports.

"The decision by the Association's highest governing body left the A-R-C's Presidents Council with no options."

Elsewhere in conference land, the New Jersey Athletic Conference adjusted the format for men's and women's basketball schedules for the upcoming season. The NJAC reduced the number of conference games from 18 to nine and delayed the start of conference play until January 20.


Would you like to sponsor this newsletter? Would you like to advertise an open position in your department for a head coach or administrator? Contact d3playbook@gmail.com to get your job opening in front of decision-makers in small-college athletics.
5. Recruiting This Fall?

Data: MaxPreps, Axios research; Cartogram: Andrew Witherspoon/Axios

As local governments go to war over whether high schools can open, the fate of the fall sports season hangs in the balance.
The state of play: The National Federation of State High School Associations has offered a 16-page guide to help states resume athletics, but with so many organizations and school districts involved, there has been little uniformity.
The majority of states have announced delays or postponements for some or all fall sports, while 15 are still planning to hold normal fall sports seasons.
Know someone that would enjoy receiving d3Playbook?
Send an email to d3Playbook@gmail.com with "subscribe" in the subject line