PRESENTED BY CHI ALPHA SIGMA
"recognizing college student-athletes who excel both on and off the field of competition."
D3Playbook
AUGUST 26, 2020 | written by STEVE ULRICH
your must-read briefing on what's driving the day in NCAA Division III
Our goal is to keep you - the influencers in DIII athletics - apprised of what's happening around Division III - the games, polls, news, happenings, awards, calendar of events, and much more. We hope you enjoy d3Playbook and that you'll share this with your friends, colleagues and co-workers.
>> Good Wednesday morning! Halfway home to the weekend.

>> Today's Word Count: 1,353. An easy morning read.

>> Thanks for reading D3Playbook. Please recommend us to a friend or co-worker. Or share with your staff and bring them up-to-speed on what's happening in DIII.


1. The Cruel Side of College Sports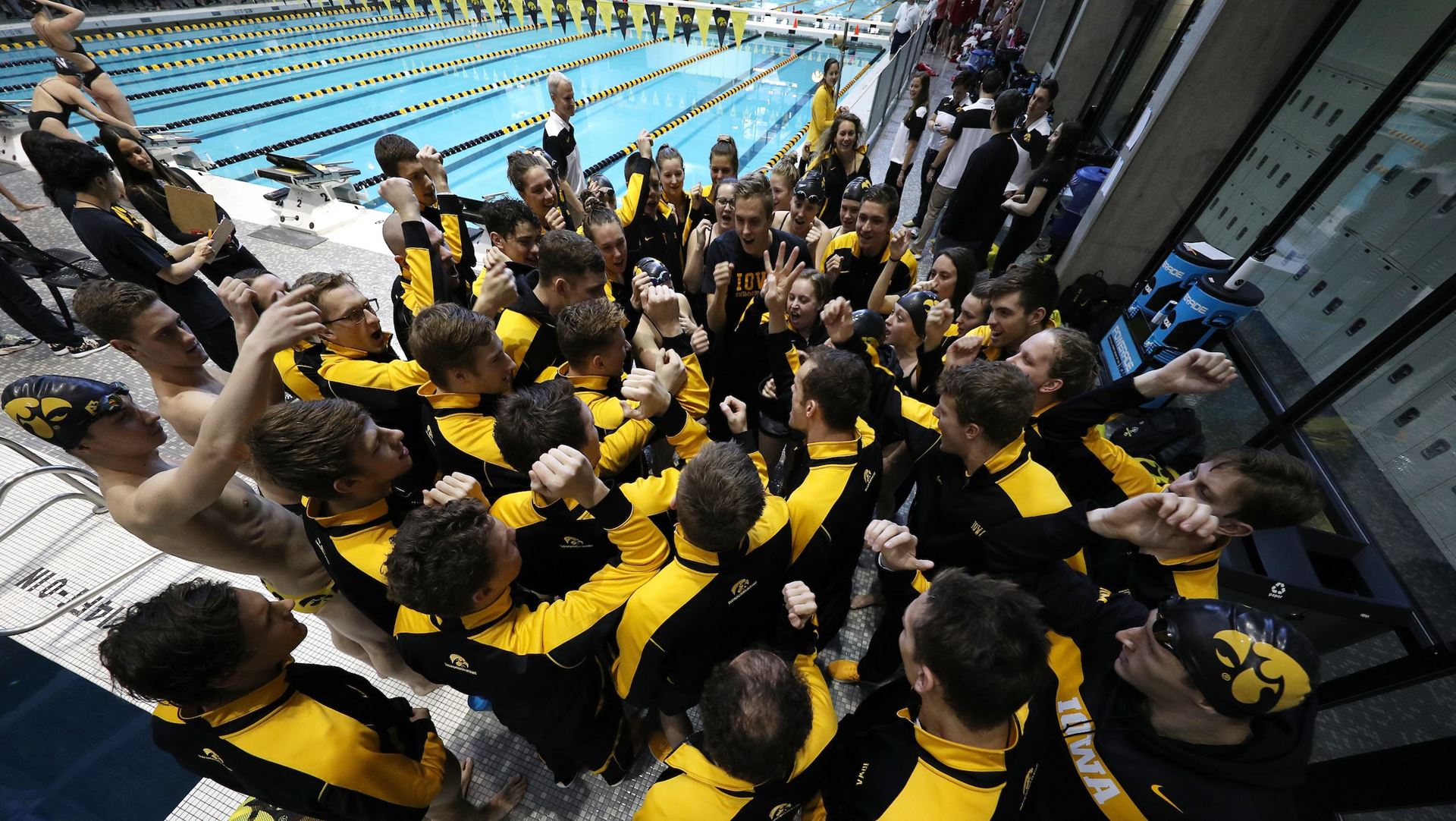 by Pat Forde, Sports Illustrated
"University of Iowa swimmer Tom Schab was in his apartment Friday when he received a notification on his phone: team meeting that morning. That's short notice, he thought.

Conversing with teammates, Schab learned that other sports would be at the meeting as well.

"We started getting pretty nervous," he said.

The meeting was in the practice gym at Carver-Hawkeye Arena, the school's basketball venue. Chairs were spaced apart for social distancing. Schab and 69 other male and female swimmers sat down alongside 14 male gymnasts and 12 male tennis players. Athletic director Gary Barta and some other staffers came in to address the nearly 100 athletes.

Schab said Barta first told them that "before I get to the bad news, everyone is going to be supported." Then he announced that the four sports were being eliminated at the end of the 2020–21 school year. Gone.

According to athletes who were in the room for the announcement, Barta's role lasted about two minutes. He spoke and then fled, leaving the details to his staff and the tears to the athletes."

>> Why It Matters: "Freshmen in the three sports had moved onto campus that week. Foreign athletes had been back for a couple weeks longer to go through COVID-19 quarantine. Classes were starting in three days. Everyone in the gym had committed to being at Iowa, only to have the rug pulled out from under them as soon as they'd unpacked their bags."

>> Reality Check: "No matter what, we are a team—even if we no longer have a team," Schab said. "Even if we end up in different states and different countries, even if some of us end up on different teams. We have to stick together." Then the team did its traditional cheer and sang the school fight song. Even on their worst day as a team, these young men and women were more loyal to Iowa athletics than Iowa athletics is to them."

>> Quotable: "Education is a people business, and these are young people who trusted us and trusted our department and trusted the university." - longtime Iowa swimming coach Marc Long.

>> The Final Word: "These are difficult dollars-and-cents decisions, no doubt. And they're everywhere. Iowa will not be the last Division I school that eliminates sports this school year, especially if the football season fails to happen in either fall or spring."

>> Worth Your Time
2. Leland Earns Byers Scholarship



photo by Naji Saker

"An NCAA committee with oversight of the Walter Byers Graduate Scholarship selected two former student-athletes as recipients of the 2020 awards.

Kayla Leland, who earned her undergraduate degree in health science while competing in basketball, cross country, and indoor and outdoor track and field at Whitworth, and Xavier Gonzalez, who earned his bachelor's degree in mathematics while competing in tennis at Harvard, are this year's recipients.

Leland is in her second year pursuing a Doctor of Pharmacy degree at Washington State. Gonzalez, a 2018 Rhodes Scholar recipient, plans to pursue a doctorate in statistics.

Established in 1988, the Walter Byers Scholarship program each year awards $24,000 grants to one male and one female recipient. The grants can be renewed for a second year. Recipients chosen by the NCAA Walter Byers Scholarship Committee are recognized as combining the best elements of mind and body to achieve national distinction for their achievements and to be future leaders in their chosen field of career service.
Leland was a three-time Division III indoor track All-American, in the 800-meter, mile and 5,000-meter runs. In outdoor track, she was the national runner-up in steeplechase in 2018 and was an All-American in both the steeplechase and the 1,500 meters. Leland added two All-America honors in cross country.
Academically, Leland graduated summa cum laude with a 3.96 GPA. She also made the Washington State College of Pharmacy dean's list.

>> Past DIII Recipients: George Bugarinovic (Johns Hopkins, 2017); Mitchell Black (Tufts, 2016); Kyle Boden (Emory & Henry, 2014).

>> Keep Reading



3.
Working Through the Pandemic
"The career of a Sports Information Director is known to be very hectic and chaotic, with many long days and work every weekend. Just like everyone in the world, the COVID-19 pandemic has turned the life of a SID on its head.

Working through this chaos is Samantha Masayda, who enters her third year as Albertus Magnus College's Sports Information Director. (Josh Smith) took a moment to sit down with Masayda (virtually, of course) to discuss life during the pandemic and how she's working her way through it all."

QUESTION: With all these changes coming at you very quickly, how were you able to handle everything that was thrown at you, and how do you remain calm, positive, and safe?
MASAYDA: Being in athletics and serving in a leadership role has prepared me, as much as possible, for this situation. We just have to do the best we can daily with the hand we are dealt, and control what we can control. I went from setting up and breaking down sporting events, writing game previews and recaps, writing weekly player stories, and creating over 50 graphics a week, to working in isolation in my home office. Although my duties have shifted away from game coverage, my job as Sports Information Director continued, but now with more of a creative and inventive approach."
QUESTION: With your job responsibilities changing daily. Have there been any occupational skills you have improved upon during this unconventional time?
MASAYDA: During March, April, and May, my staff and I was focused on thinking outside of the box when it came to social media and website content. In this field, all the social media and website content rely on games and stats, and without those two items, we have nothing. So during this downtime of no sports, it's up to the sports information department to find creative ways to tell a student-athletes story. For myself, I'm not one for thinking outside of the box when it comes to graphic design or story topics, but this pandemic challenged me for the better.
>>
Read the entire interview
Chi Alpha Sigma is the first national scholar-athlete society to honor those collegiate student-athletes who have excelled in both the classroom and in athletic competition. Chi Alpha Sigma recognizes college student-athletes who receive a varsity letter in their sport, achieve junior academic standing or higher after their fifth full-time semester, and earn a 3.4 cumulative grade point average. Student-athletes who compete for a collegiate club team are also eligible if the club team is overseen by the athletics department at the local chapter.
Find out more at
ChiAlphaSigma.com
4. Conference Call




Today we begin continue our look at Division III conferences, going from youngest to oldest.



Conference: New England Collegiate Conference
Commissioner: Jacob VanRyn
Headquarters: Mansfield, MA
Website: NECCathletics.com
Founded: May 31, 2007
Charter Members (5): Bay Path, Becker, Elms, Lesley, Mitchell
Other Members (3): Dean (2017), Eastern Nazarene (2018), New England College (2018)
Oldest: Becker (1784)
Largest: Lesley (1,687)
Smallest: Mitchell (553)
Longest Trip: 148 miles (New England College to Mitchell)
Championship Sports: 16

>> Tomorrow: Northern Athletics Collegiate Conference

sources: Google Maps, EADA


6. 1 Football Thing
Start dates for games, not practices. Data: MaxPreps. Graphic: Naema Ahmed/Axios

"High school football has already kicked off in thousands of towns across America, and more will join them soon. Elsewhere, entire regions of the country have postponed the season, Axios' Jeff Tracy writes.
The state of play: Seven states have begun playing games, and 10 more are set to join them by the end of the week.
Another 17 states are scheduled to kickoff in September or October, while 16 states — plus Washington, D.C. — have moved the season to the spring."

- courtesy of Axios


Know someone that would enjoy receiving d3Playbook?
Send an email to d3Playbook@gmail.com with "subscribe" in the subject line