D3Playbook
JULY 16, 2020 | written by STEVE ULRICH
your must-read briefing on what's driving the day in NCAA Division III

Our goal is to keep you - the influencers in DIII athletics - apprised of what's happening around Division III - the games, polls, news, happenings, awards, calendar of events, and much more. We hope you enjoy d3Playbook and that you'll share this with your friends, colleagues and co-workers.

>> Good Thursday Morning!

>> Today's Word Count: 1,021. Easy to read. Easy to digest. Four minutes to start your day.

>> Thanks for reading D3Playbook. Please recommend us to a friend or co-worker. Or share with your staff and bring them up-to-speed on what's happening in DIII.


1. 220 Nominated for Woman of Year
NCAA member schools have nominated a record 605 female college athletes for the 2020 NCAA Woman of the Year Award.

Rooted in Title IX, the NCAA Woman of the Year Award was established in 1991 to recognize graduating female student-athletes who have exhausted their eligibility and distinguished themselves in academics, athletics, service and leadership throughout their collegiate careers.

The nominees represent all three NCAA divisions, including 259 nominees from Division I, 126 from Division II and 220 from Division III. Nominees competed in 24 sports, with multisport student-athletes accounting for 128 of the nominees.

Conference offices will select up to two nominees each from their pool of member school nominees. All nominees who compete in a sport not sponsored by their school's primary conference, as well as associate conference nominees and independent nominees, will be considered by a selection committee. Then, the Woman of the Year selection committee, made up of representatives from the NCAA membership, will choose the Top 30 honorees — 10 from each division.

>> NCAA Women of the Year (Division III)
2. Tommies Are DI Bound
by Joe Christensen and Megan Ryan, Minneapolis Star-Tribune
"The University of St. Thomas is officially going Division I, making an unprecedented leap all the way from Division III after getting the NCAA's formal approval Wednesday.

It's the first time in the NCAA's modern era that a school has received permission to reclassify from Division III to D-I.

Tommies fans get one more school year to savor their century-old Minnesota Intercollegiate Athletic Conference (MIAC) rivalries, including the fabled one with St. John's.

Then, starting with the 2021-22 school year, St. Thomas will join the Division I Summit League with North Dakota, North Dakota State, South Dakota, South Dakota State and others – for every sport except football and hockey."

On the gridiron, the Tommies will join the non-scholarship Pioneer League and compete with San Diego, Jacksonville and others. For women's ice hockey, St. Thomas joins Minnesota in the Western Collegiate Hockey Association (WCHA), while the men's program continues its search for a home.

>> What They're Saying: "When you're climbing what feels like an insurmountable mountain, it's difficult to stop and kind of enjoy how far you've come," St. Thomas athletic director Phil Esten said.

>> What They're Saying II: "St. Thomas brings the full package – an excellent academic reputation, experienced leadership, a massive alumni network and a winning culture," Summit League commissioner Tom Douple said

>> Why It Matters: "If the 14-month journey from that moment to Wednesday seemed long for St. Thomas, it wasn't as long as the NCAA's original mandate that schools wait 12 years to transition from Division III to D-I, including a five-year stop at D-II."

>> Keep Reading


3. Tracking the Fall
Becker, Eastern Nazarene, Emmanuel, Gallaudet, Lesley, Norwich, Occidental, Rhodes, Southern Maine, St. Mary's (Md.), Eastern Collegiate Football Conference, Empire 8 Conference, New England Collegiate Conference.

Follow along with the schools and conferences that have announced fall decisions at d3playbook.com/2020/07/tracking-fall-cancellations.html

You can also access this map from the Daily Pennsylvanian that shows U.S. colleges' fall plans.


Would you like to sponsor this newsletter? Would you like to advertise an open position in your department for a head coach or administrator? Contact d3playbook@gmail.com to get your job opening in front of decision-makers in small-college athletics.
4. A New Look Top 25
Back years ago in May, we posted the Street & Smith preseason top 25 for Division III football. We thought it might be worth revisiting, given the changes in the landscape.
North Central, Ill.
Wheaton, Ill.
UW-Whitewater
Mount Union
Mary Hardin-Baylor
Saint John's
Delaware Valley (conference games only)
Muhlenberg (season cancelled)
Salisbury
Central
UW-Oshkosh
Chapman
Susquehanna (season cancelled)
Union (season cancelled)
Bethel
Aurora
Brockport (season cancelled)
Middlebury (season cancelled)
Texas Lutheran
Linfield
Case Western Reserve (season cancelled)
John Carroll (conference games only)
St. Thomas, Minn.
Wartburg
Wesley
6. 1 Cutout Thing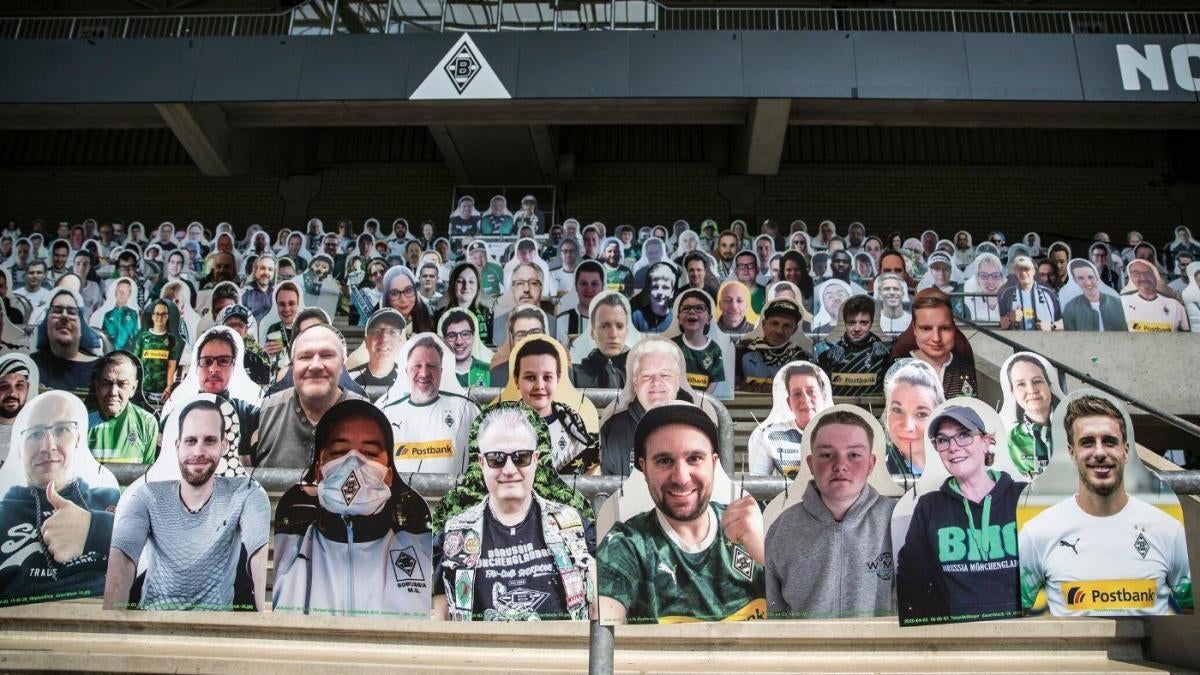 "Your real self might not be able to enjoy a game at Dodger Stadium this season, but your virtual self can.

The Dodgers are the latest team to join the cutout craze: Submit a photo and the team will turn it into a cutout and display it in a seat all season. If the camera locks in on just the right spot, you could see your face at a game while you watch on television.

The Dodgers will hold a presale for season ticket holders Tuesday afternoon, with cutouts available to the public Wednesday."

>> Quotable: "Cutouts cannot be used to cheer on an opposing team."

>> Caveat Emptor: In the event the team is allowed to sell tickets later in the season, the Dodgers said they would "reserve the right to relocate or remove fan cutouts," with no refunds or credits to buyers of the cutouts.

>> The Final Word: Strange days, indeed.

>> Continue Reading

Have a great weekend.
Know someone that would enjoy receiving d3Playbook?
Send an email to d3Playbook@gmail.com with "subscribe" in the subject line