D3Playbook
JULY 7, 2020 | written by STEVE ULRICH
your must-read briefing on what's driving the day in NCAA Division III

Our goal is to keep you - the influencers in DIII athletics - apprised of what's happening around Division III - the games, polls, news, happenings, awards, calendar of events, and much more. We hope you enjoy d3Playbook and that you'll share this with your friends, colleagues and co-workers.

>> Good Tuesday Morning.


>> Today's Word Count: 1,445. Brief, concise, smart. An easy read to start your day.

>> Thanks for reading D3Playbook. Please recommend us to a friend or co-worker. Or share with your staff and bring them up-to-speed on what's happening in DIII.


1. Starting Basketball Earlier?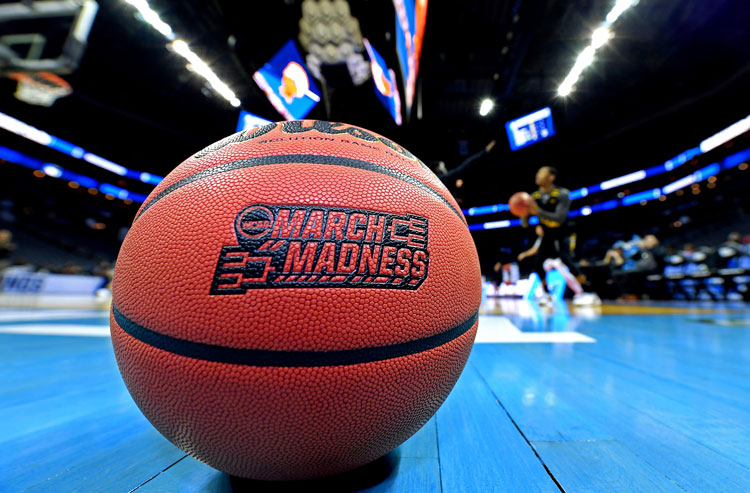 by Pat Forde, Sports Illustrated

"The NCAA's highest-ranking basketball executive has floated the idea to conference leaders about accelerating the start of the men's basketball season, moving it up two weeks to increase scheduling flexibility and get more games played in event of a winter interruption.

NCAA senior vice president of basketball Dan Gavitt told Sports Illustrated on Monday that he has proposed moving season-opening games from Nov. 10 to Oct. 27, with perhaps a corresponding acceleration of practice from the currently scheduled start date of Sept. 29. The goal is for schools to play something closer to a full slate of regular-season games amid what could be an uncertain collegiate school year both academically and athletically, as campuses search for ways to deal with COVID-19 fallout.

"At this point it's just a concept," Gavitt said. "But we have presented it to the (Division I) conference commissioners and the oversight committees. The ball is in their court. It has some utility, adds some flexibility and options with the (academic) calendar changing, which could affect the break period."

>> Why It Matters: "With dozens of schools shutting down campus between Thanksgiving and the start of second-semester courses in January, Gavitt said it is "almost a certainty" that some basketball games scheduled for that window will be canceled. The optics of leaving winter sports teams on campus for six weeks or more while their fellow students are home is an issue, and there are concerns about traveling for several non-conference games during that time. That could result in schools sending their basketball teams home during the break as well, possibly eliminating anywhere from eight to 12 games and truncating the season."

>> Quotable: "A little more time, rather than less time, makes sense to me," Gavitt said. "It would be permissive; no one is saying you have to do it. It would be up to the individual institutions or conferences to figure out how to do it."

>> Be Smart: With many institutions opting to close campus after the Thanksgiving holiday break and not re-opening until mid-January or early February, this concept may not be dismissed out of hand. Opportunities for students participating in athletics to compete will be at a premium and time will not be on their side.

>> Go Deeper
2. Will Supreme Court Hear Alston?
by Steve Berkowitz, USA TODAY

"The NCAA on Monday said it will ask the Supreme Court to take up a case in which a district judge and the 9th U.S. Circuit Court of Appeals have ruled that the NCAA cannot have association-wide limits on education-related benefits that college athletes can receive.

The NCAA, along with its 11 major-conference co-defendants, made the disclosure in a filing that asks the 9th Circuit to stay an injunction issued in March 2019 by U.S. District Judge Claudia Wilken. Wilken's injunction is set to take effect soon after the 9th Circuit formally mandates that it go forward, a step that is scheduled Wednesday.

While Monday's filing is not the NCAA's formal petition to the high court — that will not be due until Oct. 15 — it provides the contours of the association's arguments for why the justices should hear the case and overturn the decisions made so far. The NCAA contends that the 9th Circuit's decision conflicts with decisions of the Supreme Court and other federal appellate courts and deals with "an important question of law."

>> Situational Awareness: "The case was brought on behalf of plaintiffs led by former West Virginia football player Shawne Alston. Among the items Wilken said those athletes may receive were scholarships to complete undergraduate or graduate degrees at any school. The judge also appeared to open the possibility of athletes being able to receive cash or cash-equivalent awards based on academics or graduation, albeit under some constraints."

>> Reality Check: "The NCAA maintains that if the 9th Circuit's ruling stands, "The NCAA and its member schools and conferences will no longer have the flexibility to adopt what in their judgment are appropriate and nationally uniform eligibility rules to preserve the traditional amateur character of college sports."

>> Between The Lines: The NCAA also maintains that the case merits the Supreme Court's attention because "intercollegiate athletics as overseen by the NCAA is a major feature of American life. … And each year, millions of fellow students, alumni, faculty, and other fans watch NCAA competitions, including March Madness and football bowl games, either in person or through regional and national broadcasts. For decades, a hallmark of these competitions has been what Board of Regents called 'a revered tradition of amateurism,' one that 'adds richness and diversity to intercollegiate athletics.' "

>> Worth Noting: The Supreme Court agrees to hear oral argument in about 80 of the 7,000-8,000 cases asked to review each year - 1% of all requests.

>> Continue Reading
3. Do I Stay or Do I Go?
by Rachel Treisman, NPR

"Foreign students attending U.S. colleges that will operate entirely online this fall semester cannot remain in the country to do so, according to new regulations released Monday by U.S. Immigration and Customs Enforcement.

As college students across the United States and around the world contemplate what their upcoming semester might look like, the federal guidance limits options for international students and leaves them with an uncomfortable choice: attend in-person classes during a pandemic or take them online from another country.

And for students enrolled in schools that have already announced plans to operate fully online, there is no choice. Under the new rules, the State Department will not issue them visas, and U.S. Customs and Border Protection will not allow them to enter the country.

>> The Big Picture: "Active students currently in the United States enrolled in such programs must depart the country or take other measures, such as transferring to a school with in-person instruction to remain in lawful status," read a release from ICE's Student and Exchange Visitor Program. "If not, they may face immigration consequences including, but not limited to, the initiation of removal proceedings."

>> The Key Stat: "More than 1 million of the country's higher education students come from overseas, according to the nonprofit Institute of International Education."

>> Of Note: A school's mode of operation plays a major factor. Operating as usual means students are required to take a maximum of one class (three credit hours) online. A hybrid model means students can take more classes online as long as their school certifies that all classes are not online.

>> What They're Saying: "It's an unprecedented public health crisis, and I don't think it's too much to ask for the allowances that they made to continue, especially given the fact that we clearly, quite clearly do not have a handle on the pandemic here right now, unlike other countries that have," immigration lawyer Fiona McEntee said. "This makes no sense."

>> Be Smart: The effects would also reach athletic departments, as 10 returning All-America men's and women's soccer players list hometowns outside the United States as one example.

>> Read More


4. Tracking the Fall

The list of colleges and universities that have completely or partially cancelled their varsity athletic programs for the fall 2020 semester. (as of July 6, 9:30 p.m. EDT)

Capital
Centennial
Liberty
Little East
Midwest
NESCAC
NEWMACNJACSkylineSCIAC
Conference Announcements

SPONSORED MESSAGE


Would you like to sponsor this newsletter? Would you like to advertise an open position in your department for a head coach or administrator? Contact d3playbook@gmail.com to get your job opening in front of decision-makers in small-college athletics.



6. 1 Ladder Thing


And I only used it last weekend to clean the siding on the house. Have a great Tuesday.


Know someone that would enjoy receiving d3Playbook?
Send an email to d3Playbook@gmail.com with "subscribe" in the subject line