D3Playbook
JULY 21, 2020 | written by STEVE ULRICH
your must-read briefing on what's driving the day in NCAA Division III

Our goal is to keep you - the influencers in DIII athletics - apprised of what's happening around Division III - the games, polls, news, happenings, awards, calendar of events, and much more. We hope you enjoy d3Playbook and that you'll share this with your friends, colleagues and co-workers.

>> Good Tuesday Morning.


>> Today's Word Count: 1,111. Brief, concise, smart. An easy read to start your day.

>> Thanks for reading D3Playbook. Please recommend us to a friend or co-worker. Or share with your staff and bring them up-to-speed on what's happening in DIII.


1. Can You Afford COVID-19 Costs?
by Megan Ryan, Minneapolis Star-Tribune

"The NCAA's new COVID-19 testing recommendations released this week have seriously derailed lower-division sports' hope for fall competition, coaches and athletic directors from Minnesota colleges said Friday.

"Although I think the NCAA puts together plans that are in the best interest of our students and their health and well-being," Macalester AD Donnie Brooks said, "I immediately thought that this is going to price non-Power Five schools out of fall sports."

Per the NCAA's guidelines, which aren't requirements, student-athletes in high-contact risk sports such as football, soccer and volleyball will need COVID-19 testing within 72 hours of every game. The cost of that, as St. John's football coach Gary Fasching put it, is "astronomical."

"It's incredible costs that I don't know that we could absorb at this time," Fasching said.

>> Reality Check: "The cost of testing could become a tipping point. Brooks estimated for just his D-III fall sports high-risk teams — men's and women's soccer, football and volleyball — testing would cost more than $300,000."

>> Reality Check II: "At St. John's, Fasching expects what could be his biggest-ever roster of 220 players arriving on campus Aug. 22. Testing for each of the seven remaining games on the D-III Johnnies' schedule could cost $154,000."

>> Be Smart: "A lot of schools can ask ourselves, 'Is it responsible of us to be using the test when there's so many others in need of this testing as well?' " Brooks said. " … Do [testing facilities] have the capacity?"

>> Continue Reading
2. A New Meaning for Test Time
by Nick Anderson, Washington Post
"Before it reopens next month, Colby College will require all students coming to its campus in Maine to be tested for the novel coronavirus. But that's just the beginning of its pandemic safety plan.

The private liberal arts school will require everyone on campus, from nearly 2,000 students to the college president, to swab their lower nasal cavities three times a week at the start of the semester. Then they'll do it twice weekly until the term ends. A laboratory in Massachusetts will deliver results within 24 hours to the school in the riverfront town of Waterville.

It could add up this fall to 85,000 tests for Colby at a cost of as much as $2.5 million. That's far more testing per capita than some major universities are projecting.

Of all the educational unknowns in an extraordinary year of disease and disruption, one of the most vexing for colleges and universities is this: How much viral testing is enough?

>> Situational Awareness: Colby, which plans to teach in person as much as possible, has staked out a maximalist position: Test everyone, and test often.

>> Yes, But: "The CDC has not endorsed universal testing at colleges. Citing a lack of research, the agency said on June 30 that it is "unknown" if a policy of testing everyone who enters a campus would curtail transmission of the virus more than measures such as social distancing, face covering, hand washing and intensive cleaning. "Therefore, CDC does not recommend entry testing of all returning students, faculty, and staff," the agency said."

>> What They're Saying: "Yes, we're going to be tested twice a week," said Genesis Cazalez, a rising senior from Houston. That eases the tensions a little bit for the students, but I don't know that it will ease the tensions for the community."

>> The Final Word: "Students want to be there, and we want to be there," said government professor Dan Shea. "We all want to come together. That's what we do."

>> Continue Reading
3. A Golden Season

With all the difficult news coming out about the fall 2020 season, we thought it might be time to dust off some anniversary seasons from the past. Today, we'll start with the 1995 NCAA men's soccer championship tournament.

Each edition of D3Playbook, we'll bring you the results of a round of play, culminating on July 30 with the final. Now, we know you might remember how this ends ... or can look it up online if you choose ... but maybe you'll just want to follow along with us over the next 10 days.

1995 Men's Soccer Tournament
Amherst tied Middlebury, 1-1 (advanced on PKs)
Williams (host) d. Plymouth State, 2-0

TCNJ d. Connecticut College, 4-0
Stockton d. Rowan (host), 3-0

Ithaca tied Rochester, 1-1 (advanced on PKs)
Fredonia (host) d. St. Lawrence, 2-0

Muhlenberg d. Elizabethtown, 1-0
Messiah (host) d. Gettysburg, 3-1

Virginia Wesleyan d. Greensboro, 1-0
Methodist (host) d. Maryville, Tenn., 4-0

Washington U. d. Rhodes, 1-0
Wheaton, Ill. (host) d. UW-Oshkosh, 3-1

Hiram d. Hope, 1-0
Ohio Wesleyan (host) d. Kenyon, 1-0

Chapman d. Colorado College, 2-0
UC San Diego (host) d. St. Thomas, Minn., 4-0

Headlines: Williams, Virginia Wesleyan and Methodist are remain undefeated on the season with wins. Marlins (18-0-1) and Monarchs (18-0) meet in second round. Rowan is handed its first loss of the year.





SPONSORED MESSAGE


Would you like to advertise in this newsletter? Would you like to advertise an open position in your department for a head coach or administrator? Contact d3playbook@gmail.com to get your job opening in front of over 1,300 decision-makers in small-college athletics.



6. 1 "Going Home" Thing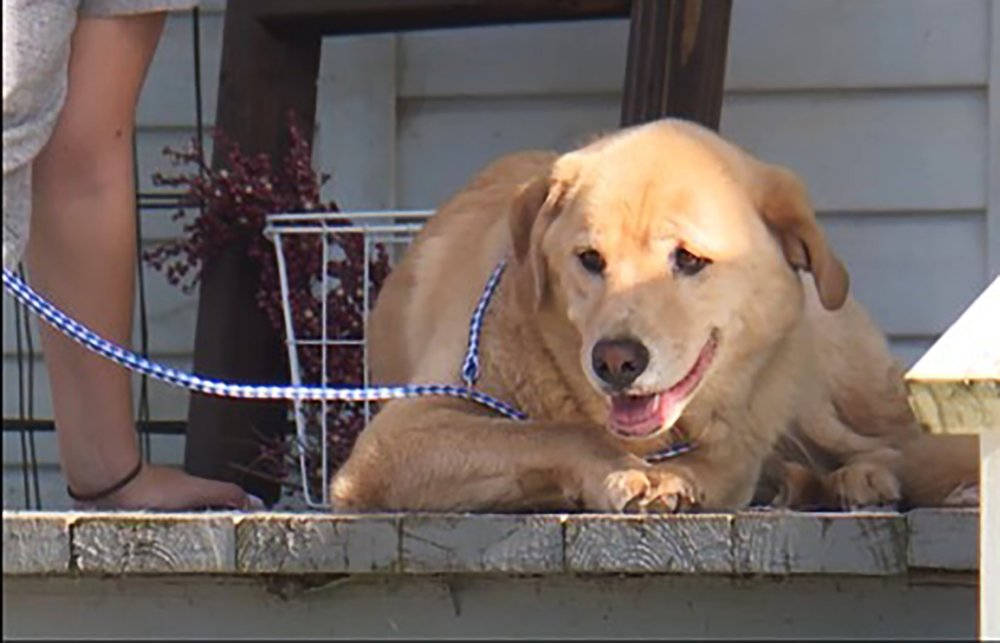 "A dog named Cleo who disappeared from her home in Kansas earlier this month turned up a few days later at her old home in Missouri, about 50 miles (80 kilometers) away.

Colton Michael told television station KMBC that the 4-year-old Labrador retriever-border collie mix showed up on the front porch of his family's home in Lawson, which is about 30 miles (48 kilometers) northeast of Kansas City.

Cleo's owners, who had moved to Olathe, Kansas, about 50 miles (80 kilometers) southwest of Lawson, couldn't believe it when Michael called and said the dog had turned up at their old home. They had posted on Facebook a week earlier about the missing dog. Neither family knows how Cleo made the trip, which would have required her to cross at least one river."

>> Morale of the Story: Dogs.

courtesy of Associated Press
Know someone that would enjoy receiving d3Playbook?
Send an email to d3Playbook@gmail.com with "subscribe" in the subject line