D3Playbook
JULY 23, 2020 | written by STEVE ULRICH
your must-read briefing on what's driving the day in NCAA Division III

Our goal is to keep you - the influencers in DIII athletics - apprised of what's happening around Division III - the games, polls, news, happenings, awards, calendar of events, and much more. We hope you enjoy d3Playbook and that you'll share this with your friends, colleagues and co-workers.

>> Good Thursday Morning!

>> Mamas let your sons grow up to be "Mookie." As in Betts. The newest LA Dodger is reportedly signing a 12-year, $365 million contract.

>> Today's Word Count: 1,497. Lots of news. Easy to read. Easy to digest.

>> Thanks for reading D3Playbook. Please recommend us to a friend or co-worker. Or share with your staff and bring them up-to-speed on what's happening in DIII.


1. 48 Hours
What have we seen since we last met on Tuesday? Eight conferences suspended or cancelled fall championships and competition, while two institutions shut down fall play for the remainder of the calendar year.
Atlantic East Conference
Capital Athletic Conference
City University of New York Athletic Conference
Colonial States Athletic Conference
Liberty League
North Coast Athletic Conference
Northwest Conference
Old Dominion Athletic Conference
Manhattanville
Washington University
Now, word has it that the NCAA Board of Governors could cancel this year's Division III fall championships as early as Friday with the recommendation of the DIII Management Council.

Still on the board are these 10 conferences that have yet to make a public announcement.
Allegheny Mountain (AMCC)
American Rivers
American Southwest
College Conference of Illinois and Wisconsin (CCIW)
Landmark
Little East
New Jersey (NJAC)
Northern Athletics (NACC)
Skyline
WIAC (Wisconsin)
While these 12 conferences have announced their intention to have conference-only or another hybrid form of competition.
Heartland
Michigan
Middle Atlantic
Midwest
Minnesota
Ohio
Presidents
St. Louis
SCIAC
UAA
Upper Midwest
USA South
Follow along with the schools and conferences
that have announced fall decisions at
d3playbook.com/2020/07/tracking-fall-cancellations.html
You can also
access this map
from the
Daily Pennsylvanian
that shows U.S. colleges' fall plans.
>>
Between The Lines
: These decisions have taken a human toll as well on presidents, athletic directors and commissioners. No one wanted to make these calls. Remember that when the calls of protest inevitably come in. Unfortunately, the virus sets the timetable.
>>
Be Smart
:
Looking at the COVID Tracking Project map
, it is hard to believe that these conferences will be able to hold onto to some semblance of a fall season.
2. Street Smarts
The NCAA announced the 42 recipients of its Postgraduate Scholarships for the 2019-20 spring campaign and 20 Division III students were on the list.

Women's Recipients (11)
Anna Foley, DePauw (golf)
Kaitlyn Fox, Virginia Wesleyan (lacrosse)
Peyton Greco, Ithaca (golf)
Grace Haigh, DePauw (tennis)
Michelle Karabin, Carnegie Mellon (outdoor track and field)
Delia Labatt, Bethel (outdoor track and field)
Melissa Livermore, Texas-Dallas (softball)
Audrey Miller, Loras (outdoor track and field)
Alyssa Olson, Coe (softball)
Olivia Robb, Washington College (rowing)
Jennifer Su, Johns Hopkins (outdoor track and field)

Men's Recipients (9)
Titus Bera, Wooster (tennis)
Will Daniels, Central (outdoor track and field)
Benjamin Jacobson, Coe (baseball)
Eungjae Kim, Emory (baseball)
Michael Merical, Nebraska Wesleyan (outdoor track and field)
Nicholas Russello, Lycoming (lacrosse)
Maxwell Scott, Oberlin (lacrosse)
Zachary Shelley, Johns Hopkins (outdoor track and field)
Wesley Wagner, Wooster (lacrosse)

>> Conference call: American Rivers (5), North Coast (5), Centennial (3), UAA (2), Liberty (1), ASC (1), MAC (1), Minnesota (1), ODAC (1).


3. Management Council Recap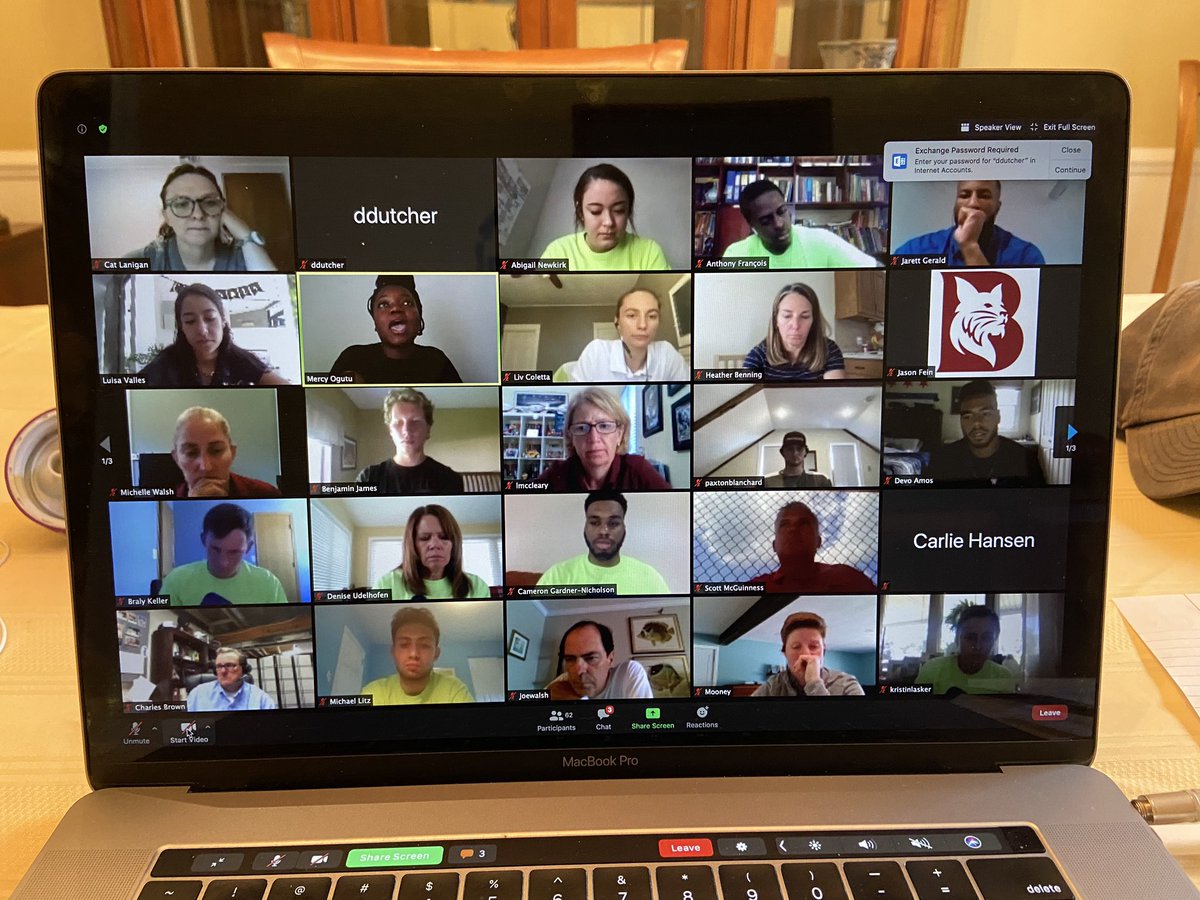 by Jeremy Villanueva, NCAA

"The Division III Management Council approved a proposal to allow schools and conferences to have flexibility in conducting and/or continuing fall sports practices and competition into the spring. The action is effective immediately, pending a request for expedited ratification by the Presidents Council. The Management Council met by videoconference Sunday through Tuesday.

The Playing and Practice Seasons Subcommittee recommended the proposal, which waives current bylaw parameters and allows schools to define the playing season by a certain number of days instead of weeks, and those days do not have to occur in consecutive weeks. The measure applies to all sports and eliminates the distinction between traditional and nontraditional segments. Basketball, ice hockey and wrestling will be able to start practice Oct. 1 but maintain the existing competition start dates.

The Management Council also recommended the NCAA Board of Governors cancel this year's Division III fall championships due to the COVID-19 pandemic. Council members committed to continue monitoring and assessing the evolving conditions and making recommendations in the best interest of Division III student-athletes, coaches and staff.

The recommendation will go to the Board of Governors and Presidents Council. The Board has the authority to suspend NCAA championships. Its next scheduled meetings are July 24 and Aug. 4.

>> Elsewhere: The Council advanced two legislative concepts on name, image and likeness that the Working Group recommended last week. The group also approved an official interpretation related to hardship waivers and competition in the second half of the season.

>> What They're Saying: "These are unprecedented times, and they are challenging us to think 'out of the box' and encouraging us to think about how our business can be conducted in ways we haven't historically done," said Heather Benning, executive director of the Midwest Conference and chair of the Council.

>> Continue Reading


Would you like to sponsor this newsletter? Would you like to advertise an open position in your department for a head coach or administrator? Contact d3playbook@gmail.com to get your job opening in front of decision-makers in small-college athletics.
4. Tying It All Together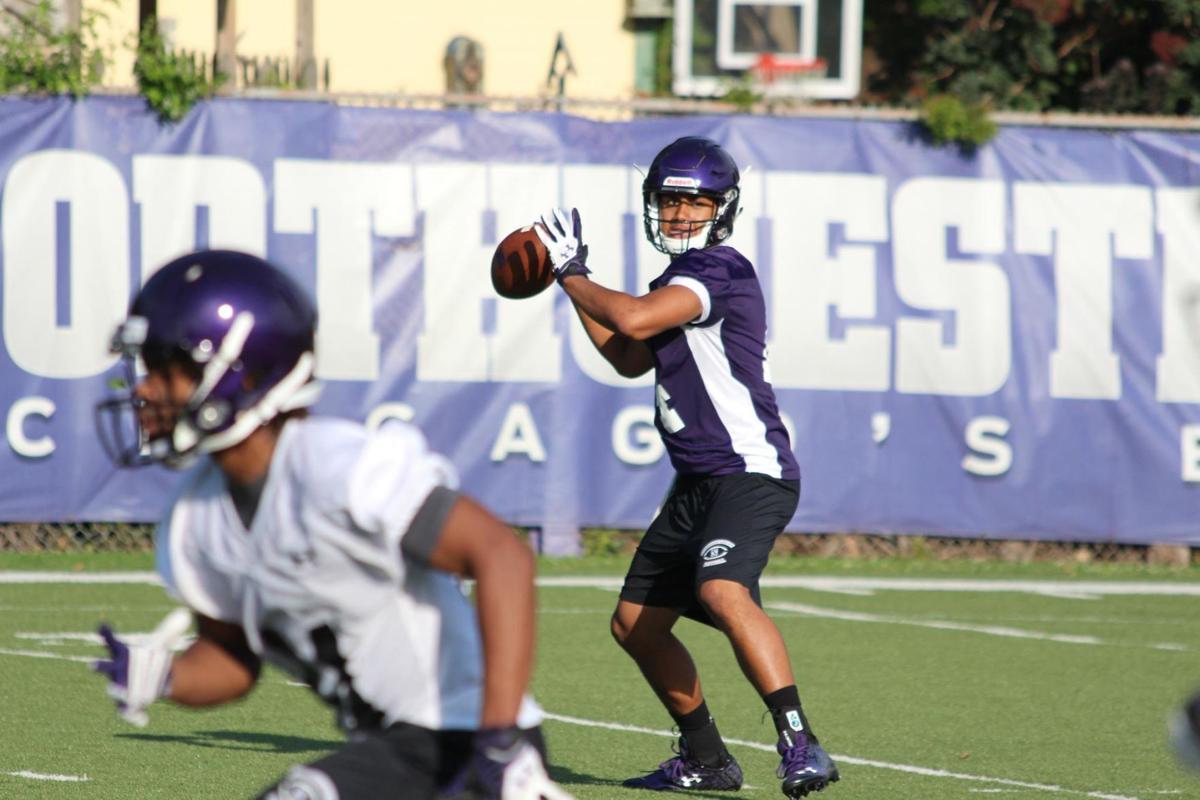 by Stu Durando, St. Louis Post Dispatch



"Football and fashion have made for a combination that Lloyd Yates has embraced since the start of high school.

The roots of his love for impeccable dress date to the early 1900s, but the Washington University football transfer also hopes to make it his future while seeking to revive his football career.

The budding entrepreneur will bring his love of ties, which he has turned into a business, and other apparel to campus along with two years of eligibility while pursuing a master's degree at the Olin Business School.

It started with a desire to look good on game days and took on a life of its own. Now, Yates can wear his own creations to games and give teammates a higher bar for style."

>> Situational Awareness: Yates was a three-star recruit out of high school and matriculated at Northwestern looking to start at QB in the Big Ten. Instead, he was moved to receiver but could not get on the field.

>> Quotable: "I'm definitely a quarterback, but that doesn't mean I can't contribute elsewhere," Yates said. "When I graduated, I felt like I had so much more in the tank that I couldn't showcase at Northwestern. My expectation was to get a fair shot."

>> What's Next: Because he redshirted his first year and graduated so quickly, he has two years of eligibility remaining. That's handy because it matches the length of the MBA program he is entering.

>> Knotty Issue: "Besides football and school, Yates will put a lot of time into Tylemen Ties. He started the business after his freshman year of college when his father gave him a box of old ties, which Yates decided to sell. He transformed his dorm room operation into a larger endeavor. Yates created a website for sales and began making business deals with universities. He said the business is moving close to profitability."

>> Keep Reading



5. A Golden Season, 2nd Round

With all the difficult news coming out about the fall 2020 season, we thought it might be time to dust off some anniversary seasons from the past. Today, we'll continue with the 1995 NCAA men's soccer championship tournament.

Each edition of D3Playbook, we'll bring you the results of a round of play, culminating on July 30 with the final. Now, we know you can look this up online if you choose ... but maybe you'll just want to follow along.

Williams (host) d. Amherst, 3-0
TCNJ d. Stockton, 4-1

Ithaca d. Fredonia (host), 4-1
Muhlenberg d. Messiah (host), 1-0 (3 ot)

Methodist (host) d. Virginia Wesleyan, 2-1
Washington U. d. Wheaton, Ill. (host), 2-1

Ohio Wesleyan (host) d. Hiram, 1-0 (2 ot)
Chapman d. UC San Diego (host), 1-0

>> Headlines: Williams and Methodist are remain undefeated on the season with wins. TCNJ advanced to the third round for the second straight year. Virginia Wesleyan suffered its first loss of the season. Host teams went 3-4 in the second round.

>> Quarterfinals: Williams at TCNJ; Ithaca at Muhlenberg; Methodist at Washington U.; Ohio Wesleyan at Chapman.

>> Third Round Results coming Monday

Have a great weekend.
Know someone that would enjoy receiving d3Playbook?
Send an email to d3Playbook@gmail.com with "subscribe" in the subject line