D3Playbook
JUNE 22, 2020 | written by STEVE ULRICH
your must-read briefing on what's driving the day in NCAA Division III

Our goal is to keep you - the influencers in DIII athletics - apprised of what's happening around Division III - the games, polls, news, happenings, awards, calendar of events, and much more. We hope you enjoy d3Playbook and that you'll share this with your friends, colleagues and co-workers.

>> Good Monday Morning


>> Editor's Note: D3Playbook is on its summer schedule, publishing twice per week on Mondays and Thursday (since you're not in the office on Fridays, wink). We will also bring any breaking news when it happens.

>> Welcome: We added six representatives of the NCAA Division III FAR Advisory Group and Division III FARA leadership to our subscriber base today. We hope you enjoy our newsletter.

>> Today's Word Count: 1,355 words ... a little more than 5 minutes of your valuable time.

>> Thanks for reading D3Playbook. Please recommend us to a friend or co-worker. Or share with your staff and bring them up-to-speed on what's happening in DIII.


1. Can The Band Play On?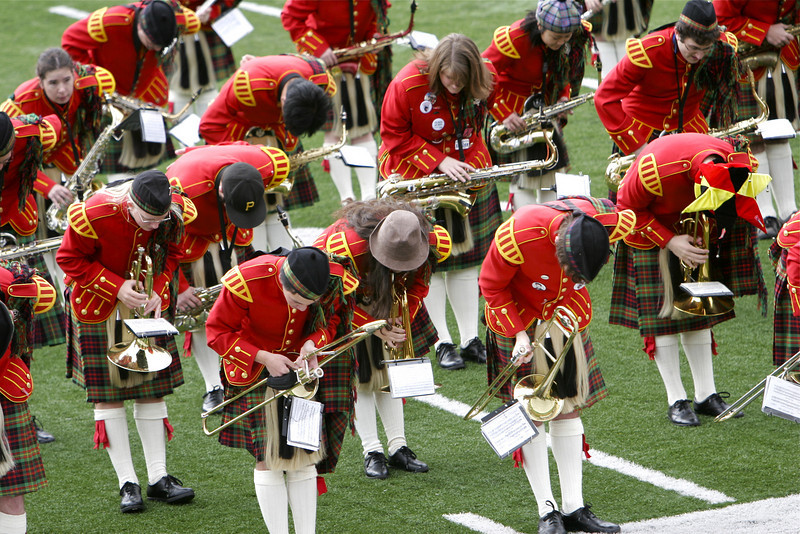 The Carnegie Mellon University Kiltie band ... a tradition since 1908
by Dan Wolken, USA TODAY
"At the barest of bare minimums, the Michigan Marching Band could play "The Victors" with 32 people. If necessary, a song that would typically showcase more than 200 students lined up almost shoulder-to-shoulder to form a block "M" could be whittled down to the basics and still play that tune every college football fan would recognize.

"We aren't going to do that," said John Pasquale, the director of Michigan Marching and Athletic Bands. "But that would cover all the parts necessary."

But just like the football teams they share the stage with every Saturday, there's a big question that will hang over college marching bands this fall: How do you do it safely?"

>> The Big Picture: "If you want to disseminate an aerosol," said Dr. Henry Hoffman, otolaryngologist and professor at the University of Iowa Hospitals and Clinics, "blowing something out around people is probably a pretty good way to disseminate it."

>> Quotable: "We just don't know really from the science at this point how safe or risky it might be to play wind instruments together," Dr. Adam Schwalje said. "There are some things that are in favor of marching bands -- playing outdoors where the winds might disperse any aerosols … but I think there's a lot of other types of question marks about behaviors that go along with playing instruments, like swabbing instruments, blowing them out, getting rid of the condensation that accumulates in a safe way.

>> Be Smart: "We didn't cover this in any of our undergraduate 'How to be a band director' classes," said Brian Britt, the director of the Pride of Oklahoma Marching Band. "We're trying to think through, how do we rehearse safely? What are the protocols in that going to look like? What is game day going to look like at home?

>> The Final Word: Just one more troubling piece of the COVID puzzle for great DIII marching bands such as Adrian, Alma, Carroll, Carnegie Mellon, Christopher Newport, Gettysburg, Grove City, Lebanon Valley, Linfield, Manchester, Monmouth, Moravian, Mount Union, North Central, Olivet, Saint Vincent, Westminster (Pa.) and many others.

>> Keep Reading
2. Campus Reactions to Racial Injustice


Click here or on the picture to listen.


3. NCAA Expands Confederate Flag Policy
The NCAA Board of Governors has expanded the Association's Confederate flag policy to prevent any NCAA championship events from being played in states where the symbol has a prominent presence.

The policy previously barred the awarding of sites determined in advance of a championship in states that displayed the Confederate flag. However, if a college or university team earned the right to host a championship game based on its tournament seeding or ranking -- considered a nonpredetermined award -- the team could host on its college campus or in its home territory.

Mississippi is the only state currently affected by the Association's policy.

>> What They're Saying: "Competing in an NCAA championship is a special experience for college athletes who compete at the highest level and we are grateful for the college athlete voice leading to this decision," said Mark Emmert, NCAA president. "We must do all we can to ensure that NCAA actions reflect our commitment to inclusion and support all our student-athletes. There can be no place within college sports where any student-athlete is demeaned or unwelcome."

>> Why It Matters: "The Executive Committee reviewed the policy in 2014, per a request by the NCAA Minority Opportunities and Interests Committee. The policy remained unchanged, which allowed schools competing in sports such as baseball, softball, lacrosse and later women's basketball the opportunity to host preliminary non-determined championship events in their home state, which included Mississippi. That will no longer be allowed under the expanded flag policy."


4. The DIII Experience
by Chloe Hamer, Pitzer College
Hamer, a soccer player from Santa Barbara, Calif., writes about what she sees as the differences between Division I and Division III. She offers a tip of the cap to those who earn an athletic scholarship, while also noting the advantages of the non-scholarship Division III experience.

>> The Hype Around Division I: "For starters, there's the excitement about committing. As a high school athlete, there is nothing more glorious than the moment you receive a call from a coach inviting you to commit to play your sport for their school. Following that call is the period where you get to tell all your nagging relatives and competitive friends that you have finally solidified your destination and achieved what is likely the most important goal of your young life."

>> The Not-So-Hype: "Committing to play a sport for a DI school is essentially committing to a job. Your athletic scholarship depends on performance and keeps you from quitting no matter your level of passion for your sport, unless you are willing to take the financial blow of having to actually pay for your own education. With almost zero time outside of practice and games, your sport becomes your identity, forcing you to deprioritize not only your social life, but academic and extracurricular experiences as well."

>> A True Student-Athlete Experience: "Perhaps the biggest attraction of playing for a DIII school is that the dual title, "student-athlete," is taken extremely seriously, with some schools even proclaiming themselves as "scholar-champions" (which is a little premature to declare at the beginning of a season, in my opinion). Athletes who choose to go DIII likely value their academic experience as much, or more, than their athletic one."

>> The Key Stat: "The DIII athletic experience is the only one that both emphasizes and allows the importance of well-roundedness and versatility."

>> The Final Word: "The only real mistake that an aspiring student-athlete can make is to remain in the dark about the different experiences that each division has to offer and choosing to play for a school without checking in with themselves on what they really want from their time in college. And who knows? Understanding the difference may mean that your next Instagram caption will proudly champion the hashtag #d3bound."

>> Keep Reading


D3Playbook is looking for sponsors. NCAA Division III has a desirable demographic that can help your company thrive. Reach more than 700 influencers in NCAA Division III today. Contact d3playbook@gmail.com to get your company in front of decision-makers in small-college athletics.


7. 1 Turtle Thing
Photo: Fairfax County Police Department via AP

A 65-pound alligator snapping turtle with a face only its mother could love has found a new home at a Norfolk zoo after freaking out residents in northern Virginia, AP reports.
The turtle, dubbed Lord Fairfax, was repeatedly crossing a residential road in the Alexandria area, according to Fairfax County Police.
State fisheries folks say the turtle is just a juvenile and could eventually grow as big as 200 pounds.
Know someone that would enjoy receiving d3Playbook?
Send an email to d3Playbook@gmail.com with "subscribe" in the subject line