D3Playbook
JUNE 18, 2020 | written by STEVE ULRICH
your must-read briefing on what's driving the day in NCAA Division III

Our goal is to keep you - the influencers in DIII athletics - apprised of what's happening around Division III - the games, polls, news, happenings, awards, calendar of events, and much more. We hope you enjoy d3Playbook and that you'll share this with your friends, colleagues and co-workers.

>> Good Thursday Morning!

>> Today's Word Count: 1,603. Easy to read. Easy to digest. Getting you ready for the weekend.

>> Thanks for reading D3Playbook. Please recommend us to a friend or co-worker. Or share with your staff and bring them up-to-speed on what's happening in DIII.


1. A Pathway from DIII to DI
by Meghan Durham, NCAA

"During its June meeting by videoconference, the Division I Council introduced a proposal into the 2020-21 legislative cycle that would establish a reclassification process for schools to transition directly from Division III to Division I.

The proposal was recommended by the Division I Strategic Vision and Planning Committee, which met by videoconference Monday.

The current 12-year process requires Division III schools to first reclassify to Division II before joining Division I. If adopted, the process to transition directly from Division III to Division I would require at minimum five years.

Under this proposal, Division III members planning to reclassify to Division I would be required to spend at least one year in the pre-application process. Criteria to move forward from that pre-application period to the existing Division I reclassification process would include, but not be limited to, the following:
Submitting a strategic plan.
Conducting a feasibility study for Division I requirements, including provision of athletics scholarships and meeting compliance standards.
Securing a formal invitation to join a Division I conference.
Establishing school policies and procedures that reflect a commitment to Division I principles, including academic integrity, diversity and inclusion, and student-athlete health and well-being.
Under this proposed model, the Strategic Vision and Planning Committee would closely evaluate pre-application benchmarks and requirements submitted by the school. Once the school has satisfied the requirements of the pre-application period, the school would submit its application, including application fee, and begin the existing four-year reclassification process."

>> What They're Saying: "This proposed pathway for Division III schools to successfully make the transition to Division I accounts for any additional challenges those schools may face in reaching membership requirements." - Rick George, chair of the Strategic Vision and Planning Committee and athletics director at Colorado.

>> Why It Matters: "While this legislation is under consideration, the Council indicated it would be receptive to a formal waiver request from Division III St. Thomas (Minnesota) and the Summit League that would allow the school to begin the reclassification process."

>> Continue Reading


2. MIT Won't Bring All Students Back
"
The Massachusetts Institute of Technology announced Wednesday
that probably fewer than 60 percent of undergraduates will be allowed to return to campus this fall, and all courses are likely to conclude in-person teaching by Thanksgiving, part of a massive effort to curb the spread of coronavirus.
In
an e-mail to the MIT campus
, president L. Rafael Reif also said students will live in individual dormitory rooms to allow for physical distancing, and the school will conduct mandatory virus testing and prohibit large lectures and gatherings."
To allow students to stay on track to their degrees, we will maintain the basic two-semester structure of our academic calendar. However, we may need to start a week early (around September 1), end any in-person instruction before Thanksgiving, and finish the term remotely.
At least for the fall, we can only bring some of our undergraduates back to campus.
Everything that can be taught effectively online will be taught online.
Every undergraduate living on campus will have an individual room, to allow for physical distancing.

>> Why It Matters: MIT can conceive as many as 60 percent of its students on campus this fall. What does that mean for intercollegiate athletics for MIT and the NEWMAC? A new twist has been added to the equation.

>> What They're Saying: "Obviously, we cannot control the trajectory of the pandemic this fall, either here in Massachusetts or in the places around the world our students call home. We also have no control over the government response. We must accept these as unknowns and be ready to adapt."

>> Quotable: "I join you in feeling frustrated by the persistent uncertainty of the situation. We need to make decisions with incomplete, imprecise and dynamic information, and we are taking time to consult broadly."

>> Keep Reading from the Boston Globe
>> MIT Email


3. Budget Cuts for DIII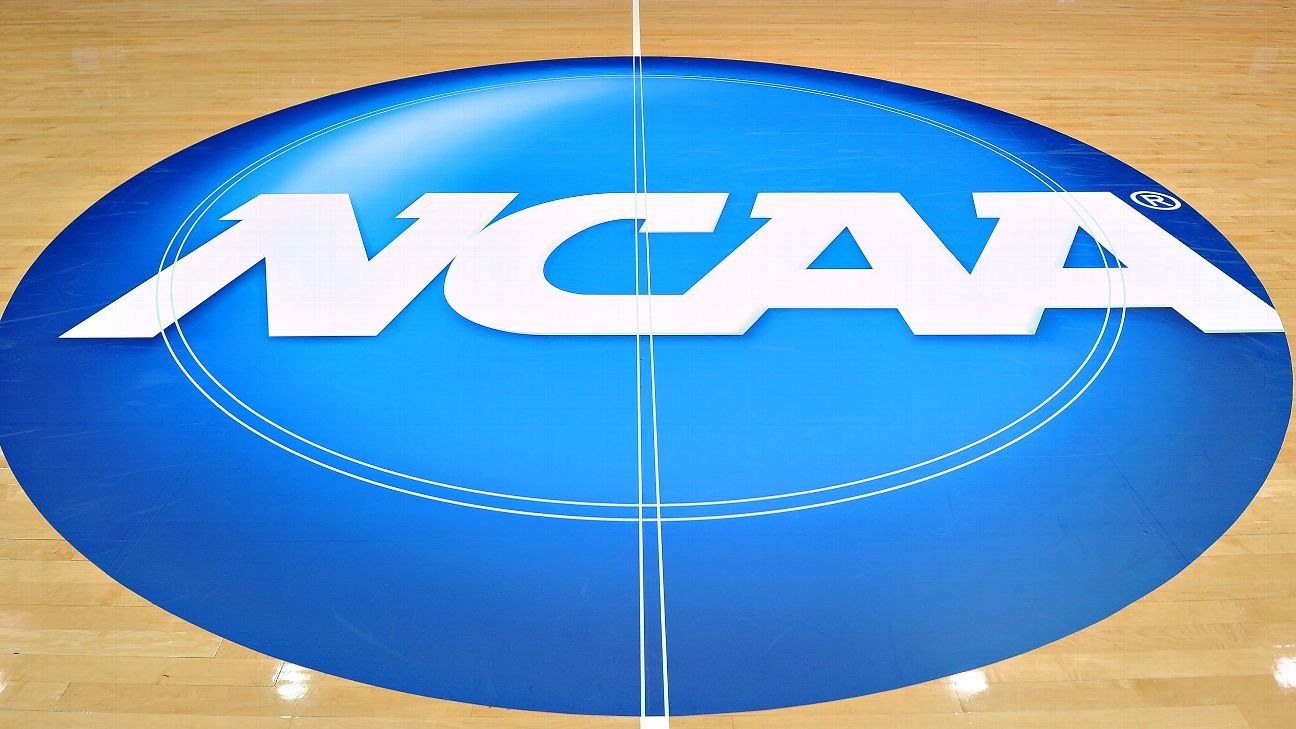 by Jeremy Villanueva, NCAA




"The Division III Strategic Planning and Finance Committee endorsed championship and nonchampionship budget cuts of nearly $2 million annually for fiscal years 2021-24 to offset budget shortfalls due to the impact of the COVID-19 pandemic. The committee met last Thursday by videoconference.

The cuts are necessary in light of this year's budget shortfall of about $9 million. The three years of reductions also will allow the division to maintain its mandated reserve policy (50% of the annual revenue) through the remainder of the current CBS/Turner contract (2023-24). The Division III Management and Presidents Councils will review and finalize the recommendations during their summer meetings.

With the revenue going flat in the final two years of the current CBS/Turner contract, the committee recommended the cuts go through 2023-24.

The estimated cost savings from championships is $1.32 million annually, with the Championships Committee recommending not reimbursing local ground transportation in team sports and individual/team sports and suspending the pilot program (currently in year one of two) that separates conference opponents in the first round of a championship.

>> Quotable: "The budget savings that are being implemented ensure that the NCAA is able to maintain its commitments to student and member institutions while at the same time preparing, in a thoughtful and informed manner, for the challenges due to COVID-19 now and in the future." - Fayneese Miller, chair of the Strategic Planning and Finance Committee and president at Hamline.

>> Keep Reading



Would you like to sponsor this newsletter? Would you like to advertise an open position in your department for a head coach or administrator? Contact d3playbook@gmail.com to get your job opening in front of decision-makers in small-college athletics.
4. SUNYAC Goes Divisional
"
The State University of New York Athletic Conference
will split into two divisions in the sports of men's and women's soccer, and in the sport of women's volleyball for the 2020 athletic season, while the sport of women's tennis will move its entire conference schedule and championship to the spring of 2021.
The decision was made by the SUNYAC Board of Directors that is comprised of the 10 directors of athletics from each member institution on Monday, June 15, during its weekly conference meeting.
Using I-81 as a rough roadmap
, the SUNYAC will divide into an East-West configuration using a double round-robin format in soccer and volleyball with teams playing contests on Wednesdays and Saturdays starting September 30.
The West Division will be comprised of Brockport, Buffalo State, Fredonia, Geneseo and Oswego, while the East Division will consist of Cortland, New Paltz, Oneonta, Plattsburgh and Potsdam.
Teams will play home-and-home divisional contests
with the top two teams in each division securing a playoff berth. Institutions still have the autonomy to schedule non-conference opponents at their discretion, while members of the two divisions potentially could schedule non-conference crossover contests against each other that would have no impact on the SUNYAC standings.
>>
They Said It
: "The reality is that no playbook exists for conducting intercollegiate athletics during a pandemic. As a conference, we need to be proactive and use the best information available to make plans for the fall. " -
Tom DiCamillo
, commissioner of the SUNYAC.
>>
Read More

5. Fall Academic Openings

Colleges and universities are beginning to unveil their plans for reopening for the fall semester. To add your institution to our list, please send a relevant link with the information to D3Playbook@gmail.com.

August 10 - Ohio Northern, Piedmont
August 11 - Sweet Briar
August 17 - Meredith
August 19 - Averett, Wooster
August 20 - McDaniel
August 24 - Eastern, Elizabethtown, Grove City, Hamilton, Howard Payne, Kenyon, Occidental, Penn State Behrend, St. John Fisher, Southern Virginia, Wilson
August 26 - Central, U. of New England, Wheaton (Ill.)
August 31 - Elmira, Husson, Stevenson, Transylvania
September 1 - Kean
September 3 - Suffolk

>> Be Smart: What does an earlier end to the fall semester - prior to Thanksgiving - mean for those participating in winter sports? Just one more question to add to the ever-growing list.



7. 1 Father/Son Thing
Photo: Lucas Uebel/Getty Images

A son hugs his father in Gravataí, Brazil.
The Túnel do Abraço (hug tunnel) is for elderly residents to be able to hug relatives during the coronavirus pandemic.
Know someone that would enjoy receiving d3Playbook?
Send an email to d3Playbook@gmail.com with "subscribe" in the subject line