D3Playbook
JUNE 29, 2020 | written by STEVE ULRICH
your must-read briefing on what's driving the day in NCAA Division III

Our goal is to keep you - the influencers in DIII athletics - apprised of what's happening around Division III - the games, polls, news, happenings, awards, calendar of events, and much more. We hope you enjoy d3Playbook and that you'll share this with your friends, colleagues and co-workers.

>> Good Monday Morning


>> Editor's Note: D3Playbook is on its summer schedule, publishing twice per week on Mondays and Thursday (since you're not in the office on Fridays, wink). We will also bring any breaking news when it happens.

>> Today's Word Count: 1,104 words ... a little more than 4 minutes of your valuable time.

>> Thanks for reading D3Playbook. Please recommend us to a friend or co-worker. Or share with your staff and bring them up-to-speed on what's happening in DIII.


1. Who's Next?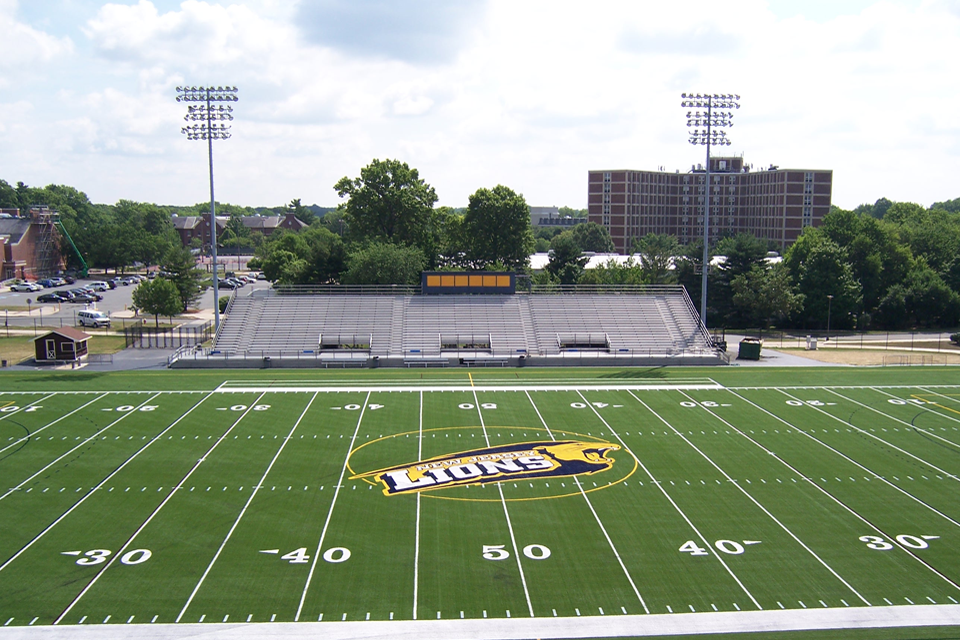 Talk about a Friday news dump? The College of New Jersey announced its fall plans late Friday afternoon that included the cancellation of "all high-contact varsity, intramural, and club athletics scheduled for fall semester (including football, soccer, field hockey, basketball, wrestling, rugby, dance, and cheerleading)."

A day after Johnson and Wales University dropped a bombshell that it was closing two campuses, including one in Denver that sponsored Division III athletics in the Southern Collegiate Athletic Conference (SCAC), it added Friday that it was ending its program immediately.

And to top things off, Pratt Institute cancelled its sports program throughout the fall semester due to COVID-19.

>> Why It Matters: The ripple effects of these moves will affect the members of the New Jersey Athletic Conference, the SCAC and the Capital Athletic Conference - the new home for Pratt.

>> Reality Check: As America struggles to corral the coronavirus, more and more institutions may have to come to the same conclusion.

>> Be Smart: It will be a busy week for announcements.
2. Champs Committee Update
by Greg Johnson, NCAA
"The Division III Championships Committee decided 20 percent of teams per region will be included in regional rankings in all sports when a new regional alignment plan takes effect in 2021-22.

Committee members, who met by videoconference Monday and Tuesday, made the decision after the adoption of the realignment plan earlier this year.

Sport committees were asked whether a fixed number of teams or a fixed percentage of teams would be preferred for regional rankings.

A fixed percentage was slightly preferred by sport committees and generally fell within the current allowable range of 15-21 percent.

Sport committees that favored a fixed number for regional rankings had a slightly greater percentage range when choosing a number, which ranged from seven to 10 teams per region."

>> Quotable: "We know all sport committees must work late into the night to get the bracket set for selection shows the following day," said Kiki Jacobs, committee chair and director of athletics at Roger Williams University. "This time change cannot be looked at in a vacuum. The committee thought we should consider all sports in this conversation."

Elsewhere ...
Committee members tabled proposals from the Division III Baseball and Softball Committees that requested both championships be moved back a week, which would have become effective in the 2022-23 academic year.
The committee tabled a request from the Division III Women's Basketball Committee to modify the deadline for conferences to submit their automatic qualifier for selection purposes.
3. Emerging Sports
by Gail Dent, NCAA

"The NCAA Emerging Sports for Women program will grow by two sports this August, as acrobatics and tumbling and women's wrestling are now approved in all three divisions. Additionally, STUNT has received a recommendation from the Committee on Women's Athletics to join the program.

Acrobatics and tumbling and women's wrestling were recently approved for the emerging sports program in Division I and were approved in Divisions II and III in January. Both sports will join equestrian, rugby and triathlon as emerging sports Aug. 1. Acrobatics and tumbling anticipates 30 NCAA schools will sponsor the sport in 2020-21, while women's wrestling will be sponsored by about 35 schools.

STUNT recently received a recommendation to be added to the program. Committee members were pleased that the sport has seen a steady increase in the number of NCAA member sponsorships, is relatively inexpensive to sponsor and provides participation opportunities for female student-athletes of all body types and from diverse sports backgrounds. Currently, nearly 20 NCAA schools sponsor varsity STUNT."

>> What's Next: The Divisions II and III Management Councils will meet July 20-21 to consider the recommendation to add STUNT to the program. After reviewing the recommendation, each council will decide whether to sponsor a legislative proposal. If a council decides to sponsor a proposal to add STUNT, the membership of that division would vote at the 2021 NCAA Convention in January on whether to add the sport.

>> Go Deeper
4. UMHB Appeal Denied
by Emily James, NCAA
"The University of Mary Hardin-Baylor must vacate wins in which a student-athlete competed while ineligible, according to a decision issued by the NCAA Division III Infractions Appeals Committee.

In the NCAA Division III Committee on Infractions decision regarding Mary Hardin-Baylor, the committee found that football staff members, led by the head coach, violated recruiting and extra benefit rules by providing impermissible transportation.

In its appeal, the university argued that the vacation of records penalty prescribed by the Committee on Infractions was excessive such that it constitutes an abuse of discretion.

In its decision, the Infractions Appeals Committee noted the NCAA rule detailing when the vacation of records penalty can be applied does not require more than one of the outlined circumstances to be present in a case for the Committee on Infractions to prescribe it.

After reviewing the arguments and case record, the Infractions Appeals Committee did not find the vacation of records penalty was excessive, and it affirmed the penalty."

>> Read More on the Case
D3Playbook is looking for sponsors. NCAA Division III has a desirable demographic that can help your company thrive. Reach more than 700 influencers in NCAA Division III today. Contact d3playbook@gmail.com to get your company in front of decision-makers in small-college athletics.


5. Fall Academic Openings
Colleges and universities are beginning to unveil their plans for reopening for the fall semester. To add your institution to our list, please send a relevant link with the information to D3Playbook@gmail.com.

August 17 - Washington & Jefferson
August 20 - Gordon
August 24 - Colorado College, Mount St. Mary
August 25 - TCNJ
August 26 - Emmanuel
September 8 - Thomas

7. 1 Exercise Thing

Get your day started with some push-ups. And get a friend to join you.



Have a great Monday!


Know someone that would enjoy receiving d3Playbook?
Send an email to d3Playbook@gmail.com with "subscribe" in the subject line