D3Playbook
MAY 21, 2020 | written by STEVE ULRICH
your must-read briefing on what's driving the day in NCAA Division III

Our goal is to keep you - the influencers in DIII athletics - apprised of what's happening around Division III - the games, polls, news, happenings, awards, calendar of events, and much more. We hope you enjoy d3Playbook and that you'll share this with your friends, colleagues and co-workers.

>> Good Thursday Morning!

>> Today's Word Count: 1,150. Brief, concise. Easy to digest.

>> Thanks for reading D3Playbook. Please recommend us to a friend or co-worker. Or share with your staff and bring them up-to-speed on what's happening in DIII.


1. What Happens to Winter Sports?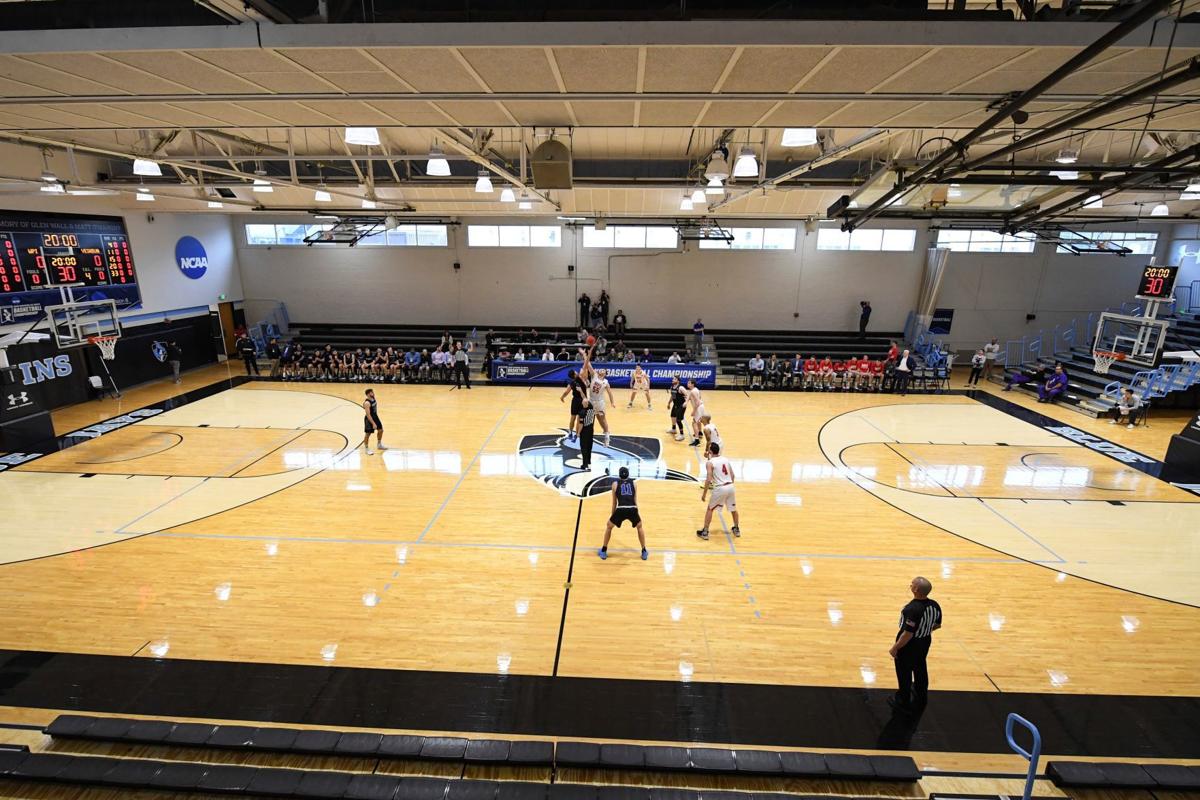 by Pat Forde, Sports Illustrated
"The academic calendar is shifting
at American universities as we speak. Will the athletic calendar shift with it?
On Monday,
Notre Dame
announced that it is starting its fall semester early, canceling fall break and ending the semester before Thanksgiving—something athletic director
Jack Swarbrick
indicated to Sports Illustrated was a possibility last week
. That came a day after
South Carolina
announced a similar move, sending students home before Thanksgiving and then conducting finals remotely. Creighton and Marquette, among other schools, are also condensing their fall academic schedules.
Expect more and more
universities to follow that trend in the near future."
>>
Court Awareness
: "The logic is solid: Students coming and going en masse from campus are at increased risk of bringing the COVID-19 virus back with them, and Thanksgiving break roughly coincides with the beginning of flu season and what many expect to be a spike in coronavirus cases. This is a decision that puts health first and shouldn't scuttle the semester academically at those schools."
>>
Why It Matters
: What happens with winter sports? The month of January is usually quiet and lonely enough for athletes on a college campus. Social distancing is not the challenge that it is during the semester. Is the expectation that teams will return to campus and participate in contest during the "break"?
>>
What They're Saying
: "We're trying to think responsibly and creatively about how to best have the college basketball season play out for student-athletes, teams and fans," said the NCAA vice president for men's basketball,
Dan Gavitt
. "We're trying to be very creative and nimble, but it's still early in the process.
>>
The Final Word
: "We'll see how it plays out. But this much is certain: The less time the entire student body spends on campus at American universities, the more it calls into question why the athletes should be there."
>>
An interesting take
2. Tuition Discounts Climb



by Hallie Busta, EducationDive.com



"It's well-known that students typically pay less to attend an institution than its posted sticker price. While that amount varies by student, it is creeping upward overall.

Underscoring the rising discount rates is growth in the share of students receiving aid from their schools and how much they get, the report explains. Four in five undergraduates received institutional support this year. On average, those funds covered about 55% of their tuition and fees. In the last decade, the share of students receiving grants rose six percentage points while the share of tuition and fees the aid covers climbed by 10 points.

As tuition discounts rose year-over-year, enrollment and net tuition revenue — adjusted for inflation —​ fell.

The crisis could deepen those decreases. Schools are already losing out on revenue from auxiliary services, such as room and board money they refunded students. Many are being pressed to pay back a portion of tuition. Heading into the fall, colleges that are unable or choose not to reopen their campuses may lose out on additional income."

>> Inside Pitch: "That's the fear of many campuses," said Ken Redd, senior director of research and policy analysis at NACUBO. "If they won't be able to reopen fully in the fall, what impact will that have on student enrollments, and then in turn, what impact will that have on generating revenue from room and board and other charges from which they generate a fair bit of revenue?"

>> Be Smart: "Slightly more than half of institutions responding to NACUBO's survey saw either no change or a drop in enrollment of first-time, first-year undergraduates from 2016 to 2019. The most commonly cited reasons for the decrease were heightened competition from other schools, affordability concerns among students and changing demographics of prospective learners."

>> Continue Reading



3. The Top 5 College Hockey Logos



by Carter Jones, Colorado Hockey Hub



"NCAA Division III hockey lies on the periphery of the broader sports landscape. Dwarfed by land-grant university contemporaries, and the NHL beyond that, Division III athletics, and subsequently their mascots and logos, play a key role in boosting school spirit on smaller campuses across the country. This holds particularly true with regard to hockey, given there is no Division II level for the sport.

The concentration of Division III hockey programs in the Upper Midwest, and along the East Coast in particular, amplifies that obscurity as many program's mascots and logos have evolved over generations.

While we would have loved to include a selection or two from Colorado schools, the state currently has no Division III hockey programs to boast so we had to cast a wide net and then narrow the list to just five selections."

>> Hints:

5) Only four schools in the United States share the nickname but no one else can claim that logo
4) The mascot's name is Roody Roo
3) The logo is fashioned after the Pied Piper of Hamelin
2) After 2,046 submissions, and a runoff vote, this nickname and logo were born
1) This school didn't have a mascot until a student body vote in 1907.


Would you like to sponsor this newsletter? Would you like to advertise an open position in your department for a head coach or administrator? Contact d3playbook@gmail.com to get your job opening in front of decision-makers in small-college athletics.
5. The List
NCAA championship softball final games that ended 1-0.

1985: Eastern Connecticut d. TCNJ
Kim Durocher (pictured) 7 IP, 4 H, 1 W, 1 K
1986: Eastern Connecticut d. TCNJ
Kim Durocher 7 IP, 2 H, 5 K
1987: TCNJ d. UW-Whitewater
Jill Marghella 7 IP, 3 H, 2 W, 1 K
1990: Eastern Connecticut d. TCNJ
Christia Mohan 7 IP, 5 H, 1 K
2002: Ithaca d. Lake Forest
Abigail Hanrahan 5.1 IP, 3 H, 2 W, 6 K;
Abbey Pelot 1.2 IP, 2 H
2017: Virginia Wesleyan d. St. John Fisher
Courtney Wright 5 IP, 3 H, 1 W, 2 K;
Hanna Hull 2 IP, 1 W, 4 K
7. 1 Gatorade Thing
>>
Yes, I'm Dating Myself
: 1967. Personally, I just wanted to collect the bottle caps.
Know someone that would enjoy receiving d3Playbook?
Send an email to d3Playbook@gmail.com with "subscribe" in the subject line