D3Playbook
MAY 11, 2020 | written by STEVE ULRICH
your must-read briefing on what's driving the day in NCAA Division III

Our goal is to keep you - the influencers in DIII athletics - apprised of what's happening around Division III - the games, polls, news, happenings, awards, calendar of events, and much more. We hope you enjoy d3Playbook and that you'll share this with your friends, colleagues and co-workers.
>> Good Monday Morning
A different turn for us today, as we look into the future for conferences.

>> Today's Word Count: 1,106 words ... about 4 1/2 minutes of your valuable time. Pour another cup o' joe.

>> Salute! to Rachel Roche, associate AD and SWA at Redlands for becoming our 1,000th subscriber. I'd love to tell you there is a prize, but ...

>> Thanks for reading D3Playbook. Please recommend us to a friend or co-worker. Or share with your staff and bring them up-to-speed on what's happening in DIII.


1. The Future of Conferences
For the more than 40 conferences in Division III, the next few weeks will be fraught with challenges as commissioners, presidents and athletic directors meet to chart the future of their operations.
As it is, commissioners are charged with the herding of cats - gathering the respective opinions, wishes and desires of a disparate group of institutions - some bound together by geography, others by institutional identity and others out of necessity. They are not unified by dollars like their Division I compatriots. Rather it is their mission to serve students that participate in athletics without offering athletically-related financial aid. To make the experience memorable and to assist students to discover, develop and dedicate.
Over the next two days,
D3Playbook
will look at the challenges that await the decision-makers in the days, weeks and months ahead. A look into our crystal ball to see what the remainder of 2020 and beyond holds for Division III.
2. Membership
If there is one thing that Division III commissioners are always watching... it's their membership. There are no contractual agreements that bind institutions to their conferences and, in many cases, schools will "look around" for a better situation.

Example A: the Capital Athletic Conference (CAC), as York left for the MAC, Wesley for the Atlantic East, Southern Virginia for the USA South, and St. Mary's to the NEAC.

Example B: the North Atlantic Conference (NAC), which added Cazenovia, Cobleskill and SUNYIT from the NEAC. Or the Northern Athletics Collegiate Conference (NACC), which added St. Norbert from the Midwest Conference.

>> The Key Stat: The list of conferences that have had no additions or subtractions amongst its full-time members in the last decade is small: Centennial, MASCAC, New Jersey, NESCAC, Northwest, Ohio, SUNYAC and UAA.

>> Yes, But: New conferences also form from established leagues, such as the Centennial and Landmark Conferences from the Middle Atlantic Conference and CAC, the North Coast Athletic Conference from the Ohio Athletic Conference, and the Southern Athletics Association (SAA) from the Southern Collegiate Athletic Conference.

Given the current climate, are colleges "on the prowl" for a better situation (i.e. geographic location) for the institution and its students? If institutions close due to finances, would conferences be in the market to add new members? Or, could conferences merge?


3. Reopening of Campuses

Certainly, there is no bigger question surrounding the 2020-21 academic year than whether institutions will resume normal operations with students returning to on-campus instruction and residential living.

Currently, institutions are making announcements on their fall plans. Many are signaling a return to campus and "normal operations." Some are not tipping their hands until more information is available. But no one has answers.

>> Situational Awareness: What does it mean for a conference if not all members are open? Take the Middle Atlantic or Northwest Conferences as examples. The MAC has members in Pennsylvania, Maryland and New Jersey. What happens if Pennsylvania "opens" before New Jersey? Or Maryland? The Northwest has members in Oregon and Washington, which appeared to have a more serious problem than its neighboring state.

Or what should be done if institutions open at different times during the fall? If one college opens at its regularly-scheduled time in August, but another conference member chooses to remain off-campus and online until fall break before returning, what is the plan?

Or if one institution states that it is not participating in the conference during the semester or academic year? What are the next steps?

>> Of Note: We did not touch on the topic of health and safety of students, coaches, administrators and officials. Look for that on Tuesday.





4. Travel


Are you ready to get on a bus and travel 2-3 or more hours to a game? Are you up for a plane trip for a fall break tournament or, like the University Athletic Association, a weekend of regular-season play?

For years, colleges stayed close to home with competitive opportunities. But over the last 30 years, institutions have paired with those with "similar academic aspirations" within a region of the country for athletic competition. See the Centennial, Landmark, NEWMAC, North Coast or SAA for examples.

Now, as finances take a hit and questions surround the safety of travel, what should conferences do? Will NYU and Brandeis get on planes to play Chicago or Washington U. when more local and regionalized competition is plentiful? What about Carnegie Mellon, Case Western and Emory? Rochester currently plays some of its sports in the Liberty League.

>> The Big Picture: The SAA spans six states - Alabama, Arkansas, Georgia, Kentucky, Mississippi and Tennessee. The Southern Collegiate Athletic Conference (SCAC) spans three states - Louisiana, Texas and Colorado. Even the New England Small College Athletic Conference (NESCAC) covers five states - Connecticut, Maine, Massachusetts, New York and Vermont.

>> Be Smart: Expenses for away competition play a major role in a department's budget. With a reduction underway across the entire campus, is this a line item for savings in athletics?


D3Playbook is looking for sponsors. NCAA Division III has a desirable demographic that can help your company thrive. Reach more than 700 influencers in NCAA Division III today. Contact d3playbook@gmail.com to get your company in front of decision-makers in small-college athletics.


5. Schedules
One of the more recent discussions amongst commissioners is what constitutes bona fide competition. That is to say, should schools have to compete in round-robin competition with all sponsors of that sport in a conference to receive one of the coveted Pool A, or automatic berths, for champions into the NCAA tournament?
>>
Why it Matters
: Coaches have long argued that strength of schedule should play a greater role in determining who should be considered for Pool C, or at-large teams, to the NCAA dance. Teams may travel distances to strengthen their "resume" for the sports committees (see volleyball or spring break trips). How important are these non-conference contests? We're about to find out.
>>
Reality Check
: What if institutions choose to play fewer than the maximum number of contests permitted under NCAA Division III rules? Ordinarily, I'd wait until the laughter died down, but reduced finances may lead to such decisions. Should there be a minimum number of contests? Should only conference games be played? What does that mean for larger conferences? Smaller leagues?
Will post-season tournaments be expanded to accommodate these decisions? Will tournaments be played on campus? At one centralized site? At all?
>>
To Be Continued
on Tuesday
7. 1 WFH Thing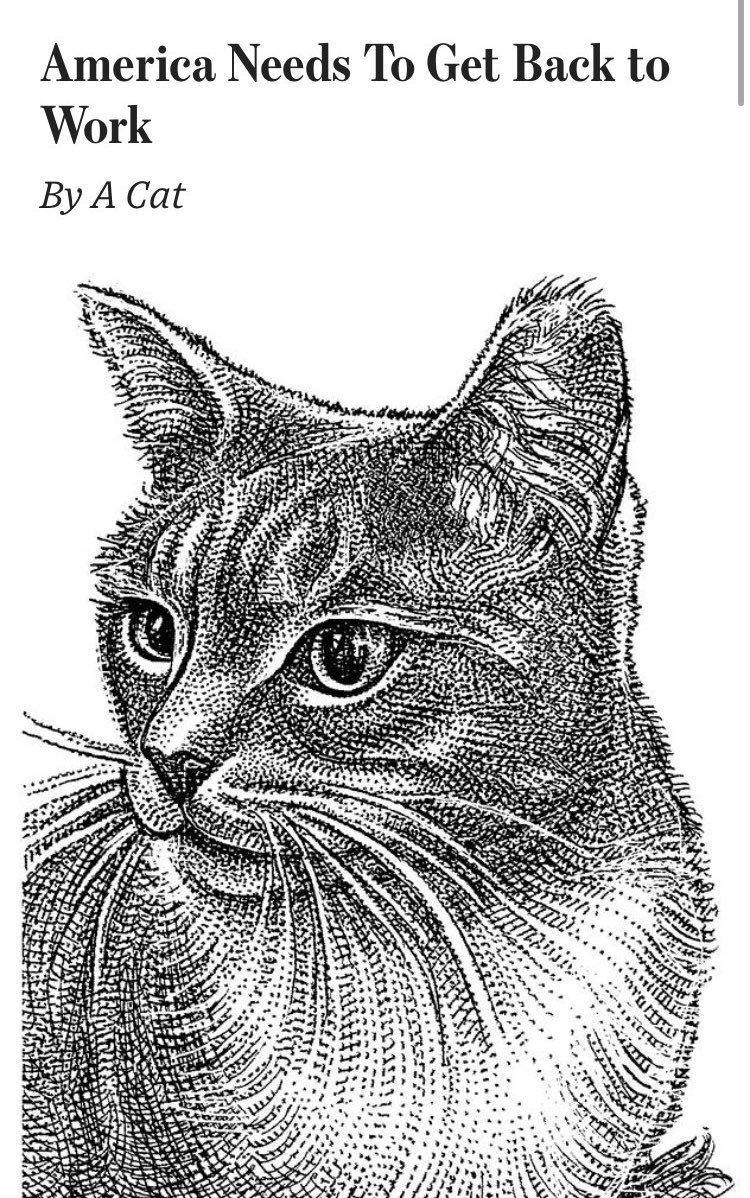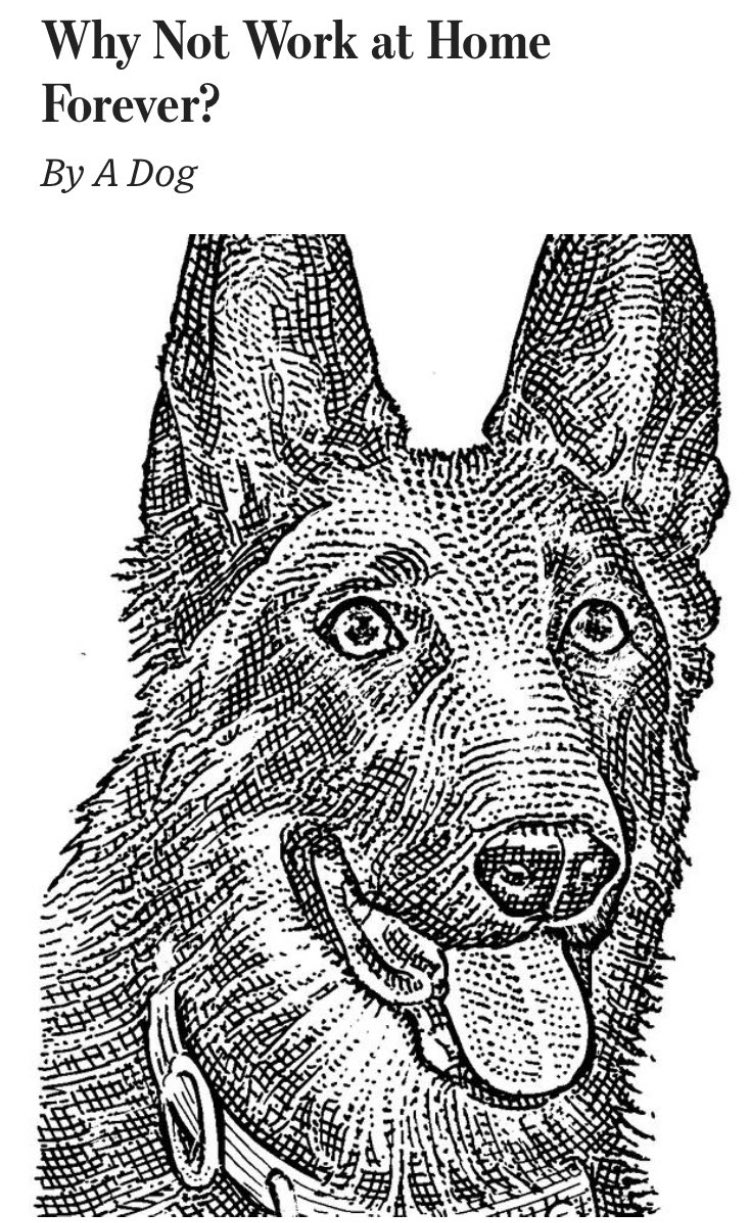 Know someone that would enjoy receiving d3Playbook?
Send an email to d3Playbook@gmail.com with "subscribe" in the subject line