D3Playbook
MAY 19, 2020 | written by STEVE ULRICH
your must-read briefing on what's driving the day in NCAA Division III

Our goal is to keep you - the influencers in DIII athletics - apprised of what's happening around Division III - the games, polls, news, happenings, awards, calendar of events, and much more. We hope you enjoy d3Playbook and that you'll share this with your friends, colleagues and co-workers.

>> Good Tuesday Morning.

>> Today's Word Count: 1,231. Brief, concise, smart. An easy read to start your day.

>> Thanks for reading D3Playbook. Please recommend us to a friend or co-worker. Or share with your staff and bring them up-to-speed on what's happening in DIII.


1. The Furlough Dilemma

by David Rosowsky, Forbes

"Media coverage of the challenges colleges and universities are facing in the wake of the COVID-19 crisis has moved into a new chapter. What started with the financial impacts in the spring 2020 semester, followed by evolving plans for re-opening (in some fashion) in fall 2020, has progressed to now include reports of layoffs and furloughs of faculty, staff, and administration. These understandably sound alarms among both academic communities and the communities in which the colleges are based. They also create new angst and fodder for long-standing differences between some faculty groups and senior administrators."

As an industry, higher education is unlike most others, perhaps having most in common federal government service for which career protections can exist for some long-time employees. Faculty tenure, shared governance, and in some cases collective bargaining agreements (for faculty and staff) all serve to limit actions that can be taken in an economic or enrollment downturn. University administrations and their boards must be extremely careful in executing termination or non-renewal decisions.

>> Between The Lines: "Colleges and universities employ four approaches to reducing personnel: layoffs, furloughs, attrition (and hiring freezes), and early separation.
Layoffs are the most dramatic and often a last resort.
Furloughs are a way to recover some funding (reduce expenses) on a one-time basis. Historically, furloughs in higher ed have not foreshadowed layoffs.
Attrition is simply the blanket statement that positions vacated by a retirement will not be refilled.
Early separation strategies have been used for many years by colleges and universities to encourage and support faculty or staff retirement."
>> The Big Picture: "When Peter Drucker said "Culture eats strategy for breakfast" he could well have been speaking directly to colleges and universities. At most higher ed institutions, any successful strategy requires that institution's culture be given a full meal (and never go hungry). Universities are culture-driven organizations, with long memories."

>> The Key Stat: Colleges and universities are challenged by their own (and their industry-specific) internal constraints and the new external realities of a post-COVID higher ed landscape. The degree to which they are successful – and survive, if not thrive – in the months and years ahead will depend on their willingness and their ability, to re-think, adapt, and evolve their academic programs, their staffing, and their organizational structure.

>> Go Deeper




2. Back to the Future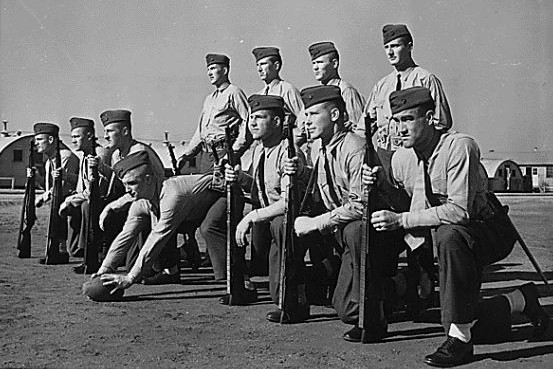 by Tom Layberger, Forbes SportsMoney
"While it would be ideal to have teams and conferences kick off their seasons at the same time and play the same number of games, things are currently far removed from ideal. Hence, uniformity could be out the window when the college football season (hopefully) gets underway.
It wouldn't be the first time.
On account of World War II, and not a global pandemic, the 1943 season was one of staggered starts and conference standings that appeared rather uneven.
Though for far different reasons and in a different era, many logistical hurdles had to be overcome in 1943 when more than 100 college football teams — many of them smaller schools, but some nationally-known programs as well — did not take the field due to a shortage of manpower with millions of young men serving the country."
>>
Situational Awareness
: "The SEC had only five of its member schools participate with teams playing as few as five games (Vanderbilt). Only four of 10 members from the Pacific Coast Conference, today's Pac-12, took to the gridiron and several eastern schools, such as Boston College and then-powerful Fordham, did not play."
>>
Be Smart
: "Thanks to a squad consisting of players from navy and marine installations on campus, which did not form their own teams, Purdue went 9-0 under Elmer Burnham. The Boilermakers outscored their opponents 214-55 and shared the Western Conference (pre-Big Ten) with Michigan."
>>
#whyD3
: "The opening week of the season consisted of five games, only one of which had two colleges (Yale defeated
Muhlenberg
, 13-6) play against each other. Three of the other games pitted a school against a military base and one featured a pair of military installations."
>>
Continue Reading
3. NCAA Can't Limit Benefits

by Steve Berkowitz, USA TODAY


"A three-judge panel of the 9th U.S. Circuit Court of Appeals on Monday unanimously upheld a district judge's ruling that the NCAA cannot limit education-related benefits that college athletes can receive.

In March 2019, U.S. District Judge Claudia Wilken ruled that the NCAA had violated antitrust law and could not "limit compensation or benefits related to education" for athletes playing Division I men's or women's basketball or Bowl Subdivision football.

Among the items Wilken said those athletes may receive were scholarships to complete undergraduate or graduate degrees at any school. The judge also appeared to open the possibility of athletes being able to receive cash or cash-equivalent awards based on academics or graduation, albeit under some constraints.

However, the appellate panel of Sidney R. Thomas, Ronald M. Gould and Milan D. Smith Jr. declined to broaden the ruling, leaving intact the NCAA's limits on compensation not connected to education."


>> What They're Saying: "It's a great decision for us," said Steve Berman, whose firm initially represented the primary named plaintiff in the case, former West Virginia football player Shawne Alston. "It opens the door for more challenges."

>> What They're Saying II: "We hoped for a different legal conclusion by the Ninth Circuit," NCAA chief legal counsel Donald Remy said. "We argued and believe the lower court's ruling is inconsistent with both Supreme Court precedent and the Ninth Circuit's own decision in the O'Bannon case."

>> Read More



SPONSORED MESSAGE


Would you like to sponsor this newsletter? Would you like to advertise an open position in your department for a head coach or administrator? Contact d3playbook@gmail.com to get your job opening in front of decision-makers in small-college athletics.



6. 1 Golf Thing
A golf pushcart
"is essentially a piece of metal with a few wheels attached that makes lugging a bag of clubs around a golf course slightly easier," the Wall Street Journal's Andrew Beaton writes
(subscription)
.
But with courses banning caddies and carts to fight the virus, collapsible pushcarts are suddenly "one of the unlikeliest products being hoarded during the pandemic."
Warehouses and retailers are out of 'em, "and there even is pushcart price gouging."


- courtesy of Axios

Enjoy your Tuesday.

Know someone that would enjoy receiving d3Playbook?
Send an email to d3Playbook@gmail.com with "subscribe" in the subject line