D3Playbook
MAY 6, 2020 | written by STEVE ULRICH
your must-read briefing on what's driving the day in NCAA Division III
Our goal is to keep you - the influencers in DIII athletics - apprised of what's happening around Division III - the games, polls, news, happenings, awards, calendar of events, and much more. We hope you enjoy D3Playbook and that you'll share this with your friends, colleagues and co-workers.
>> Good Wednesday morning!

>> Today's Word Count: 670. An easy morning read.

>> Thanks for reading D3Playbook. Please recommend us to a friend or co-worker. Or share with your staff and bring them up-to-speed on what's happening in DIII.


1. What Rules Might Ice Hockey Change?
by Brad Elliott Schlossman, Grand Forks Herald
"There will be two common themes when the NCAA Rules Committee meets virtually next month to discuss rules changes in college hockey: speeding up the game and increasing scoring opportunities.
College hockey has the ability to change the rulebook every other year and this is one of those years. Despite the coronavirus pandemic,
the NCAA Rules Committee is proceeding ahead
this offseason.
While the top of its list is figuring out how to proceed with overtime, the committee is expected to take a look at several ways to address the length of games and increase scoring opportunities. Here are nine rules ideas that are expected to be among the discussions:
Eliminating 5x5 Overtime
Changing Video Review Criteria
Penalties for Bad Challenges
Playing the Puck Off the Netting
Keeping Centers In on Draws
Choosing Faceoff Side
A Subtle Change in Line Changes
A Slight Change at the Blue Line
Farewell, Handshakes?
2.
Vacancy
More than 600 colleges appear on the
College Openings Update
, published by the National Association for College Admission Counseling. That means they have space for students in the fall.
NACAC publishes the list in early May and then publishes updates later in the summer. Last year, 419 colleges participated in the May list; a few years ago, the number was less than 300.
While the list is not a pure survey -- different colleges respond in different years -- it's another indication that this year will be challenging for many colleges.
3. Fall Plans




From the Chronicle of Higher Education, here's an alphabetical list of Division III colleges that have either disclosed their plans, mentioned them in news reports, or set a deadline for deciding.

as of May 5, 6:49 p.m. EDT





SPONSORED MESSAGE
D3Playbook
is looking for sponsors. NCAA Division III has a desirable demographic that can help your company thrive. Reach more than 700 influencers in NCAA Division III today. Contact
d3playbook@gmail.com
to get your company in front of decision-makers in small-college athletics.
4.
New Normal?
A TV cameraman walks through the spectators' seats, which are covered with pictures of fans, before the start of a regular-season baseball game in Incheon, South Korea, where the season started yesterday (without live fans).
5. The List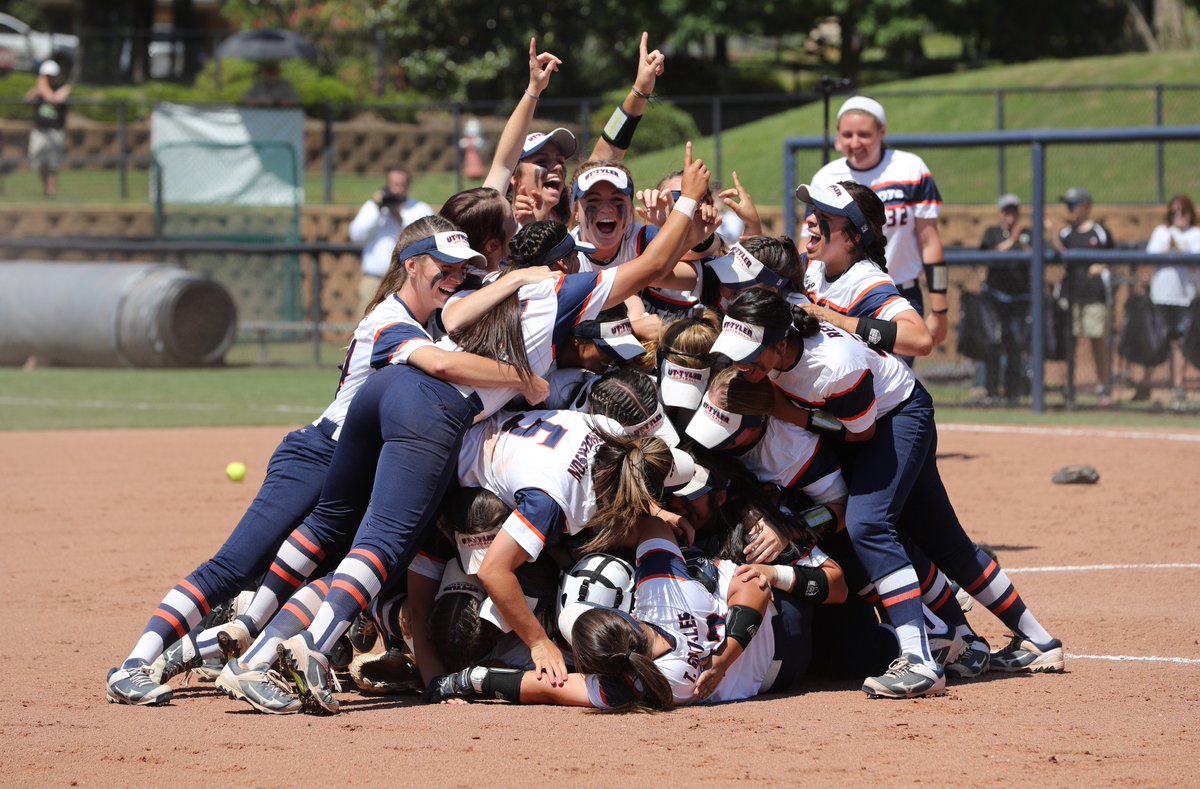 DIII Softball National Championships
6 - College of New Jersey
4 - Central, Eastern Connecticut
3 - Tufts
2 - Linfield, Simpson, St. Thomas, Virginia Wesleyan
1 - Buena Vista, Chapman, East Texas Baptist, Ithaca, Messiah, Muskingum, Pacific Lutheran, Rutgers-Camden, Saint Mary's (Minn.), Texas Lutheran, Texas-Tyler, UW-Eau Claire, UW-Stevens Point.
Most Runner-Up Finishes
6 - TCNJ
4 - Chapman
3 - Salisbury
2 - Buena Vista, Central, Eastern Connecticut, Linfield, UW-Whitewater
source: NCAA
7. 1 Pup Thing
Harbor, a Labrador retriever pup, takes a nap during a news conference at the American Kennel Club headquarters in New York. Photo: Mary Altaffer, AP/File
The American Kennel Club's
top 10 dog breeds
list
.
Labrador retrievers
German shepherds
Golden retrievers
French bulldogs
Bulldogs
Poodles
Beagles
Rottweilers
German shorthaired pointers
Pembroke Welsh corgis
Know someone that would enjoy receiving d3Playbook?
Send an email to d3Playbook@gmail.com with "subscribe" in the subject line