D3Playbook
MAY 22, 2020 | written by STEVE ULRICH
your must-read briefing on what's driving the day in NCAA Division III

Our goal is to keep you - the influencers in DIII athletics - apprised of what's happening around Division III - the games, polls, news, happenings, awards, calendar of events, and much more. We hope you enjoy d3Playbook and that you'll share this with your friends, colleagues and co-workers.
>> Good Friday Morning! Enjoy your holiday weekend.

>> Today's Word Count: 797. Not wasting your time. Smart, concise. An informative read that's just about 3 1/2 minutes.

>> Thanks for reading D3Playbook. We appreciate your kind words of support. Please recommend us to a friend or co-worker. Or share with your staff and bring them up-to-speed on what's happening in DIII.


1. Stepping Up
by Matt Hamilton, US Lacrosse Magazine
"One year ago,
Mitch Wykoff
played lacrosse in an entirely different world.
The junior star at Gettysburg had recently wrapped up his season with a double-overtime loss to St. John Fisher in the first round of the Division III NCAA tournament. It was the Bullets' third straight one-goal exit from the Division III playoffs, but he had visions of a senior season that would buck the trend.
Then, the 2020 season was cut short in March and the Division I lacrosse landscape was altered significantly. Days after the cancellation of the season, the NCAA announced it would grant players an extra year of eligibility, including seniors whose last seasons were supposed to be this spring.
This summer was supposed to be the start of a new chapter. Wykoff was looking at pursuing a Master's degree in the near future, but not necessarily in 2020.
The extra year of eligibility made it so he could end his lacrosse career on his terms, and the opportunity was too good to pass up. He decided on Syracuse for 2021."
>>
The Big Picture
: "Yeah, I recognize that these are some of the best players in the country and this is the best team in the country, and I think that's awesome."
>>
What They're Saying
: "He's got Division I size. He was 200-something pounds. He fits that bill. When you see him running around with that stick, I think anybody would be impressed. I think he'll be in the mix for Syracuse." -
Hank Janczyk, head coach, Gettysburg
>>
Continue Reading
2. Planning for Championships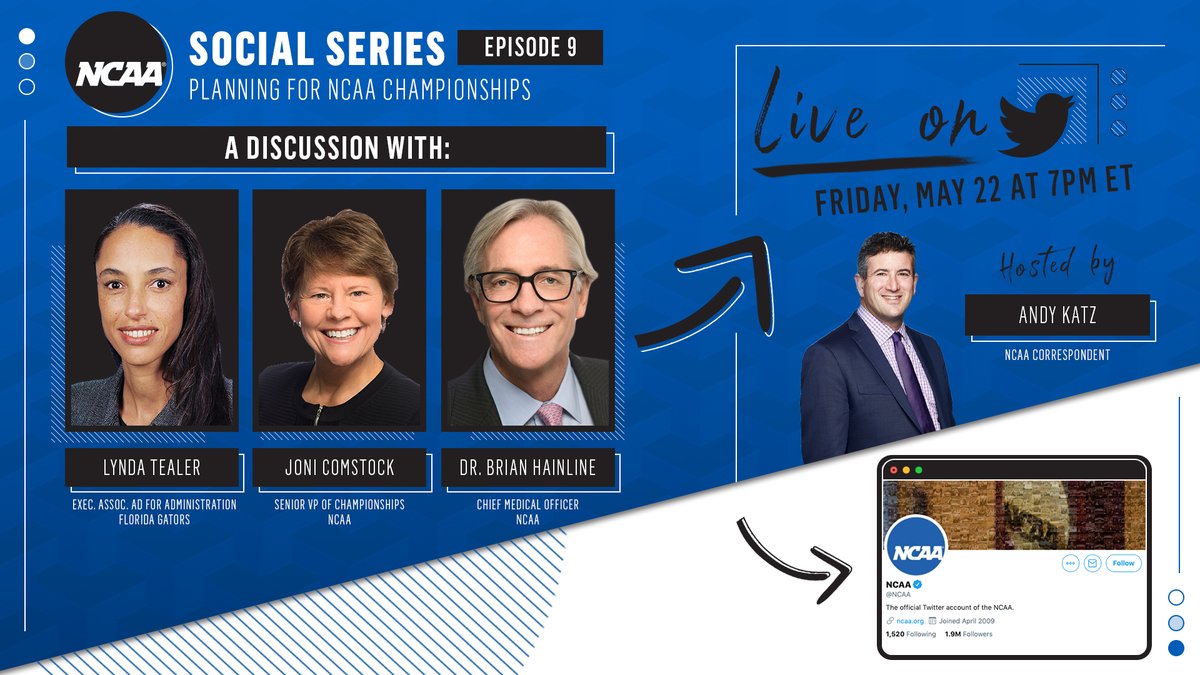 NCAA Senior Vice President of Championship Joni Comstock joins Dr. Brian Hainline and Andy Katz tonight at 7 p.m. EDT.





3. A Note About Next Semester
by Tiffany C. Li, McSweeney's
Dear Students, Faculty, and Staff —
After careful deliberation, we are pleased to report we can finally announce that we plan to re-open campus this fall. But with limitations. Unless we do not. Depending on guidance, which we have not yet received.
Please know that we eventually will all come together as a school community again. Possibly virtually. Probably on land. Maybe some students will be here? Perhaps the RAs can be let in to feed the lab rats?
We plan to follow the strictest recommended guidance from public health officials, except in any case where it might possibly limit our major athletic programs, which will proceed as usual.
We understand you may have concerns about the University's future, but we will take this time to emphasize that academic terms are merely units of time, and here at the University, we strongly believe in the concept of time.
In this time, more than ever, it is time for strong, decisive action.
We have decided to delay our decision.
It is our decision to delay our decision so we can decide on our decision at a later decided time.
We will make our final decision on campus reopening on a date no later than the day our closest competing universities announce their decisions and no earlier than the day after we cash your fall tuition deposit checks.
The University is here for you in this trying time. If you have any questions not answered by this email, please do not hesitate to re-read this email.
Sincerely,
The University
Would you like to sponsor this newsletter? Would you like to advertise an open position in your department for a head coach or administrator? Contact d3playbook@gmail.com to get your job opening in front of nearly 1,000 decision-makers in small-college athletics.
5. The List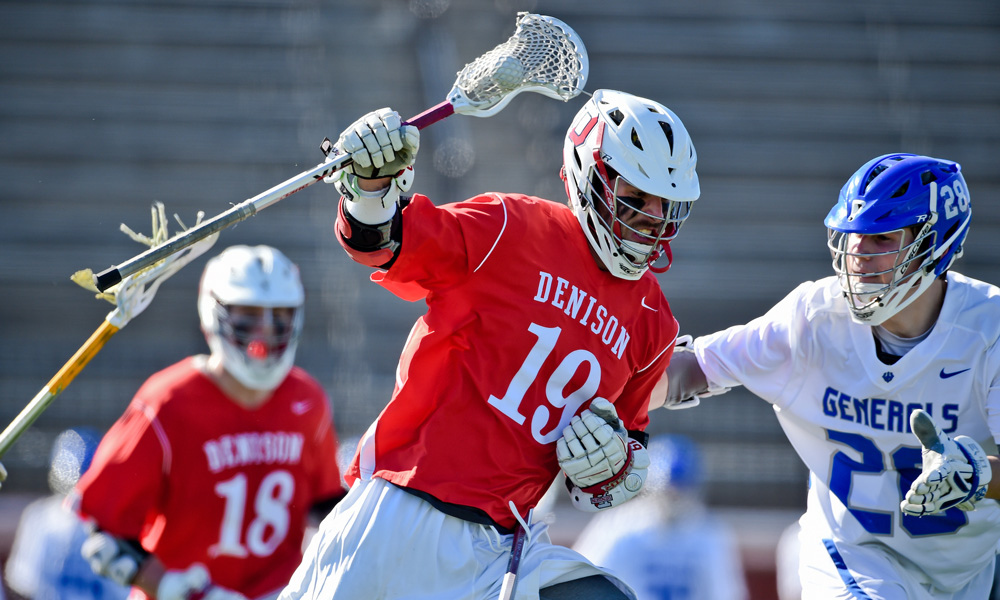 Most overtime games played in the NCAA Division III Men's Lacrosse tournament.

10 - Gettysburg (6-4)
6 - Denison (2-4)
4 - Nazareth (4-0)
4 - Middlebury (1-3)
3 - Ithaca (3-0)
3 - Roanoke (1-2)


7. 1 Truck Thing
Little things can mean so much.

This heavy-machine operator taking a moment to bring smiles to the faces of two kids playing with their own miniature trucks is definitely the Twitter content I'm here for. AND the precision.

Humanity.🌎❤️

pic.twitter.com/kGfvnx1JzR

— Rex Chapman🏇🏼 (@RexChapman) May 19, 2020
Have a great Memorial Day weekend.
Know someone that would enjoy receiving d3Playbook?
Send an email to d3Playbook@gmail.com with "subscribe" in the subject line