D3Playbook
MAY 18, 2020 | written by STEVE ULRICH
your must-read briefing on what's driving the day in NCAA Division III

Our goal is to keep you - the influencers in DIII athletics - apprised of what's happening around Division III - the games, polls, news, happenings, awards, calendar of events, and much more. We hope you enjoy d3Playbook and that you'll share this with your friends, colleagues and co-workers.

>> Good Monday Morning
Thank you for being a subscriber.

>> Today's Word Count: 1,614 words ... about 6 1/2 minutes of your valuable time. Pour another cup o' joe or enjoy your bagel.

>> Thanks for reading D3Playbook. Please recommend us to a friend or co-worker. Or share with your staff and bring them up-to-speed on what's happening in DIII.


1. The Coming Disruption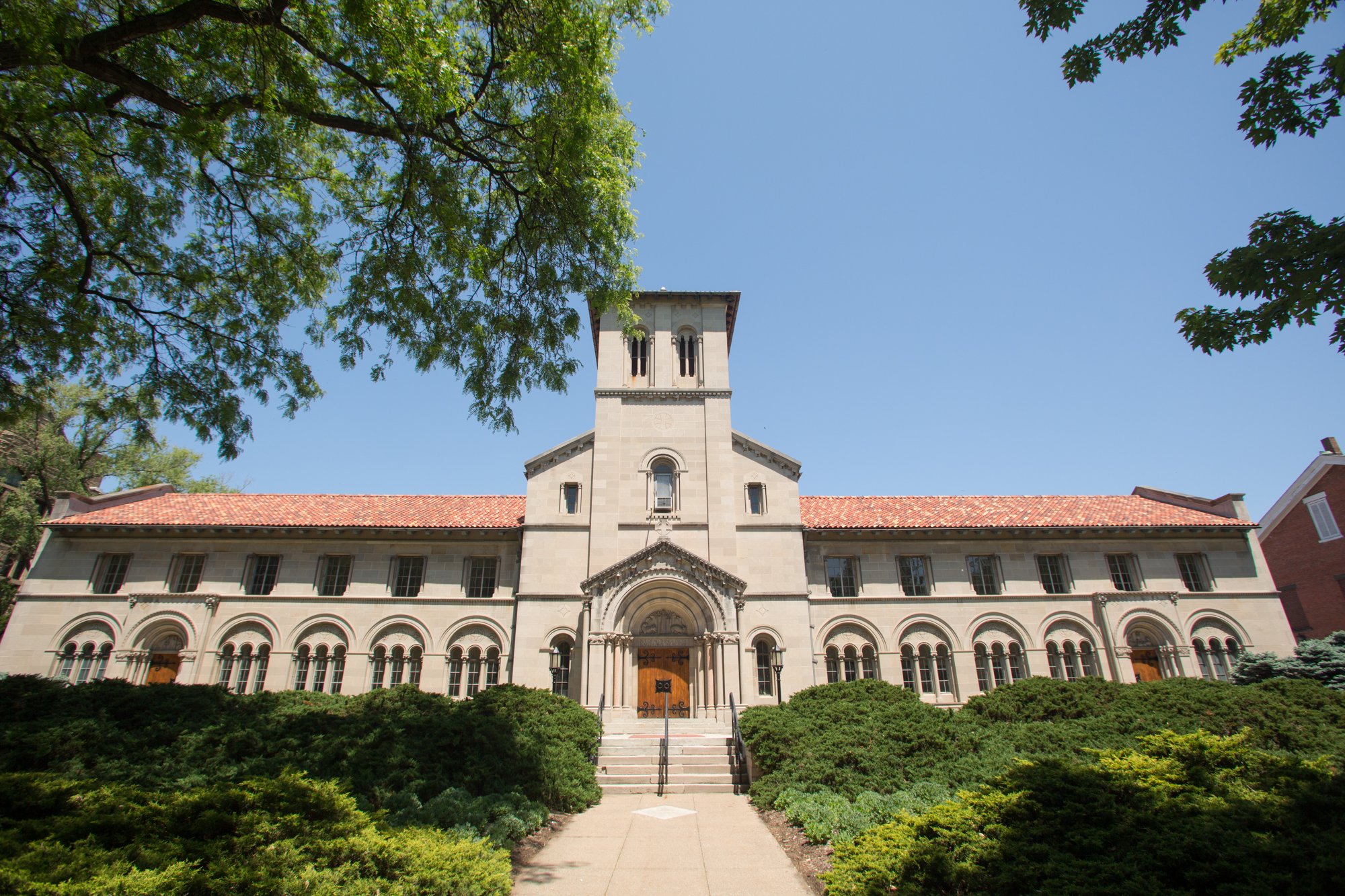 by James D. Walsh, New York Magazine
"In 2017,
Scott Galloway
anticipated Amazon's $13.7 billion purchase of Whole Foods a month before it was announced. Last year, he called WeWork on its "seriously loco" $47 billion valuation a month before the company's IPO imploded. Now, Galloway, a Silicon Valley runaway who teaches marketing at NYU Stern School of Business, believes the pandemic has greased the wheels for big tech's entrée into higher education. The post-pandemic future, he says, will entail partnerships between the largest tech companies in the world and elite universities. MIT@Google. iStanford. HarvardxFacebook."
>>
Situational Awareness
: "At universities, we're having constant meetings, and we've all adopted this narrative of "This is unprecedented, and we're in this together," which is Latin for "We're not lowering our prices, bitches." Universities are still in a period of consensual hallucination with each saying, "We're going to maintain these prices for what has become, overnight, a dramatically less compelling product offering."
>>
Why It Matters
: "Over the next six weeks, when we realize that the deposits and registrations for the fall are down 10 to 30 percent. The better universities are fine in the short term because they just fill spots from the waiting lists. The kid who's going to Boston College will get into MIT. But if that snakes down the supply chain, and you start getting to universities that don't have waiting lists, those are the ones that get hit."
>>
What's Next
: "It will be like department stores in 2018. Everyone will recognize they're going out of business, but it will take longer than people think. There will be a lot of zombie universities. Alumni will step in to help. They'll cut costs to figure out how to stay alive, but they'll effectively be the walking dead. I don't think you're going to see massive shutdowns, but there's going to be a strain on tier-two colleges."
>>
The Big Picture
: "The strongest brand in the world is not Apple or Mercedes-Benz or Coca-Cola. The strongest brands are MIT, Oxford, and Stanford. Academics and administrators at the top universities have decided over the last 30 years that we're no longer public servants; we're luxury goods. We get a lot of ego gratification every time our deans stand up in front of the faculty and say, "This year, we didn't reject 85 percent of applicants; we rejected 87 percent!," and there's a huge round of applause. We as academics and administrators have lost the script."
>>
Of Note
: "The most value-added part of a university is not the professors; it's the admissions department. They have done a fantastic job creating the most thorough and arduous job-interview process in modern history, between the testing, the anxiety, the review of your life up until that point, the references you need. We're screening people like crazy."
>>
Be Smart
: "The reality is these schools can double or triple their enrollments without sacrificing anything in terms of their brands. Right now, their admissions officers are choosing between Magic Johnson and LeBron James. Every superstar in high school — and there are a lot — wants to go to these universities."
>
Worth Your Time
2. Fear of Lawsuits
by Kery Murakami, InsideHigherEd.com

"Wednesday afternoon, 14 college presidents from around the country gathered in front of their computers. On their screens they saw their peers, along with Vice President Mike Pence and U.S. Education Secretary Betsy DeVos, who asked what they needed to reopen their campuses in the fall.

The presidents spoke about the need to be able to do more testing for the coronavirus, according to those who were either on the call or were knowledgeable about the conversation. But the presidents also said they needed to know their college wouldn't get sued if anyone got sick, which is almost inevitable.

Colleges, in seeking that protection from Pence and from a Senate committee this week, aren't alone. Manufacturers and business groups like the U.S. Chamber of Commerce have been pushing to be freed, at least temporarily during the pandemic, from being held liable if workers, customers and others get sick on their property -- something a lawyer for Texas Christian University told senators is "foreseeable, perhaps inevitable."

However, the idea worries unions, who say that shielding businesses from being sued will lead to workers being put in riskier situations.
"It could send a dangerous message [to businesses] that the safety of these workers is not their responsibility." - Marc Perrone, president of the United Food and Commercial Workers International Union
Under liability law, businesses are freed from being responsible if they are deemed to be taking reasonable steps to protect people. But as the nation continues to struggle to find a way to stem the spread of coronavirus, there is no definition of what steps would protect colleges from being held legally liable.

>> The Final Word: "There is no playbook. There are no established best practices, and this uncertainty is impacting our decisions. If we don't know exactly where the edge of the cliff is, we will avoid the ground near the cliff altogether." - Larry Leroy Tyner Jr., TCU's general counsel.

>> Go Deeper


3. Trying to Start Up Again

by Steve Berkowitz, USA TODAY

"Two weeks from the date some college athletics departments are targeting for allowing athletes to start returning to campus for team workouts, NCAA chief medical officer Brian Hainline on Friday night provided an extensive, unvarnished look at what schools are facing as they try to get sports — especially football — going again.

Speaking during a live interview on an NCAA Twitter site, Hainline described a world that shows much more promise regarding testing for COVID-19 than the one that existed when the sports world shut down in early March, but one in which the current reality remains that it may not take more than a few positive tests to shut down an entire team for 14 days.

For that to change, Hainline said, schools would have to be in a position to test athletes every one to five days and the medical/scientific community would need to have a sufficient understanding of how the virus works to establish five-day quarantine periods."



>>

The Takeaway

: "How any, or all, of this ultimately works for any individual school presumably will be determined by state, local and school officials."

>>

What They're Saying

: "But … if a player tests positive right now, as we're here, that player is going to have to be quarantined for 14 days, and then you're going to have to look at all of the close contacts and you're going to have to make decisions. And if the decision is that all of the close contacts are quarantined for 14 days essentially, well, that's going to be really, really difficult."

>>

Yes, But

: "We're cohabitating with this virus for a while. It's unlikely that this is just going to magically disappear or mutate out in the near future."

>>

Keep Reading
4. Championships Committee Update

The Division III Championships Committee held a conference call on May 7. Here are some of the highlights from the meeting.

The committee tabled a request from the joint men's and women's soccer committees to change the date formula for the championships in a manner that would move them one week later. The committee is not opposed, but prefers to review all fall sports collectively rather than one at a time.
A Division III-specific coordinator of officials should be appointed for women's volleyball.
Following appointments to sport and rules committees were approved, effective September 1: Renee Hellert, Moravian (softball); Glenn Brittich, Elmhurst (women's bowling); Jodi Cipolla, Endicott (field hockey); Penny Krempf, Rowan (field hockey); Matt Moore, Northwestern-St. Paul (football); Katie Boldvich, Landmark Conference (men's ice hockey); Jason Bartelt, Marian (men's ice hockey); Scott McVean, RIT (men's lacrosse); Travis Wall, St. Olaf (men's soccer); Tom Emberley, Skyline Conference (men's volleyball); Nancy Somera, Johnson & Wales, R.I. (women's volleyball); Nikola Malezanov, Washington & Jefferson (men's water polo); Robert Fox, Waynesburg (wrestling rules).
D3Playbook is looking for sponsors. NCAA Division III has a desirable demographic that can help your company thrive. Reach more than 700 influencers in NCAA Division III today. Contact d3playbook@gmail.com to get your company in front of decision-makers in small-college athletics.


6. 1 Dining Thing
When a three Michelin-star restaurant in Virginia opens its doors back up from the
Covid-19 pandemic
, reservations will be made for mannequins.
The Inn at Little Washington
-- an inn and restaurant about an hour and a half west of Washington, DC --
plans to begin
reopening
its indoor seating May 29, a spokesman for the restaurant
Charlie Dougiello
told CNN
.
Like many restaurants across the US, its staff is navigating how to provide a full dining experience while complying with measures to keep patrons safe.
So to fill out the restaurant that will be kept at 50% capacity for social distancing purposes, they -- naturally -- thought of mannequins.
"I've always had a thing for mannequins -- they never complain about anything and you can have lots of fun dressing them up," chef and proprietor of The Inn at Little Washington Patrick O'Connell said in a statement.

>> Leaving this here for your reading pleasure



Know someone that would enjoy receiving d3Playbook?
Send an email to d3Playbook@gmail.com with "subscribe" in the subject line